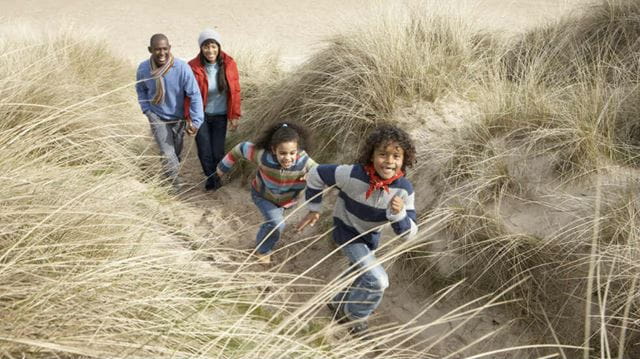 Summer is finally here, with the school holidays just around the corner. But how to keep everyone busy for six weeks or more? Here are our recommendations...
Best for... Boundless members
Take your pick from a number of club events this summer. Perhaps the most out of this world is our celebration of the 50th anniversary of the Apollo 11 moon landing. On Friday 19 July, 280 Boundless members will gather at the National Space Centre in Leicester for a special gala event, including a private tour of the centre, special screenings, dinner, drinks and guest speakers from BBC Sky at Night and NASA itself.
While it may not quite reach space, >Bristol's Hot Air Balloon Fiesta (Thursday 8 – Sunday 11 August) is not to be missed. Boundless members can catch its Nightglow and fireworks evenings from the Boundless Balcony's viewing platform, with a discount bar, free hot drinks, bag storage and mobile phone charging. There's also Eastbourne International Air Show (Thursday 15 – Sunday 18 August) and its mindboggling aerial displays – again, best seen from the Boundless members' balcony.
You can also explore the Royal Navy's maritime heritage at Portsmouth's Historic Dockyard (Saturday 28 September) – Boundless members can enjoy fast-track entry and an exciting 45-minute harbour tour, plus the usual members' area, even photographer, competitions and prizes.
---
---
Best for… Families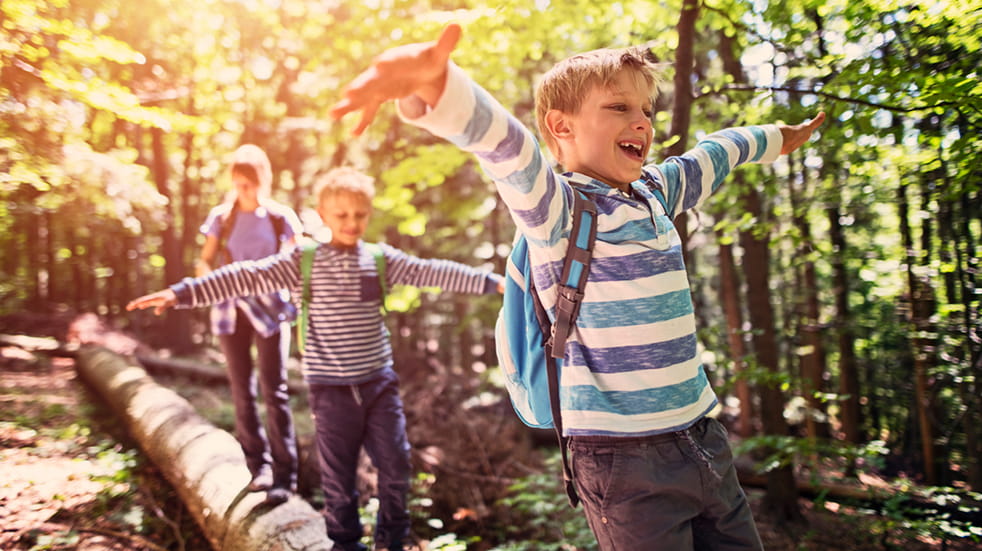 This summer, check out some of the best days out with kids across the UK. Want to get a little fitter as a family or get the kids excited about the great outdoors? Explore one of the UK's wonderful walking trails – you're bound to find one near you.
As always, some British summers come with more rain than shine. If you're visiting the capital, there are tons of fascinating, kid-friendly museums to tick off your list. Or, make any trip in the UK a real adventure by travelling on a steam train (they'll happily run on soggy days, and you'll be kept dry on the move). Kids are always blown away.
Plus, check out our ideas for rainy day family activities, ideal for a fun day at home.
---
---
Best for… Grown ups
Take a break from the little ones – yours or not – with days out that are only for adults. Whether you fancy a few glasses of bubbles or a hike through the countryside, it's time to relax.
If your children or grandchildren are a little bit older, though, they may like to join you on one of the many unusual UK days out. Not a play park or cartoon character in sight, these range from a freaky night of ghost hunting to a brain-boosting escape room.
Best for… Budget days out
We've got plenty ways to save on a staycation or spare weekend day, with free experiences across the UK including museums, walking tours, lunchtime music, and TV and film showings. Plus, you can do even more with the family this summer on a day out for under £20.
This summer is full of brilliant free UK festivals, and visiting one doesn't have to break the bank. Many don't charge for entry, so you can taste the best of the country's music, food and more on the cheap.
Best for… Unique experiences
The whole family will get excited with all the fascinating, themed days out on offer across the country. Take them to the moon and beyond on one of the best UK days out for space explorers.
History buffs will love an appropriately themed day out, especially when it includes living museums and re-enactment events. Those with an eye for ancient architecture will want to see these castles and heritage sites. And of course, there are fantastic steam train rides you can enjoy too.
Or, you can go even further back in time to when dinosaurs roamed the planet by visiting one of the UK's ten best dinosaur attractions.
---
---
Best for… Getting outside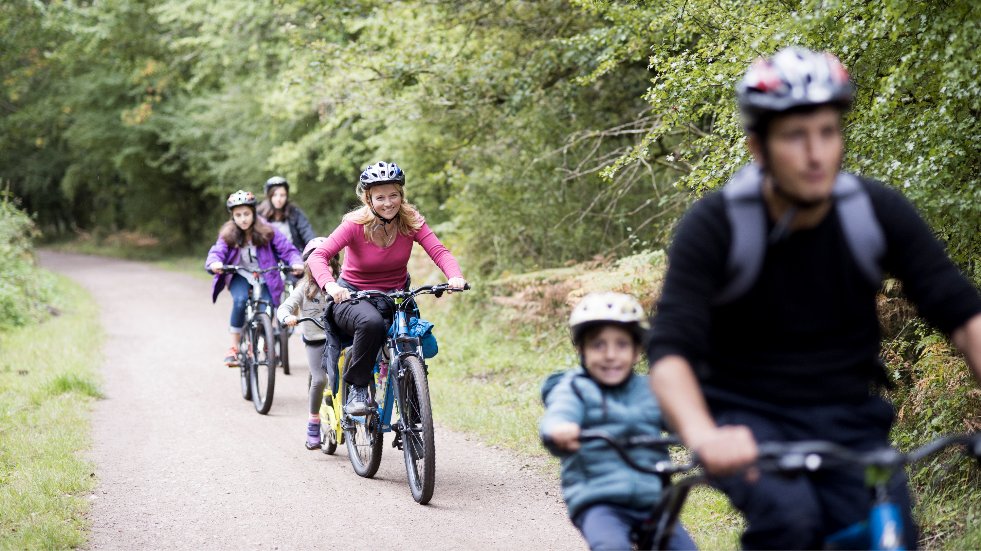 The holidays give you time for an adventure, whether you're home or away. If you're feeling more active, why not try one of the best bike rides in Britain or do some wildlife spotting. For a more relaxed pace, a wander around one of the UK's many beautiful gardens might suit, or a swim in a local lido or swimming pool.
Best for… Location
If you prefer to search by location – perhaps to find something to do on a staycation or experience another side of where you live this summer – check out our extensive guides to the best family days out in many of the major towns and cities in the UK.
South East England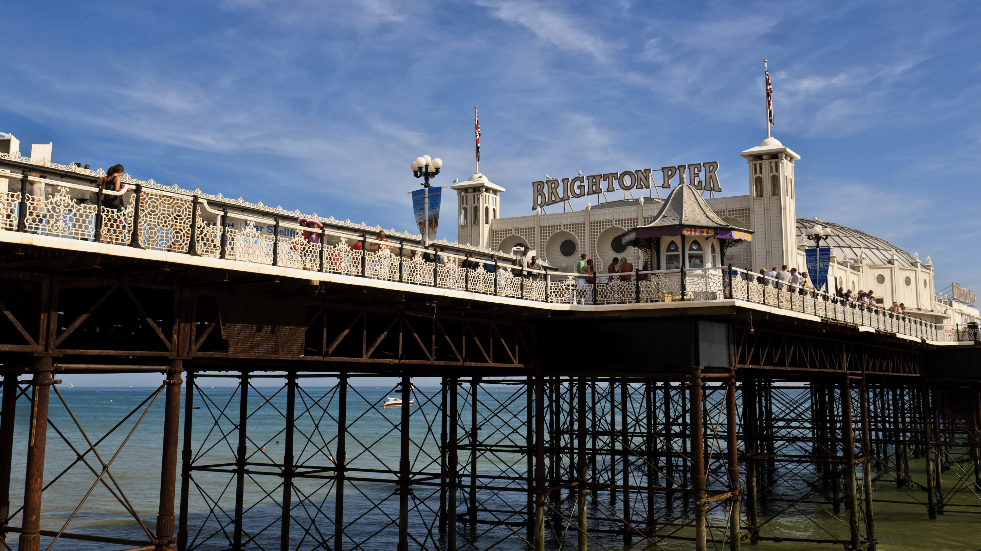 Visiting the capital this summer? It's no surprise that there are plenty of great adventures to be had on days out in and around London. If the seaside is more your cup of tea, why not explore the countryside surrounding Brighton.
The South Coast
Speaking of the coast, you and the family can get seriously nautical with a day out around Portsmouth, while there are lots of parks, farms and even a zoo in days out near Southampton. Plus, don't miss Durdle Door and lots of other seaside adventures close to Weymouth, and the golden sands of Sandbanks beach near Bournemouth.
South West England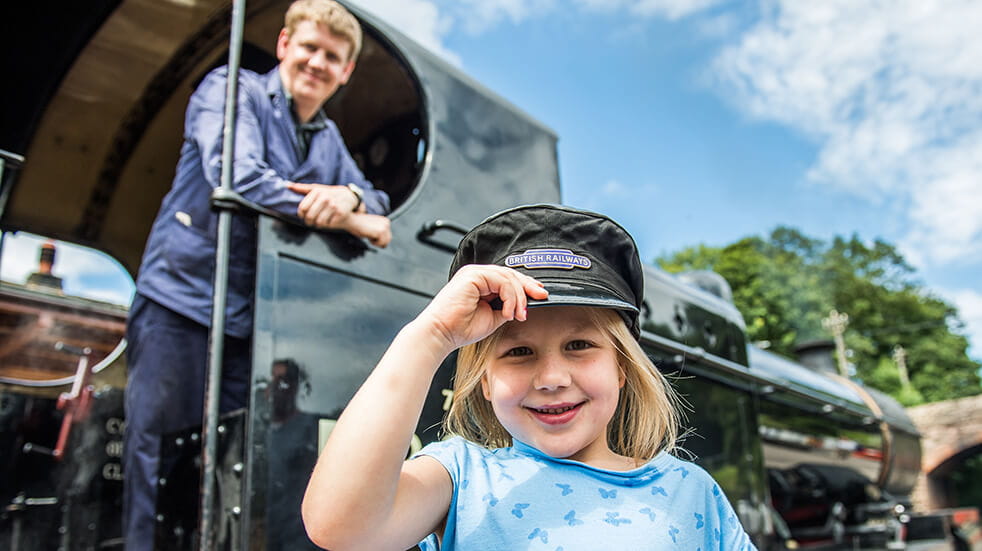 There's lots to explore in the rolling countryside of Wiltshire, Somerset and Gloucestershire, with family days out around Bristol, things to do around Gloucester and days out near Cheltenham.
Midlands and the North
Whether you're interested in the history of the Mersey river or keen to get outdoors at the nearby Delamere forest, there's plenty for families to do for the day around Liverpool. Ride through 12 miles of Greater Manchester's historic landscape on the East Lancashire Railway on a family day out from Manchester. Or, if you're looking for things to do near Birmingham you can explore Dudley Zoo and Castle or find some excitement at Drayton Manor Park.
Scotland and Wales
The capital cities of Scotland and Wales are both surrounded by (or built on) heady hills. For days out near Edinburgh you can find the National Mining Museum, historic railways, and nature reserves and animal parks and centres. A family day out around Cardiff could take you mining, too – into the Big Pit coal museum – or to the historic museum village of St Fagan's.