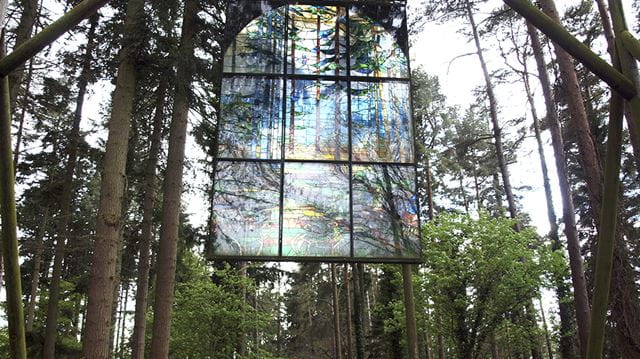 From the latest street designs and child-friendly experiences to relaxing walks in woods lined with sculptures, there's no need to pay a premium to see fun and inspiring art in the UK.
Forest of Dean Sculpture Trail
Ongoing
The Forest of Dean Sculpture Trail is one of the UK's first sculpture trails, and definitely worth a visit (or re-visit) this summer. There's a new permanent sculpture by Natasha Rosling, alongside existing works by big names like Cornelia Parker and Ian Hamilton Finlay and, of course, Kevin Atherton's Cathedral.
Rugby Art Trail
Friday 28th June – Sunday 14th July
Rugby Art Trail is part of Rugby's Annual Festival of Culture, and provides a local forum for artists to display their work in shop windows and displays aroud Rugby Town Centre.
Yorkshire Sculpture Park
Ongoing
Celebrating 40 years of art without walls, Yorkshire Sculpture Park holds around 80 sculptures and installations in a mostly open-air collection. Some are permanent; this summer you can also see the display by Damien Hirst until 29th September.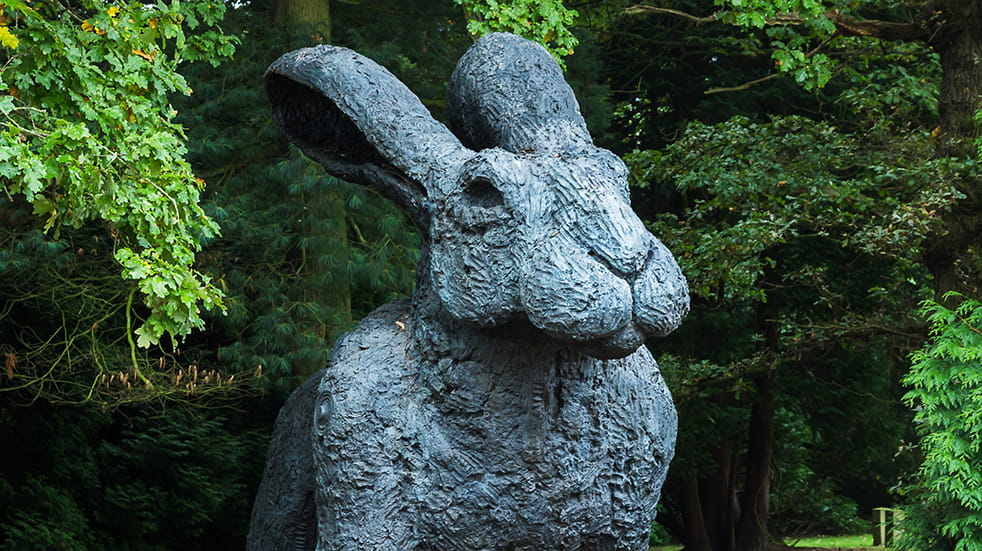 Buxton Art Trail
Saturday 6th – Sunday 7th July
In 2019 Buxton will hold its fifth biennial Buxton Art Trail as part of a wider celebration of the 40th Buxton Festival Fringe festival, or Fringe40. Over 100 artists – painters, printmakers, illustrators, photographers and craftspeople – are expected to display their varied work, and be on hand to discuss their vision with visitors.
---
Discover more art and culture around the UK
---
Kirkstall Art Trail
Saturday 20th – Sunday 21st July
Leeds-based artists and makers will be displaying their creative work in homes and businesses across the town for the Kirkstall Art Trail a weekend of fascinating mini exhibitions and workshops. It's also the fifth time this event has been held, so expect some extra activities for all ages and abilities to enjoy.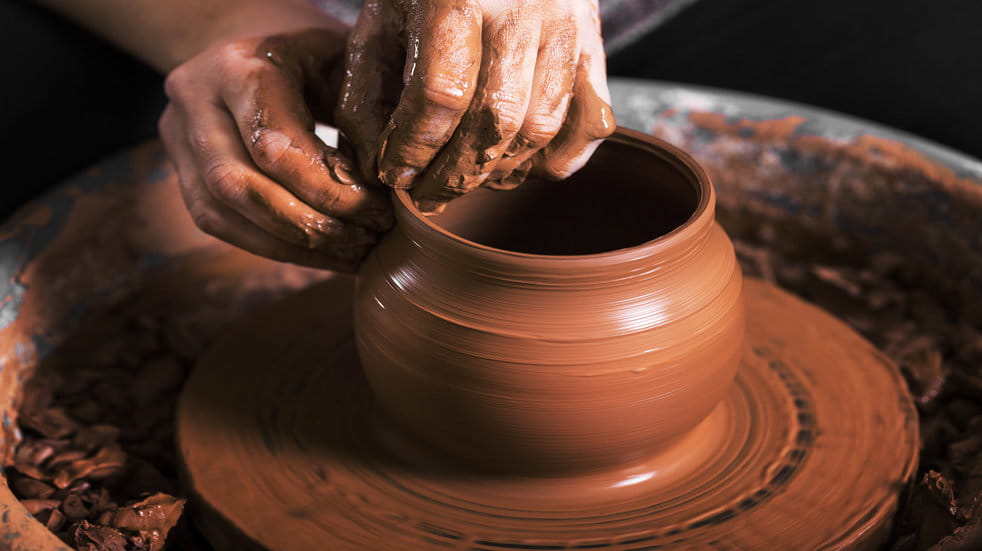 Sydenham Arts Artists Trail
Saturday 6th – Sunday 7th July and Saturday 13th – Sunday 14th July
This year the Sydenham Arts Artists Trail will be showcasing the work of 100 artists – many of them new to the local scene – in over 20 venues, including homes, schools, shops and studios. Get involved with a number of workshops and demonstrations – painting, printing, collage, jewellery making and more.
Lions of Windsor & Maidenhead Sculpture Trail
Saturday 10th August – Sunday 27th October
Along a similar vein, but this time it's a giant pride of lions in the Lions of Windsor & Maidenhead Sculpture Trail! These sculptures will be displayed across the Royal Borough – Windsor to Eton, Ascot, Datchet, Maidenhead and beyond – in celebration of the 200th anniversary of Queen Victoria and to raise money for charity. The regal sculptures are being decorated by a range of UK artists, designers and illustrators, and will later be auctioned off to raise more money for good causes.
Graffiti Art of Digbeth Walk
Ongoing
This canal-lined section of Birmingham in the Graffiti Art of Digbeth Walk makes the perfect canvas for street art. By nature many of the pieces along the three-mile walk are constantly changing. There's also some excellent architecture en-route, independent shops, and cafes and bars where you can take a break. Fancy learning the ropes? There's also a graffiti workshop nearby.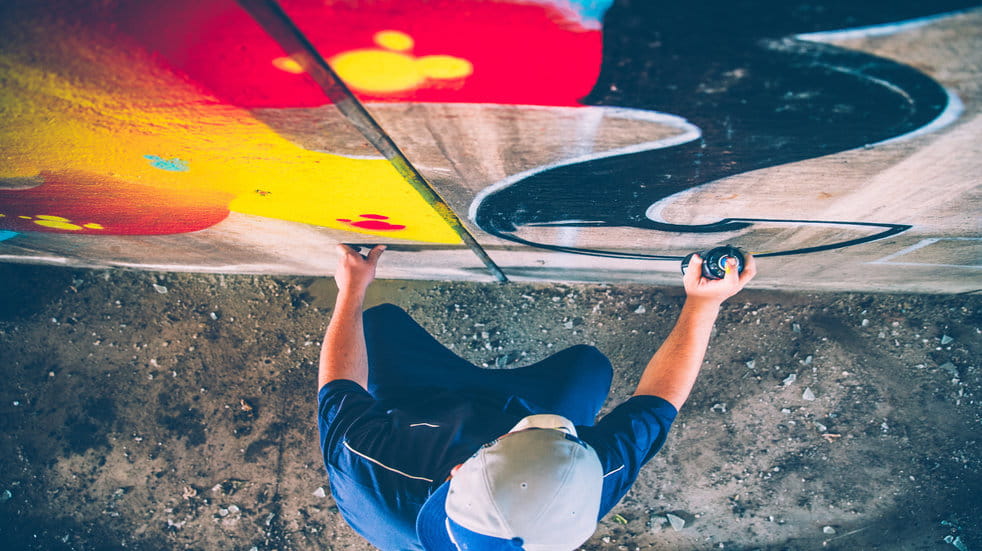 Banksy in Bristol
Ongoing
Last but not least, there's Banksy. While you can always find the work of this infamous street artist on buildings across Bristol, we hope a little summer sun will make it an even more enjoyable experience. You can take a tour or find your own way, with a wealth of information online at the Banksy Walking Tour guide.
Elmer's Big Art Parades
Saturday 15th June – Saturday 7th September (Suffolk), Monday 8th July – Monday 16th September (Plymouth) and Wednesday 21st August to Friday 1st November (Tyne & Wear)
Elmer and friends will be appearing in several locations across the UK this summer for the Elmer's Big Art Parades in support of several children's hospices. These kid-friendly public art events will feature a parade of individually designed elephants based on the much-loved children's book character. The challenge? Find as many as you can, as you explore the streets and parks of each location at the same time.
Images © Getty