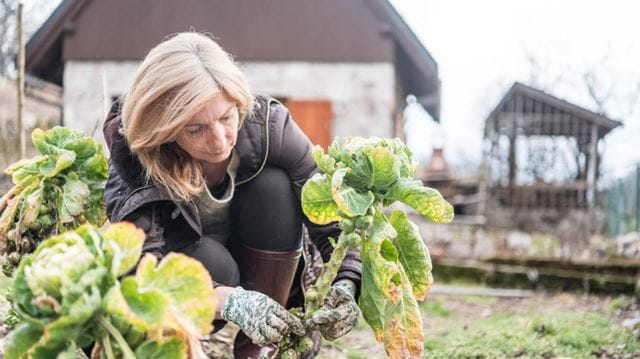 From hardy root veg like parsnips, and carrots to flavourful leafy greens like kale and rocket, there's a whole host of home-grown produce that can be grown, harvested and enjoyed throughout winter here in blighty.
As the weather starts to get colder and summer recedes into the rearview, our thoughts are turning to warming, family-favourite winter foods that see us through the bleaker months of the year. And what better way to enjoy them than filled with vegetables grown in your very own garden (or allotment)?
With this in mind, we've collated a list of our favourite vegetables that can be grown and harvested in the UK during winter. Read on for our picks of the bunch.
---
Broccoli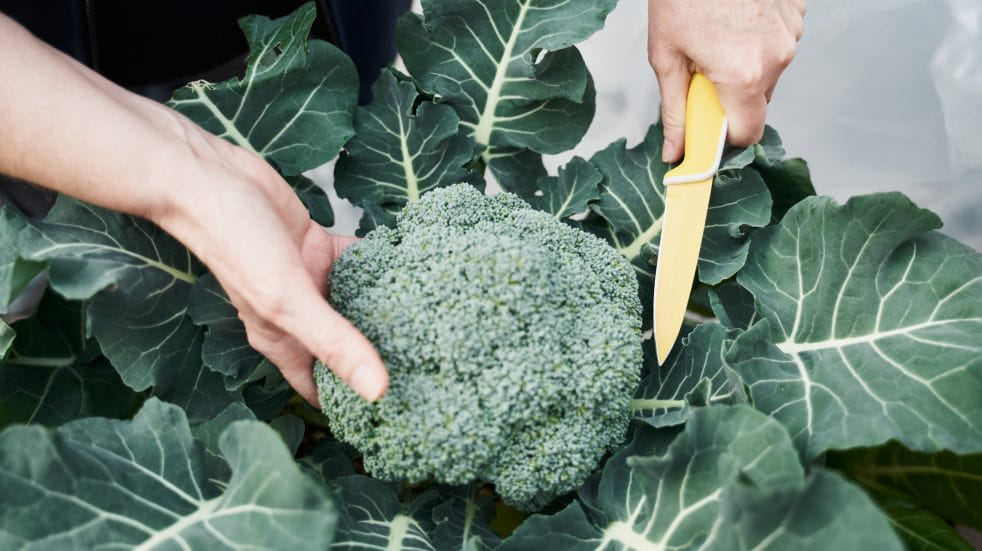 Hardy and filled with flavour, broccoli is a perennial favourite that really comes into its own during the winter months. Filled with vitamins C and K and known for its distinctive flavour, this tree-shaped member of the cabbage family is the perfect accompaniment to a sunday roast, in a soup or as a welcome addition to a hearty pasta. Sow seeds in late summer for a winter crop, germinating the seeds indoors. Once the seeds have grown 10-15cm, move them outside and plant in fertile soil in full sunshine watering every 10-14 days in dry weather. The vegetable is ready to harvest when the heads are well formed but still in bud before opening into flowers.
---
Leeks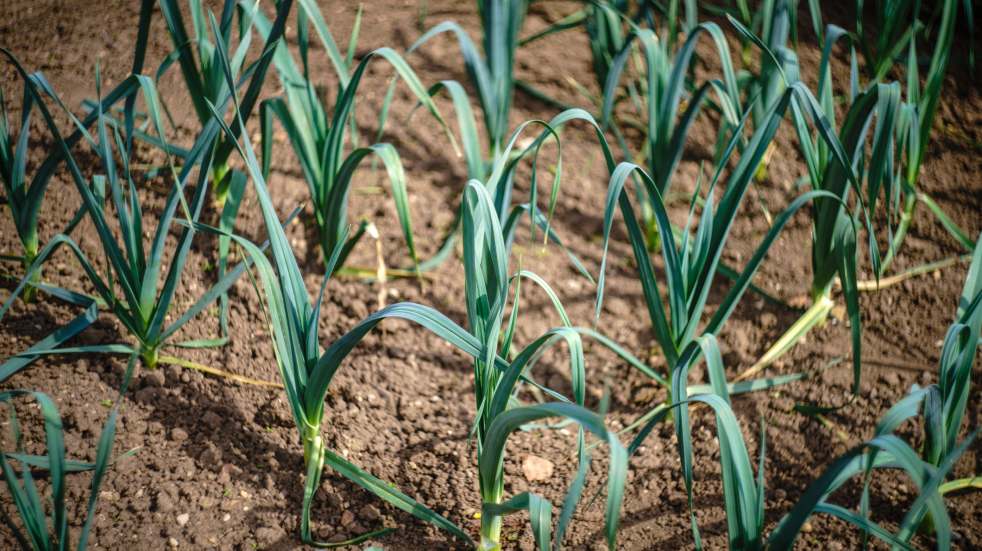 Not just the national emblem of Wales, Leeks are also one of the easiest and tastiest winter vegetables to grow. Best planted in early autumn, Leeks are robust enough to harvest throughout the winter months. Perfect in a soup or stew and filled with antioxidants and minerals, leeks form an essential component of any winter menu. Sow leeks in spring to be harvested right through to February the following year. Best grown in open ground, sow leeks in well fertile manure drawing up soil around the stem to increase the length of the white section of the leek.
---
Kale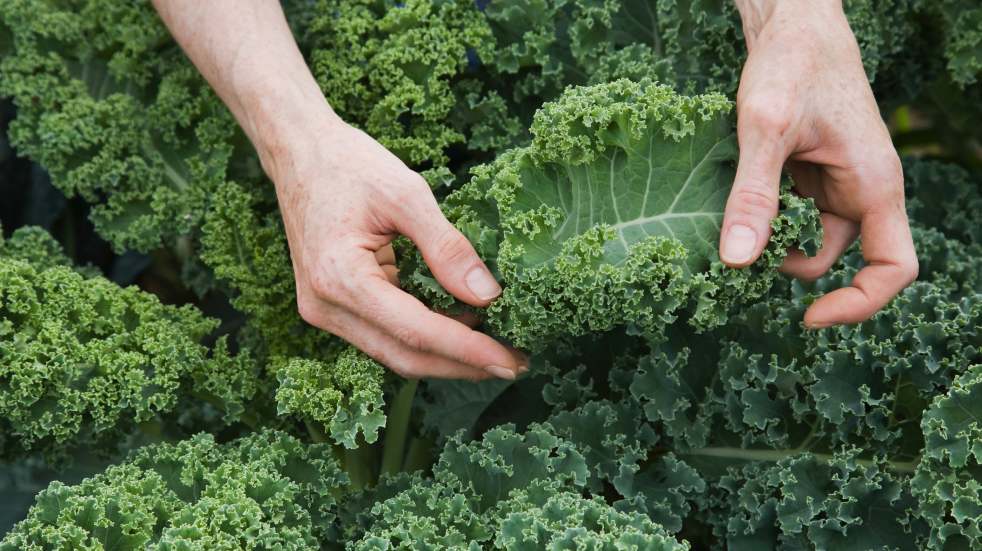 Another member of the cabbage family, kale is often called a superfood and for good reason. Containing fibre, antioxidants, calcium, vitamins C and K, iron, and a wide range of other nutrients that can help prevent various health problems, kale grows throughout winter in the UK. Plus its unique punchy flavour goes with just about anything or even on its own. Sow Kale seeds between March and June in part shade in open ground. Kale should be watered well throughout the summer and the smallest leaves harvested from the top as they mature. The plants are hardy enough to be harvested right though until March of the following year.
---
Brussels sprouts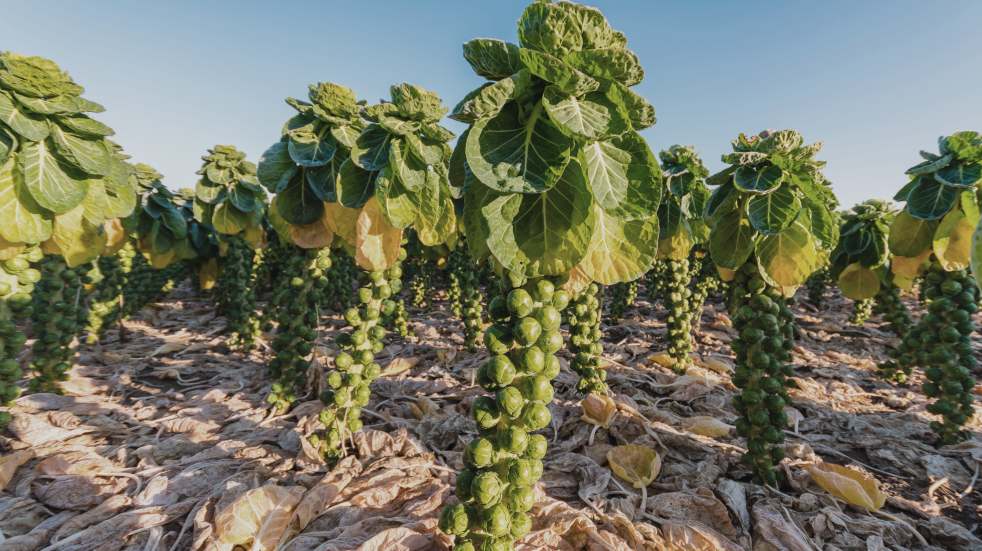 The 'marmite' of the vegetable world, whether you love or hate Brussels sprouts, there's no doubt that a Christmas dinner wouldn't be complete without them. But Brussels shouldn't just be relegated to the festive season, these crunchy, bite-sized and vitamin-filled veggies can be a welcome accompaniment to any winter meal or even as an unusual addition to a tagine or gratin. Sow Brussels early in the year to get the best yield covering them with fleece or in a cold frame. In early summer, move the plants to a sunny area sheltered from strong wind watering them regularly. The sprouts will be ready to harvest by the time late autumn/early winter rolls around, with flavour improved by the first frosts of the year.
---
Turnips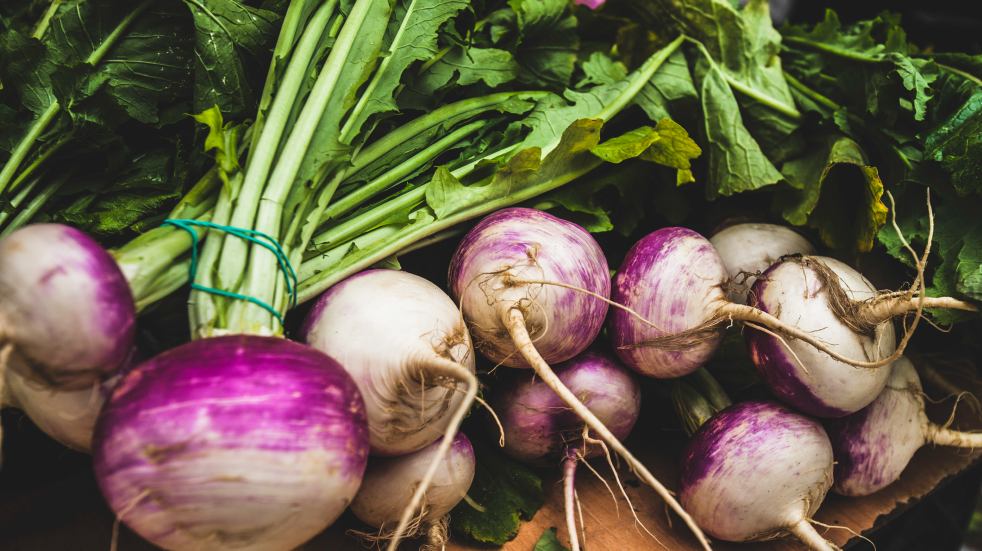 Easy, fast-growing and packing an energy-filled punch, turnips are a decidedly underrated member of the UK winter-vegetable family. Delicious whether raw, roasted or added to a stew, Turnips are filled with fibre and vitamins K, A, C, E, B1, B3 as well as minerals like manganese, potassium, magnesium, iron, calcium and copper. Turnips can be sown and harvested at almost any time of the year thanks to their hardy nature. Keep them well watered in dry weather and harvest when the turnip has reached about the size of a tennis ball.
---
Carrots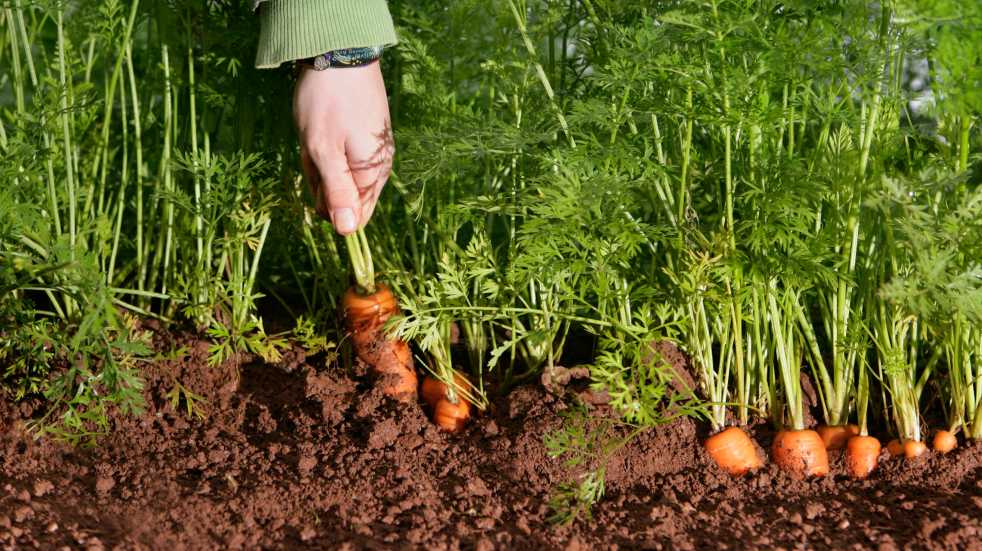 Tasty, sweet and (somewhat erroneously) famous for helping you see in the dark, carrots are a grow-your-own classic with a sweet flavour that's more than welcome in the frostier months of the year. Straightforward to grow (sheltered from the worst of the winter by dint of growing underground), carrots are an excellent source of vitamin A, calcium and iron. Grow carrots in full light, in well drained fertile soil; starting in February or March under a fleece. Drought resistant, carrots rarely need watering unless there's a prolonged drought. They will be ready to harvest about 14 weeks after sowing meaning you can re-plant for multiple harvests throughout autumn and winter.
---
Cabbages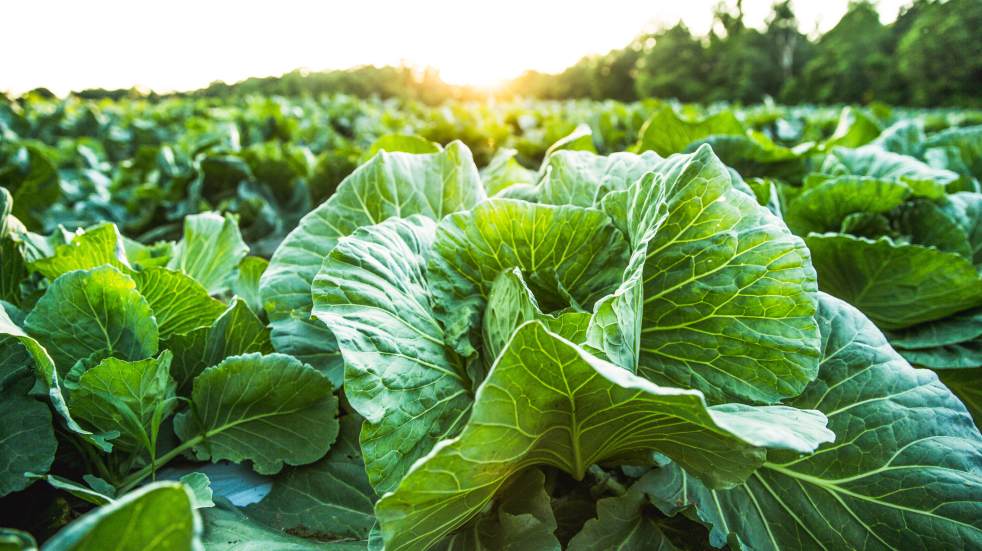 Just as tasty raw in a salad as they are sauteed, roasted and stewed; cabbages can be harvested all year making them favourites among allotment experts. Plus these flower-shaped leafy legumes contain the antioxidants choline, beta-carotene, lutein, and zeaxanthin as well as the flavonoids kaempferol, quercetin, and apigenin making them exceptionally good for your health as well. Cabbages can be sown throughout the year and harvested as and when they are mature. Simply keep them well-watered in a sunny spot that's been fertilised with manure.
---
Parsnips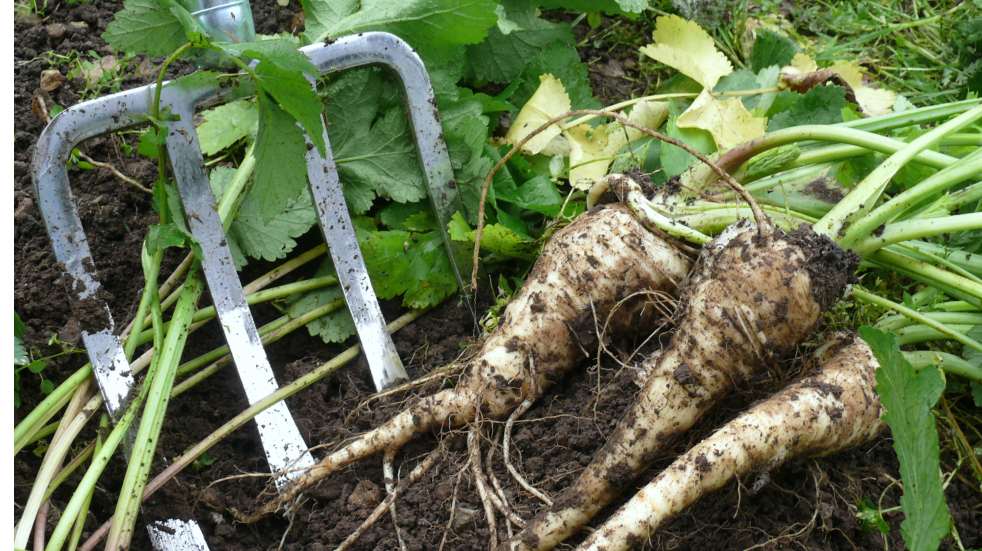 Typically harvested between September and February, parsnips are a roast dinner staple throughout the coldest season. Requiring little-to-no maintenance, parsnips can be simply left in the ground and watered regularly until you're ready to eat them. And when you are ready to eat them, you'll be enjoying all the benefits of a vegetable rich in fibre, vitamin C, vitamin K, and folate, as well as other important micronutrients. Plant parsnips in an open sunny area with light soil ideally in late winter or early spring requiring only a small amount of watering during dry periods. Parsnips are ready to harvest once the foliage begins to die off, usually in late autumn, though they can be left in the ground until you need them.
---
Save more with Boundless
As a Boundless member, you can get 7% off the price of a National Garden Gift Voucher or card top-ups, enabling you to save money on everything from tools and seeds to furniture and ornaments. To find out about this and other fabulous retail deals, visit our shopping discounts hub. For more details on joining Boundless, click here.