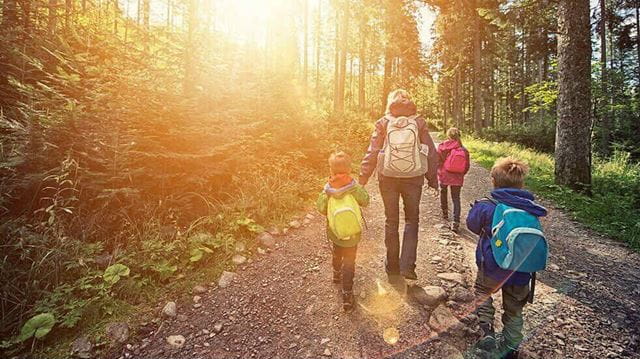 A trusty backpack is an essential for hiking and adventurous travel. Use our guide to finding the best rucksack for you and save on the latest styles with Boundless.
First up, decide on the size of rucksack you need. Backpacks are measured according to how many litres of capacity they hold. Daypacks (unsurprisingly, a rucksack designed to take a day's worth of kit) are usually around 15-30 litres and are great for hiking days out. Multi-day backpacking bags usually hold 50 litres and above – if you can afford to, it's worth buying one of each so you're ready for anything. If you want to use your backpack as carry-on luggage for an airline, most bags with a capacity of 40 litres or less are the right size for cabin bags.
Look for a rucksack that's either labelled as water resistant or that comes with an integrated rain cover, to protect your gear from the elements; we've also included a great fully waterproof rucksack in our list. Shoulder straps (and, ideally a hip and chest strap) should be comfortable, wide and padded. Plenty of pockets, especially zipped ones inside the bag for phones, keys and passports and deep pockets outside for water bottles, are a big plus. Great quality rucksacks don't come cheap, but we've also included a versatile all-rounder for less than £40 in our top picks.
The best backpack for trekking: Osprey Xena and Xenith, 70 and 75 litres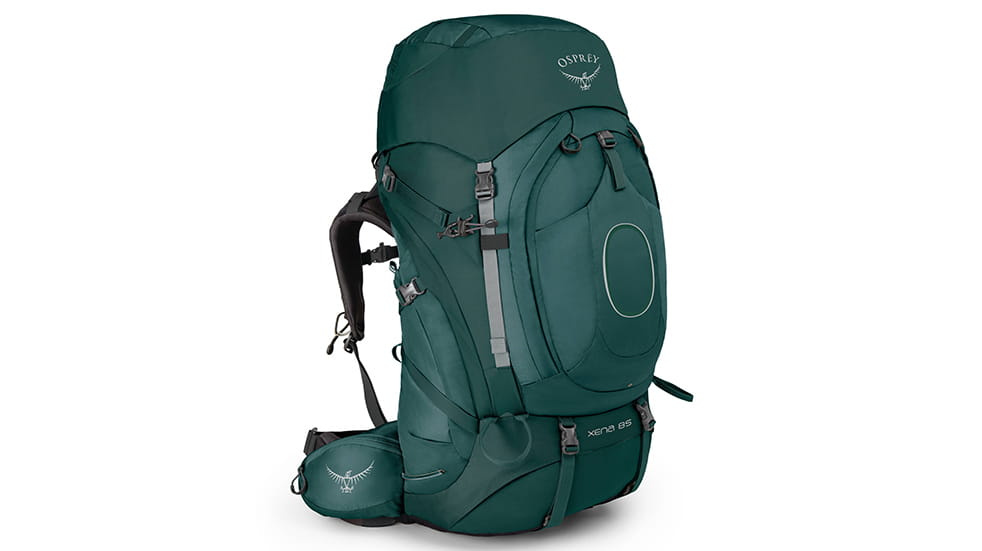 One for the globe trotters. Osprey's much-loved backpacks are pricy, but they're the best in the business if you're serious about trekking and backpacking. There are myriad sized rucksacks available, usually in both a male and female fit, but the female Xena and male equivalent, Xenith, are perfect for bigger trekking trips and backpacking travel, fitting in a huge 70-75 litres of capacity and distributing weight evenly with brilliantly designed adjustable frames and wide mesh shoulder, hip and chest straps. The lid pops off to become a mini travel bag, too.
Don't forget you can save 15% at Cotswold Outdoor as a Boundless member*.
---
The best backpack for use as a cabin bag: Jack Wolfskin TRT Rail, 40 litres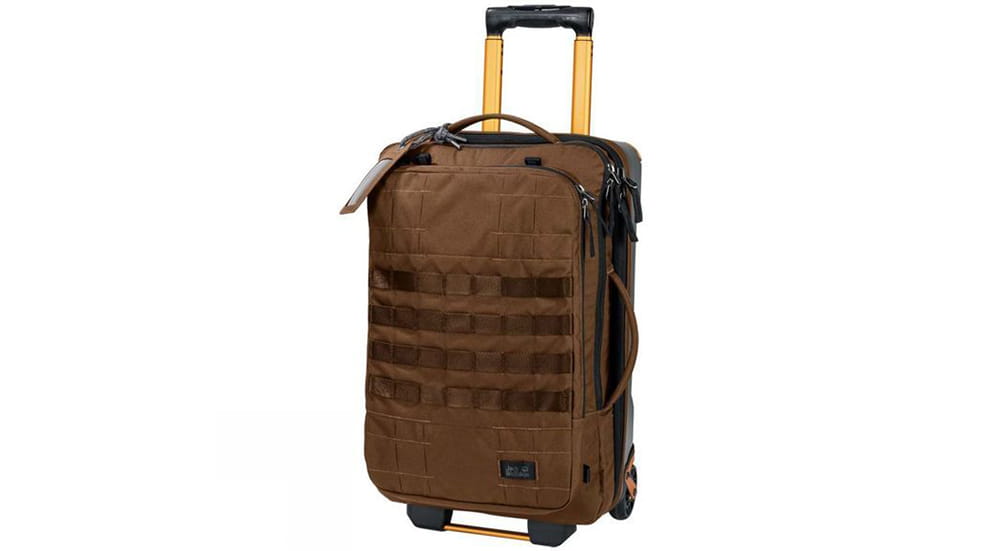 Adventurous travellers don't need to pick between a roomy cabin bag and a go-anywhere rucksack – Jack Wolfskin's smart TRT Rail excels as both. Offering 40 litres of capacity, durable wheels and a sturdy pull handle make the Rail perfect for breezing through the airport. Ready to venture off the beaten path? A water resistant outer material and comfy rucksack straps mean you can wear it as a backpack – you might not go on an all-day trek with it but it's perfect for far-flung travels.
Boundless members save 15% at Snow+Rock*.
---
The best backpack for walking: Patagonia Black Hole 25 litres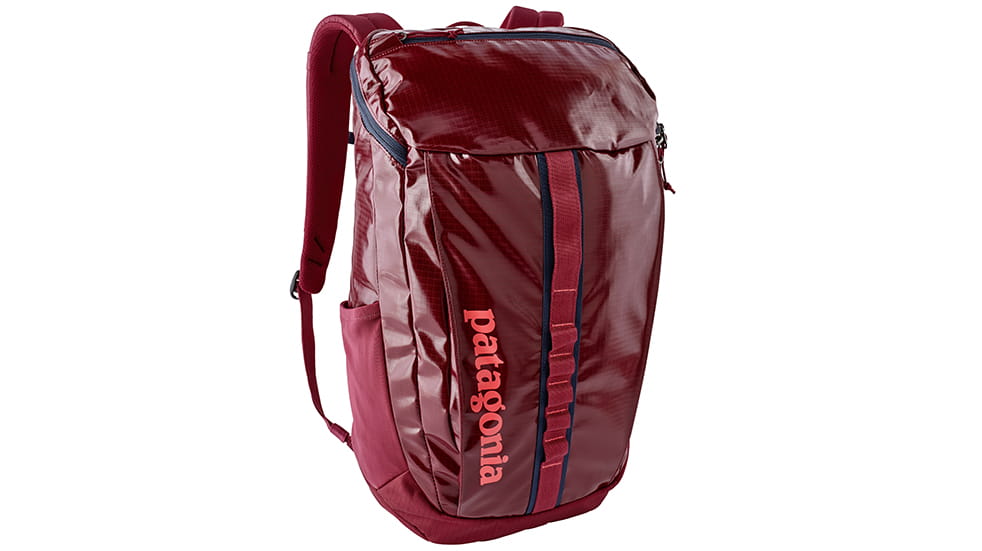 For single day walks you need something lightweight, simple and weather resistant that will take a waterproof jacket, food, water and any other extras you need for a day in the great outdoors. Patagonia's Black Hole is the perfect walking companion – 25 litres is more than enough for your essentials and the shiny ripstop outer material is highly water resistant. There are zippered inner pockets for valuables, stretchy outer pockets for water bottles and a removable sternum strap for extra support.
Save 15% with your Boundless membership at Cotswold Outdoor*.
---
The best backpack for kids: Vaude Puck, 10 litres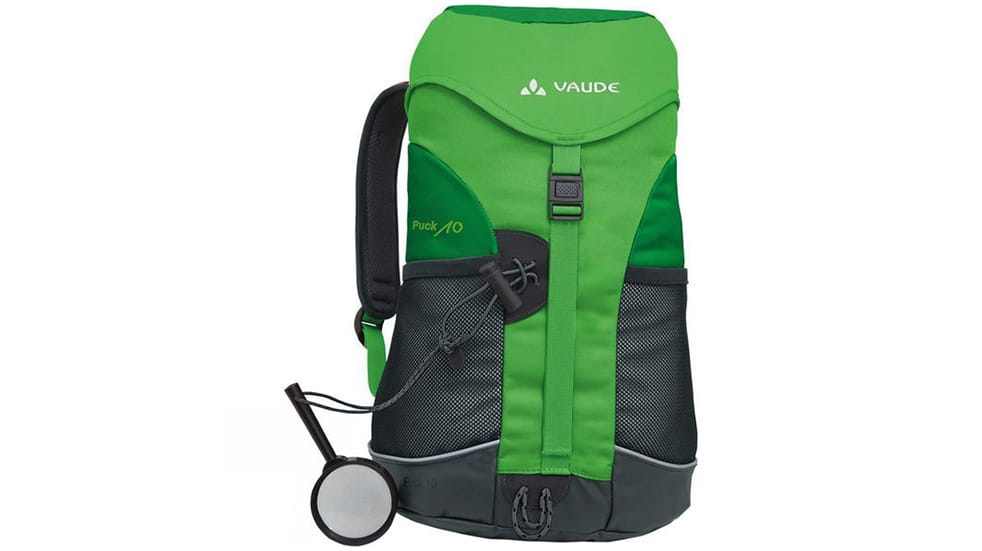 No cutesy designs here – this is a proper adult rucksack, just downsized to fit littler backs. Ideal for ages four to nine, it's designed with forest school students in mind but it's just as useful for family hiking forays; there's a waterproof floor, seat pad and even an integrated magnifying glass for taking a closer look at interesting creepy crawlies. We love the plentiful pockets, including outer mesh pockets for water bottles, and the wide, supportive shoulder straps and hip belt. The bright colours make for easily spottable offspring, too.
Buy from Snow+Rock and Boundless members save 15%*.
---
The best backpack under £50: Mountain Warehouse Saker, 35 litres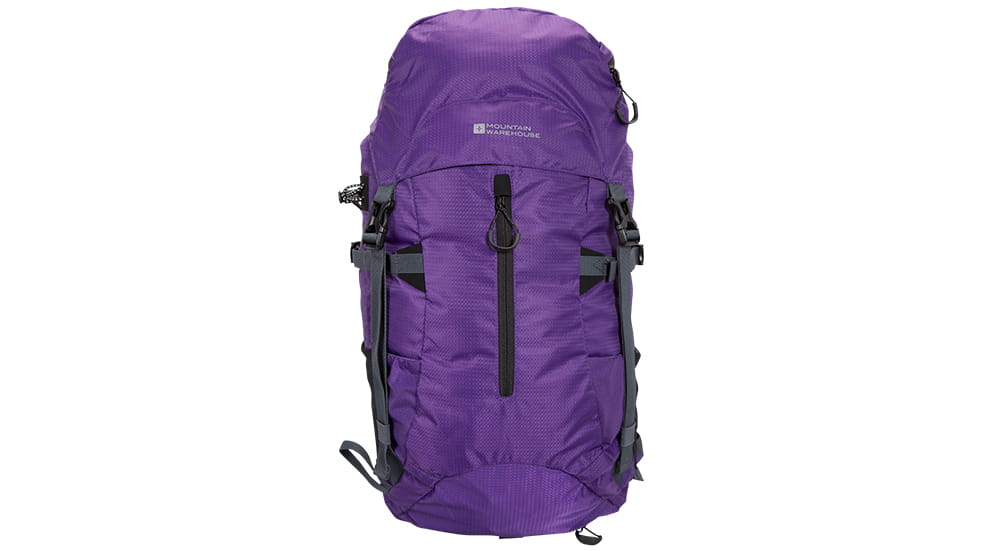 There are some eyewateringly expensive rucksacks on the outdoor market but if you want something simple, functional and effective for weekend hikes, Mountain Warehouse offers great quality for a pocket-friendly price in the Saker. This all-rounder sports plenty of pockets and 35 litres of capacity and an effective raincover is included. It's also the right size to work as a carry-on bag or for commuting on a bike – a very versatile choice with change from £50.
---
The best waterproof backpack: Mountain Hardwear Scrambler, 30 litres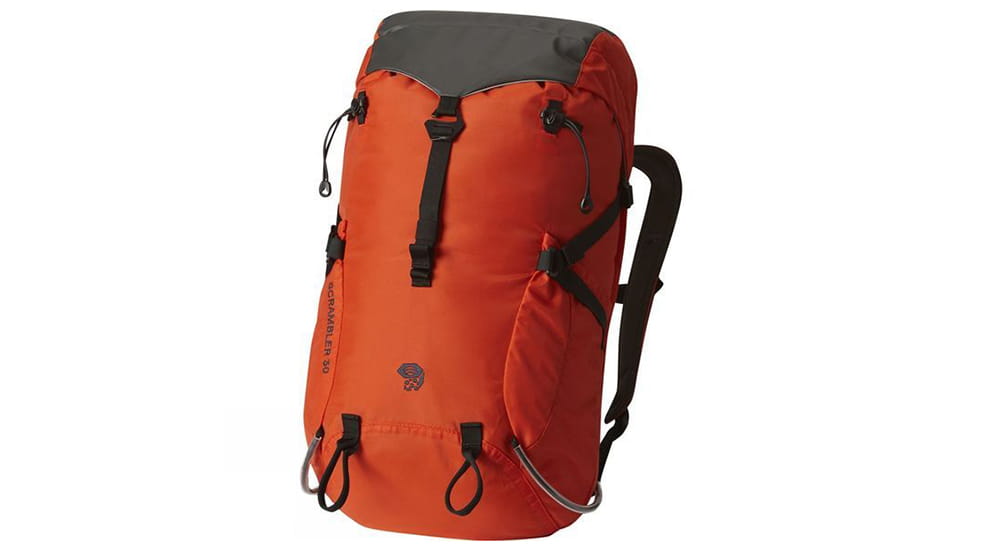 Start searching for a rucksack for use in stormy weather and you'll soon realise that rucksacks are usually only water resistant rather than waterproof, or at best, have an integrated raincover. Not so the excellent Scrambler from Mountain Hardwear – it's fully waterproof in any weather (but not submergible – for that you'll need a drybag). A great choice for watersports, sailing, carrying your camera or just for hiking in changeable weather in the British mountains. It also has roomy pockets, comfortable straps and a central compression strap that allows you to cinch the bag down. Worth investing in – it'll keep your kit dry for years.
You can save 15% as a Boundless member when you shop at Cotswold Outdoor*.