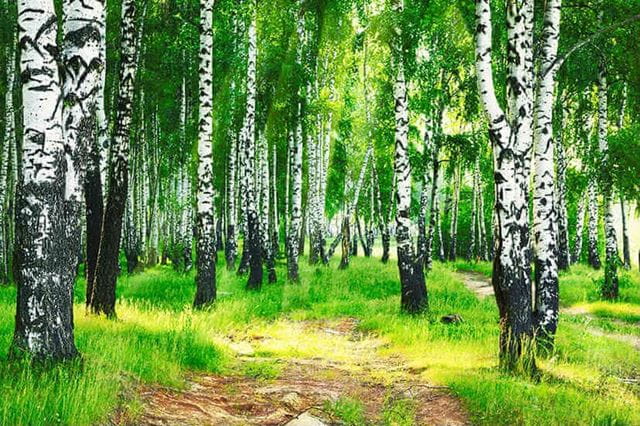 ---
Human beings were built to interact with nature. Trees, flowers, birds, animals - and with the land and seascapes that surround us.
But as technology and 'busy-ness' progress at an ever accelerating pace, more and more people around the world are losing – or sometimes never developing – their fundamental connection to the natural world.
In fact the term 'nature deficit' was coined by author Richard Louv some years ago to describe humans' alienation from nature (particularly bad for children in their developing years) and it is all the more relevant today.
Luckily, you don't need to trek through the Blue Mountains or go whale watching in the Antarctic to get a nature 'fix' – even small and simple connections with nature are enough to give you a lift.
Here are some of our favourite ways of getting more nature in our daily lives.
---
Allow yourself 30 minutes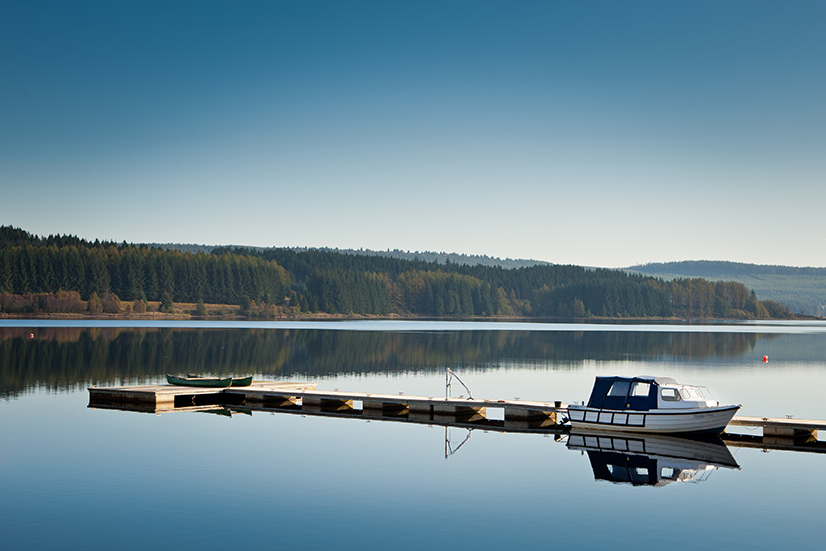 For just half an hour every day – or if that's impossible then at least once a week – get to know the living things in your back garden or a local park. Observe how plants grow and change through the seasons.
The passing of a year brings noticeable changes in the weather and the surrounding environment, and the four seasons vary hugely in the UK, prompting changes in nature which directly affect us. Celebrate the changes in season and how they affect the cycle of growth.
Sussex-based charity Grow runs free 'nature connection' courses for people looking for ways to improve their mental and physical wellbeing, and offer guided nature walks, conservation tasks, green woodworking, wild food foraging, shepherding and other such delights.
---
Listen to birdsong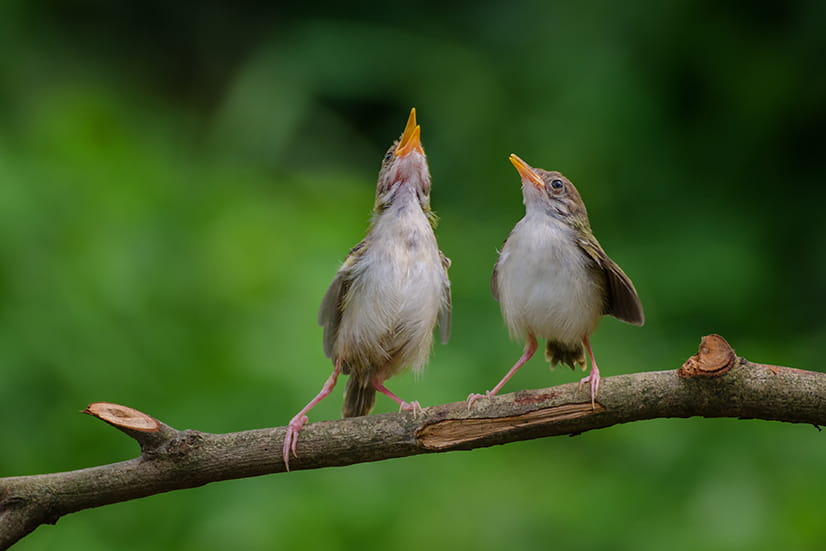 Actually stop and listen. Note how the different species sing together, or alone and how the different species are active at different times of the day. Birdsong seems even sweeter when you can pick out a particular feathered warbler above all the rest.
The Wildlife Trust is just one of the many wildlife organisations that runs birdwatching days so you can learn to identify your wren from your songthrush.
The Trust offers regular Birdwatching Boat Trips around the sheltered coastal waters and mudflats around Tollesbury and Mersea on the Essex coast, as well as running land-based birdwatching days.
With expert local guides on board, expect to see a wide range of species including Brent Goose, Dunlin, Avocet, Red-breasted Merganser, and more. Boat trips offer close-up bird viewing twinned with up-to-date species and conservation information.
Or you could just stick your head out of the window at 4am...
---
Eat with the seasons
Eating foods that are available at their peak means you get the best tasting, healthiest foods available, harvested at their utmost freshness in contrast to foods which have been shipped halfway around the world before they reach your plate.
While growing your own is not possible for many urban dwellers or non-gardeners, it's still easy to eat seasonal foods: sign up for a veg box from your local organic farm, or buy fruit and vegetables from local farmers' markets rather than from supermarkets.
Grow it Yourself (https://giy.ie/ ) is a global community of people who grow their own food, and you can get your little ones involved too: innocent drinks have recently teamed up with GIY to bring the Sow & Grow campaign into a quarter of all UK primary schools who can sign up for a free Sow & Grow kit.
The campaign encourages kids to get out into the fresh air, stick their hands in some dirt, and have some fun growing their own vegetables.
---
Exercise outdoors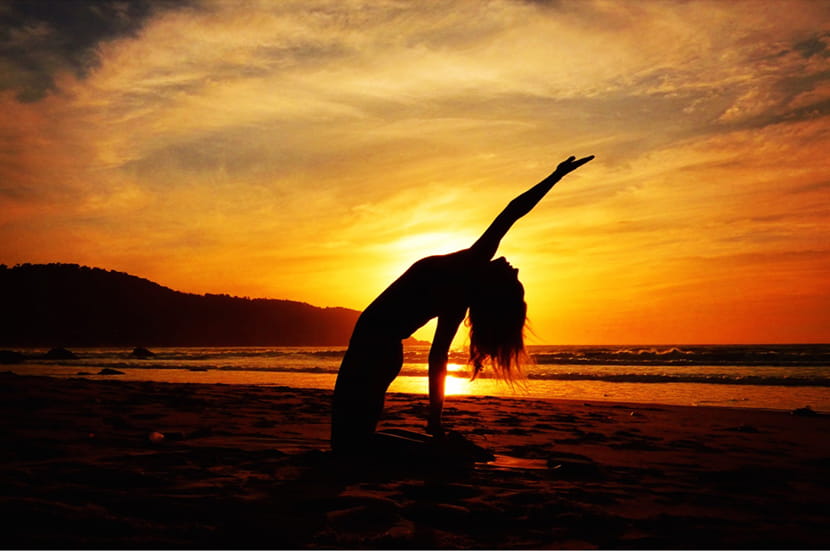 Not only do you burn more calories when you work out outside (the more challenging the terrain, the harder the body has to work) studies have shown that exercising outdoors increases energy and 'positive engagement' with life, and decreases anger and depression.
Outdoor exercisers also report greater enjoyment and satisfaction with life, and better health overall.
Even if you're not a keen runner or cyclist, a brisk walk in the countryside is one of the best ways to boost your mood and give you some space in your head as well as increasing the amount of oxygen you breathe.
---
Reach for the sky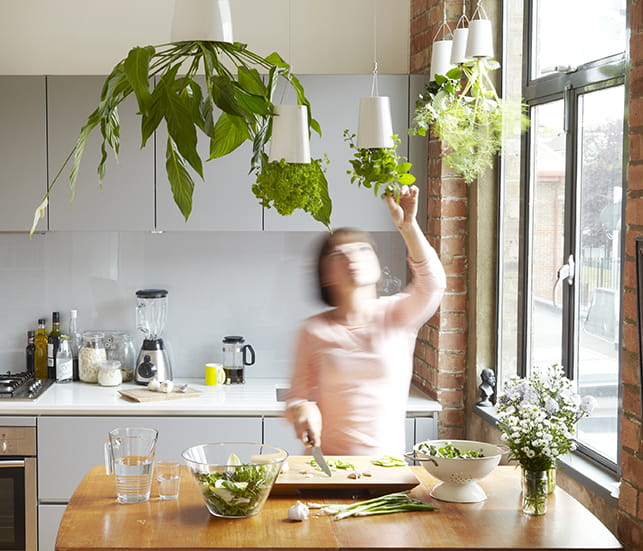 Urban gardening company Boskke boskke.com (from bosky meaning 'little forest' in old English) are the pioneers of ceiling gardening, with their award-winning Sky Planters (pictured) which are gaining popularity worldwide.
The unique design allows homes and workplaces to maximise space by growing plants in the least-used urban space - above our heads.
The plant is watered from the top and a mesh prevents it and any soil from dropping out...ingenious. The original Sky Planter Ceramic has now been joined by the Sky Planter Recycled range, which is made of 100 per cent recycled polypropylene plastic.
Either mounted on the wall or hung from the ceiling, the Sky Planters create an airy, visually stunning display of greenery and purify the air. Win win!
---
Walk... in silence
The next time you go for a walk in the countryside with friends or family, try walking in silence for at least 10 or 15 minutes. (You don't have to ignore fellow walkers, do smile!)
Without the usual chatter you will really notice the sights, sounds and smells all around you as if never before.
Spot the tiny footprints of rabbits in the mud, notice how truly red the berries are on a hawthorn tree, hear the flap of a bird's wing above. You'll find the experience nourishing and uplifting.
---
Pick wild bounty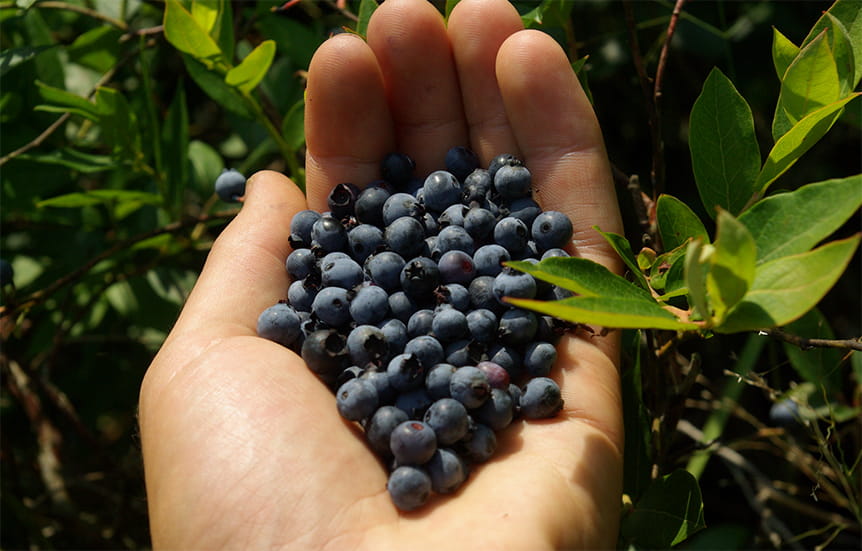 Collect and display items from nature in your home (not bluebells or other wild flowers that are against the law to pick).
Pick wild berries, flowers and other collectable foodstuffs to make your own produce – it's very satisfying about eating (and drinking) produce that you've foraged and made from scratch.
In May, gather elderflowers for cordial or elderflower champagne. Seek out wild garlic (allium ursinium) which grows in deciduous woods and forests and is delicious in salads or soups.
Widespread in the UK, nettles can be used to make soup or tea, contain vitamin A and C, iron, calcium, magnesium, and have a number of medical benefits.
Go berrying in the autumn and make any number of delicious desserts, or create your own sloe gin, which will be ready just in time for Christmas.
---
Buy the 'right' houseplant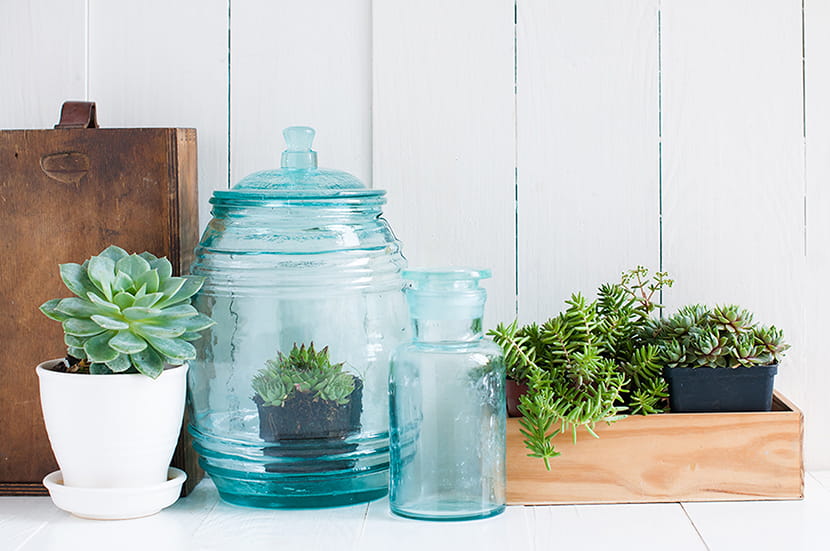 Many house plants are proven to remove toxins from the air – that's particularly important during the winter months, when homeowners tend to keep windows closed and turn up the central heating –creating an environment where toxic compounds can linger.
The top clean-air houseplants according to Haskins Garden Centre (www.haskins.co.uk) include: Areca Palm (Yellow Butterfly Palm), Spathiphyllum (Peace Lilly), Aloe vera, Nephrolepis exalta (Boston fern) and Phlebodium 'Blue Star' (Rabbits foot fern)
Plants help to clean the air by taking in carbon dioxide and producing oxygen and therefore beneficial negative ions. If you sit at a screen all day it's particularly important, and other good choices are chrysanthemum, coconut palm, gerbera, spider plant and weeping fig.
---
Spend the night in a treehouse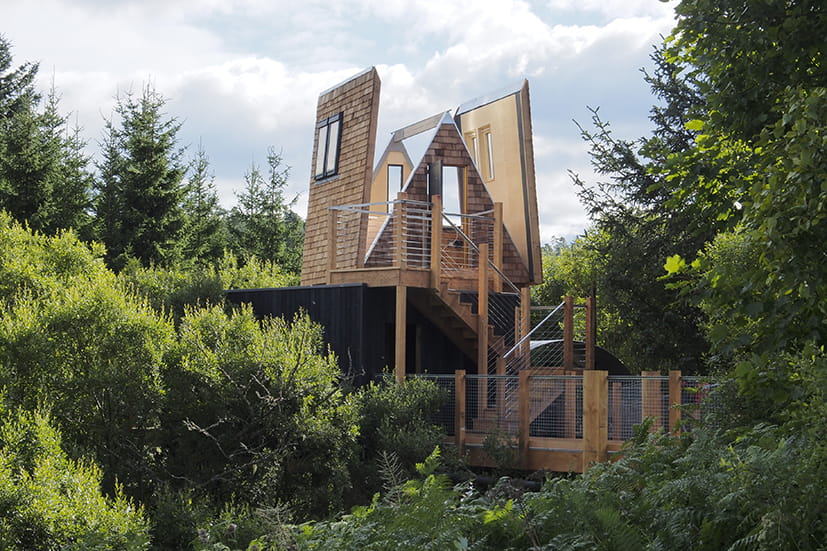 Check out George Clarke's very own dream treehouse project, in the middle of Northumberland's Kielder Water & Forest Park: the Sky Den.
You can get involved in celebrating nature and outdoor living year round in this incredible structure. In good weather, when there is no wind, it's possible to open the whole roof for an unobstructed view of the gold tier Northumberland Dark Skies.
---
... or a nest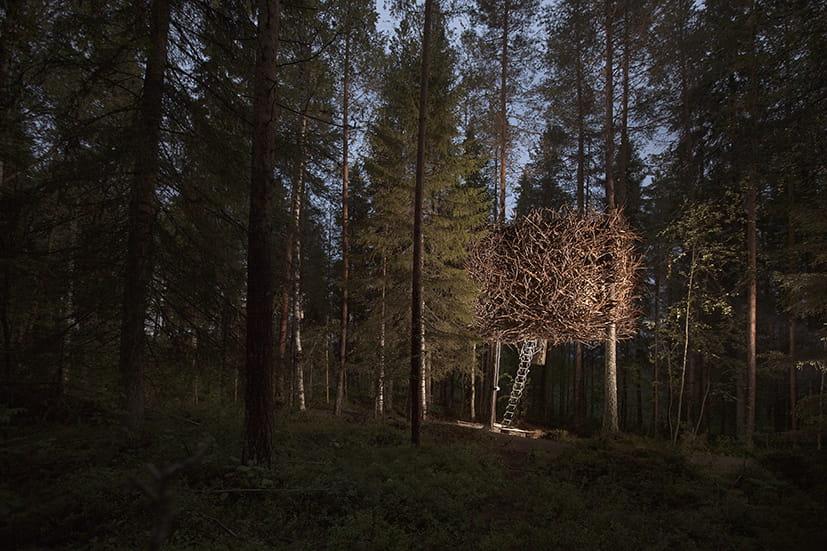 Even more quirky is this giant's bird's nest treehouse in Sweden. The 'nest' is accessed via an electronic stepladder that descends and retracts via a keypad strapped on to one of the neighbouring trees. While it might look a tad uncomfortable, inside you'll find it's feathered with two bedrooms, a loo, living area and stove, underfloor heating and lots of woollen rugs for the cosiest night imaginable.
---
Book a holiday with a nature focus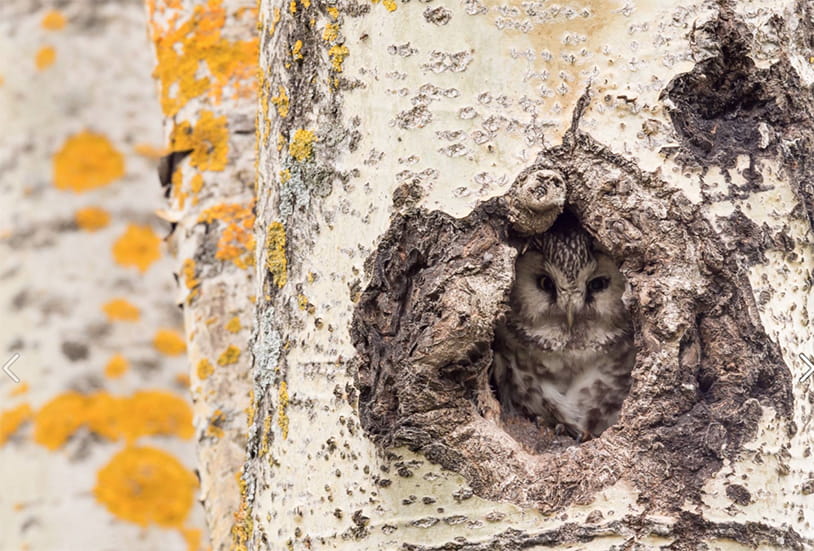 Naturetrek Wildlife Holidays offer a wide selection of wildlife holidays and tours around the world where ornithologists and naturalists are your guides.
In May there are places on a trip to Extremadura and the Gredos Mountains in central Spain to see Great Bustards, Sandgrouse, Rollers, Hoopoes, Golden Orioles and Azure-winged Magpies, with mountain walks in the Gredos where you should see Spanish Ibex, orchids and breeding Bluethroats.
---
Fake it!
If you want to 'cheat' occasionally, there are other ways to get a dose of nature which might surprise you...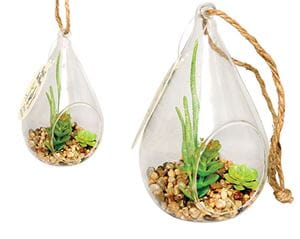 The authors of a study published in the journal Environmental Psychology found that looking at nature can provide cognitive benefits in much shorter timeframes, and in smaller amounts than you might think.
Studies have shown that interrupting a tedious work task with a 40-second "green microbreak" - in which a person looked at a computerised image of a green roof – improved focus as well as subsequent performance on the task.
Gardeners, close your eyes now! Greenery doesn't have to be real to deliver other health benefits (and fake plants are much easier to keep so can be a good choice for busy households or offices).
The 'Desert in Bloom' hanging decoration (pictured) is from dotcomgiftshop which sells a range of artificial plants in glass containers which can be hung anywhere.
On a larger scale, 'living walls' – or vertical gardens – a lush layer of greenery extending across a vertical plane [pictured below] , are an antidote to our concrete-ridden urban environments, and a number of companies now offer them for home or office, in all shapes and sizes – real or fake.
Fake It Flowers is one company transforming indoor (and outdoor) spaces with lush, fake greenery.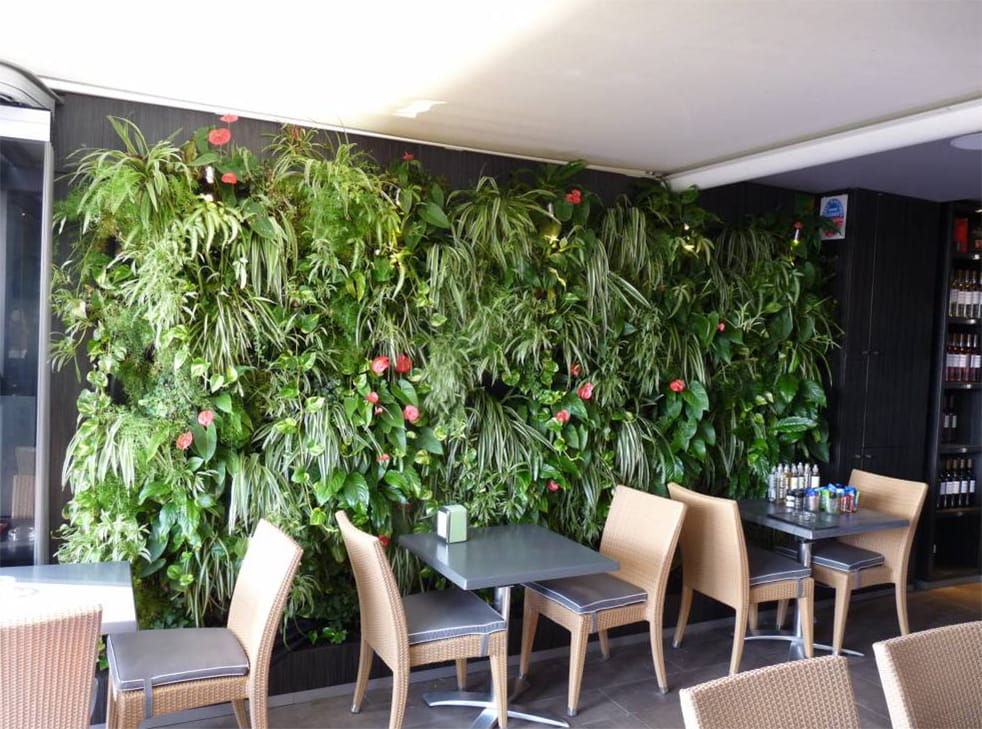 ---
Look at photos of nature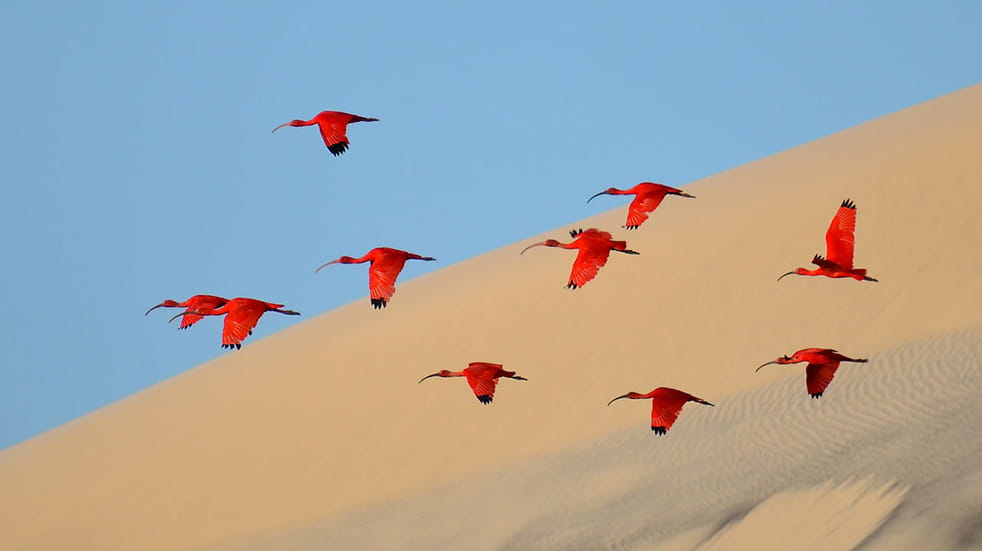 If taking photos yourself doesn't appeal, you can get a taste of nature by just flicking through a glossy coffee table book or nature calendar.
We like the RSPB calendar (rspb.org.uk) and wild-nature.co.uk/
For more than 50 years the Wildlife Photographer of the Year has generated some of the most iconic photographs of wildlife and wild nature on the planet. There are several opportunities to see photographs from the competition – it's at the
Natural History Museum
in London but there are also
several touring versions
, showing, at various times, in Bristol, Gloucester, Guernsey, Beverley, Southampton and others.
nhbs.com/publisher/28/london-natural-history-museum
Photo: Scarlet ibis birds in north-east Brazil, shot by Jonathan Jagot from France: the winner in the 15-17 years old category of the Wildlife Photographer of the Year.
---
...Or listen
Listening to the sound of crashing waves or a rushing river isn't just useful for helping you fall asleep, it help you to focus at work and boosts productivity, studies have shown.
When listening to natural sounds office workers also reported feeling more positive about their environment and life in general, with scientists showing that nature sounds can have a restorative effect on humans' cognitive abilities.
Search for nature sounds on Spotify or go to the British Library website sounds.bl.uk to check out (free) the sounds of birds, mammals, amphibians, reptiles, insects and soundscapes from all over the world.
---
Sign up to an online nature resource
Did you know that National Outdoor Week runs from 12-20 March and Be Nice to Nettles Week is in the middle of May?
The website Naturenet is a guide to many of the national and international days and dates in the wildlife and living environment calendar to whet your appetite.
http://naturenet.net/education/dates.html
---
Get decorating
I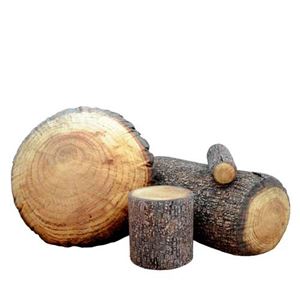 n an urban environment, with no garden or outdoor space, make your house a garden with green wallpaper and soft furnishings, or furniture that looks like natural forms.
Whether it's cushions that look like logs (redcandy.co.uk), wallpaper that makes you feel like you're in the jungle or at sea... there are some great nature-theme surfaces and soft furnishings, proven to boost your spirits.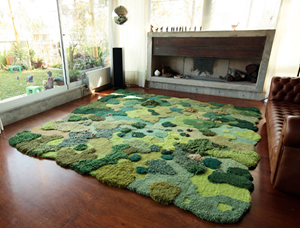 Appeal to the naturalist in you with a moss rug (pictured), or buy a 'living bathroom mat' containing real moss which feeds itself through the drops of water that fall onto it as you dry off after a bath.