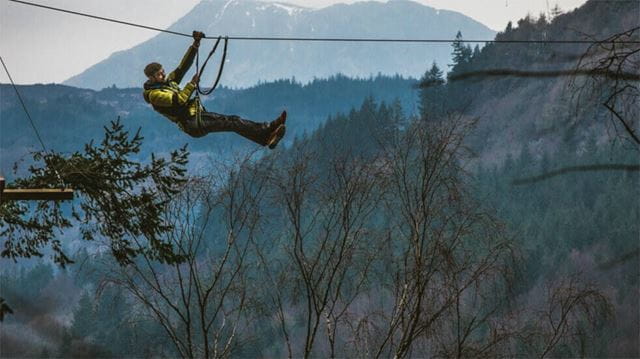 ---
1. You don't need to leave the UK to... Walk across the treetops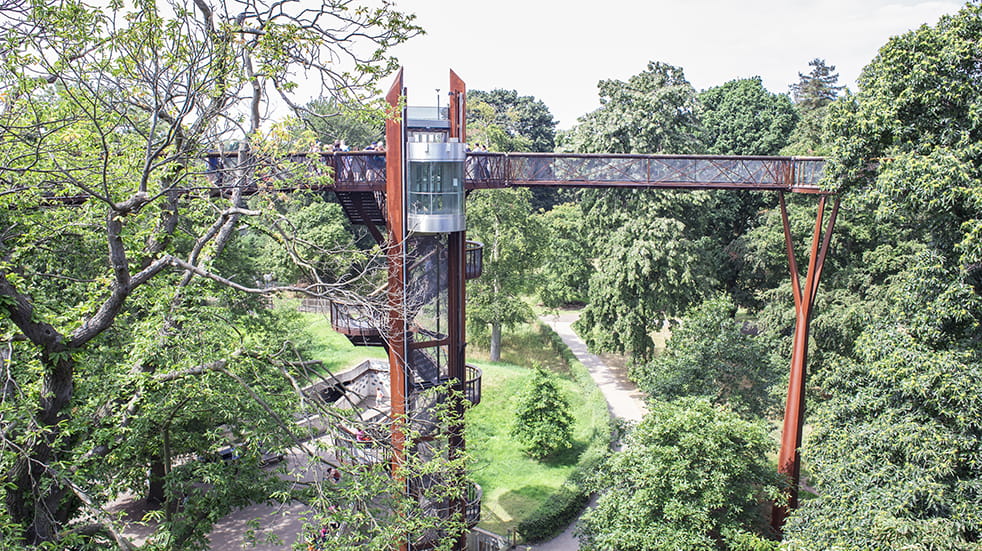 You don't have to go to the Amazon rainforest to walk among the treetops. This walkway in the sky is in our very own Kew Gardens, and allows spectacular views of the trees and gardens below.
Opened to the public on International Biodiversity Day 2008, the 18-metre high Treetop Walkway is located in the Arboretum, between the Temperate House and the lake, and was designed by London Eye architects Marks Barfield.
The 200-metre long walkway is supported by rusted steel columns that blend in with the natural environment, and enables visitors to walk around and seemingly through the tops of the lime, sweet chestnut and oak trees.
---
2. ... Ski on real snow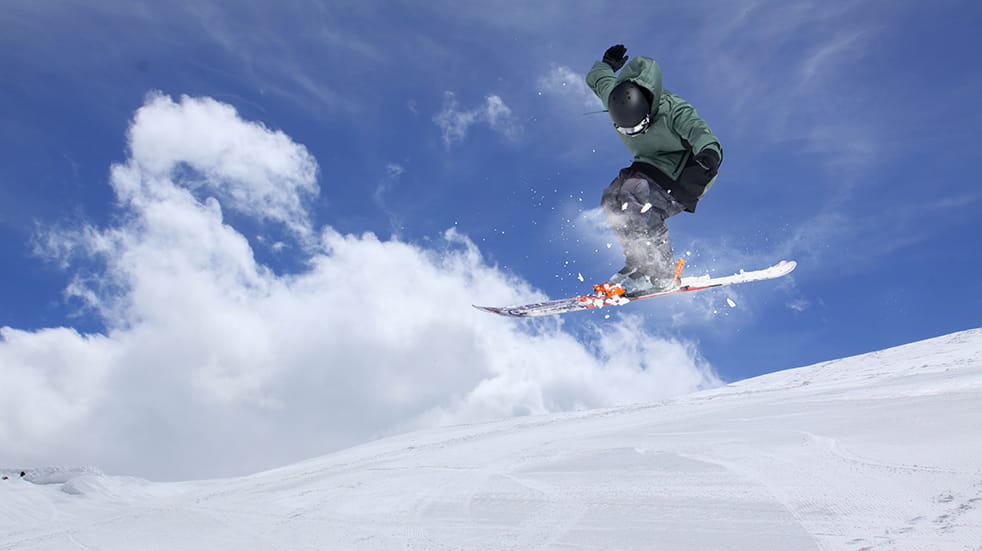 Can't afford to fly to the Alps with your little darlings?
Why not try skiing at one of the many dry slopes in the UK? (or one with real snow...) It's not too expensive and a lot of fun. You'll find artificial and real snow slopes all over the country, many more than you'd expect, in fact, even including one in (flat) East Anglia, (norfolksnowsports.com) and in coastal city Plymouth (jnlplymouth.co.uk.)
The six indoor snow slopes which produce real snow are Braehead (Glasgow), Castleford (Snozone), Manchester (Chill Factore), Tamworth SnowDome, Milton Keynes (Snozone) and Hemel Hempstead (the Snow Centre), with a large indoor facility also announced for Stratford in East London.
Visit skiclub.co.uk for an extensive list of all the ski areas nationwide.
---
3. ... See the Northern Lights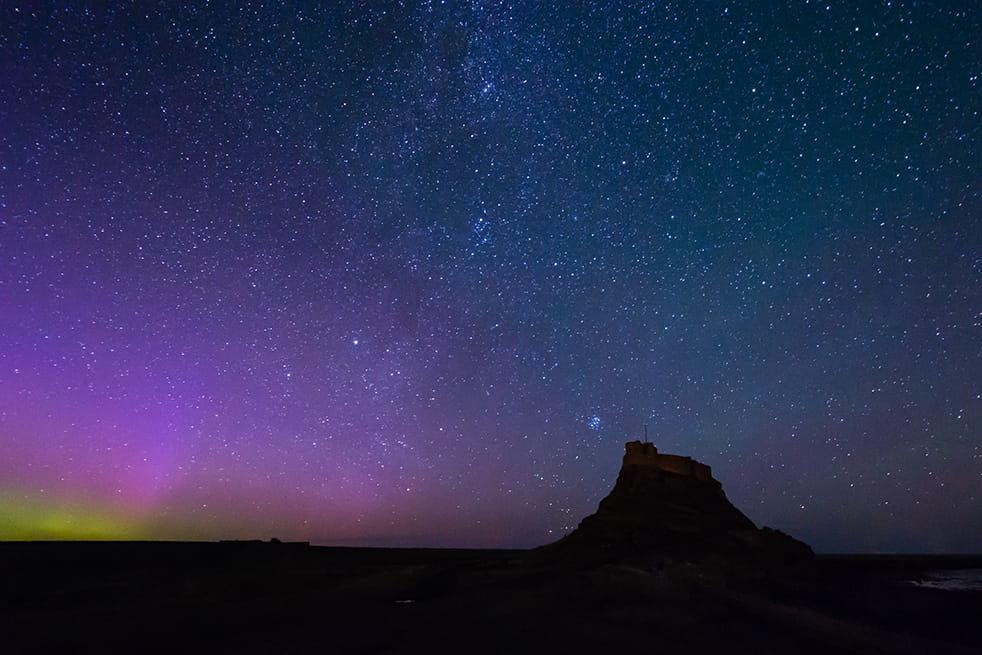 If you've put off seeing one of the world's greatest natural spectacles, the aurora borealis, because it involves flying to Greenland (or Iceland or Norway), put it off no longer...
With the right conditions, the Northern Lights can be seen in many places in Scotland (and other areas of the UK, for that matter), with the north of Scotland offering the highest chance of spotting the 'Mirrie Dancers'.
Make a holiday of it and take in some other sights and sounds of the area while you're there – the incredible dancing colours only appear when weather conditions are right...
See visitscotland.com for a list of the best places to see the Lights.
---
4. ... Skydive indoors (seriously)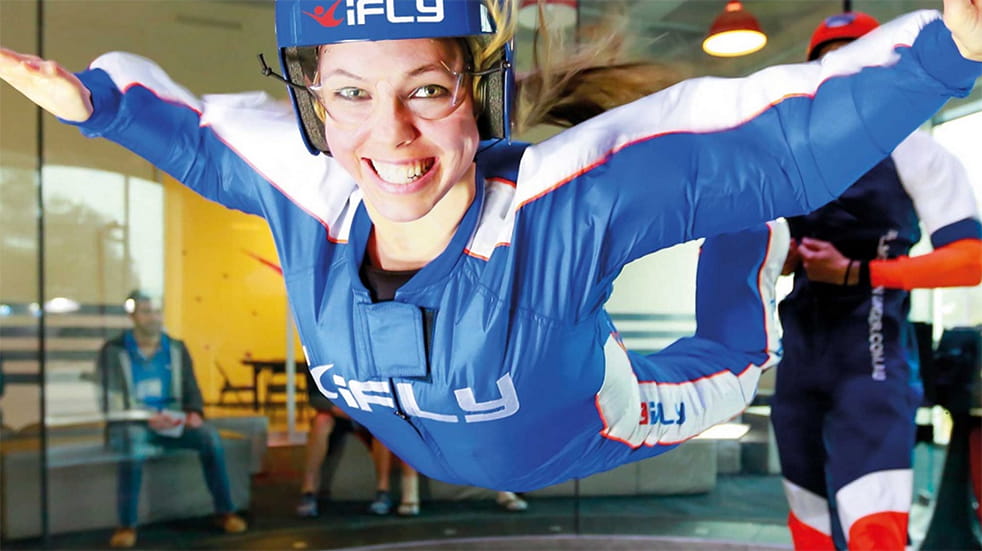 There are 21 skydiving centres in the UK, so if you fancy skydiving there's no reason not to give it a go. But if leaping out of a plane at 30,000 feet is not an option, three of the skydiving centres are INDOORS.
Why not try 'skydiving' in a wind tunnel? You can get a similar kick to the real thing at the iFly centres in Manchester, Milton Keynes and Basingstoke.
OK, so you're not plummeting towards the ground at a rate of knots, but you still get the free-fall sensation that skydivers get when jumping out of a plane (I know, I've done it).
---
5. ... See a beach like this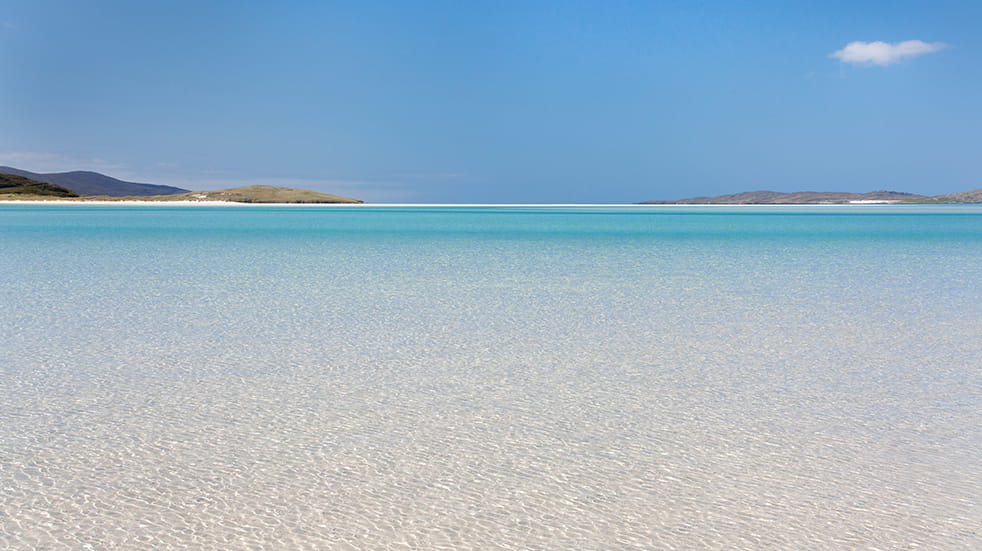 Where's this, then? Maldives? Caribbean? No – this is one of the UK's most beautiful beaches, if you don't mind travelling a little, that is...
Luskentyre sands is on the west coast of South Harris in the Outer Hebrides. One of the largest and most spectacular beaches on the island, it boasts miles of white sand and stunning turquoise waters.
The local scenery includes majestic sand dunes and the island of Taransay, famous for being the setting of the BBC's Castaway. Nearby activities include hill-walking, cycling and, of course, swimming. If you're hard enough...
---
6. ... Go on safari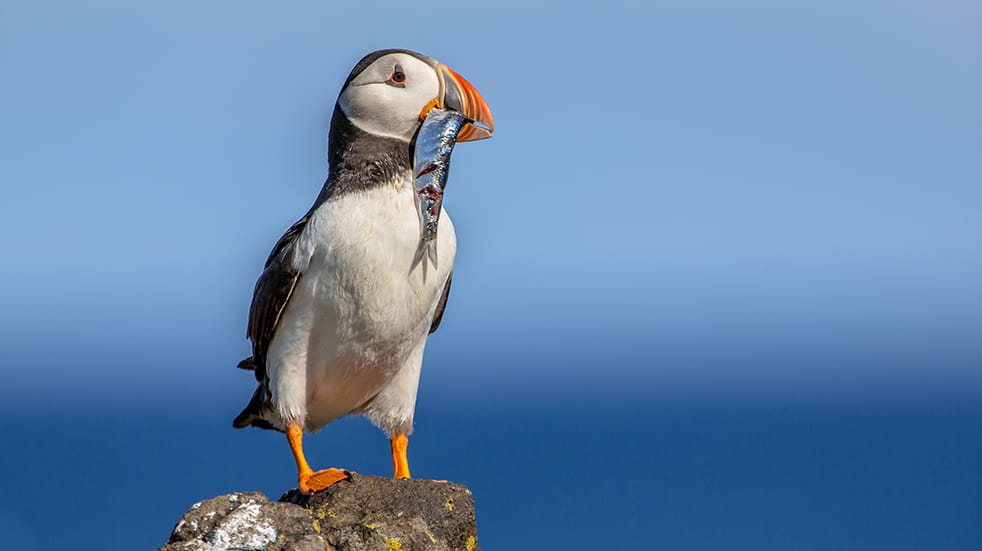 Ok, you don't get elephants and big cats roaming the moors in the UK, but this country has some of the best wildlife in the world.
For mountain hares, puffins (above) and peregrine falcons, basking sharks and seals, head to the Causeway Coast of Northern Ireland; go whale spotting in Northumberland, and head to Devon for red deer, badger, foxes, hares and owls.
In spring, many species of UK birds return to the skies and branches of the British countryside.
You could go on a guided bird watching break in Dorset with HF Holidays, while Norfolk is also world famous for bird watching – Strumpshaw Fen (rspb.org.uk/strumpshawfen), a nature reserve near Norwich managed by the RSPB, is a great start.
Hanging out in nature is proven to improve your mood and has a host of other psychological benefits, not to mention the physical rewards of fresh air and a spot of walking.
---
7. ... See awesome Roman ruins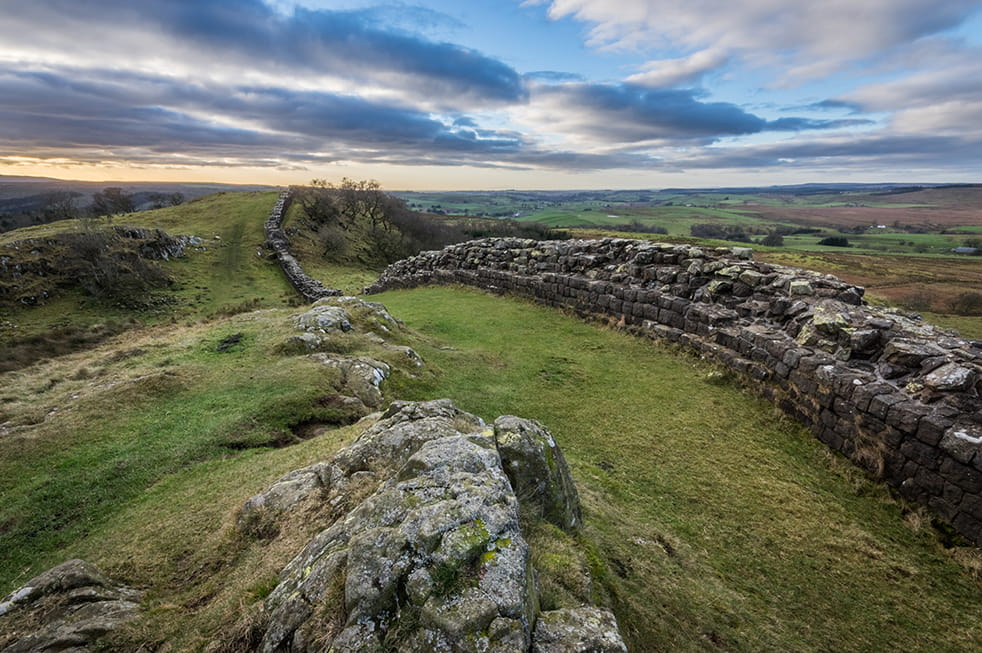 Hadrian's Wall (above), was built by the Roman army on the orders of the emperor Hadrian after his visit to Britain in AD122.
The wall was manned by troops from across the Roman empire, and was only finally abandoned as a frontier in the early 5th century when Roman rule in Britain collapsed.
A spectacular World Heritage Site, the wall stretches 73 miles from coast to coast across some of the wildest and most dramatic country in England.
This year, from April to September, a new exhibition 'Hadrian's Cavalry' will explore the role and daily life of the Roman army's cavalry forces.
A unique wall-wide exhibition that stretches the full 150 miles of the Hadrian's Wall World Heritage Site area – from Maryport in the west to South Shields in the east.
The six-month exhibition is a once-in-a-lifetime opportunity for visitors to explore the role and daily life of the cavalry forces of the Roman army.
---
8. ... Go on the world's fastest zip wire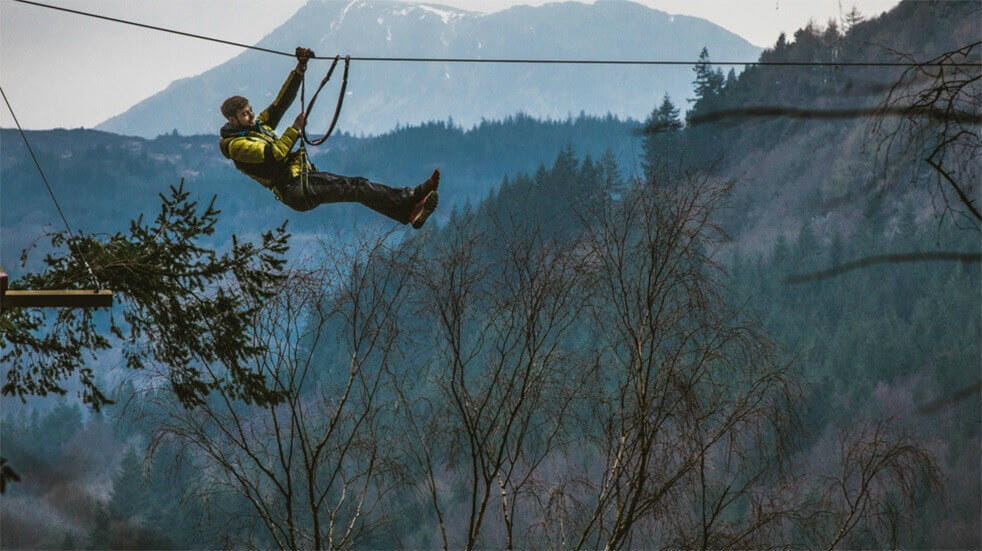 No, you don't have to fly to New Zealand: the fastest zipwire in the world is only a car ride away... in Wales.
If whizzing down a Welsh mountainside at over 60mph appeals, Zipworld in Bethesda, north Wales, is the place to go.
Not just for adrenaline junkies, Zip World also has some slower zip rides (main pic) and is great for families, with many other rides and experiences.
But, for more bang for your buck, it's surely got to be the Big Zipper. It's Europe's longest zip wire – and officially the fastest in the world. So, strap in and hold on very tight...
Visit zipworld.co.uk/velocity
---
9. ... Go white water rafting, without leaving London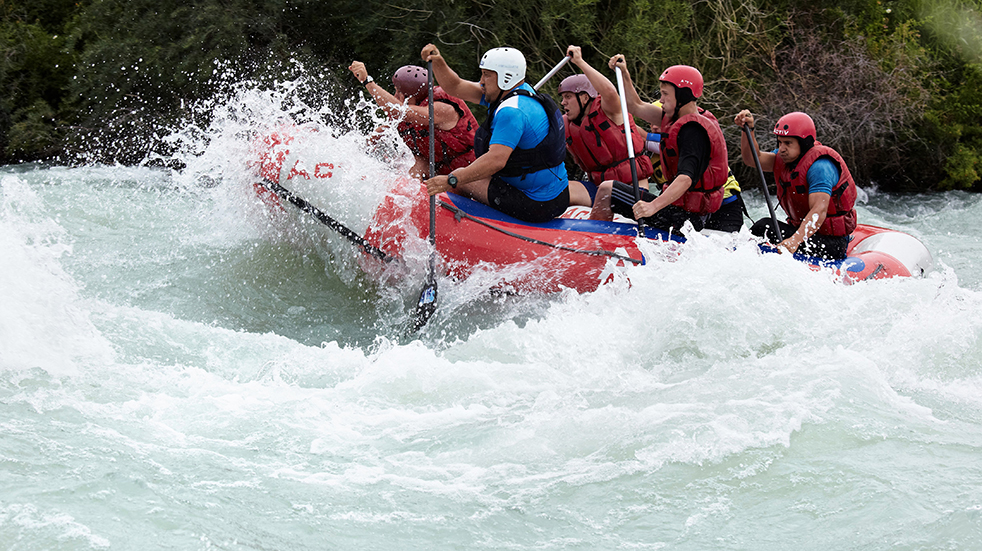 At London's Lee Valley White Water Centre anyone can have a go at rafting the rapids. Man-made rapids, eddies and drops galore mean some challenging rafting, canoeing and kayaking, and there's a lake for more sedate family activities too.
This site was the venue for the 2012 Olympic white-water events, and is accessible for families and people of all abilities. A number of other white-water activities are available as well as rafting, including canoeing, hydrospeeding (now that looks really fun!) and tubing.
In the summer, there's even a 'beach' at the Pavilion in the Park here, with sand, deckchairs and beach games for the family.
---
10. ... Make a difference by volunteering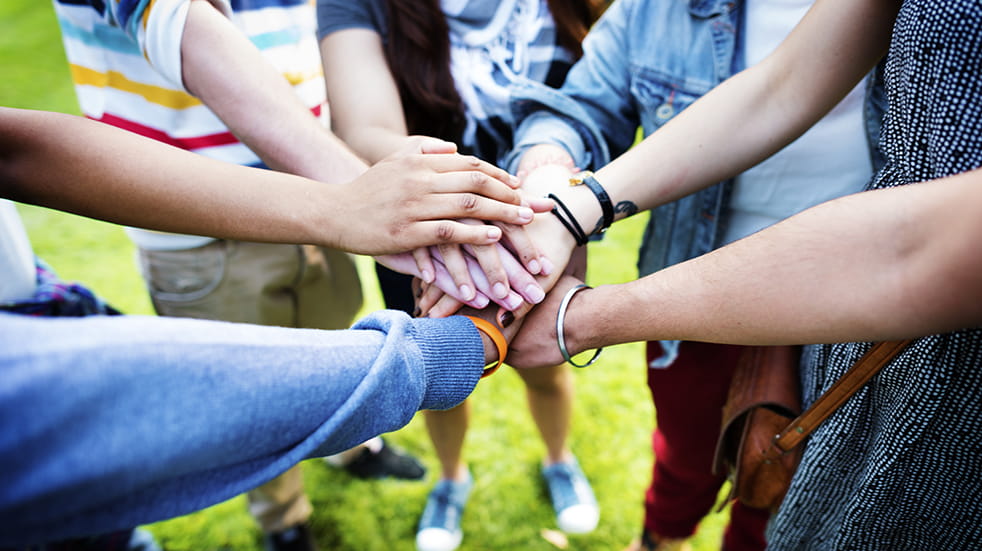 You don't need to go on a melodramatic gap year in the developing world to make a difference. There are plenty of opportunities to get involved in a wide variety of sectors such as caring for the elderly, the homeless, animals and children in need.
Volunteering has been proven to improve self-esteem and long-term happiness. You may well pick up some new friends along the way, too – and discover strengths within yourself you never knew you had.