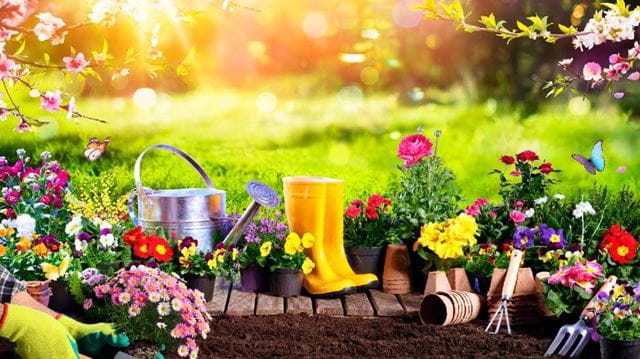 Now that the weather is warming up a bit, we can spend a lot more time in the garden getting things up together.
Over the past few months, we've been running a video series in which gardening expert Hayley Moisley has been explaining how to Get Ready for Spring. However, there's no resting on one's laurels in the gardening world, and we're already looking ahead to the summer and the jobs that need doing in order to get your outdoor space in ship-shape for the season.
Starting right here, we're putting together a three-part monthly series in which we'll explain what tasks need tackling in the run-up to summer, from the seeds you need to sow, to the DIY jobs you might want to undertake.
Remember that Boundless members can get money off gardening tools, seeds and accessories from retailers such as Wickes and B&Q. To find out more, visit our Shopping Discounts Hub.
Flowers to sow in April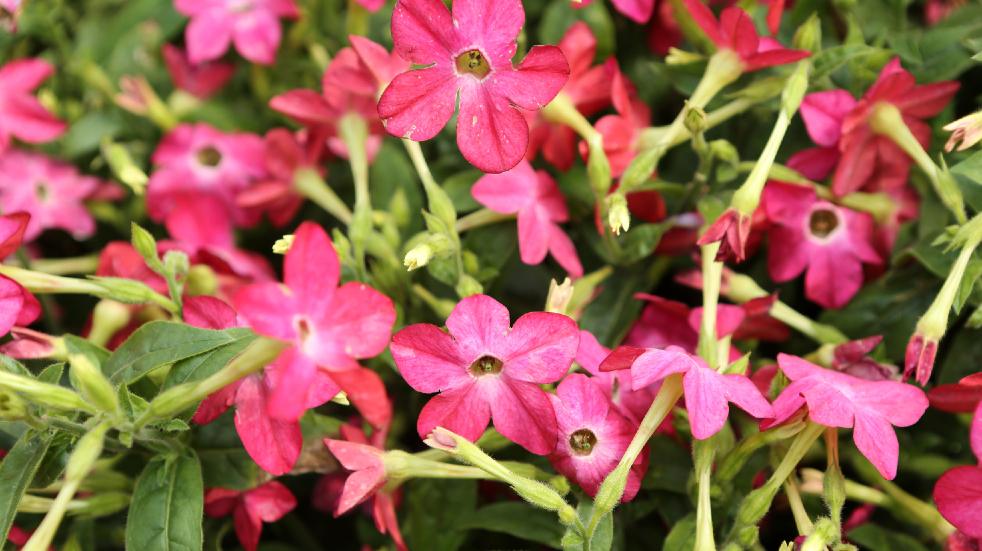 Angelica gigas – These tall, crimson flowers look majestic stood at the back of a bed or border. Sow them under cover around now and they'll blossom in mid-summer, ready to attract bees and butterflies.
Ceanothus – Since these evergreen shrubs can be damaged by winter soils, it's best to plant them in spring. Sow the seeds in well-drained soil in a sunny part of your garden, and you'll be rewarded with a bloom of colour during the summer.
Cosmos – A sprinkling of dainty pink cosmos can really lift a garden during the warmer months. For the best results, plant them out in a sunny part of your garden, preferably in soil that's mixed with some manure.
Nicotianas – Whether you choose the elegant Nicotiana sylvestris or the pretty, terracotta Nicotiana alata 'Tinkerbell', these flowers give off a delightful scent. Sow this month, then plant them out near a seating area to make the most of their fragrance on warm summer evenings.
Sunflowers – Nothing says summer like a cluster of healthy sunflowers (Helianthus) rising towards the sky. Sow them indoors until they germinate, then take them outside. Your garden should be filled with golden yellow come August.
• Read our guide to attracting wildlife to your garden
Fruit and vegetables to sow in April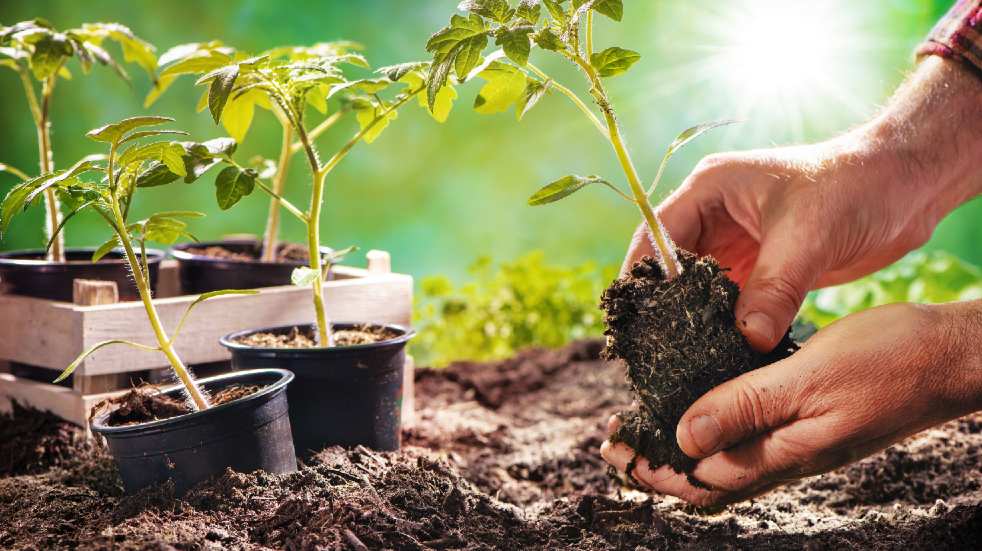 Beetroot – Beetroot always tastes better when you grow it yourself. Sow the seeds outdoors in a shallow drill, at least 10cm apart. In around 8-12 weeks, you should have some scrumptious ruby-ripe beets ready for eating.
Courgettes – Otherwise known as Zucchini, these delicious squashes are a great addition to summer salads. Sow them now in pots of peat-free compost, plant them out and within six weeks you should start to yield the results.
Cucumbers – Fresh and juicy, cucumbers taste great on salads and in cheese sandwiches. Sow the seeds on their sides in a warm propagator, then plant them out in fertile soil in a sunny but sheltered part of the garden. In 12 weeks, they should be ready for the plate.
Radishes – These crunchy salad staples are one of the quickest and easiest vegetables to grow, going from seed to plate in as little as four weeks. Sow them direct in a well-prepared seedbed, remembering to water them regularly if it's dry.
Tomatoes – Full of vitamins and antioxidants, tomatoes taste delicious as part of a salad or pasta dish. Sow them indoors in moist soil, then plant them outside in the sunshine a couple of feet apart. They should be ready to eat in six to eight weeks.
• Find out how to get the perfect lawn this summer
Other gardening jobs to do in April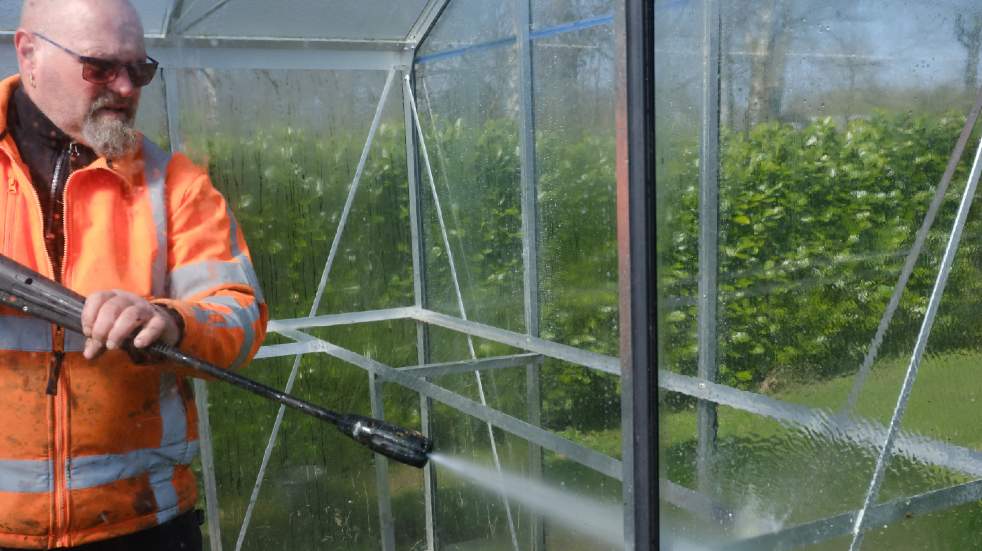 Lay lawn turf – If you need to lay new turf, now is a great time to do it as the spring showers will help the new grass to establish roots. Before laying it, remove any weeds and rake the ground level, then remember to water it every few days.
Protect your pond from algae – If you have a garden pond, adding a bag of barley straw to it now will help to fend off the threat of algae and should keep the water clear throughout the summer months.
Clean your greenhouse – Your greenhouse has probably accumulated all kinds of dust and grime over the winter. Give it a good scrub with warm, soapy water, as the plants you grow in there will need as much sunlight as possible.
Hose-down your patio – As the weather gets warmer, you're going to be spending more and more time sitting out in the garden – and who wants to be surrounded by a grubby patio? Clean it now before taking the garden furniture outside, as it'll save you having to shift things around later on.
Install a water butt – If we have a dry summer, it'll be handy to have plenty of free water to draw upon. If you haven't already got one, now is a great time to buy and install a water butt, ready to be filled up by those spring showers. (Read BBC Gardeners' World magazine's guide to the best water butts for 2021.)
Photos: Getty Images