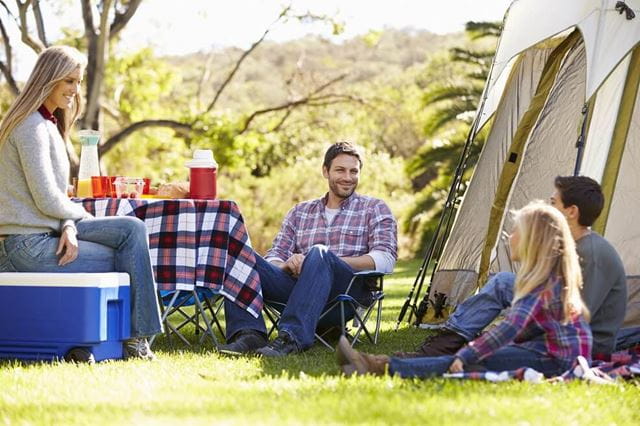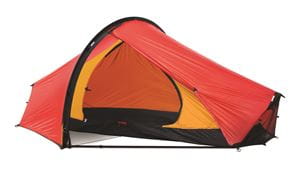 Best for solo Backpacking
Hilleberg Enan
Ultralight at 1.1kg and easy to pitch the single-hoop Enan is a superb backpacking tent. It packs down to a tiny bundle too. Despite the low weight it still has a separate inner tent with a mesh door for ventilation and to keep out bugs. The flysheet fabric is very tough. There's a large porch for storing gear and cooking.
The Enan is ideal for multi-day solo hiking and wild camping. There's ample room for one and the weight means it's no problem to carry, and as I usually camp solo in the wilds my choice would be the Hilleberg Enan for the low weight. It's a superb tent for camping far from everyone else.
http://gb.hilleberg.com/EN/ £559

Best for hiking and trekking
Terra Nova Polar Lite 2
Tunnel tents provide good space for the weight. The low profile 1.98kg Polar Lite 2 is also easy to pitch and stable in storms as it tapers to the rear.
There's just room for two inside and ample room for one. Headroom is low though so it's not ideal for tall people. There's a small porch – the inner tent can be pulled back for more room.
For year-round wild camping the Polar Lite 2 is an excellent choice.
www.terra-nova.co.uk £390

Best for space and value
Nigor Wickiup 3
Pyramid tents have excellent headroom and inner space and are stable in strong winds. The Wickiup 3 is made from light silnylon fabric and can be pitched quickly by one person.
The inner is very roomy for two and will sleep three. There's no porch though. The weight is 1.9kg. The flysheet and pole can be purchased separately for £270 and weigh 1.085 kg.
If you want a roomy tent at a low weight the Wickiup 3 is excellent, and is the best value for money tent because of its versatility.
It can be used for three people and, without the inner, for solo camping. It's light enough to carry and the pyramid design means it's stable in stormy weather.
www.nigor.eu £410

Best for festivals
Vango Beat 200
This is a basic dome tent for occasional campers. It's single-skin and has no porch but it is made from tough materials and has a sewn-in groundsheet. It'll sleep two but at 2.2kg is light enough for one to carry. It's not one for serious treks or multi-night use but for short trips and low level camps it's ok.
Great tent if you just want a place to sleep for a night or two.
www.vango.co.uk £50

Best for five-star breaks and families
Tentipi Zircon 5 Light
Tentipi pyramid tents are roomy, stable, modular and beautifully made and designed with an adjustable chimney opening and a ventilator cap so you can use a wood stove inside.
The Zircon 5 Light is the smallest of the Zircon range. It weighs 6.1kg and sleeps six people. It's surprisingly easy to pitch. The largest Zircon will sleep sixteen.
Expensive and very high quality the Tentipi Zircon gives a truly luxurious camping experience. A beautiful tent.
If I were camping with others in the same place for a while the Tentipi Zircon 5 Light would be my first choice.
www.tentipi.com £900
Best for mountains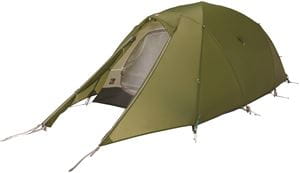 Force Ten Mtn 2
For camping high in the mountains in blizzards geodesic domes are the strongest and most stable designs. The complex structure means they'll stand up to heavy snowfalls. The Mtn 2 is an excellent example. It sleeps two and has two porches for gear storage and cooking. It's easy to pitch and reasonably light at 3.42kg for carrying.
The Mtn 2 is the ideal tent for high level mountain camps in big storms.
www.force-ten.co.uk £530

Best for budget and families
Coleman Drake 4
For general camping the Drake 4 is an excellent dome tent at a good price. It's easy to pitch – one person can do it - and goes up as a unit or flysheet first, keeping the inner dry in the rain. There's a large porch with groundsheet and a big inner that will sleep four. At 6.9kg it's not one for wild camping or backpacking but for use on campsites it's a good choice.
For family camping on a budget the Drake 4 is a good choice.
www.coleman.eu £170

Best for living and storage Space
Robens Raptor
The Raptor is an unusual tent, a cross between a dome and a tunnel with two big parallel hoops and an even longer one that crosses them.
This makes for a very roomy two-person tent with good headroom and two huge porches. The large panels do mean it's best used on sheltered sites. It weighs 3.55kg, which is reasonable for the space.
The huge porches make the Raptor an excellent tent if you have much stuff with you.
www.robens.de £380