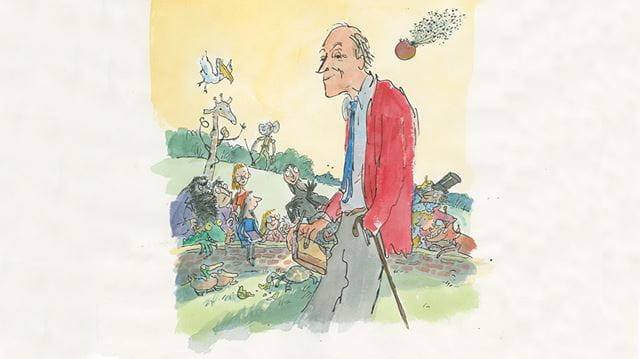 Every year in September, to mark his birthday, fans of Dahl's iconic novels celebrate Roald Dahl Day. How much do you know about the man behind these magical characters and his books that changed the face of children's fiction?
Roald Dahl's early inspirations
Roald Dahl was born in Wales in 1916, to Norwegian parents. Tragedy hit the family when Dahl was young – his older sister and father both died within weeks of each other. He was sent to boarding school in Weston-super-Mare and then to Repton School, Derbyshire. His schoolmates were regularly asked by Cadbury to taste-test new products before they went to market. You don't need us to tell you which story that led to.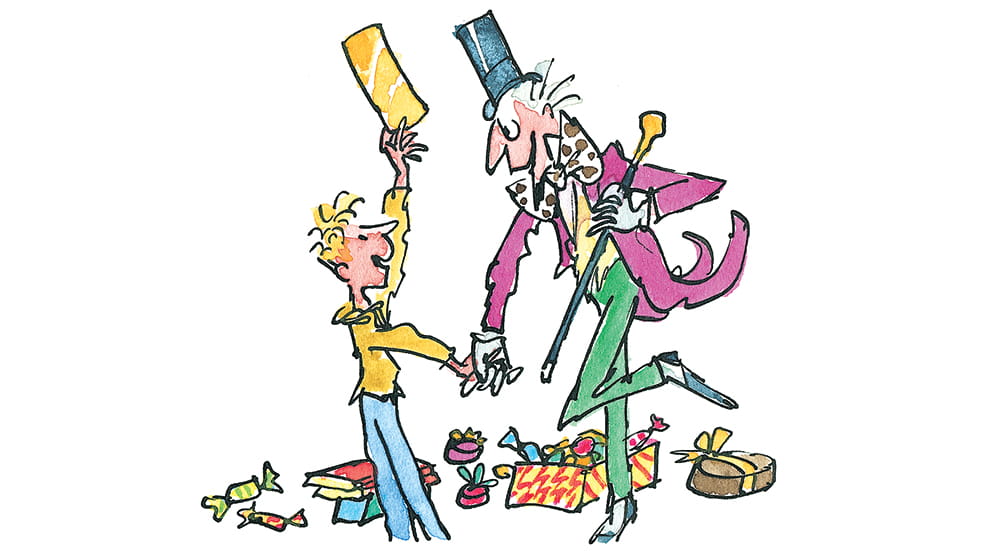 © 2018 The Roald Dahl Story Company Ltd / Quentin Blake.
After school, Dahl worked for the oil company Shell, which took him to East Africa. At the age of 23, following the outbreak of World War Two, he joined the RAF and was posted to Libya to fight the Italians. It was during this period that he crash-landed his 'Gloster Gladiator' (which Dahl describes as "an out-of-date fighter biplane with a radial engine"). He crashed over the Western Desert of North Africa, suffering severe burns and head injuries. Whether it was as a result of this trauma, or having a near-death experience, this terrifying accident brought about a change in Dahl's personality, including a creative need to write and tell stories.
The many hats of Roald Dahl
After the war Dahl spent time in Washington, where he supplied intelligence for MI6, working alongside Ian Fleming (of James Bond fame). He married American actress Patricia Neal in 1953, and they had five children together. After 30 years they divorced and Dahl married Felicity Crosland.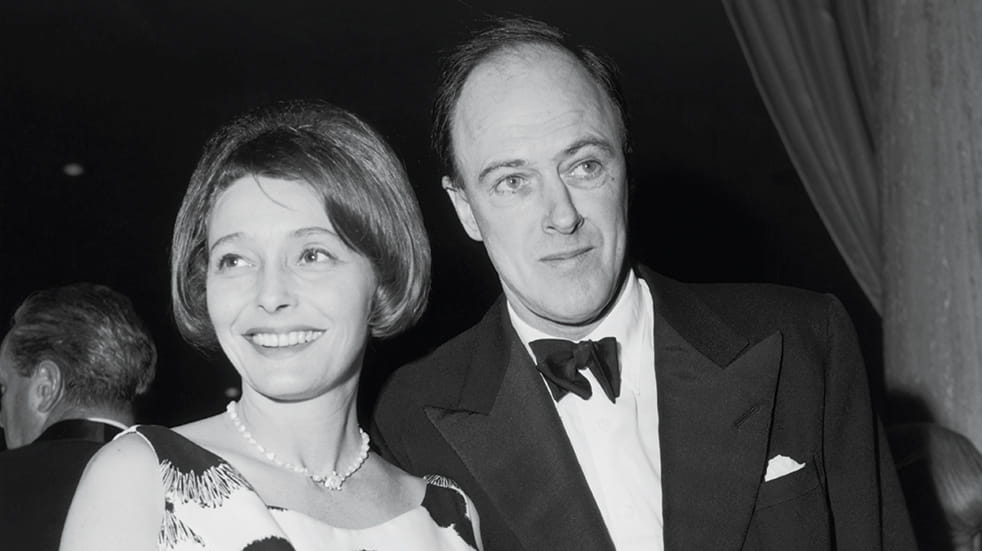 Roald Dahl and his wife Patricia Neal © Getty Images.
It was from this period onwards that Dahl's creativity really took off. The timeline below gives you an idea of the astonishing volume of books that Roald Dahl published during the 1970s and 1980s, all written from the comfort of his now-famous writing hut. Dahl built it after a visit to the home of one of his favourite authors, Dylan Thomas, who also worked in a writing shed. He wrote all books in pencil on yellow legal pads that were shipped over from New York, nestled in his favourite armchair, complete with the baize-covered writing board he custom-designed. His creative life wasn't restricted to his novel writing. He was involved in writing screenplays for Chitty Chitty Bang Bang and the James Bond film You Only Live Twice. Several of his short stories were filmed as episodes of the US hit TV show Alfred Hitchcock Presents as Tales of the Unexpected.
The Minpins, the last book written by Roald Dahl, was published in 1991 two months after his death, aged 74. During his lifetime he wrote 49 books, 20 of which were written for children. Although generally well received by critics, his novels inspired complaints from librarians, shocked at some of the subjects discussed and the language used. The change in tone to some of the more classic children's literature of the 1970s was marked, particularly when it came to defying authority.
Dahl's vision and imagination weren't just restricted to the written word, however. He made several medical advancements, including his collaboration with toymaker Stanley Wade to invent a valve to help treat his son after a brain injury – a valve that went on to be used in general clinical practice for many years to come.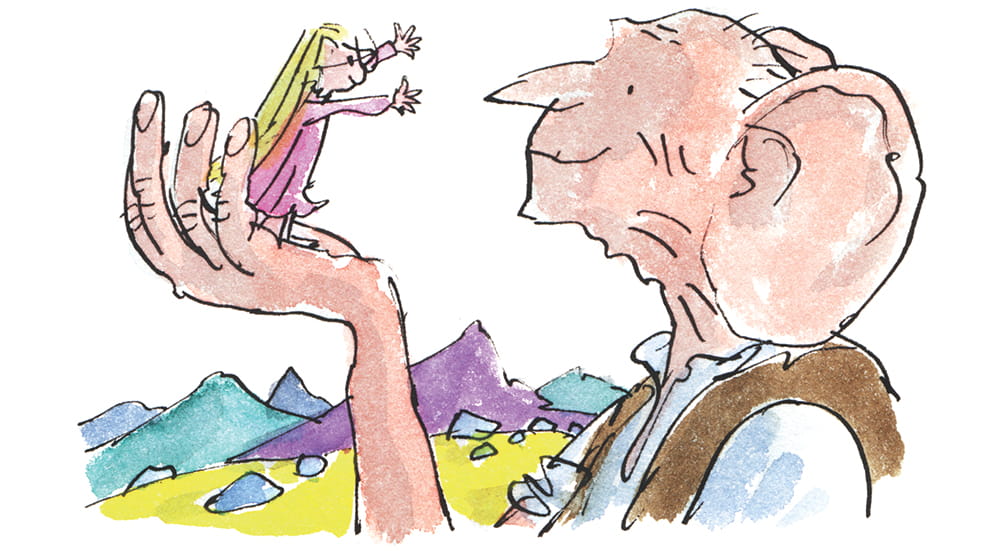 © 2018 The Roald Dahl Story Company Ltd / Quentin Blake.
What's your favourite Roald Dahl book?
Did you read Roald Dahl's novels as a child? Or perhaps you're rediscovering them as an adult, reading them to your children or grandchildren. It can be quite enlightening to see the characters and plots through the filter of adult eyes. His novels are scattered with inspirational moments and lines, such as this quote from The Twits, which feels all the more relevant in today's society: "A person who has good thoughts cannot ever be ugly." And my inner child still occasionally wonders whether if I stare hard enough at an object then maybe, just maybe, I might be able to move it.
Dahl's novels also have a darkness and touch on serious topics. During the celebration of 100 years since the birth of the writer, the actress Julie Walters was asked about her favourite Dahl book, James and the Giant Peach: "James deals with loneliness, isolation, bereavement, abandonment and abuse," she said, "but with humour and magic, and children can connect with it and understand it." Steven Spielberg was also asked about his favourite Dahl book. He chose The BFG, having adapted it for the silver screen. "The book celebrates the fact that it's OK to be different as well as to have an active imagination," said Spielberg. "It's important that we preserve the tradition of allowing young children to run free with their imaginations, and magic and imagination are the same thing."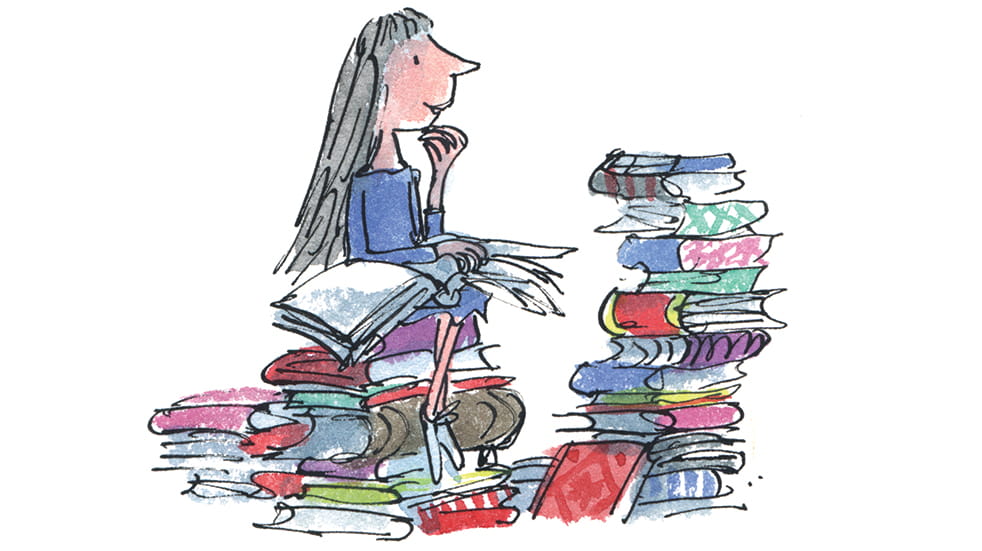 © 2018 The Roald Dahl Story Company Ltd / Quentin Blake.
Roald Dahl's legacy
Today, Roald Dahl's books have been translated into 58 different languages and many have been adapted for stage and screen, winning multiple awards and accolades. There is also the Roald Dahl Museum and Story Centre in Great Missenden – a celebration of all things Dahl, with interactive galleries for children of all ages. Founded by Dahl's second wife, Felicity, you can view Dahl's original writing hut where the magic and wonder of his incredible imagination were brought to life, and sit in a replica of his chair for a selfie! She also created the Roald Dahl Marvellous Children's Charity, which works to fund specialist children's nurses in communities across the UK.
If the awards that Roald Dahl has been given over the years are anything to go by – including the Federation of Children's Book Groups Awards, the New York Times Outstanding Book of the Year Award and the Whitbread Award (and everything else in between) – he surely is one of the greatest writers of our time. But it's the personal impact that his books have on people and their lives that's his greatest legacy. Characters, words, quotes and storylines that stay with people their whole lives, creeping into the fabric of their worlds and giving them courage to believe in magic.
This wonderful quote sums it up, and is all the more poignant for being the very last line in Roald Dahl's very last story, The Minpins: "And above all, watch with glittering eyes the whole world around you because the greatest secrets are always hidden in the most unlikely places. Those who don't believe in magic will never find it."
Find out more about Roald Dahl Day, and download the free Roald Dahl Day Party Pack.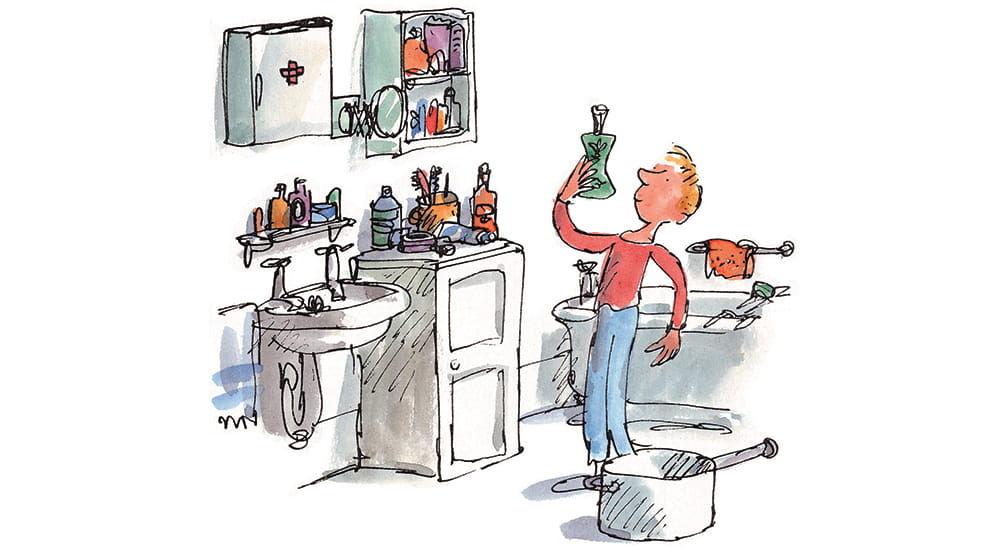 © 2018 The Roald Dahl Story Company Ltd / Quentin Blake.
Roald Dahl's life
1916
Born in Wales to Norwegian parents.
1939/40
Joins the RAF. Is posted to Libya and injured in a plane crash.
1946
First short story collection is published and he returns to the UK.
1950s
Marries American actress Patricia Neal. His Tales of the Unexpected feature in TV's Alfred Hitchcock Presents.
1960s
In 1961, James and the Giant Peach is published, then Charlie and the Chocolate Factory in 1964 and The Magic Finger in 1966. He also writes the screenplay for the film Chitty Chitty Bang Bang.
1970s
Fantastic Mr Fox is published in 1970, followed by Charlie and the Great Glass Elevator and Danny the Champion of the World. In 1978 The Enormous Crocodile is published and a partnership between Roald Dahl and illustrator Quentin Blake is formed. The film Willy Wonka & the Chocolate Factory is released in 1971, the first film adaptation of his works.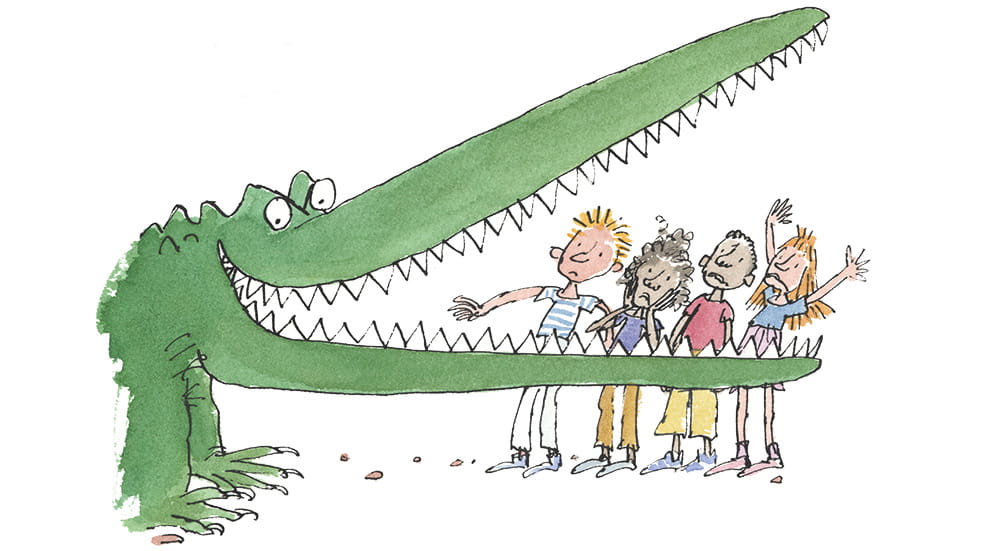 © 2018 The Roald Dahl Story Company Ltd / Quentin Blake.
1980s
The decade is a productive one. It sees the release of The Twits, George's Marvellous Medicine, Revolting Rhymes, The BFG, The Witches, Dirty Beasts, Ghost Stories, Boy, The Giraffe and the Pelly and Me, Going Solo and Matilda, and less well-known writing projects.
1990
Esio Trot is published. Roald Dahl dies on 23 November, aged 74.
1991
His last story The Minpins is published a few months after his death. His Marvellous Children's Charity is created.
2005
The Roald Dahl Museum and Story Centre opens on 10 June in Great Missenden, the village where Roald Dahl lived and wrote for 36 years.
2006
The first-ever Roald Dahl Day is celebrated on what would have been his 90th birthday.
Save 10% off tickets to Roald Dahl's classic Matilda the Musical
Winner of over 85 international awards, including 16 for Best Musical, Matilda continues to delight audiences of all ages in London's West End. As a Boundless member you can save 10% on tickets to Matilda the Musical.