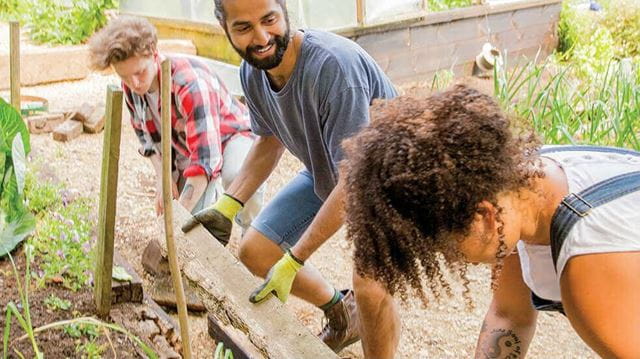 Volunteering has so many benefits: it's good for your health, a great way to make friends and pick up new skills, and easily fits into your lifestyle.
The first week of June is Volunteers' Week, an annual celebration of the fantastic achievements of volunteers throughout the country. If you're already one of them, bravo! And if you haven't got involved yet, now's the time to find out more.
Whether you have plenty of free time or just an hour or two to spare, there's a volunteering opportunity out there for you. You could help out at a local charity or community group, or you could get more involved with Boundless – we're making it much easier for members to organise activities or help out at events.
5 reasons to volunteer in your free time
It's a great way to meet new people – whether you're new to an area or want to extend your social circle, volunteering helps you feel part of your community.
It's also a brilliant chance to learn new skills – working in new situations teaches you skills that will be useful elsewhere in your life, as well as making you more employable.
Volunteering helps keep your mind active, and a new study suggests that volunteering for one hour per week can reduce the risk of dementia in later life.
Helping others and your community also boosts your confidence and self-esteem, which makes you more able to achieve other goals, relieves stress and helps to stave off depression.
And you'll love sharing the things you enjoy with other people who feel the same way.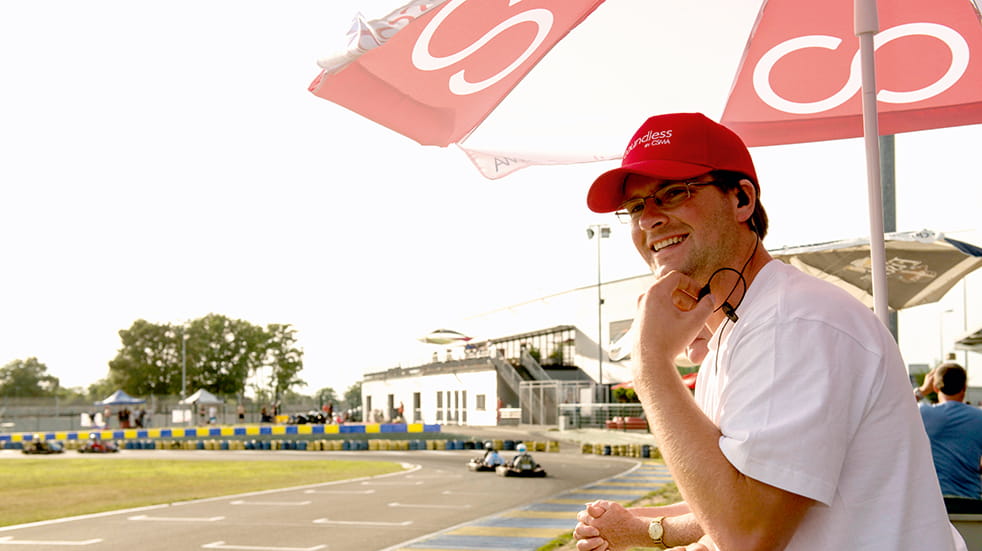 Volunteering isn't just about helping others; it's also a great confidence-booster, stress-reliever and way to make friends. For example, Boundless members Barry and Lynn Lovatt from Telford have run caravan rallies for years. "It's a great way to meet new people – they're social events where we can chat with a glass of wine. At most rallies you do your own thing in the day and get together in the evenings; we usually arrange a barbeque or a quiz. We've also run rallies for other clubs on the Continent, so in June we're organising our first Boundless rally in Europe."
Claire Littleford from Berkshire also organises caravan rallies with her family, after enjoying the holidays in her childhood. "Our parents did it for us and now it's time to pay them back for many happy memories of time spent together – and create new ones for our children," she says.
Alan Wakeman from Maidenhead agrees that volunteering is a way to give back to the next generation. "I've been involved with motorsports since 1980 and competed at World Rally Championship level, supported by Boundless and Frizzell. It's now my time to come back and start contributing. I'm focused on bringing on the next generation who will enjoy these events. When we come together we can do a lot more.
"Running events is very much in my blood, and it keeps your brain active," he continues. He's got something there – a recent study suggests that volunteering for just one hour per week can reduce the risk of dementia in later life.
Alan Wakeman has competed at World Rally Championship level and now wants to introduce younger people to motorsport.
Volunteering is also a way to share the things you enjoy. Liz Clift has been volunteering at Lights Theatre, Andover, since it opened 11 years ago, working in the box office as well as ushering and cloakroom duties for performances. "My husband Roger and I are music and theatre lovers so we both enjoy volunteering here." Liz also supports Roger when he volunteers for the Armed Forces SSAFA charity. "It's important to raise awareness, so I chat to people at events like the British Superbike Championship at the Thruxton circuit," she explains.
Not interested in motorbikes, or theatre, or camping and caravanning? No problem. Volunteering is about doing more of what does matter to you. So whether you're more into cycling, reading, travel or just coffee and cake (and who isn't?), Boundless will give you a helping hand, support and funding opportunities.
You'll find there's nothing better than sharing the things you enjoy with others who feel the same. And like Liz, you might just get the volunteering bug: on top of her other volunteering commitments, she's recently become Secretary of the Boundless Social Breaks & Holidays group. "It's lovely to meet other members," she smiles, "and there's always a very friendly atmosphere." National Volunteers Week 2018 runs from 1-7 June: find out more at the Volunteers Week website.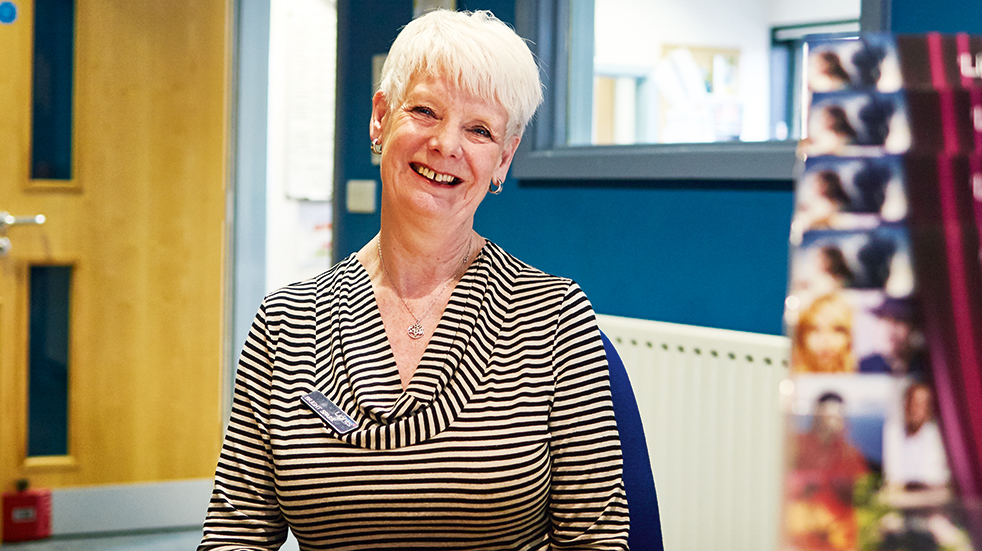 Liz Clift has been working in the Box Office of the Lights Theatre in Andover since it opened 11 years ago.
How to volunteer with Boundless
Organise an event
Whether it's a cycle trip, a European break, afternoon tea or a Sunday stroll, get in touch and let us know what inspires you and we'll support you along the way with any help you require. We offer funding for events and training where needed. Contact us at volunteer@boundless.co.uk
Join our volunteer list
Want to know when we need help? We'll keep you updated on our upcoming events and how you can volunteer at them. We've got some fantastic opportunities coming up, including our summer concerts! Sign up or find out more on our Volunteering page.