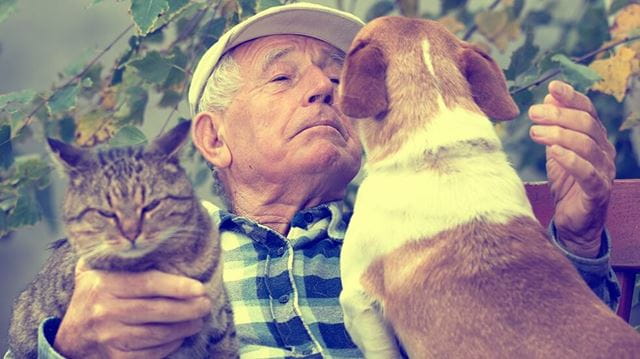 If you're thinking of making a change in 2017, why not do something amazing and volunteer for a cause that matters to you?
As well as being good for others, volunteering is also good for you. Research has shown that volunteering can improve your health a number of ways including a higher sense of well-being, stronger immune system and speedier recovery from surgery.
There are millions of volunteer opportunities available across the whole country – here are some of our favourites
---
1. Work with animals
How? Volunteer for Guide Dogs for the Blind (guidedogs.org.uk)
or the Cinnamon Trust (

cinnamon.org.uk)

Puppy walkers play a vital role in the early socialisation and education of Guide Dogs for the Blind, who begin their early training at around six weeks. Volunteer puppy walkers need to give a fair amount of time, commitment and – importantly – a lot of love.

Dog walkers and pet fosterers are also needed for elderly people who want to keep their pets but may be housebound or need a spell in hospital, which is where charity the Cinnamon Trust steps in. Volunteers take pets into their own homes and supply love and care until owner and pet can be reunited.
---
2. Mentor a young person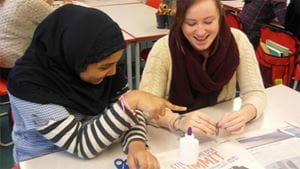 ReachOut is a mentoring charity working with children in disadvantaged communities in London and Manchester to raise aspirations and help them grow.
Volunteer mentors help youngsters with numeracy, literacy and communication skills while reinforcing core character values such as fairness, self-control, good judgment and staying power.
ReachOut and other organisations are always looking for mentors who can join in with a variety of activities to improve academic ability and promote leadership, trust and responsibility.
---
3. Try out as a ward assistant
How? Contact your local hospital or hospice, or register with one of the many volunteer portals online (see below)
Ward Assistants provide practical and emotional support for visitors to hospital wards, enhance the quality of service provided and assist the staff with the smooth running of the department. Tasks include talking to patients, making beds, helping at meal times and delivering notes.
---
4. Become an art ambassador
How? Volunteer at your local museum or favourite art gallery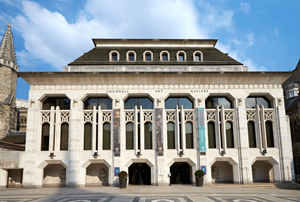 Whether you're looking for practical experience of museum work or just looking for something interesting to do in your spare time, it's worth contacting your local museum or art gallery to offer your services. Jobs can include invigilating and caring for exhibitions, offering visitors guided tours or assisting at special events.
---
5. Improve the quality of life for older people
How? Volunteer for GoodGym

goodgym.org
Or become a Befriender with Independent Age (independentage.org).
GoodGym was set up to combine keeping fit with doing good things for your local community, such as running about making social visits to isolated older people, or doing odd-jobs for people who struggle to do them alone – clearing gardens, changing lightbulbs and other physical tasks which older people might struggle with.
Independent Age, one of the charities supported by the Boundless Lottery, offers elderly people the chance to live independently in their own homes, supported by volunteers as well as other carers, and you can sign up to become a befriender either by visiting people in their homes or, if you have less time, with a weekly phonecall to say hello and brighten their day.
---
6. Become a Wildlife Monitor (or Tree Recorder)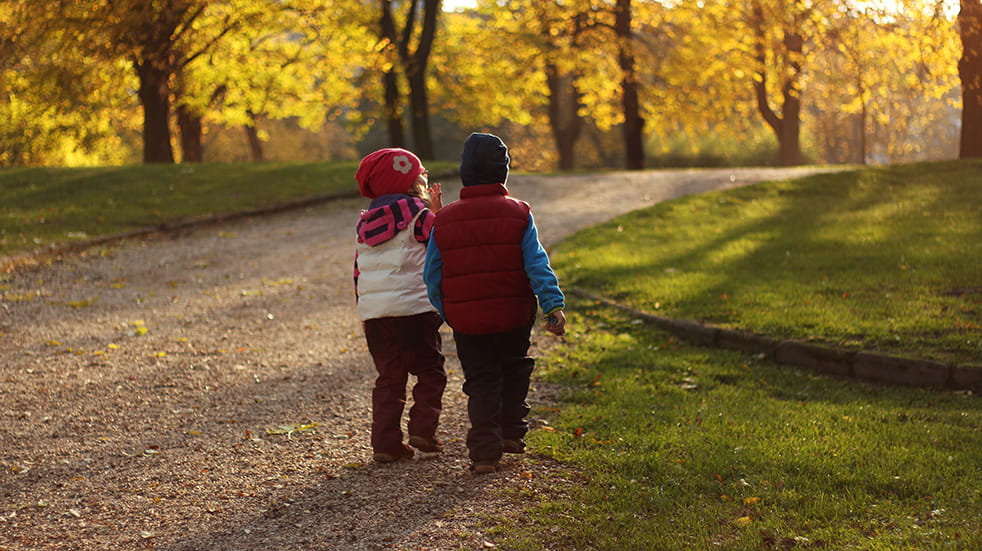 This charity has a wide variety of roles available for volunteers nationwide, including guided walk leaders, ancient tree recorders, visitor welcome assistants and wildlife monitors.
You could become a volunteer speaker, telling others about the benefits of the Woodland Trust – or other environmental organisations and charities – or campaign to save your local woodland from the comfort of your armchair. Or become a dormouse monitor, gathering information about these tiny creatures and checking burrows created for them are clean and stored with food... awww!
---
7. Try your hand at Visual Merchandising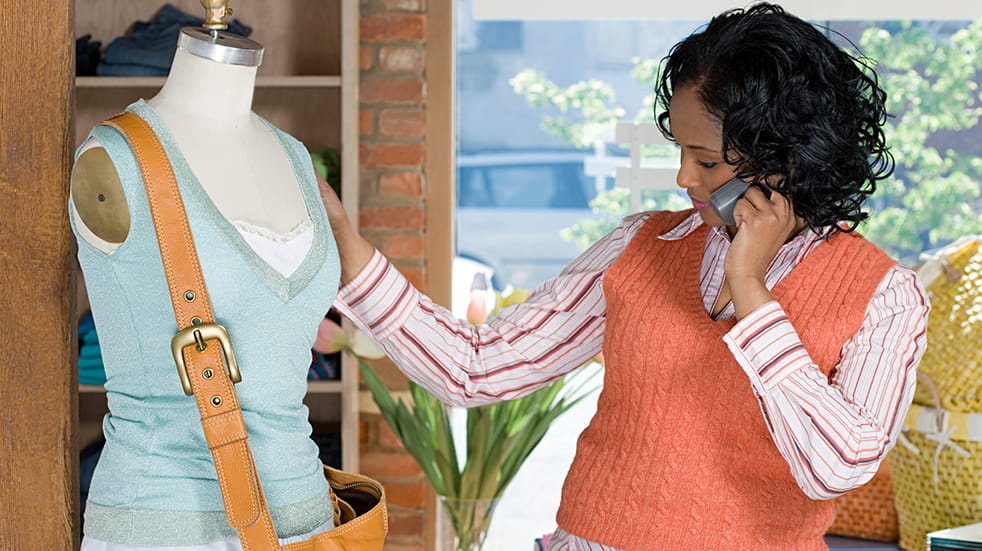 There are many roles in charity shops across the UK for people interested in working in retail, but if you think in colour, balance and form, you can put your eye for design to use by volunteering as a Visual Merchandiser for the Sue Ryder charity. It looks good on your CV too...
The role involves producing an inviting atmosphere to entice customers into the shop with window dressing, and making sure items are displayed at their best. Volunteers get the chance to show off their artistic talents, build up a portfolio, and get a taster of a career in retail design.
---
8. Become a riding school helper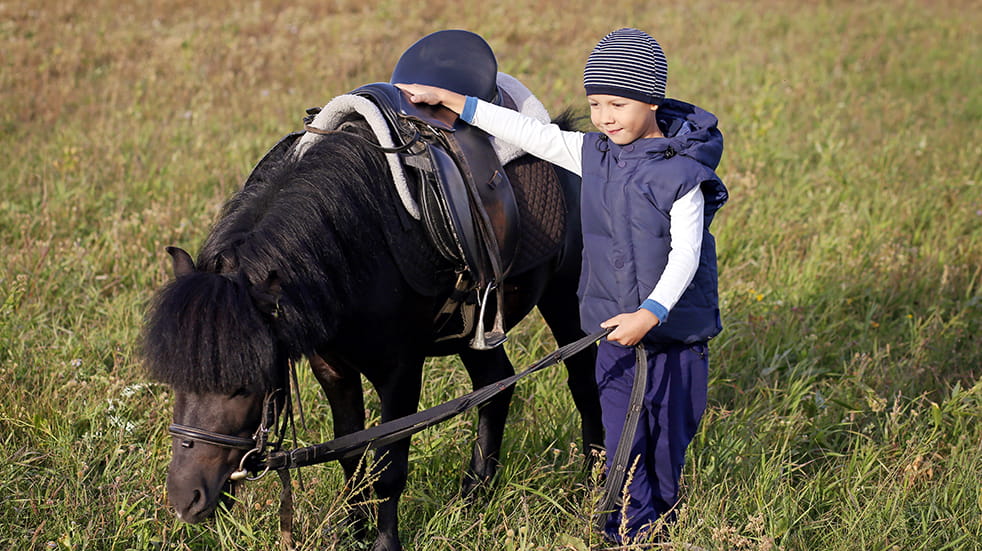 There are many roles without which most riding schools, groups or clubs, organisations and events would not be able to function.
Behind the scenes of most equestrian events are treasurers, committee members, researchers, general helpers, assistants, officials, event organisers and stewards.
So whether you're helping to lead horses in lessons, tacking up, mucking out or book keeping, your local equestrian centre will want to hear from you, and you don't necessarily need to have had experience with horses beforehand.
---
9. Work as a fundraiser and events assistant
How? Volunteer for an anti-bullying charity such as Bullies Out

bulliesout.com

or Ditch The Label

ditchthelabel.org
Anti-bullying charities benefit children and teenagers from widely diverse backgrounds across the UK. Activities include organising events with local venues and businesses, travelling the country to help run different awareness and fundraising events, becoming a mentor or media ambassador or offering digital support as part of the online community.
---
10. Become a volunteer chef
How? Volunteer for a non-profit organization such as the Brighton & Hove Food Partnership

http://bhfood.org.uk/volunteer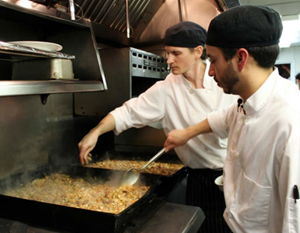 Fancy cooking up a storm at your local community café or homeless shelter? There are always vacancies for people with the ability to cook and serve food for others… and you'll get a free meal and plenty of new friends while you're at it.
---
11. Volunteer from your armchair
Smart phones and tablets have seen the rise of the armchair volunteer – from tutoring on Skype to answering advice lines and even offering messages of encouragement to others by SMS. To browse volunteer opportunities nationwide check out these useful links: