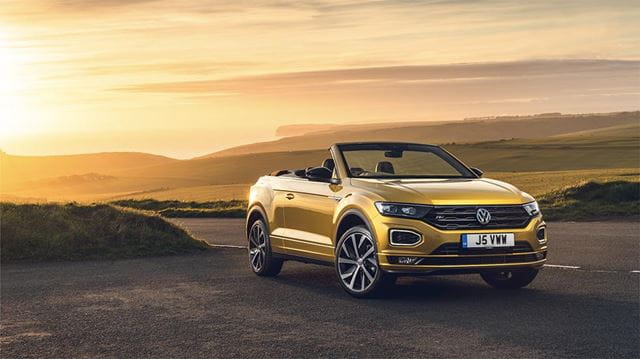 Crossovers are so popular, they're turning into a bit of a cliché – and a thirsty one at that, says Boundless member Martin Brown. He wants to know if there are any interesting options, or alternatives
Martin makes a good point. Many people first fell for 4x4s in the 1990s, loving these vehicles' high seating position and rugged image, even if they had no need for the towing and off-road ability.
But they suffered poor fuel consumption and uncouth driving manners – so then we got mixed-gene 'crossovers' like the Toyota RAV4: essentially cars, but still tallish, roomy, easy to get in and out of, and garnished with the image of lifestyle freedom. Now they're everywhere and in every size, from the Fiat Panda Cross to the Rolls-Royce Cullinan.
Most of these don't have four-wheel-drive and are in fact fairly car-like, but there are still issues. While they might feel agile or ride comfortably, few do both of these things well – and their fuel economy is dented by the high bodywork. But here are some that might fit the bill, plus two non-crossover options.
• Read our pick of the 50 best UK drives
---
1. Hybrid: Ford Kuga
From £24,615 (hybrid £29,345)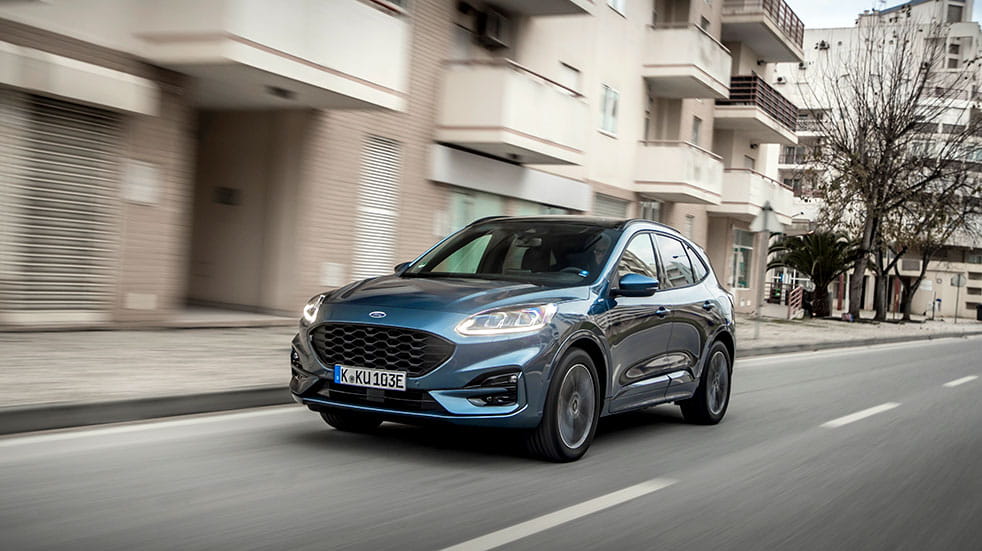 You might not even recognise this as a Kuga – the former angular styling has given way to soft curves in the new version. Although closely related to the Focus, it's roomier because you sit high, with acres of rear leg space and a handy boot. The dash, infotainment and controls are like a Focus's, so easy to use even if the materials and craftsmanship don't feel like £36,000. Still, there's lots of active safety assistance.
To address the economy issue, this version is a plug-in hybrid. Charge its battery overnight and it'll give at least 30 miles of smooth electric-only driving. When that's depleted, the petrol engine is economical (50-odd mpg) and quiet in normal driving, though it groans noisily in flat-out acceleration. Steering is accurate and its motorway manners are refined.
The spec: ST-Line X PHEV
Price: £36,485
Engine: 2488cc 4cyl petrol plus electric motor, FWD, CVT auto
Power: 225hp
0–62mph: 9.2 seconds
Top speed: 124mph
Fuel economy*: 202mpg
CO₂*: 32g/km
---
2. Hybrid: Volvo XC40 PHEV
From £40,905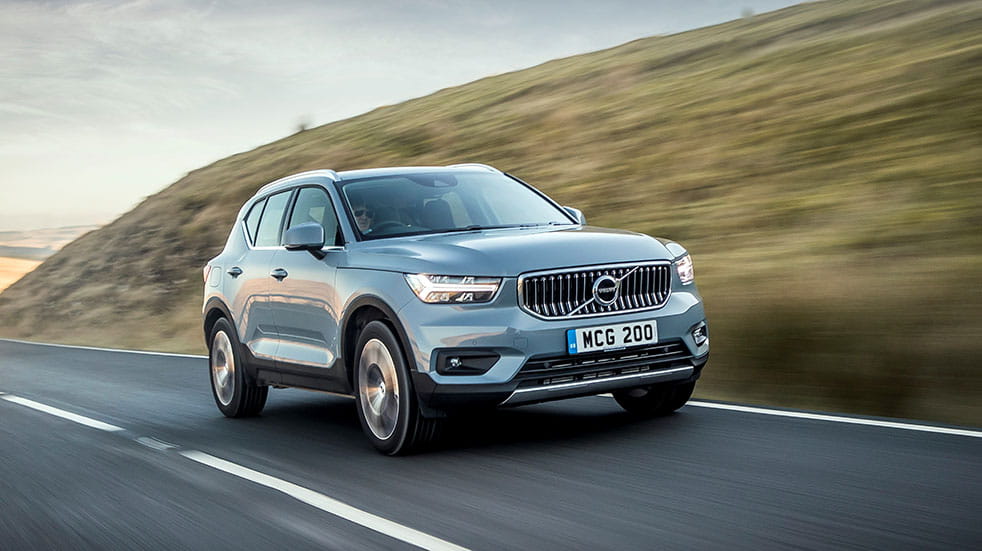 The Volvo is a similar-sized crossover to the Ford Kuga, though with a little less cabin space. But it rides more comfortably and its cabin furniture is more attractively designed and better finished.
This, too, is a PHEV (a full-electric XC40 is expected early next year). The storage battery is smaller than the Ford's, so the electric range hardly exceeds 25 miles. The electric part of the drive is an add-on, as opposed to the Ford's integrated epicyclic system, and so once the engine starts the fuel economy isn't, in my hands, as good as the Kuga's. Still, for regular commuting under battery energy the XC40 is a lovely thing to drive – and to persuade you to plug it in, Volvo is currently (pun intended) offering to reimburse your first year's electricity.
• Our motoring expert Dan Read answers your automotive questions
The spec: Recharge Plug-in Hybrid T5 Inscription Pro
Price: £42,305
Engine: 1477cc 3cyl petrol plus electric motor, FWD, seven-speed auto
Power & torque: 180+82hp, 265+160Nm
0–62mph: 7.3 seconds
Top speed: 112mph
Fuel economy*: 117.7-134.5mpg
CO₂*: 51g/km
---
3. Hybrid: Honda Jazz
From £18,985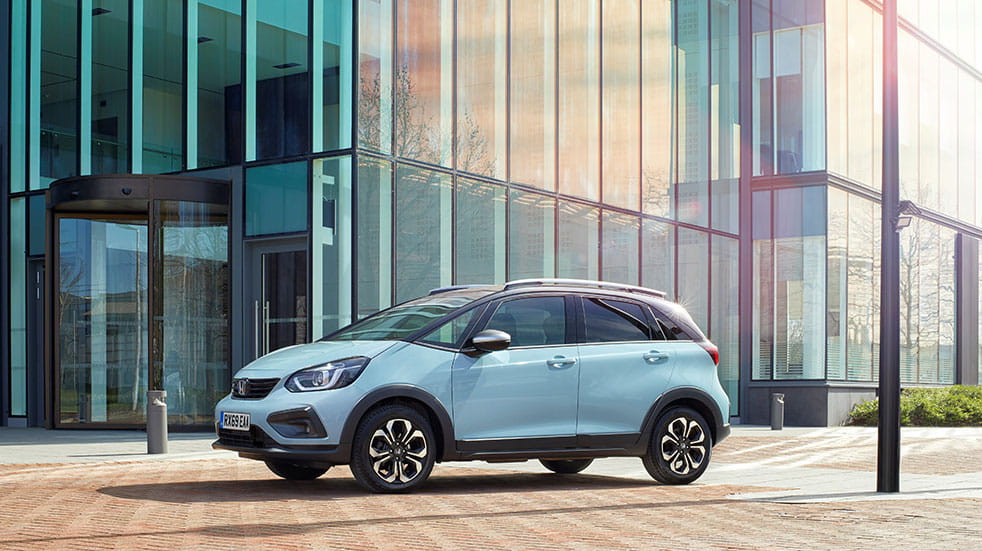 You know the Jazz: small but very roomy, admirably economical and reliable, driven by the sensible. This all-new version retains those qualities. It's more economical than ever, actually, thanks to a standard-fit new hybrid system.
It's not a plug-in, but novel all the same: most of the time, the engine doesn't drive the wheels at all, but drives a generator that charges the battery. That powers a motor driving the wheels. It means the engine is mostly running at its most efficient speed or is shut down. This version is the Crosstar trim, an attempt to fizz up the image. It has more ground clearance, protective plastic, roof-rails and water-resistant seats. It's useful for urban kerbs and shopping-trolley impacts, too. Yes, it's unexciting to drive, but it's good to be in and serves as a super-handy companion.
The spec: Crosstar EX
Price: £23,580
Engine: 1498cc 4cyl petrol plus electric motor, FWD, electric auto
Power & torque: 109hp, 253Nm
0–62mph: 9.9 seconds
Top speed: 107mph
Fuel economy*: 58.9mpg
CO₂*: 110g/km
---
4. Convertible: VW T-Roc Cabriolet
From £27,410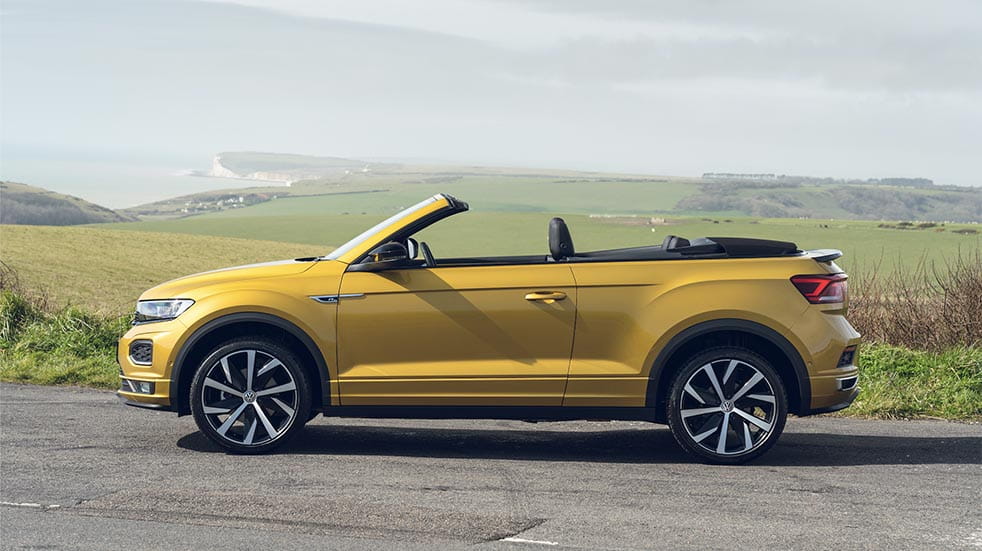 The T-Roc is VW's successful Golf-sized crossover, but most of its usual practical benefits have been excised in the Cabriolet. The folding roof steals space from the back seats and boot. It has just two doors. Roof-up visibility isn't great. It's a heavy car for its size, so the engine has to work hard and you can feel the body shuddering over bumps.
Instead, this is a frivolous image car, fun if you don't delve too deep. Roof down, it's nicely breezy, and the cabin is cheerfully finished and has lots of tech. Roof up, it's very weatherproof, although there's tyre noise at speed.
A proper roadster such as the Mazda MX-5 is vastly more fun to drive, but maybe you can't do without the T-Roc's rear seat, which can carry two young kids or more baggage.
• Carry out some essential car maintenance with our handy tips
The spec: R-Line 1.5 DSG
Price: from £34,365
Engine: 1498cc 4cyl petrol, FWD, seven-speed DSG auto
Power & torque: 150hp, 250Nm
0–62mph: 9.6 seconds
Top speed: 127mph
Fuel economy*: 40.5mpg
CO₂: 159g/km*
---
5. Estate: Mercedes-Benz CLA Shooting Brake
From £32,325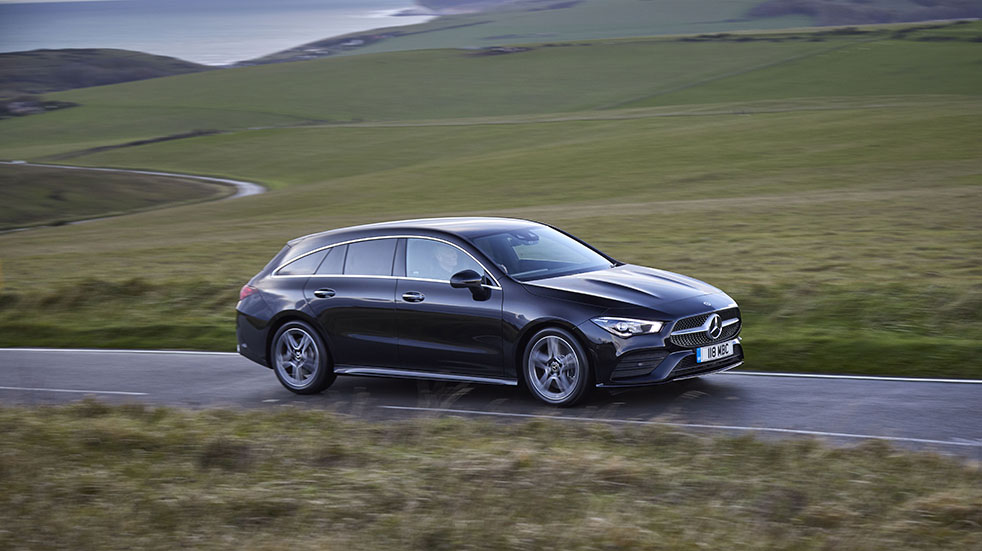 If you're bored with regular estates and crossovers but need a versatile carrier, try this. The CLA is based on Mercedes' smallish hatchback, but has been given a curvier outline and a longer tail. The boot's overall volume is useful, even if its oblique tailgate is smallish so it can't ingest a wardrobe. Even the back seats are roomier than the sweeping roof implies.
From the driving seat, it's a high-quality car with a glossy digital dash and fine materials. That's backed up by a supple-enough suspension, good long-distance cruising manners and a keen attitude to curving roads. The 180 and 220 petrol engines are a bit wheezy, but the 220d has plenty of power. Overall, a striking mix of distinctive style with practicality and driving manners.
The spec: 220d AMG-Line Premium
Price: £38,025
Engine: 1950cc 4cyl diesel, FWD, eight-speed auto
Power & torque: 190hp, 400Nm
0–62mph: 7.2 seconds
Top speed: 147mph
Fuel economy*: 55.4mpg
CO₂*: 135g/km
---
6. Hatchback alternative: Seat Leon
From £19,855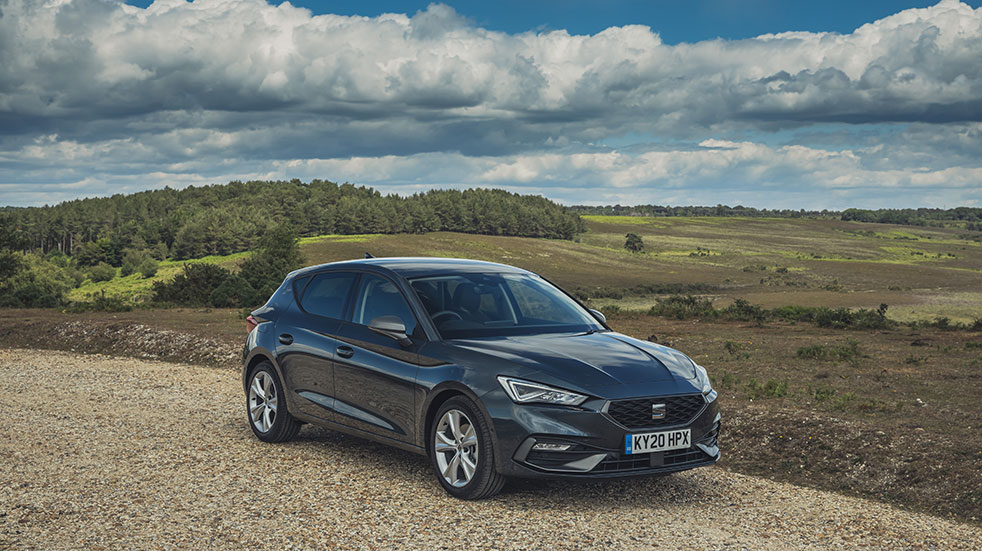 While the Mercedes offers an alternative, a hatchback is the default and this Seat is included here for good reason. It's fun to drive, comfortable and economical, at a price that undercuts the related VW Golf and makes crossovers look extravagant.
Perhaps this FR version's springs are over-tense for potholed roads (the SE is more supple), and I'm no fan of the way all buttons have been excised in favour of the touchscreen. Otherwise it's all gravy: performance is perky, the steering is direct and intuitive, the sense of sitting low to the road is beguiling. The cabin has good space, and the furniture is designed with flair.
People tend to assume that a hatch is a company car you're given, whereas a crossover is a car you've chosen. Well, if I were given a Leon I'd be chuffed.
The spec: FR 1.5 TSi Evo
Price: £23,515
Engine: 1498cc 4cyl petrol, FWD, six-speed manual
Power & torque: 130hp, 200Nm
0–62mph: 9.4 seconds
Top speed: 132mph
Fuel economy*: 51.4–46.3mpg
CO₂*: 130g/km
* Measurememts are WLTP unless otherwise noted. For further details, click here.
Do more with Boundless – get money off when you buy a new car with Griffin
Don't forget – if you're looking for a brand-new car, Griffin offers a range of discounts for Boundless members. Click here to find out more.