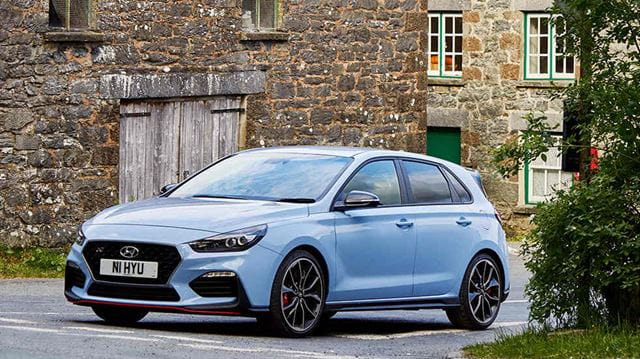 Our motoring editor takes the Hyundai i30N for a test drive around the fun roads of Snowdonia to rate it against its competitors.
Hyundai's i30N is the company's first-ever stab at a hot hatch. And in the hot hatch tradition, it's all about practical performance: five doors, room for four, sensibly priced, and usable every day in every way, from tip runs to track days. Think of it as a Korean version of a Golf GTI and you won't be far wrong. Except it's more than that, because despite never having made a car like this before, Hyundai hasn't just copied and pasted the competition. It's created a new champion.
While some hot hatches are caught in an expensive arms race for supercar-style power, four-wheel-drive grip and double-clutch gearboxes, the i30N stays closer to the original philosophy with relatively restrained styling, front-wheel-drive and a manual 'box (pleasingly, it also has a proper handbrake rather than an electric one). There are two versions: the regular i30N, which has 250hp and costs £25,000, and the N Performance, which has 275hp and costs £28,000, or around £350 per month on PCP. We borrowed the latter for a trip around Snowdonia.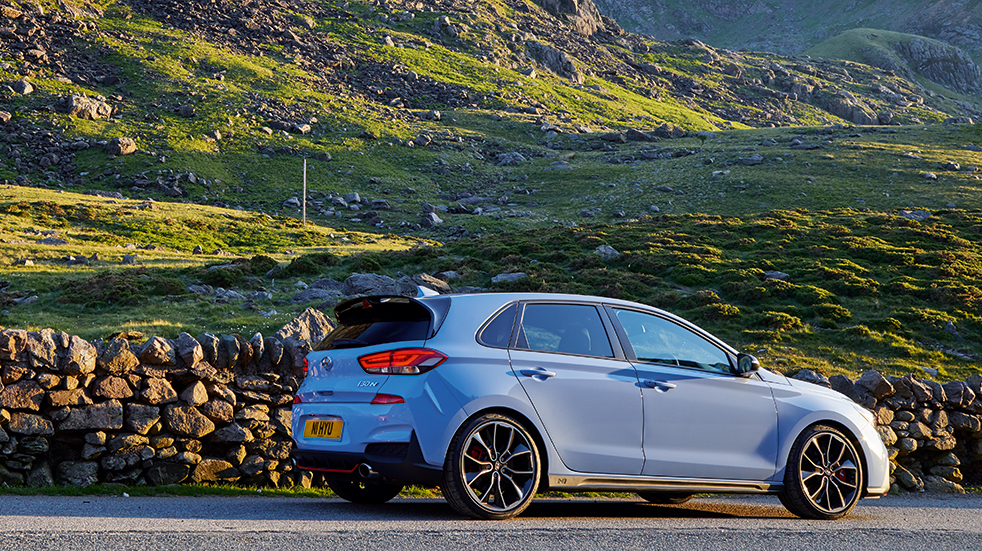 ---
---
Testing the i30N on the road
Snowdonia… what a place for the i30N to stretch its legs. Its 2.0-litre turbocharged engine takes deep breaths of upland air then fires it from the exhaust with a crackly flourish. The front tyres lock on to the road and no matter how hard you accelerate, even on the way out of a tight corner, they never fluster. For this we can thank some complicated electronic voodoo between the front wheels, but frankly who cares how it works when it's this much fun?
What's lovely about a car like this is that, unlike lavishly powerful supercars, you don't need superpowers to really enjoy it. If you make a little mistake, it won't spin into a mountain. The brakes and steering tell you exactly what's going on, and it automatically revs the engine when you change down a gear. Or if you like you can turn down the exhaust noise or soften the suspension by pressing a button on the steering wheel. And while this sort of technology isn't unique, the i30N does a genuinely great job of it.
The home of the Wales Rally GB
In October, the Llechwedd Quarry will also host a special stage of Wales Rally GB, where gravel-spitting WRC cars will blast around the top loop of the quarry, circling spectators positioned on the summit. Among the teams is Hyundai, runners-up in last year's championship with Belgian driver Thierry Neuville. We weren't allowed to suss out the course, which was probably for the best, so we set off again in the i30N.
The 'N', by the way, stands for Nürburgring, the fearsome German circuit where Hyundai's engineers spent most of their time honing the thing. Nothing unusual in that – almost every fast car is developed there in one way or another. But while most come away feeling too stiff for real roads, the i30N has escaped that fate. On a Great British B road it feels very much at home, at least in the softest suspension mode.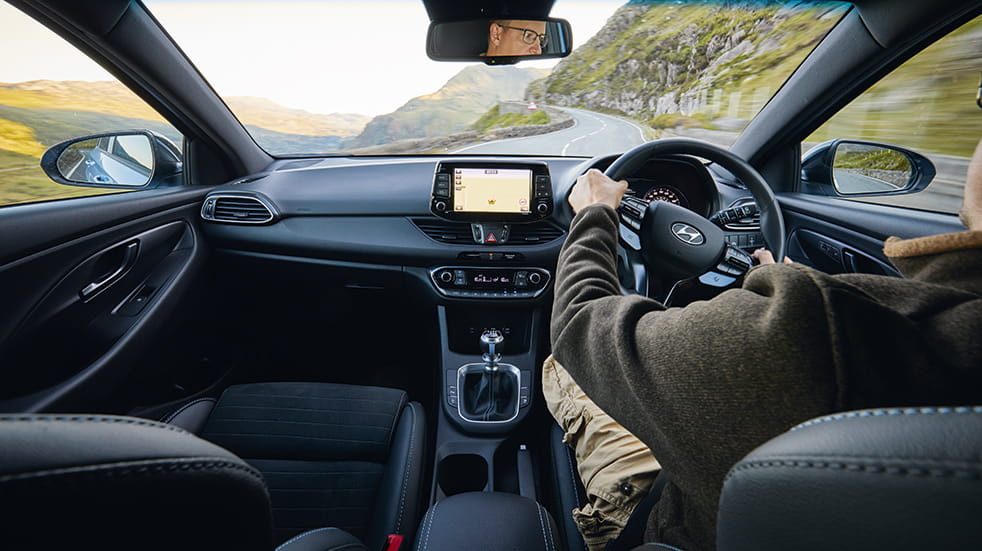 Hyundai i30N buyer's guide: Hyundai i30N (from £25,010)
SPEC: Hyundai i30N Performance
Engine: 1998cc, 4-cyl turbocharged petrol
Transmission: 6-speed manual, FWD
Power & torque: 275PS, 378NM
Performance: 0-62mph in 6.1 secs, top speed 155mph
Economy: 39.8mpg, 163g/km
Weight: 1429kg
Price: £28,010
Styling
The i30N is based on a regular i30 hatch, which looks more upmarket than ever. Most of the N's go-faster changes are subtle and happen below the number plates, with sportier grilles, side skirts, red stripes, twin exhausts and bigger wheels. There's also a low-key rear spoiler.
Interior
Being a hatchback, there's plenty of room for rear passengers, and in the boot. The cabin is smart enough with plenty of standard-fit equipment and supportive sports seats, though it's not the most imaginative or colourful space in which to spend time.
Performance
It's certainly quick, but never over the top. Most importantly, the power is usable and rarely wasted through wheelspin, thanks to an electronic limited slip differential. And the various driving modes effectively give you two cars in one: stiff, mean and loud for quick roads; soft, friendly and quiet for gentler driving.
Pricing
£25,000 buys you the 250PS version, while the 275PS N Performance – the one to go for – is just over £28,000, which includes pretty much all the equipment you'll need (you might want the Performance Blue paint at £585). A real bargain, plus a five-year warranty.
Buying used
It's only been on sale for a few months, but low-mileage cars are already turning up on sites like AutoTrader. Most are main-dealer ex-demo models with 2,000-3,000 miles under their belt, which you can pick up for between £24,000 and £25,000 for the N Performance. That's £3,000-£4,000 under list price – not insignificant – although you could probably get £2,000-£3,000 off a brand-new model with simple showroom negotiations.
It could be best to give it another six months or so until year-old cars hit the market. If you go for one of those, make sure it's had its first oil change, although like most cars its first service won't be due until 20,000 miles. If it's from a Hyundai main dealer, they're likely to offer official finance deals, even on used cars.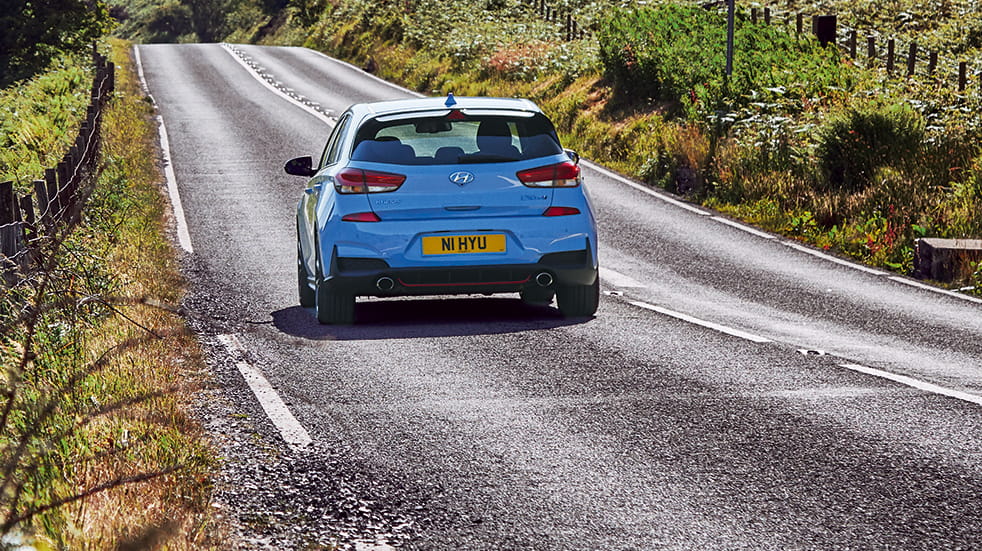 The alternatives…
Golf GTI Performance 5dr (from £30,585)
The trusty GTI is still the benchmark. The 245PS GTI Performance model is the one to have, though it's less powerful and pricier than the Hyundai, with the five-door costing over £30,000 before extras.
Peugeot 308 GTI (from £28,595)
Fast, fun and affordable, the 308 GTI revives the spirit of classic French hot hatches like the 205 GTI. With the same power as the quickest i30N, and only a few quid separating them, the Peugeot is probably its closest rival on paper.
Honda Civic Type R (from £31,525)
With almost 50 horsepower more than the i30N, the loutish-looking Civic is more of a hyper hatch than a hot hatch. It's a riot to drive, but probably best enjoyed on an empty road somewhere remote, where nobody can see you.
---
Save on a new car with Griffin and your Boundless membership. Visit Griffin to see the latest cars, special offers and discounts.