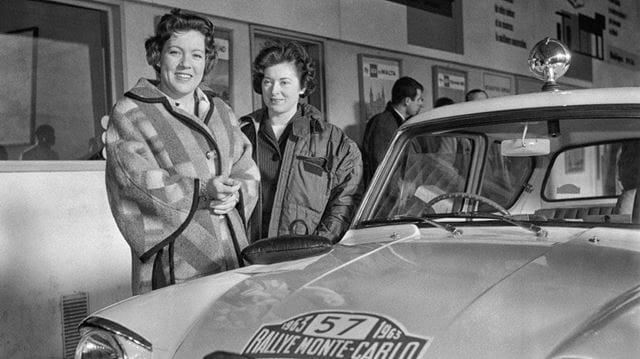 From the first woman to compete in Formula One to the first major rally champion, here's our pick of the most influential female racing drivers.
1900s: Dorothy Levitt and Elsie Gleed
Nominated by member Brian Gleed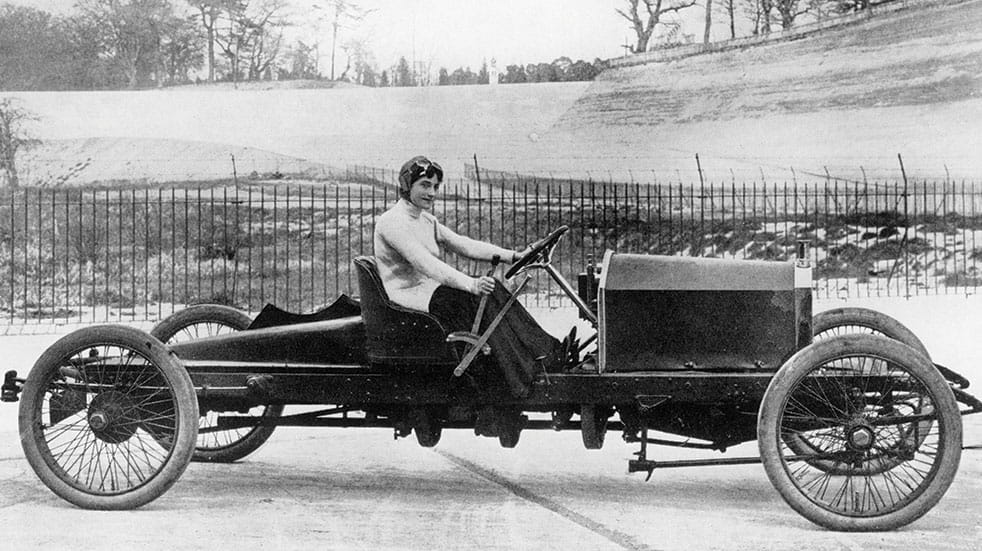 Ever since men began racing motor cars over a hundred years ago women have wanted to do the same, but they had to fight prejudice and bias in a sport dominated by men. When in 1907 the first purpose-built motor racing track in the world was opened in Britain at Brooklands women were banned from racing there. It was nearly 20 years before they were allowed to race against men.
One of the earliest pioneers was Dorothy Levitt (above) who won her class in 1903 at the Southport Speed Trials. She went on to become the first woman to become a successful works team driver and find international recognition.
1930 saw the marriage of Tommy Wisdom to Elsie Gleed and the start of one of the most successful and lasting husband-and-wife partnerships in motor racing. Elsie, known as Bill, competed at Brooklands, Le Mans, Mille Miglia and many other events. After the Second World War, she competed in the Alpine Rally and Monte Carlo Rally. Her daughter Anne Wisdom was Pat Moss's co driver in the event mentioned below. For further reading I recommend the book Fast Women by John Bullock.
---
See more driving content for road trips, racing events and more:
Relive Brooklands' first AutoSolo event
Discover the former Targa Florio race route in Sicily
Read our reviews of the best electric motorbikes and scooters
---
1950s: British rally pioneer Pat Moss
Pat Moss is one of the few female motor racing pioneers to emerge from Britain. As the sister of Stirling Moss, a 16-time Grand Prix winner, it's no wonder she caught the motorsport bug. A love of horses turned into an obsession with a horsepower of a different kind, and she went on to win four international rallies and secure seven podium finishes, piloting cars such as the mighty Minis, loud Lancias and fast Fords. In 1959, she won the Mini Miglia National driving a BMC Mini Cooper S and a year later, won the gruelling Liege-Rome-Liege, helping to change the perception of women in motorsport forever.
1950s: Formula One trailblazer Maria Teresa de Filippis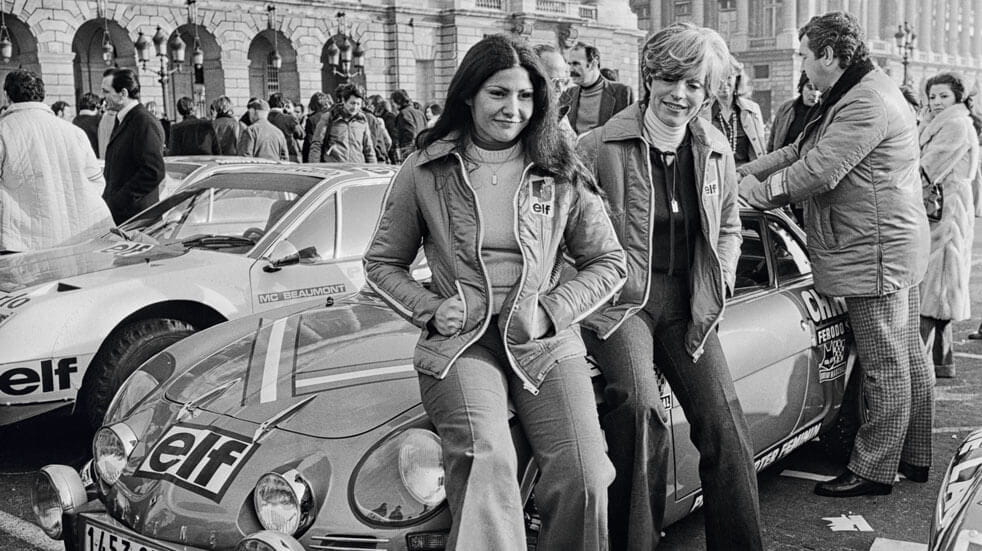 Known as the first woman to compete in Formula One, Maria competed in five Grands Prix, making her debut in the 1958 Belgian GP where she finished 10th. Being petite, her car was adapted with padding so that she could reach the pedals. Maria started her racing career at the age of 22 and was later signed by Maserati as a works driver, competing in hill climbs, sports-car championships and endurance racing.
At the 1958 French Grand Prix at Reims-Gueux, Maria was unable to compete, later claiming in her 2006 interview for the Observer Sport Monthly that the French race director told her: "The only helmet a woman should wear is the one at the hairdresser's". Soon after, devastated by the deaths of several friends during her time in the sport, she left the circuit and turned her back on motor racing for 20 years. She returned in 1979 when she joined the International Club of Former Formula One Grand Prix Drivers, going on to take the role of vice-president in 1997, and became a founder member of the Maserati Club in 2004.
1960s – 70s: Club chair Barbara Sabey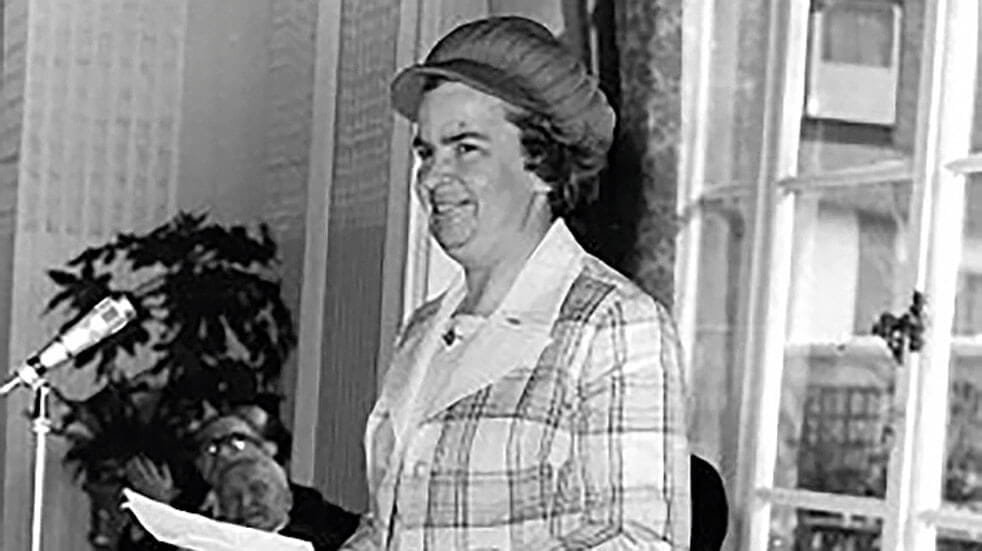 The first and only female chair of the Civil Service Motoring Association, Barbara's knowledge of tyre-road interaction led to a high-speed hobby of driving Mini Coopers on challenging rally events. Barbara competed in a number of rallies, including the RAC Rally of Great Britain in 1968, 1969, and 1970.
As well as being a whizz behind the wheel, she is greatly admired for her 60+ years in pioneering road-safety research and application for the Parliamentary Advisory Council for Transport Safety. Barbara's research into skidding began her career-long work at the Road Research Laboratory and the Transport and Road Research Laboratory – she became head of its accident investigation division. In short, she played a big part in making our roads safer.
1970s: Lella Lombardi
Nominated by members Don Wheeler and Mervyn Dunhill
Lella is the only female Formula One driver in history to have a top six finish in a World Championship race, which she did at the 1975 Spanish Grand Prix. Half points were awarded due to a shortened race distance, hence she received half a point instead of the usual one point for sixth place. The race was stopped after 29 of the scheduled 75 laps after the death of five spectators who were hit by the crashing Hill GH1 of Rolf Stommelen.
1980s: First rally champion Michèle Mouton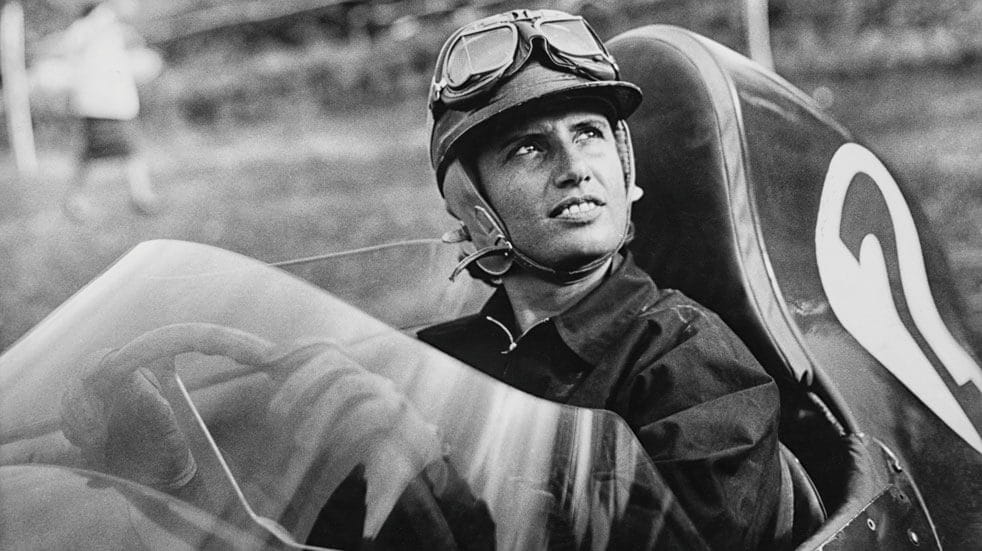 Regarded as one of the most successful female rally drivers in history, Michèle remains the last woman to compete in top-level rallying. A young ballerina with a passion for skiing and academia, an encounter with speed soon focused Michèle's mind on rallying. Starting her career as a co-driver, it didn't take her long to move into the driver's seat, competing in an Alpine-Renault A110 at a national level.
Going on to win the two-litre prototype class in the 24 Hours of Le Mans in 1975 and the 1978 Tour de France Automobile, Michèle was signed by Audi Sport in 1981 to partner with Hannu Mikkola. She achieved four victories and finished runner-up in the 1982 Drivers' World Championship. In 1986, she moved to Peugeot and won the German Rally Championship, making her the first female driver to win a major rally championship.
1980s: Formula One winner Desiré Wilson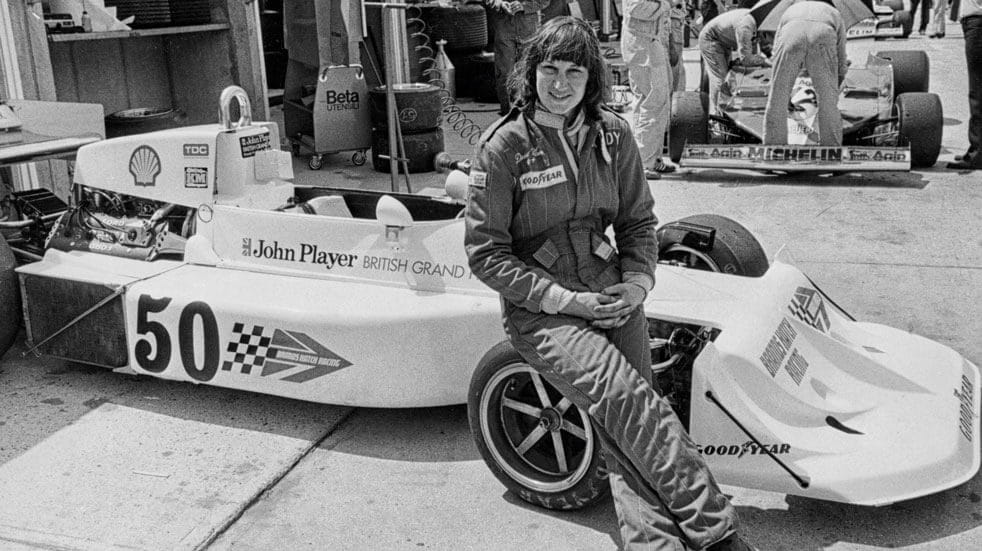 One of only five women to compete in Formula One, Desiré also became the only woman to win a Formula One race of any kind, driving her four-year-old Wolf WR4 to victory in the British Aurora F1 Championship. But her climb to victory was far from straightforward.
The South African's dream to build a career in F1 was hindered by politics and the hostility of her male rivals, with a sponsorship deal to race in her home country turning sour. Seeking new opportunities, she and her husband left for Britain, finding work at Brands Hatch and a chance to participate in F1 racing. Desiré's achievements helped to change the perception of those who had believed that women had no place in motorsport.
1990s – 2000s: F1 principal player Claire Williams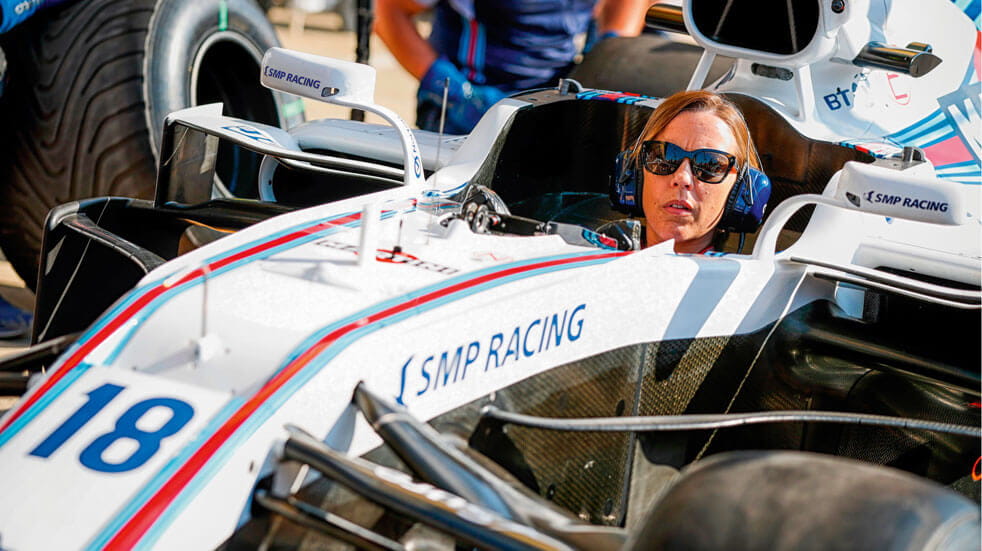 Being a game-changing woman in motorsport doesn't necessarily mean you have to be a star behind the wheel. Claire is the daughter of Frank Williams, the founder and team principal of Williams F1. Her first steps into the world of motorsport were in 1999, following her graduation, when she became a press officer for Silverstone Circuit. Three years later, she joined her father's team as a communications officer, working her way up the ladder to director of the department by 2011.
It was in March 2012, when her father Frank stepped down from the Williams board, that she followed in his footsteps, becoming the family representative. Since 2013, Claire has been the deputy team principal of the Williams F1 racing team, and was awarded an OBE in 2016 for services to Formula One. She's said that she's never considered the 'female element' of her job, or found it more of a challenge because of her sex, but has been vocal about gender equality.
1990s – 2000s: World record holder Maria Costello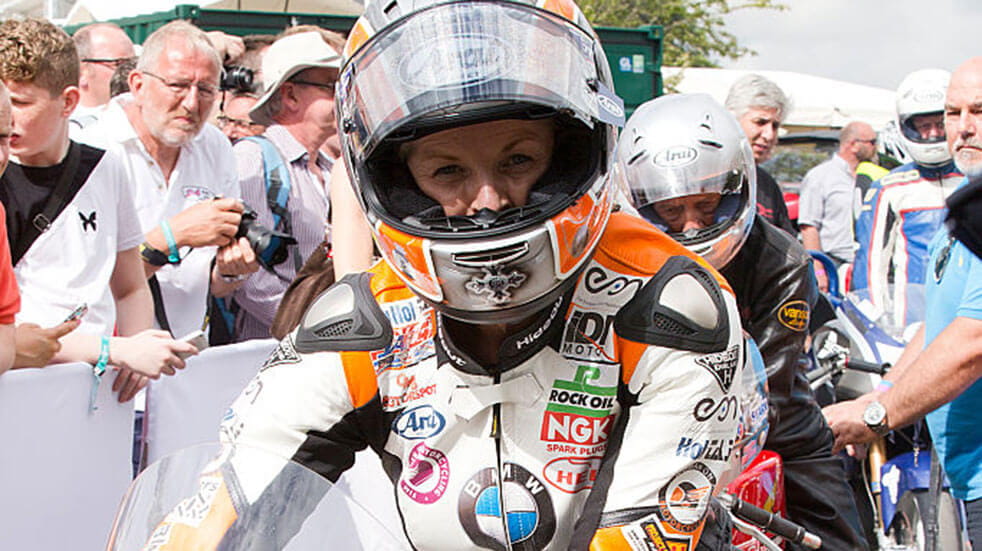 Maria is one of the world's fastest women on two wheels – and has a Guinness World Record and several podium finishes to show for it. Maria became the first woman to lap the legendary Isle of Man TT course at an average speed of 114.73mph in 2004, despite riding with a broken collarbone. She held the record for five years, until Jenny Tinmouth claimed the record in 2009 and again in 2010.
Maria was the first woman in the history of the Isle of Man motorcycle races to stand on the podium, taking third in the Ultra Lightweight category of the 2005 Manx Grand Prix. In 2016, she also became the first woman to score a podium at the Classic TT alongside 23-times TT winner, John McGuinness. Her achievements led to her being the first and only female motorcycle racer to be awarded an MBE in 2009 – and last year she became the first female president of the TT Riders Association.
2016 – now: The one to watch... Emily Mehmet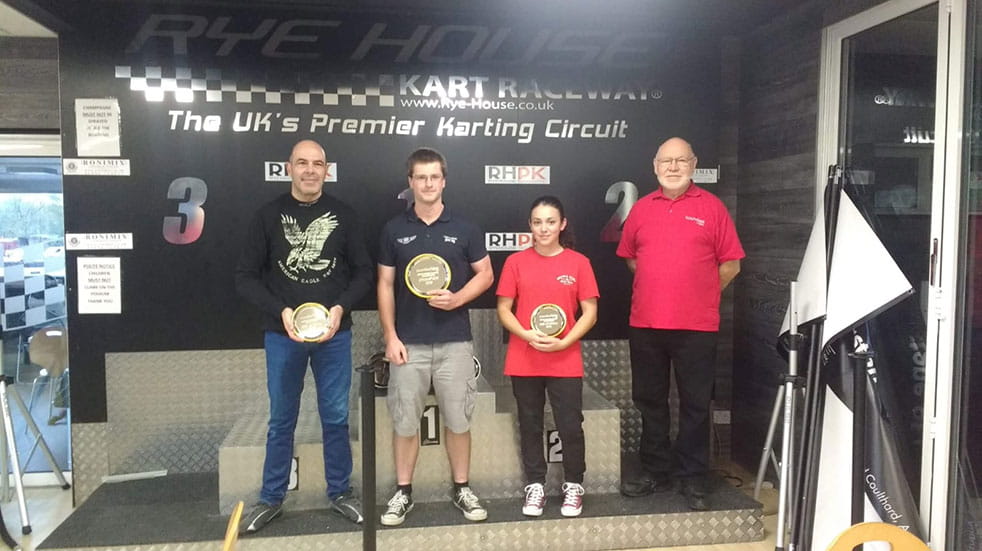 Entering and winning her first ever Junior Grand Prix kart race at the age of just 13, Emily consistently achieved podium finishes and lap records up to the age of 16, when the time came to move into a more senior series. Joining Boundless Karting at age 17, Emily was awarded 'Best Young Driver' at the end of the 2016 season. In 2018, having become familiar with the more advanced style of Boundless karting and her fellow competitors, Emily finished the season second overall and second in the Under-70kg division, having been on the podium countless times throughout the year.
Emily tells us that being in the minority hasn't been easy, with some feeling threatened by the idea of 'being beaten by a girl', but that perseverance eventually proves to them that 'you're there because you love the sport, and that's something everyone in the karting community understands'. Emily aspires to represent De Montfort University as part of their British Universities Karting Championship team this year.
Inspired? Save 20% on a racing experience*
Virgin Experience Days has a wide range of driving experiences to choose from – and you'll enjoy a discount, too.
Photos © Getty