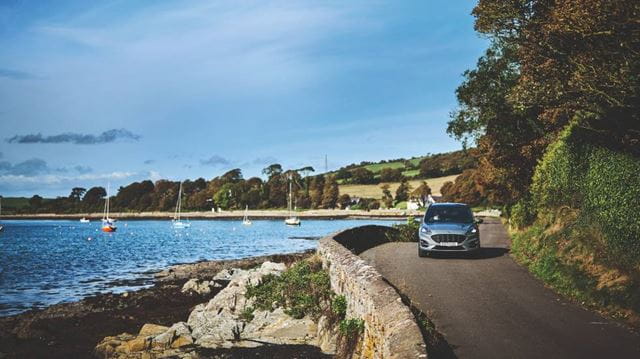 Imagine you're trapped in a tent at -40°C in the midst of a blizzard in Antarctica, with all supplies and every hope of rescue gone. You can write one last letter for your offspring, leaving guidance on how to live their life. What would you say? Would you urge them to work hard? Tell them to be kind to others? In 1912, caught in this situation on the Ross Ice Shelf, Captain Scott asked that his son be taught to value nature. And, thanks to his perspicacity, I'm enjoying a stroll in the achingly beautiful setting of Castle Espie WWT centre, on the edge of Strangford Lough in Northern Ireland – where I was born.
Castle Espie Centre Manager Paul Stewart relates the tale: "Captain Scott wrote a letter to his wife, which a rescue party found after his death. In it, he said: 'make the boy interested in natural history.' The boy, Peter, followed his father's wishes. In 1946, he established the Wildfowl & Wetlands Trust (WWT – a new Boundless partner) and later received a knighthood for his work for conservation."
I'd dearly love to spend more time here, but this is just the first of many stops on our Northern Ireland tour and we must away: the road is calling.
---
Retracing the great race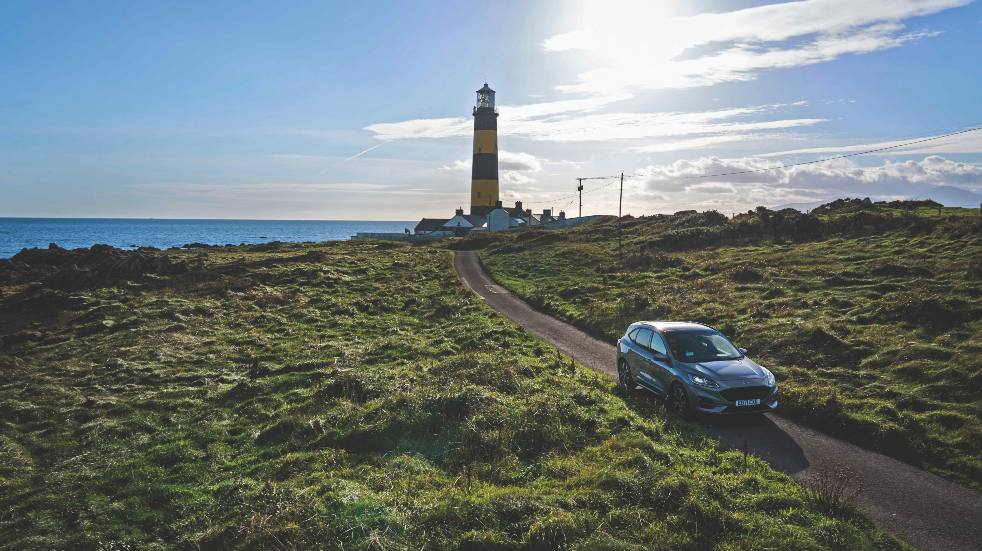 In the late 1920s and early '30s, the stretch of road on which I'm driving attracted up to 500,000 people to the great RAC Tourist Trophy race. The closed-road triangular Ards circuit ran clockwise from Dundonald to Newtownards and Comber.
For 35 thrilling laps and almost 500 miles, drivers diced between ditches thronged with spectators at speeds of more than 120mph. My late grandmother Ruby was one of those spectators, and I remember her telling me that the speed of the racing cars made her feel sick. Tragically, in 1936, during atrocious weather, a driver lost control of his car and killed eight spectators. A granite memorial stone in Conway Square in Newtownards pays tribute to those who lost their lives and lists the winners of the event.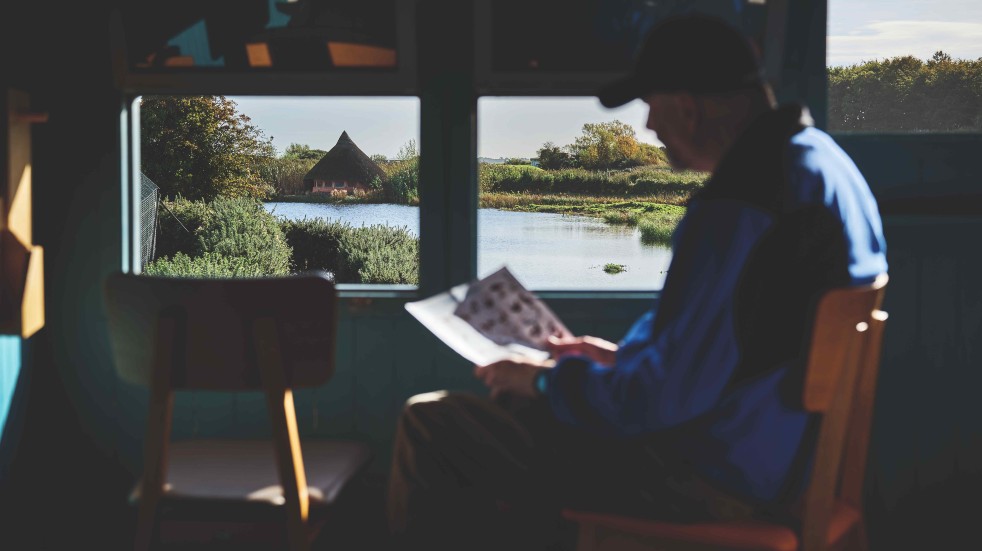 I think my grandmother would have been happy enough with the car I'm driving today. After all, a family-size Ford Kuga SUV has little in common with the pre-war Alfa Romeo, Bentley and Bugatti models that thundered around the TT course. Except... maybe it does, in a way. Just as those race cars represented the very height of automotive engineering for their day, so the Ford Kuga is equipped with the latest technology.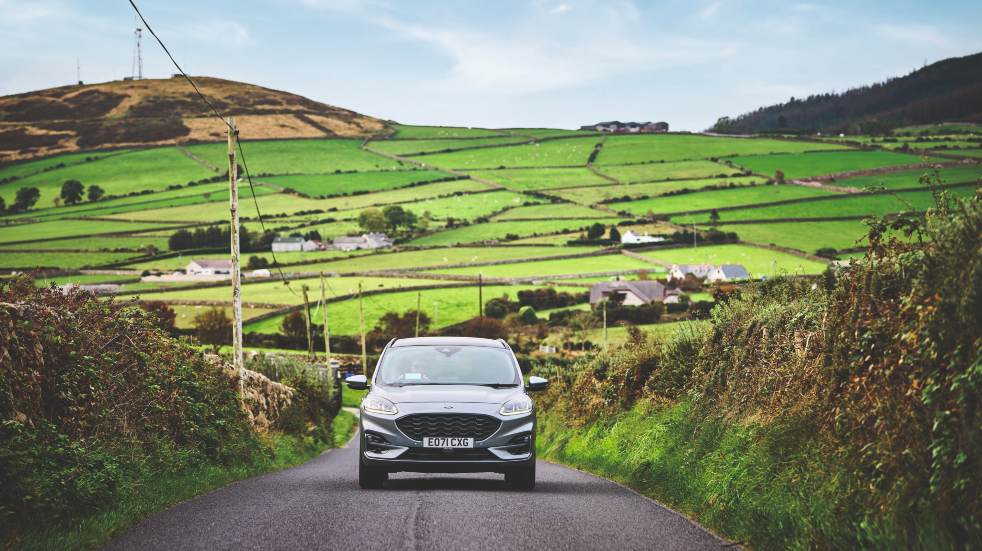 In high-spec ST-Line X Edition trim, the Kuga may look like it would be pretty handy on the racetrack, but it's designed to meet more urgent requirements of the age – greater efficiency and reduced emissions. We all know that with the 2030 ban on the sales of new petrol- and diesel-engined cars looming, we'll have to switch to electric vehicles eventually. But for those not ready to make the leap just yet, hybrid technology – where a car is powered by both an internal combustion engine (diesel or petrol) and an electric motor – is arguably a step in the right direction.
Ford offers a PHEV (plug-in hybrid electric vehicle) version of the Kuga where, as the name suggests, you need to plug in the vehicle to charge the battery. But we've gone for an FHEV, or full hybrid electric vehicle model, which doesn't require plugging in. As most of our tour of Northern Ireland is through remote rural landscapes offering little opportunity to plug in, this made more sense.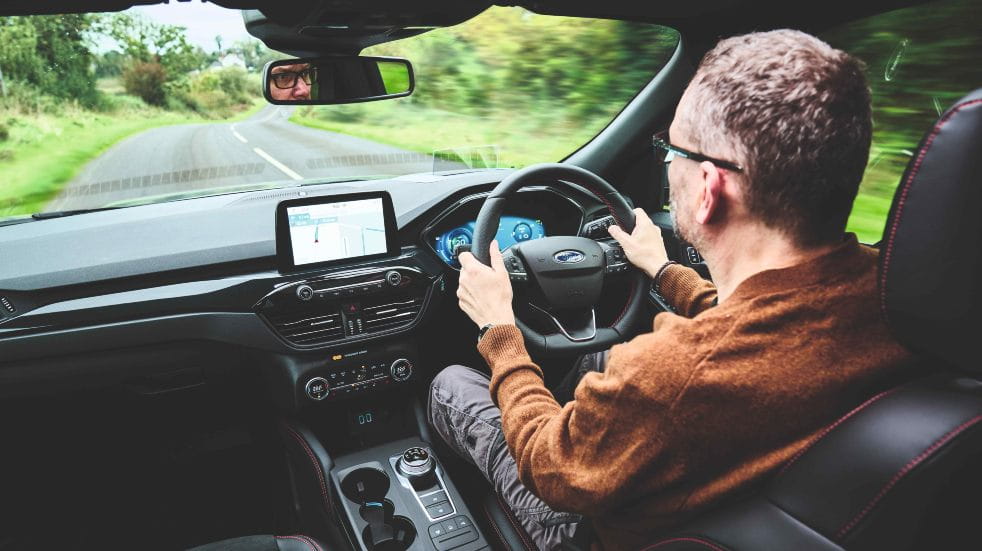 An FHEV has a smaller battery than a PHEV and provides less electric driving range. But the Kuga FHEV can still cover short distances at low speed in pure electric mode – at the start of my journey, I rolled up the ramp and onto the Stena Line ferry at Stranraer in Scotland in emission-free electric mode. Exactly how far you can travel in electric mode depends on various factors, such as how aggressively you drive and to what extent the battery is charged. To give you an idea, I travelled a total of 1,576 miles, and 224 of those were in pure electric mode. And, thanks to the ability of the electric motor to support the 2.5-litre engine, the Kuga returned 45.6mpg.
---
Northern Ireland route highlights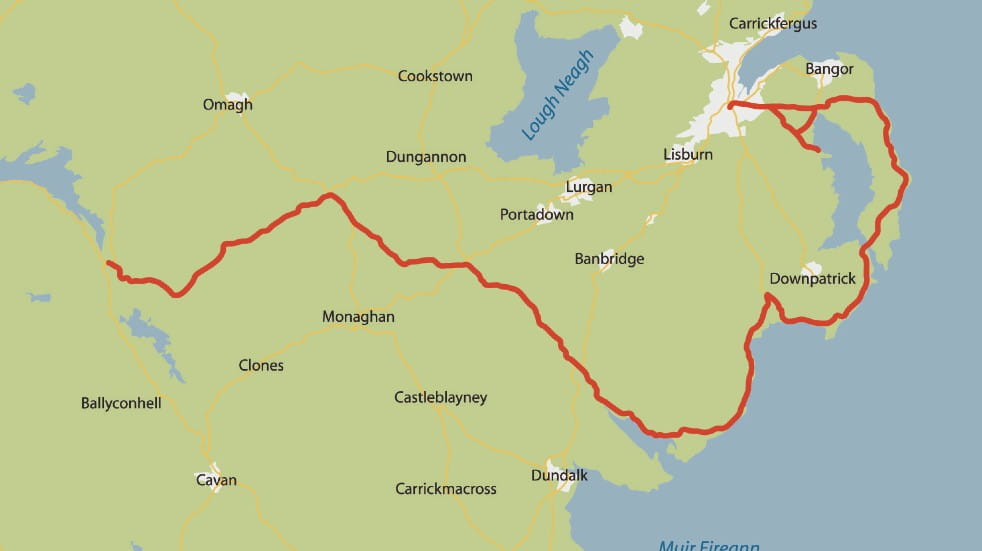 1. Castle Espie
The 60-acre WWT site on the shores of Strangford Lough provides magnificent views and walks. If you don't know your shelduck from your redshank, there's lots of signage to help you identify your feathered friends. And as WWT is a Boundless partner, you enjoy free admission, too.
2. Strangford
Stretch your legs around this pretty village and grab some lunch or afternoon tea. Visit the nearby National Trust Castle Ward property, the farmyard of which starred in HBO's Game of Thrones.
3. Newcastle
The Times named Newcastle in County Down as one of the best places to live in the UK. With its vast beach and the Mourne Mountains sweeping down to the sea, it's not difficult to see why. Golfers travel from all over the world to play on the town's Royal County Down course.
4. Armagh
Like Liverpool, the city of Armagh boasts two cathedrals – one Roman Catholic, the other Protestant, both dedicated to St Patrick. While you're here, take a leisurely stroll around the leafy Mall park and cast your eyes skywards at the Observatory and Planetarium.
5. Enniskillen
Although it's on an island in the river Erne, you can stroll around Enniskillen and visit its impressive castle without getting your feet wet – but exploring Lower and Upper Lough Erne, either side of the town, is best done by boat.
---
Hidden gems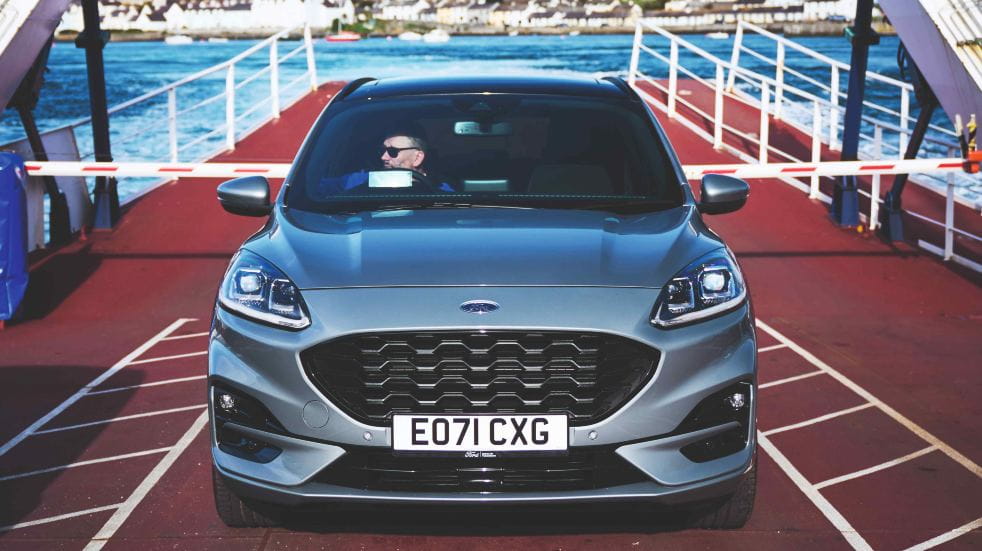 Having made my way down the east side of the Ards Peninsula and then cut inland to Portaferry, the Kuga gets a rest as we take the 15-minute ferry to the pretty village of Strangford. I've now had enough time behind the wheel to note that I'm enjoying the Kuga's head-up display, which is part of an optional £550 Technology Pack. The system projects information such as speed and navigation instructions directly into my line of sight, so I don't need to take my eyes off the road. I could use the satnav to guide us to our overnight stop. But it would take us on the fastest, most direct route – and that's inland, away from the coast. Instead, photographer Joby puts his map-reading skills to good use, and we explore deserted coves and harbours hidden down half-remembered lanes.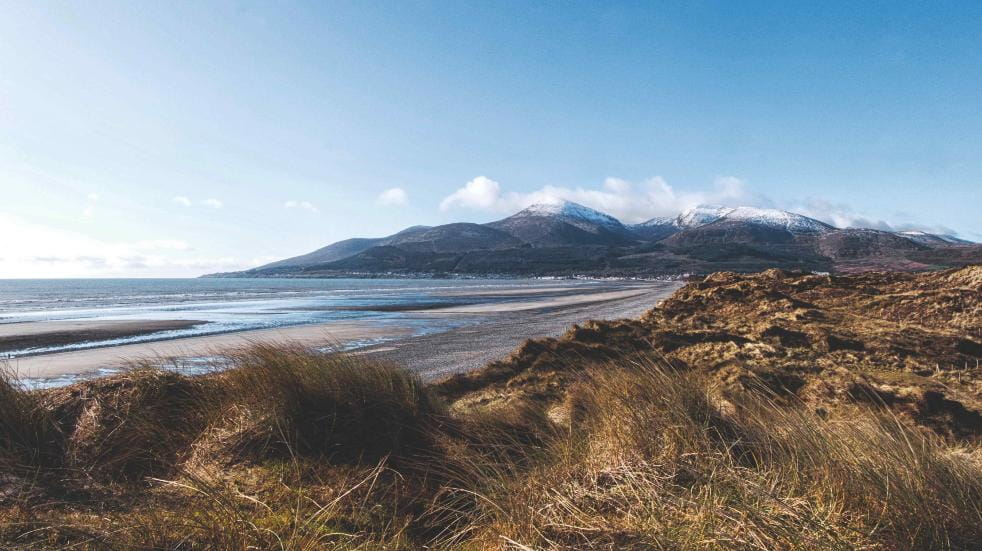 The Kuga makes an excellent mobile viewing platform, thanks to its slightly raised height, comfortable seats and panoramic sunroof. Even so, it's nice to get some fresh air as we take a stroll on the long beach at Newcastle, where, as the famous song by Percy French puts it, the 'Mountains of Mourne sweep down to the sea'.
---
Into the high country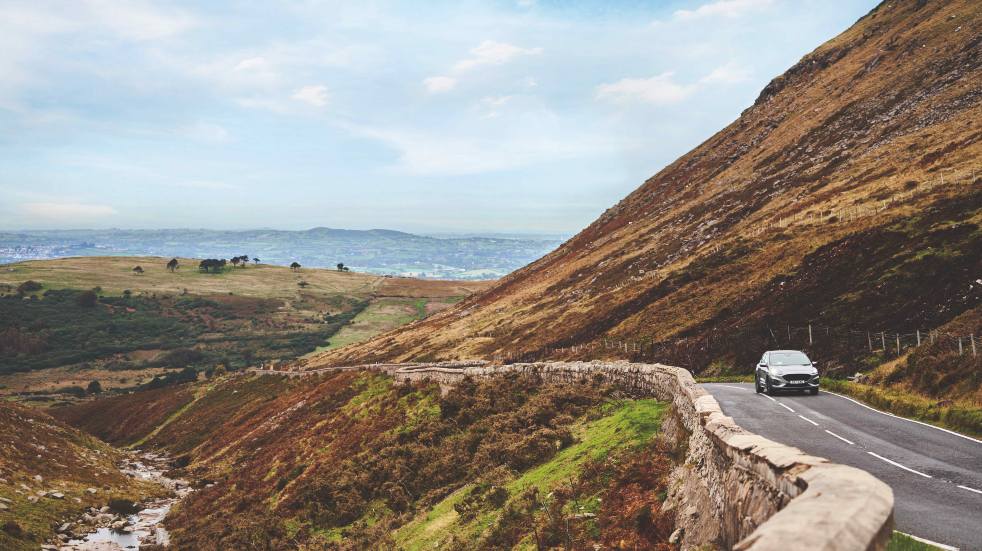 The next morning, I glance up at those mountains wistfully – I would love to pull on my boots and head off on foot. Memories resurface of climbing over the Hare's Gap on Christmas Eve with my dad and then heading home for mince pies by the fire. But still, there's much fun to be had driving the Kuga up the Spelga Pass, where the local Rathfriland Motor Club used to host a closed-road hill climb.
It's a challenging bit of road, with hairpins to catch the unwary. With its agile handling, the Kuga acquits itself much better than any SUV designed to cope with family life has a right to. The only downside is the engine can sound a little noisy when pushed hard. And while the fully automatic CVT (Continuously Variable Transmission) is quickacting, there are no steering wheel paddles to shift gear and help slow the car down.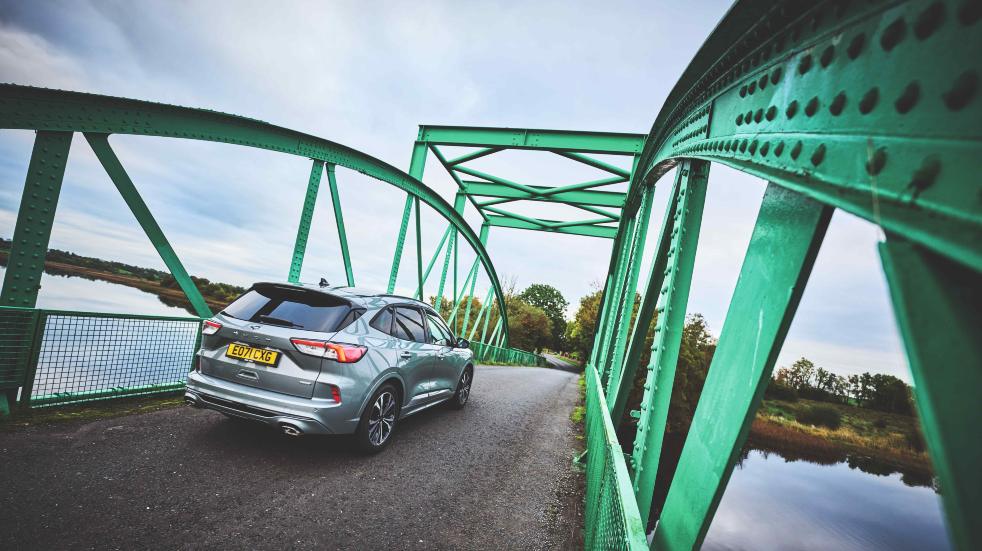 With the Kuga, you turn a rotary control to select Park, Reverse, Neutral or Drive. During coasting and braking, the car recuperates energy and uses it to recharge the battery. Pressing the 'L' button on top of the gear selector rotary control significantly increases the amount of energy recuperation the car generates when you lift off the throttle. It's a handy feature to use when you're driving down steep hills or slowly around town. But on faster roads, the deceleration is too abrupt, and you make much more efficient and relaxing progress with the L button unpressed. This allows the car to coast smoothly and freely when you ease off the throttle.
The twists and turns of the Mourne Mountains fall behind us and we drive for several hours, passing through Armagh, before Enniskillen Castle hoves into view. The following day, while further exploring the surrounding countryside, I'm reminded of one of my first geography lessons. Most of Enniskillen town sits on an island on the River Erne. Lower Lough Erne lies north of the town, while the smaller Upper Lough Erne sits to the south. When you're seven years old and looking at a map on a wall, the fact that the lower lough is actually north of the town, and the upper lough south of it, can be befuddling.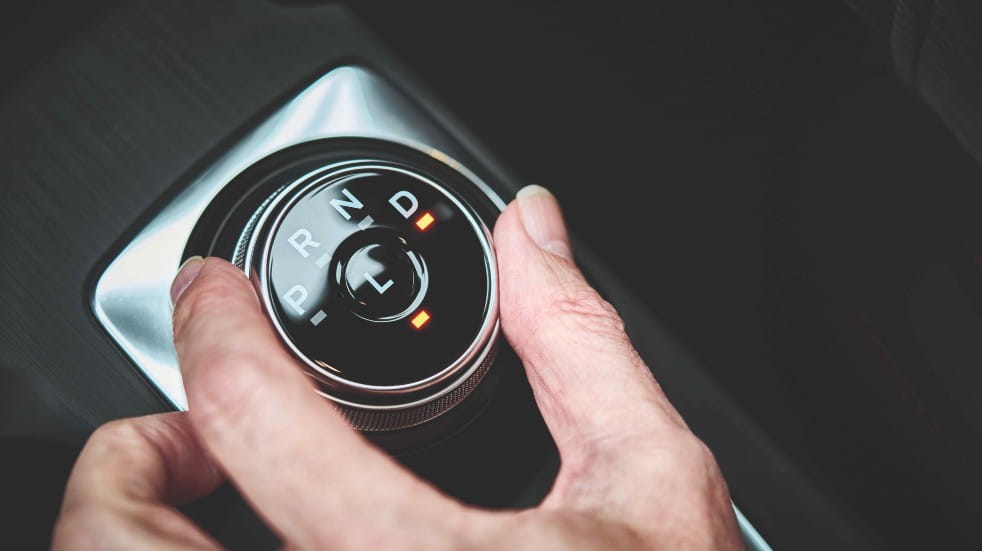 I've now lived longer in England than I have in Ireland and soon it will be time for the long trip back home to Oxford – but that will be no hardship in the Kuga. Before I go, I take one last stroll along the River Erne. As with the visit to Castle Espie and the Mourne Mountains, it feels calming to be beside something so significant and enduring. It puts everything in perspective somehow. More than a century after he bravely faced his demise, Captain Scott's entreaty to be interested in nature still resonates for us all.
---
Arrival and where to stay
Getting there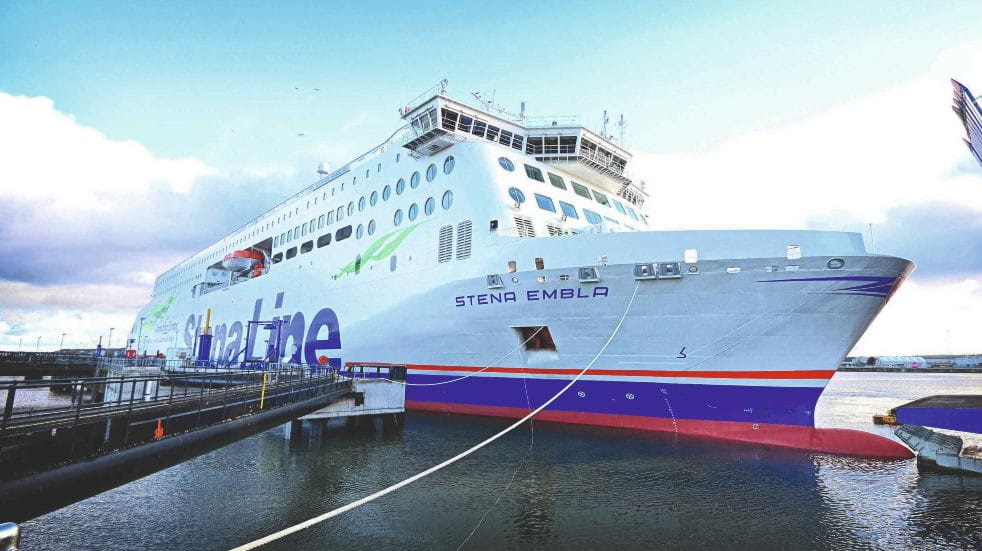 We sailed to Belfast from Cairnryan (near Stranraer, Scotland) with Stena Line. Stena Line offers six sailings a day and the relaxed crossing takes a mere two hours and 15 minutes. The company operates the two biggest ferries ever to sail between Scotland and Northern Ireland – it also runs ferries from Liverpool to Belfast, Holyhead to Dublin, and Fishguard to Rosslare. stenaline.co.uk
Slieve Donard Resort and Spa
A night in Newcastle's elegant Slieve Donard is a very special treat. Pack your swim kit and enjoy the spa facilities, dine in the adjacent Percy French restaurant, breakfast early and head out to the golf course or the Mourne Mountains. B&B from £70 per person sharing. slievedonardhotel.com
The Haven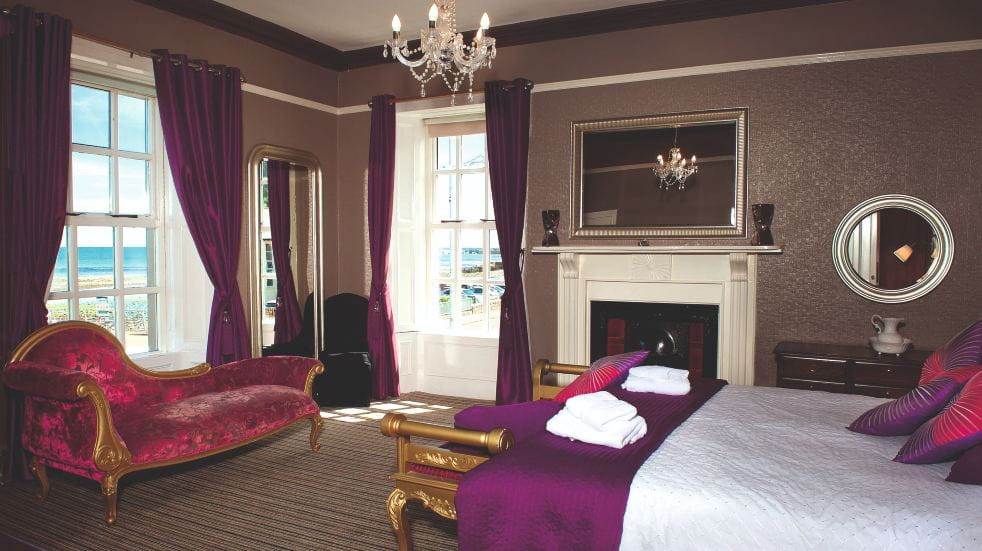 A beautifully appointed Georgian guest house on Newcastle's central promenade. It doesn't serve food, but there are cafés and restaurants close by. Double rooms from £83/ night. havennewcastle.com
The Charlemont Arms Hotel
Located in the very heart of Armagh city, the Charlemont Arms has been in business in one form or another since the 1760s. Offering two restaurants, The Dining Room and The Bistro, it caters for all tastes traditional and modern. Double/twin rooms cost from £44.50pp/night. charlemontarmshotel.com
The Enniskillen Hotel
Offering comfortable and affordable modern rooms, the Enniskillen Hotel has the friendliest bar staff you are ever likely to encounter. Facilities include the Wildes Lounge (named after Oscar, of course) and a whiskeytasting room. B&B rates start at £90/night. enniskillenhotel.com
---
Ford Kuga
From £26,795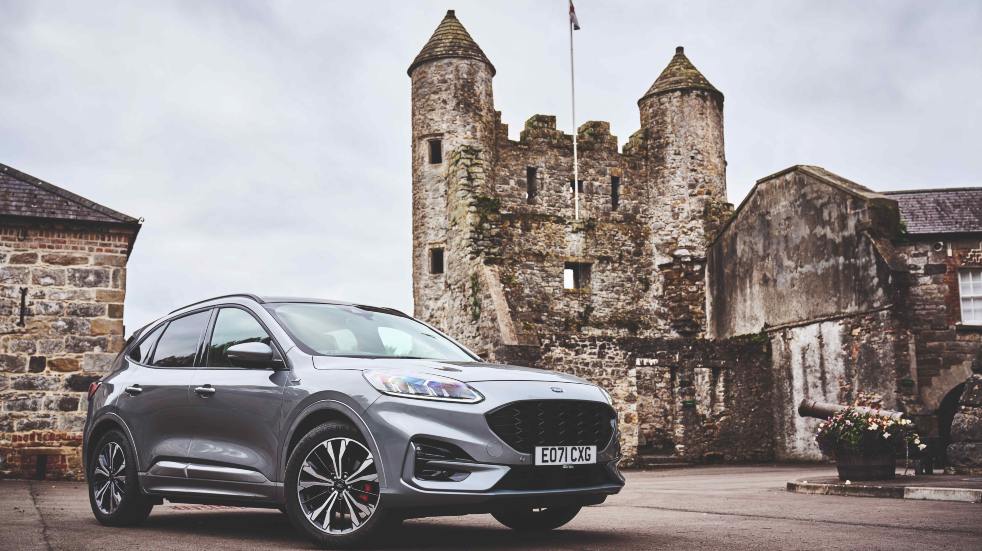 Spec (as tested)
Model 2.5I FHEV ST-Line X Edition
Engine 2488cc, 4cyl, petrol, CVT automatic, FWD
Maximum power & torque 190hp, 230Nm
0–62mph 9.1 seconds
Top speed 122mph
Fuel economy 48.7mpg
CO₂ emissions 133g/km
Weight 1,701kg
Price £36,245 (with technology pack and solar silver paint)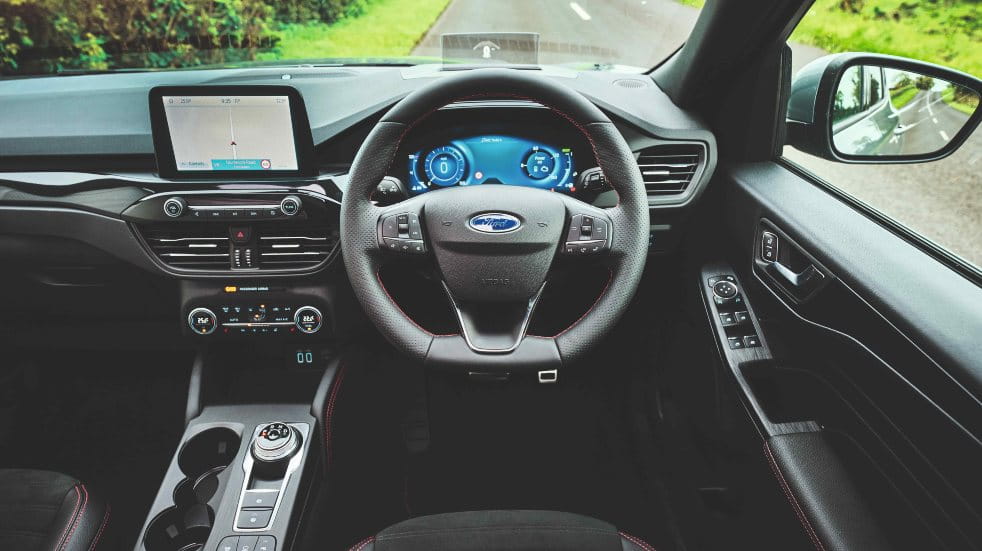 Styling
Even in standard trim, the Ford Kuga looks like it's ready for Brands Hatch or Silverstone rather than a trip to the shops. With features such as a large rear spoiler and red brake calipers, the model we tested looks even more sporting. Inside The Kuga's cabin combines style, a premium quality feel and impressive practicality. An adult condemned to the middle of the rear seats for a long journey might feel the strain, but otherwise there's plenty of space for a family of five. Cabin stowage is well thought out and the boot offers plenty of space.
Safety
A full five-star Euro NCAP safety rating provides peace of mind, as does the pre-collision assist with autonomous emergency braking system. The optional head-up display is worth considering as it helps you keep your eyes on the road, not the screen.
Pricing
The entry-level Zetec model with a 1.5-litre petrol engine costs £26,795, and there's a 1.5-litre diesel priced from £27,255. Of the three hybrid models available, only one requires you to plug in to charge the battery.
Verdict
Ford's Kuga Full Hybrid (FHEV) provides all the practicality a family of five needs, while enabling you to reduce your carbon footprint, at least to some degree. Its greatest strength is that it can do all this without asking you to sacrifice driving pleasure, thanks to its agile handling. Comprehensively equipped and handsomely styled, the Kuga is economical to run and effortless to drive. The engine's noisy nature when worked hard is our only gripe.
---
Do more with Boundless
Enjoy free and unlimited access to WWT sites
Now that WWT has joined the ranks of Boundless partners, members get free admission to all 10 sites – including Castle Espie – for one adult, plus one adult guest and up to six children. Just show your membership card and photo ID on entry. boundless.co.uk/wwt
Save 10%* on Irish sea routes with Stena line
Travel with Stena Line and enjoy the best travel experience on the Irish Sea and North Sea. With five Irish Sea routes and prices from only £99 for a single car and driver, there's no easier or better way to get away. To claim your discount, visit boundless.co.uk/stenaline or call 0844 707 070 quoting 'Boundless'.