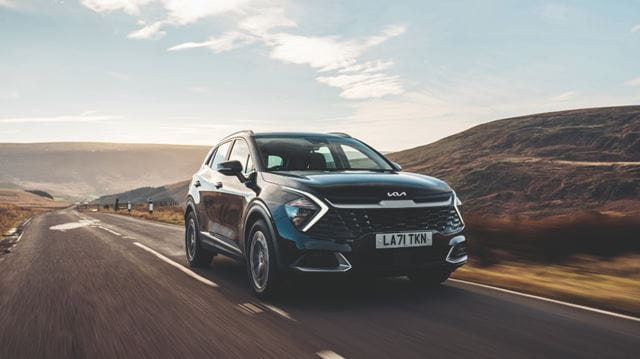 This month's Essential Six has an accessibility focus. There are some cars here that are available at good prices on the Motability scheme, and others that people with mobility issues might find easy to get into and drive.
People who receive the mobility allowance are as interested as anyone else in electric cars, but it turns out they're under-represented among EV buyers. One obstacle for those with accessibility issues is rapid chargers. These have a heavy cable and plug that needs some force, in an exact direction, to be plugged in and unplugged. Also, they're often in inaccessible sites. Motability and chargerlocation company zap-map.com fed this back to last year's Competition and Markets Authority report, Building a Comprehensive and Competitive EV Charging Sector that Works for all Drivers – hopefully this will have an impact. Another encouraging sign is that the British Standards Institute is developing a charger accessibility standard.
---
1. Kia Sportage
From £26,745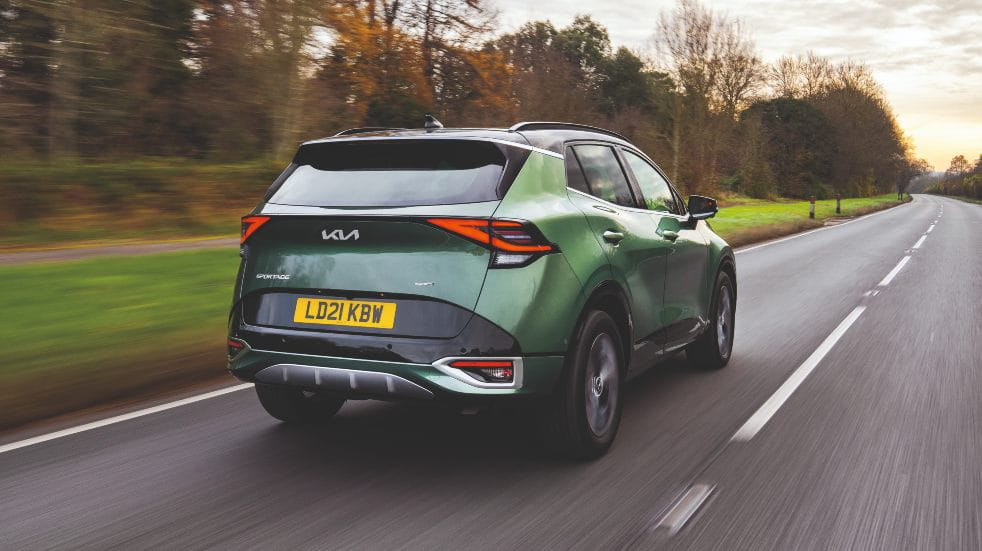 The outgoing Sportage sat comfortably among the bestselling cars in Britain, even if I didn't think it was all that great. The new one is much better. There's a huge choice of engines, including hybrid and plug-in hybrid, and optional four-wheel drive.
I tried the basic petrol manual, but it's a bit noisy – the hybrid is more refined and economical. Suspension is a little firm travelling alone, but that means with a full crew aboard it would become smoother without sick-making floatiness.
Styling of the sides and tail is crisp and distinctive, even if the front face overdoes it. Inside, there's family space and a versatile boot. Flatscreens carry the info and many controls, but Kia has also kept a lot of physical buttons so it's easy to perform frequent tasks.
Spec T-GDI '3' 1.6 Manual ISG
Engine 1598cc 4cyl petrol turbo, FWD, 6-speed manual
Power & torque 148hp, 250Nm
0–60mph 9.9 seconds
Top speed 113mph
Fuel economy 41.5mpg
CO₂ 154g/km
Price £30,945
---
2. Honda Jazz
From £19,910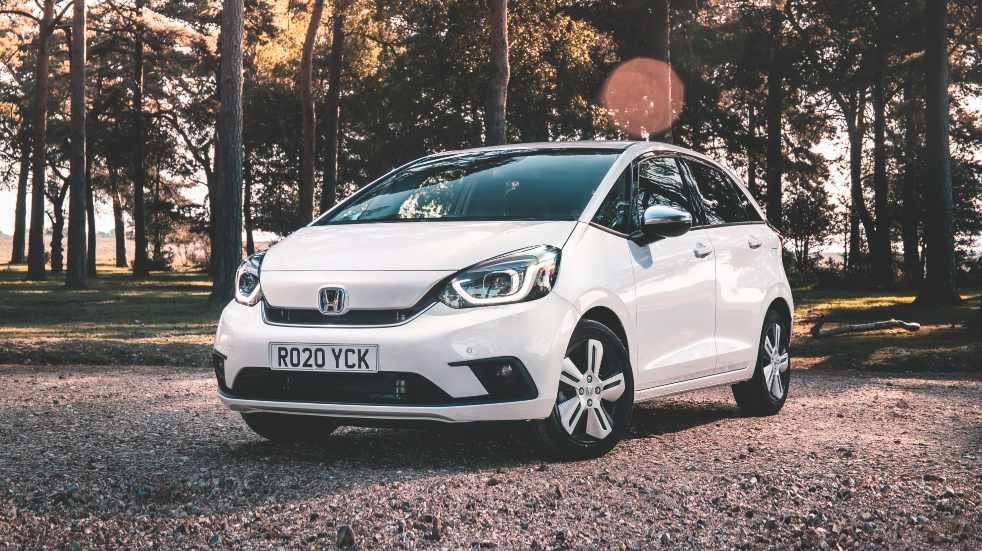 No small car is more practical and accessible than the Jazz. Its tall body is easy to get into and encloses remarkable space for people and cargo. The back seat folds in clever ways to make a hold that's either tall or long. And it tends to be spotlessly reliable.
If you've had a Jazz before – and owners are loyal – you'll notice a much neater dashboard layout and welcome extra richness in the trim materials.
Under the bonnet it's a hybrid, with the expected thrift on petrol. Ride comfort and performance are on the relaxed rather than sporty side, but that's how it should be given the car's mission. Indeed, like many hybrids, it's noisy when stretched but whisper-quiet when going gently. Safety kit is comprehensive and visibility good.
Spec EX
Engine 1498cc 4cyl petrol hybrid, FWD, eCVT
Power & torque 109hp, 253Nm
0–60mph 9.5 seconds
Top speed 108mph
Fuel economy 61.4mpg
CO₂ 104g/km
Price £22,930
---
3. Peugeot Rifter
From £24,065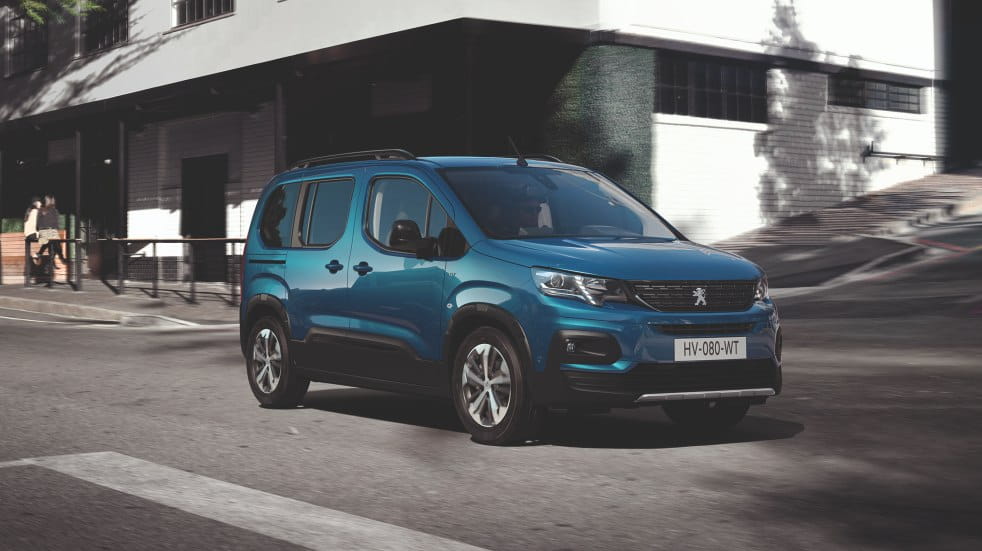 It's recently been switched to electric-only for general sale, but the diesel Rifter has always been popular for wheelchair-accessible (WAV) conversions, which install a ramp and lower the rear floor. Unfortunately that very space is inhabited by the battery in the electric vehicle, so the diesel remains on sale to wheelchair users.
Despite the Post Office van silhouette, all Rifters are quite car-like from the driver's seat. It steers neatly and the suspension's supple. The diesel engine is decently willing. The cabin has a great variety of storage bins and racks. It's a tremendously versatile family or adventure car – except the electric range is little more than 140 miles real-world, between one-hour rapid charges – a pain for long-distance adventures.
Spec E-Rifter GT
Engine electric motor FWD, single speed
Power & torque 136hp, 260Nm
0–60mph 11.2 seconds
Top speed 83mph
Fuel economy 172 miles
CO₂ 0g/km
Price £34,935
---
4. Vauxhall Astra
From £23,805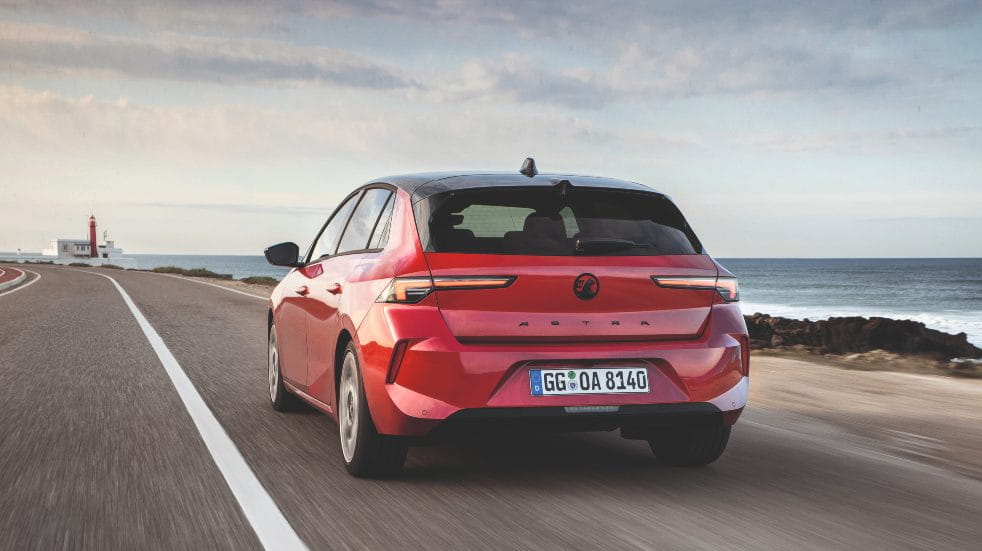 Vauxhall sells huge numbers of cars via Motability, so has clearly got the deals right. This will doubtless go the same way. For private buyers, too, the costs are lower, thanks to good economy and strong residual values leading to relatively low lease or PCP prices.
The test car has a little three-cylinder engine giving surprisingly perky performance without the need for high revs. The gearshift is light, but you can also have an automatic. It stays relaxed and quiet during motorway driving, while steering is precise through bends.
Many hatchbacks have a samey look but the Astra's chiselled lines stand out. Inside, the screen-based control system is logical and usable. Got back trouble? Top versions have medically approved heated, cooled, massaging seats.
Spec 1.2 Turbo GS Line
Engine 1199cc 3cyl petrol turbo, FWD, 6-speed manual
Power & torque 130hp, 230Nm
0–60mph 9.7 seconds
Top speed 130mph
Fuel economy 51.4mpg
CO₂ 124g/km
Price £26,700
---
5. Lexus NX350h
From £38,250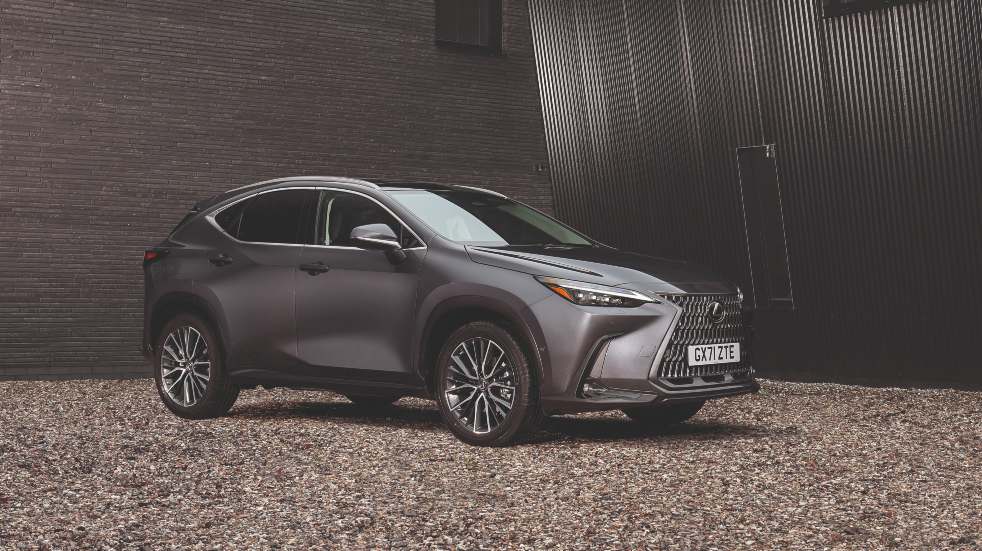 In most driving, this is one of the most relaxed crossovers. The hybrid system whispers along, and several features take the load off the driver. The seats automatically heat themselves on chilly mornings. The interior door latches won't release if you try to get out in the path of a passing vehicle or cyclist. And a phone app will let you stand alongside and watch the car manoeuvre itself into and out of a parking space or garage too narrow to let you fully open the doors.
The engine gets grumbly if you suddenly mash the accelerator, but the resulting acceleration is satisfyingly brisk, and the steering has a precision that enables brisk driving. But mostly this is a car that doesn't rush, and eases your heart rate.
Spec Hybrid E-four F-sport
Engine 2487cc 4cyl petrol hybrid, AWD, eCVT
Power & torque 244hp, N/A
0–60mph 7.7 seconds
Top speed 124mph
Fuel economy 44.1mpg
CO₂ 140g/km
Price £48,800
---
6. DS3 Crossback e-Tense
From £34,000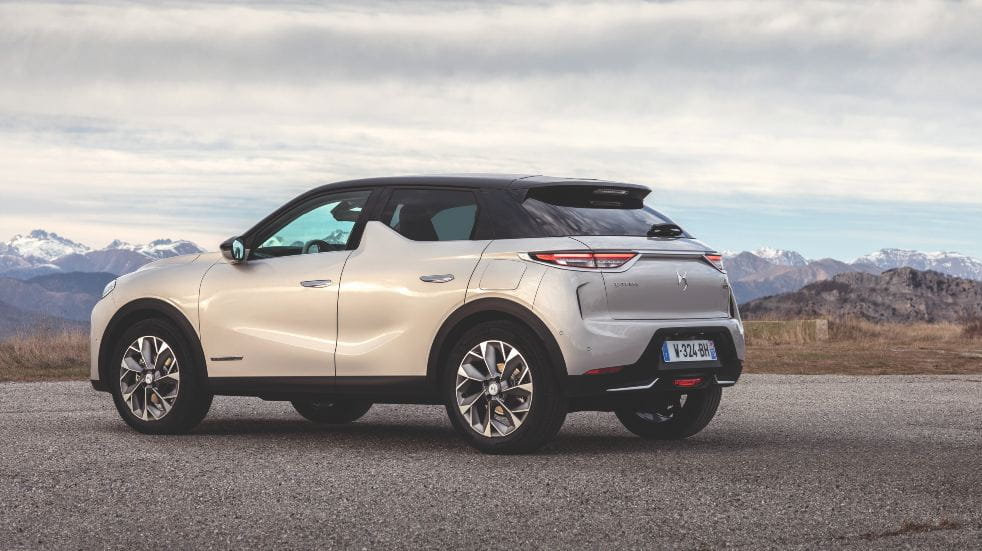 We've covered the petrol version before, but this electric one is notable as the most stylish and premium option in the bottom tier of Motability's electric-car price list.
The raised ride height makes it easy to get into the front. Sure, there isn't much room in the back, because it's compact for city driving. With this in mind, you can add a reversing camera even to this cheapest trim to ease parking. The interior, characteristically for a DS, is highly decorated and richly trimmed for a small car.
The electric drive is brisk enough but super-smooth, fitting well with the pliant suspension. In real driving, 160–170 miles' range is achievable, which is far more than most rival posh small EVs. It also replenishes pretty quickly at 150kW chargers.
Spec Bastille E-Tense
Engine electric motor, FWD, single-speed
Power & torque 136hp, 260Nm
0–60mph 8.7 seconds
Top speed 93mph
Fuel economy 211 miles
CO₂ 0g/km
Price £34,000
---
Do more with Boundless
To benefit from amazing offers, along with dozens of other deals on holidays, motoring services, experiences, shopping and more, join Boundless today. To find out how, visit our dedicated membership page.