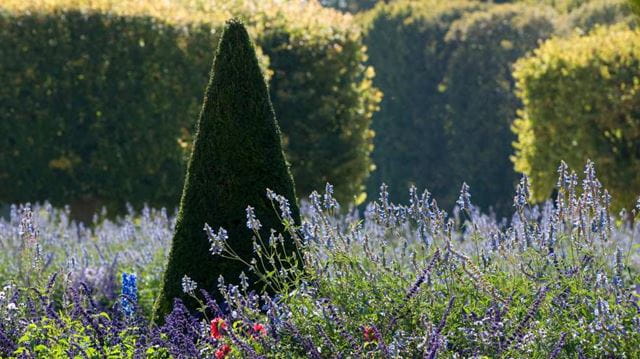 Unlike bricks and mortar, the beauty of a well-balanced topiary garden comes from the fact that they demand time, meticulous care, and continual, precise trimming.
An ancient artform with history dating back as far as the Romans, topiary typically falls into two categories: architectural – defined by arched pathways and manicured box-bordered walks, and whimsical – such as carefully pruned horses, elephants and chess pieces. The UK is home to some of the most impressive examples of each, read on for a selection of the country's finest.
---
Walmer Castle, Kent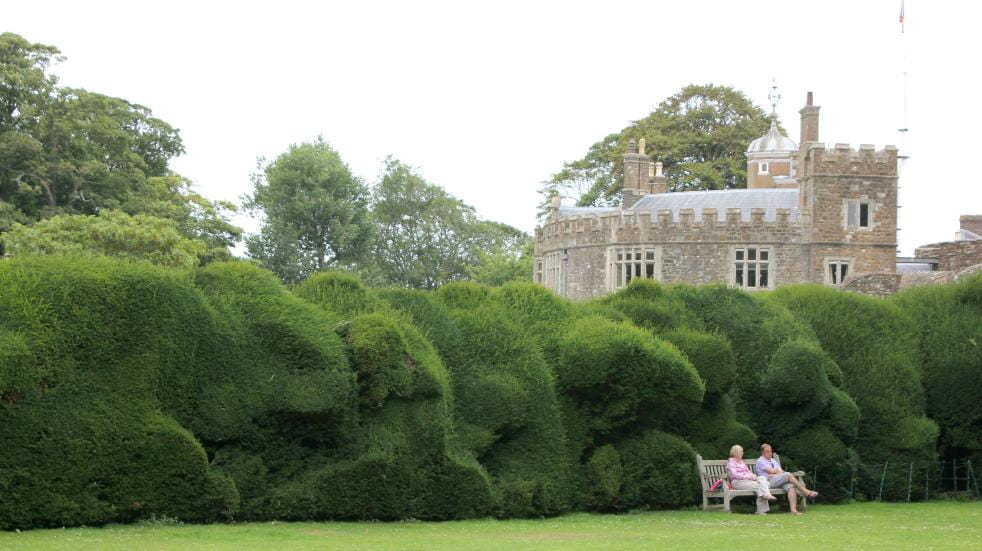 The ancient yew hedges at Walmer Castle in Kent have progressively grown into an organic, oscillating 'cloud' that must be seen to be believed. The originally tidy topiary was allegedly neglected during WWII before heavy snowfall during the harsh winter of 1947 left it even more misshapen. While the validity of this story remains uncertain, the hedges have featured an informal design since at least the 1960s when, instead of dramatic trimming to bring it back into line, it was decided to follow the curves of the hedge and sculpt it into what you'll see today.
---
Cliveden House, Berkshire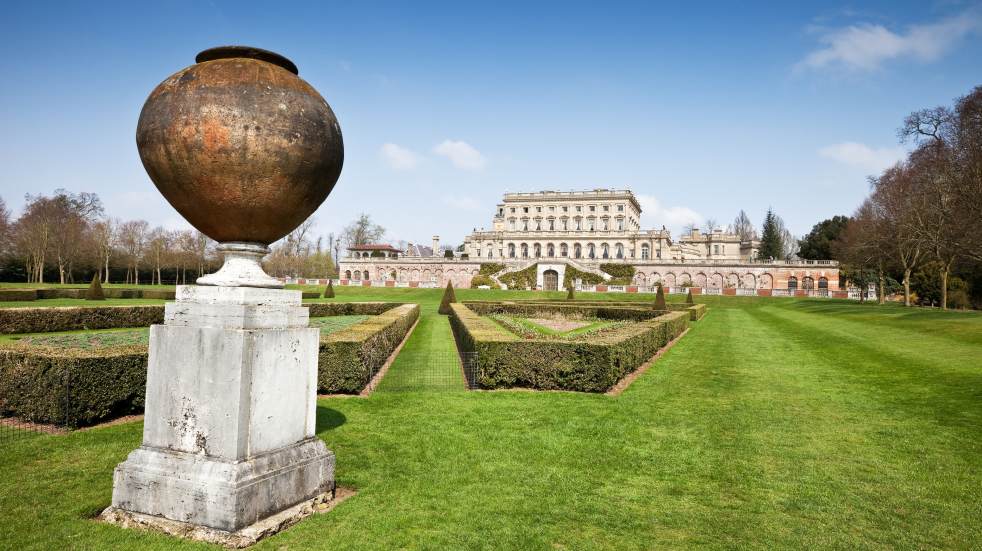 Falling firmly into the 'architectural' category, the topiary garden at Cliveden House in Berkshire is just about as accomplished as they come. One of the house's most striking features, the six-acre formal garden, comprises 16 triangular beds with box hedging and trimmed yew topiary beside a sweeping semi-circular bed. Plus, each season a dedicated staff of gardeners and volunteers meticulously update the topiary bedding design to feature new combinations of begonias, marigolds, and salvia and many other spring and summer plants.
---
Powis Castle, Powys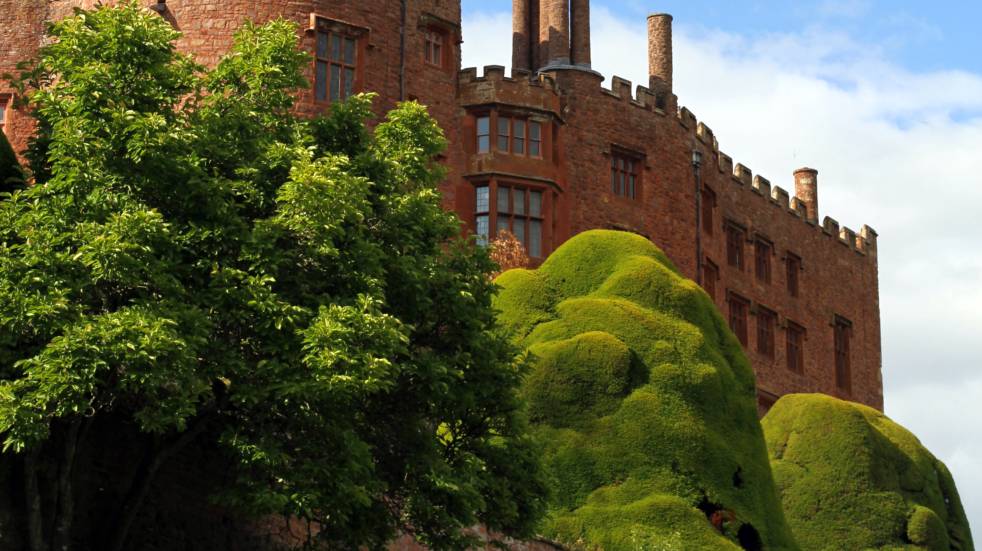 With multiple landscaped levels, trails, and hidden corners, the garden at Powis Castle is one of Wales' most famous. The castle itself was built in the 1200s on a magnificent military position atop a hill, before eventually being converted into a family house. But the real stars of the show are the spectacularly vast yew tree topiaries on the upper terrace. Planted in the 1680s these vast shrubs have been alternately trimmed and left to grow for generations, resulting in the huge and lumpy forms we see today. Plus, several of them are practically hollow on the interior, allowing both youngsters and intrepid adults to play a surreal game of hide and seek around the garden.
---
Biddulph Grange Gardens, Staffordshire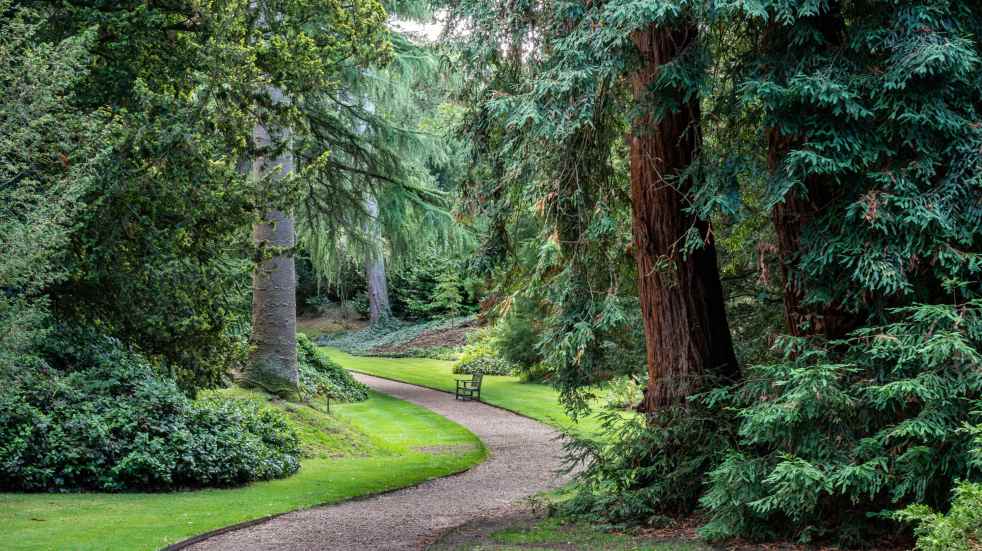 With manicured yew hedges growing around an expertly planned raised garden, the formal rigidity and architectural beauty of Biddulph Grange Gardens could only be the work of the Victorians. As you walk around the garden, the topiary is meant to highlight different botanical regions around the world. During one stroll around this Staffordshire plot you'll see a Chinese landscape, a Himalayan glen, an Egyptian court, and an Italianate garden. These gardens were planned by a contemporary of Charles Darwin who shared his passion for evolutionary theory and their magnificence is reflected in a Grade-I listing.
---
Levens Hall, the Lake District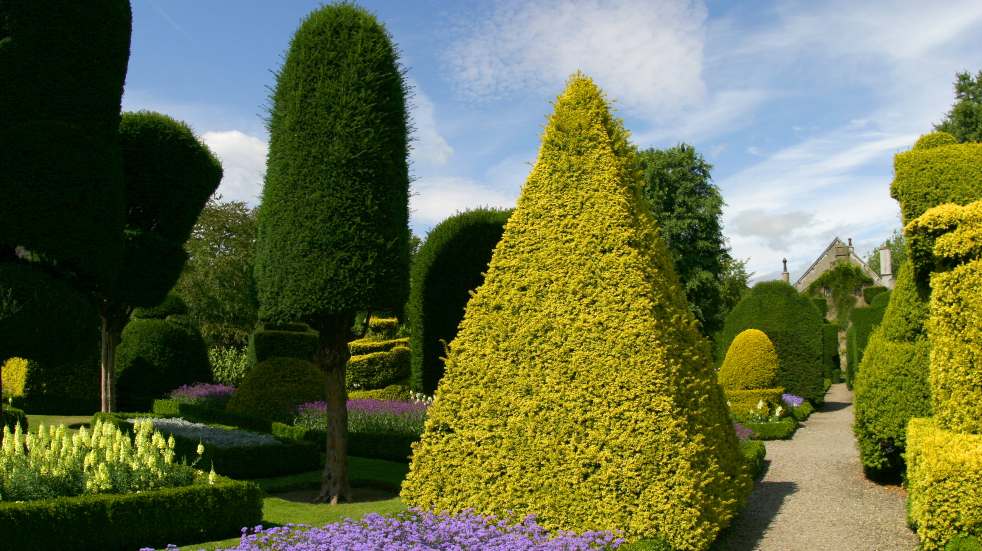 The spectacular Gardens at Levens Hall date back to the 1690s and still contain a number of original elements from that far back, including the world's oldest topiary gardens. Over 10 acres, this one-of-a-kind collection of ancient box and yew trees in geometric shapes emerges from a lovely display of over 30,000 bedding plants produced in the onsite greenhouses. Some of the 100 topiaries have names, while others are more abstractly shaped. King James II's gardener developed the gardens and astoundingly, there have only been 10 head gardeners since. A rose garden, orchard, nuttery, herb garden, beech hedge walk, and bowling green, as well as vegetable and herbaceous borders are among the other highlights of this wonderful topiary garden.
---
Crathes Castle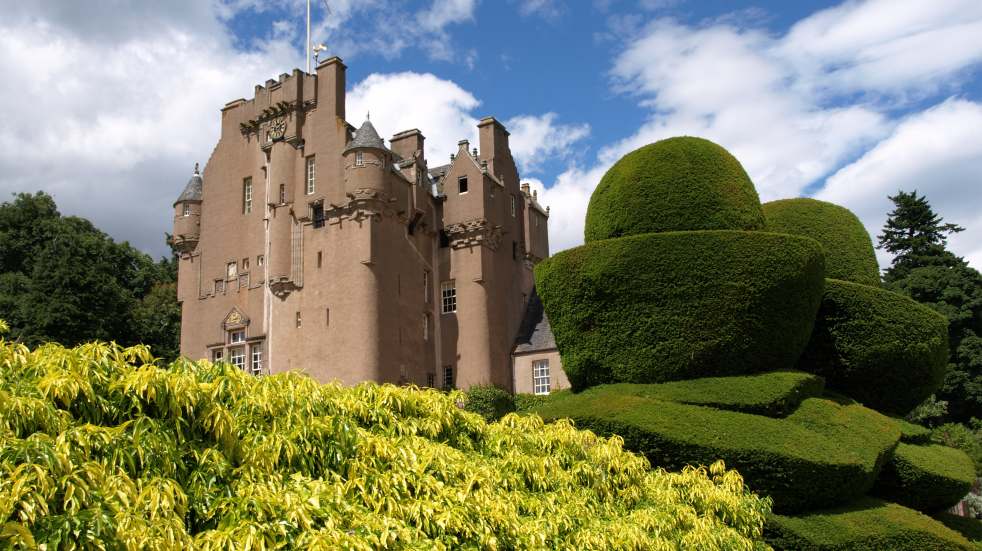 Few gardens in Scotland, if any, can claim hedges of the stature and significance of those at Crathes Castle in Aberdeenshire with the earliest sections dating back to 1702. The Crathes hedges are distinguished for their colour, shape and variety. Acquired from the surrounding countryside via seed or cuttings, the plants at Crathes Castle consequently have a diverse genetic background and some fascinating, unique characteristics. Some are quite vibrant and deep green, while others are not quite so verdant adding a pretty golden tint to the garden as they grow each year.
---
Do more with Boundless
To benefit from amazing offers, along with dozens of other deals on holidays, motoring services, experiences, shopping and more, join Boundless today. To find out how, visit our dedicated membership page.