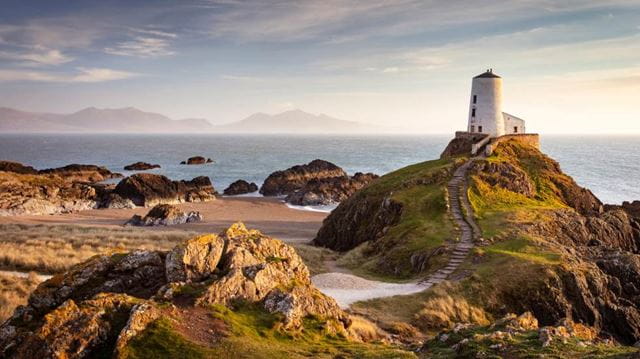 Summer staycations rarely come cheap, but as the cost of living soars and energy prices climb, finding a low-cost holiday this year looks increasingly tough.
However, if you book soon – and choose wisely – you can lock in prices before the seasonal rush begins, and secure a getaway for (whisper it) less than £100 per night.
We've scoured the UK to locate the best-value hotels, cottages and lodges, which combine excellent facilities and winsome locations with a wealth of summertime joys. Whether you're dreaming of sandy beaches, swimming pools or wildflower meadows, here's where to find an idyllic bargain break.
---
1. Whitemead Forest Park
Forest of Dean, Gloucestershire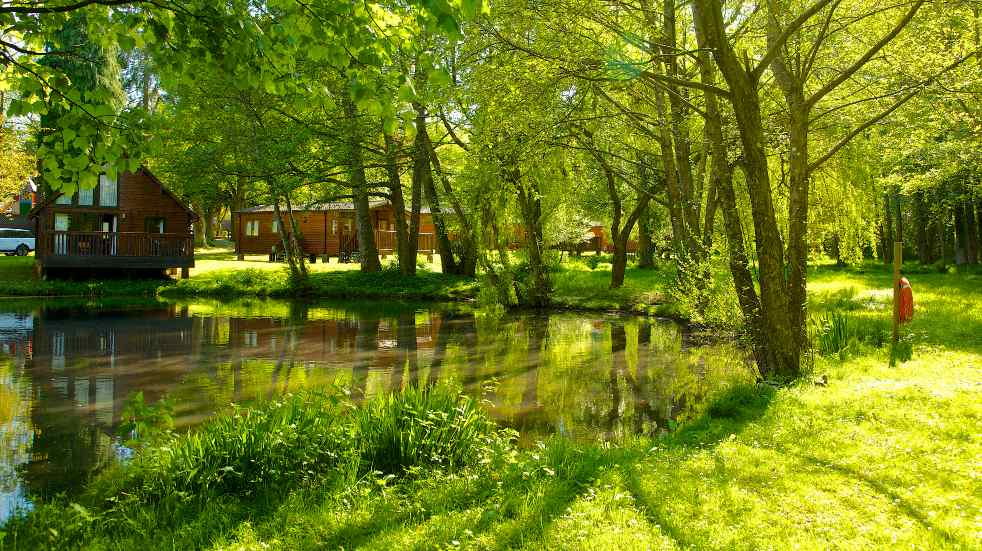 Mega Glamping Pods from £81 per night (including 20% Boundless discount): whitemead.co.uk
As well as a free nature trail and outdoor treasure hunt, Whitemead Forest Park offers a huge range of family-friendly summer fun – such as archery lessons, barbecues, basketball courts and bike hire. On rainy days, you can retreat to the indoor swimming pool and whirlpools, or let the kids loose on painting activities and teddy bear-making workshops.
Located in the Forest of Dean, Whitemead's four-berth Glamping Mega Pods combine little luxuries (a comfortable double bed, kitchenette, television and cosy sofa) with a glorious woodland location – and you can even bring the dog. Boundless members receive a 20% discount on stays, making this fantastic value for money.
---
2. Woodpecker Cottage
Llangollen, North Wales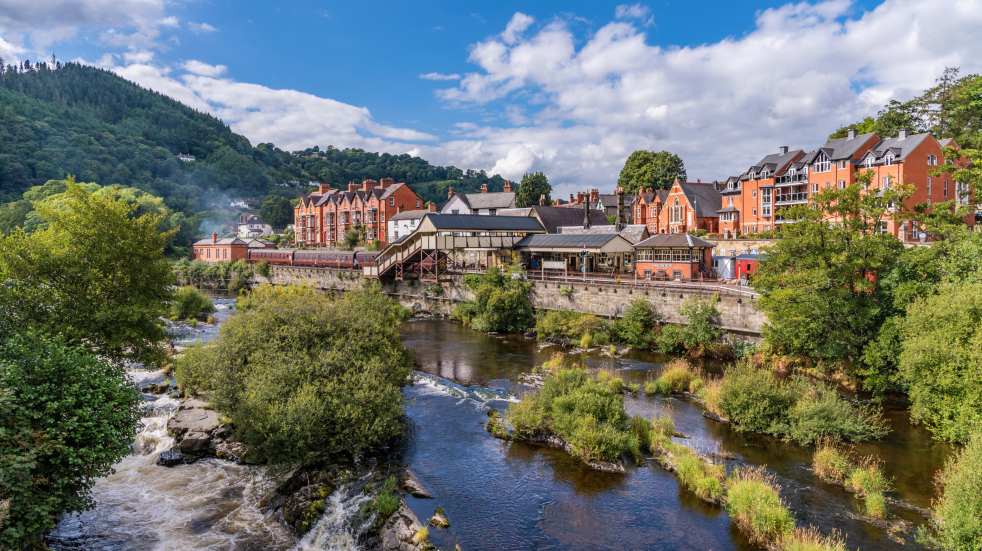 Seven-night stay from £659: finestretreats.co.uk
With its king-sized bed, private courtyard garden and lofty views of the Dee River valley, Woodpecker Cottage is no humble abode. It occupies a two-storey 19th-century barn conversion, surrounded by rolling farmland – an ideal setting for long walks, pub lunches and horse-drawn boat trips from nearby Llangollen. There is room for two adults and an infant, plus a dog, and the complimentary welcome pack includes locally-sourced food and drink.
---
3. Colwall Park
Malvern Hills, Worcestershire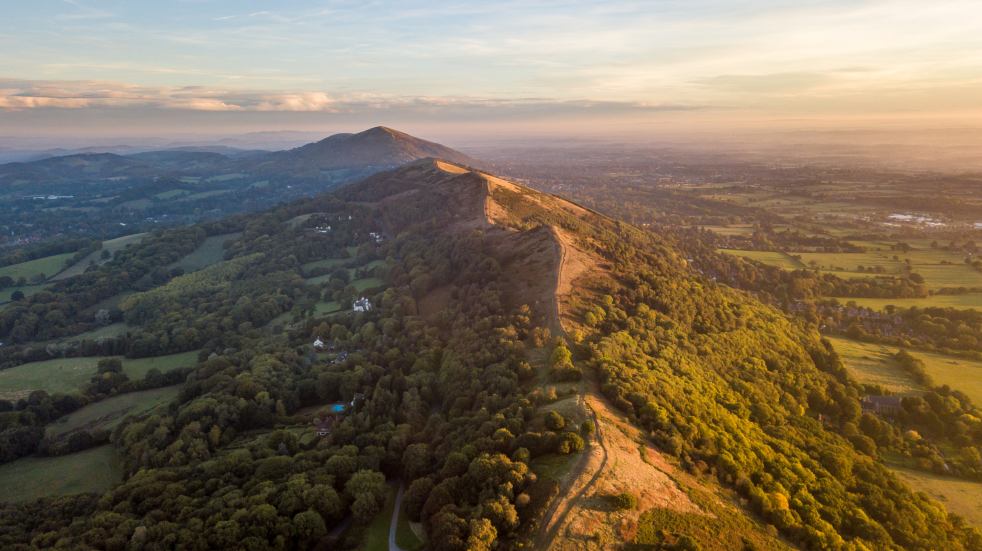 Standard double rooms from £95 per night, excluding breakfast: colwall.co.uk
This country house hotel sits on the western slopes of the Malvern Hills, with hiking routes leading right from its gardens up into the peaks. Dogs are welcome, and the likes of Eastnor Castle and Ledbury village are nearby too – while the hotel offers an award-winning restaurant and regular live music nights. It's a handsome property that dates back to 1904, with plush furnishings, antique artworks, and a laid-back bar serving local ciders and wines.
---
4. Wood Cottage
Beacon Hill Farm, Northumberland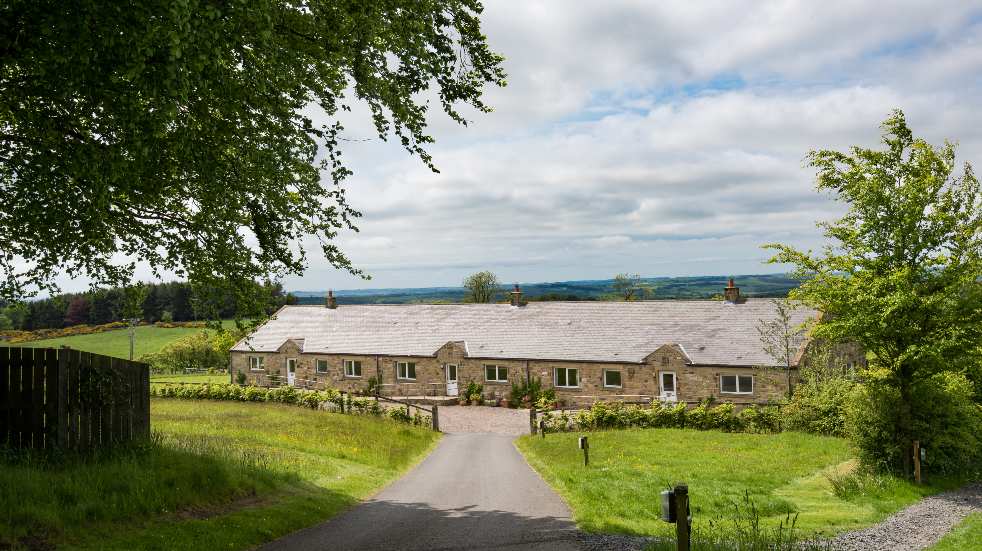 Seven-night stay from £695: premiercottages.co.uk
Set on a 360-acre estate near the Cheviot Hills, a half-hour drive from the wide sandy beaches of the Northumberland coast, Wood Cottage is a self-contained bolthole with an outdoor terrace, kitchenette, living/dining area and double bedroom. It is one of 15 rental cottages on Beacon Hill Farm, whose facilities include a swimming pool and spa, plus a tennis court, trout fishing lake and observatory – as nearby Northumberland National Park is a Dark Sky reserve.
---
5. Kingfisher Cottage
North Farm, Norfolk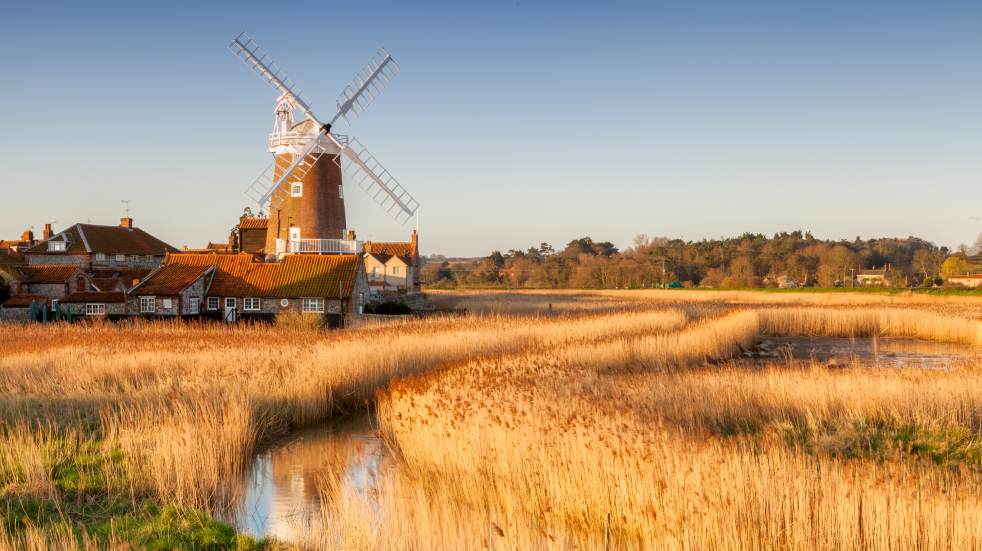 From £97 per night: northfarm.info
Whether you're into cycling or bird watching, pub walks or beach hopping (or all of the above), North Farm is a delight in summertime, and its two-bedroom Kingfisher Cottage offers excellent value. It sleeps up to four people, with a private garden and barbecue area, and the one-level layout suits guests with limited mobility. The farm is full of animals, with grazing horses and chickens to feed; there are also two artists' studios, which are open to visitors.
---
6. Pear Tree Apartment
Tiverton Castle, Devon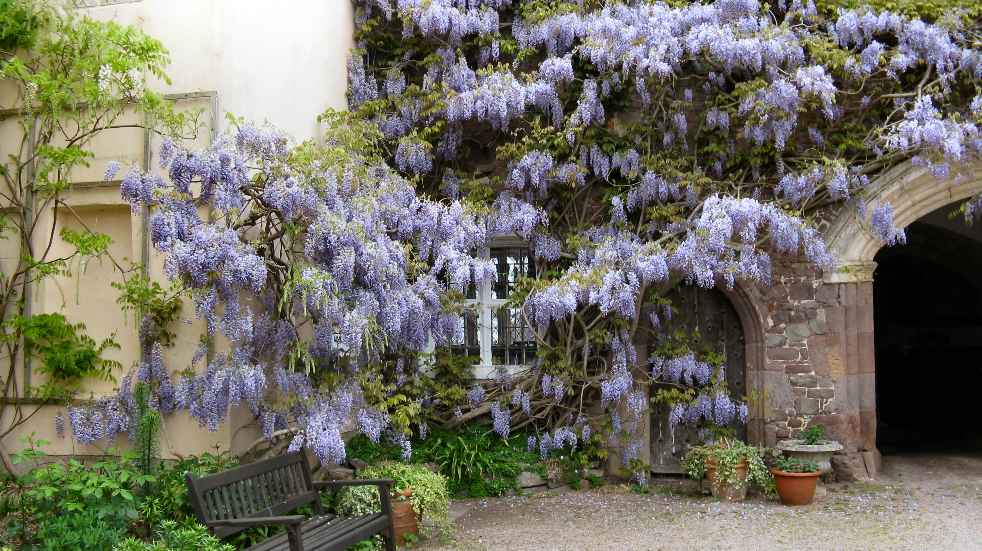 Apartment from £600 per week (minimum stay three nights): oneoffplaces.co.uk
Overlooking the River Exe, Tiverton Castle wears its history on its sleeve, a charming mish-mash of architecture from the 13th and 14th century onwards, with a turreted facade, imposing tower, and weathered ruins in its walled gardens. It was originally built in 1106 by order of King Henry I, has been the home of royals and gentry, and was besieged in the English Civil War. Now, it has been converted into five holiday apartments; Pear Tree sleeps two guests.
---
7. Burntisland Studio
Burntisland, Fife, Scotland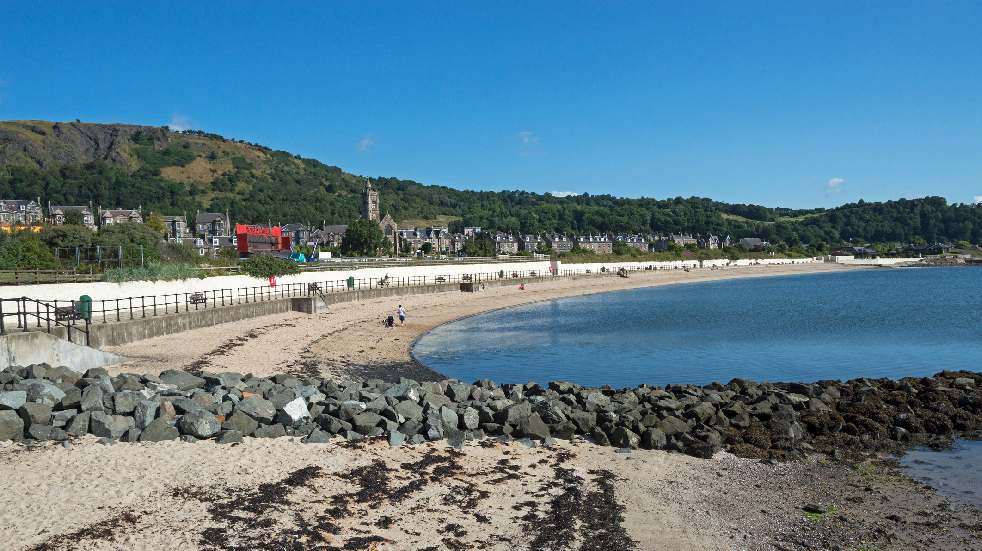 Studio from £75 per night, when booked via the website: burntislandstudio.com
Just a 30-minute train ride from Edinburgh, Fife is famous for its superlative golf courses (there are around 50 in total, including St Andrews) and wildlife-rich coastline, with whales and dolphins spotted in the Firth of Forth. That same waterway separates Fife from Scotland's capital, and Burntisland Studio – situated right on the town's harbour – enjoys far-reaching views of the coast. It is an art-filled apartment, just big enough for two, with an en suite and kitchenette.
---
8. Everglades Hotel
Derry-Londonderry, Northern Ireland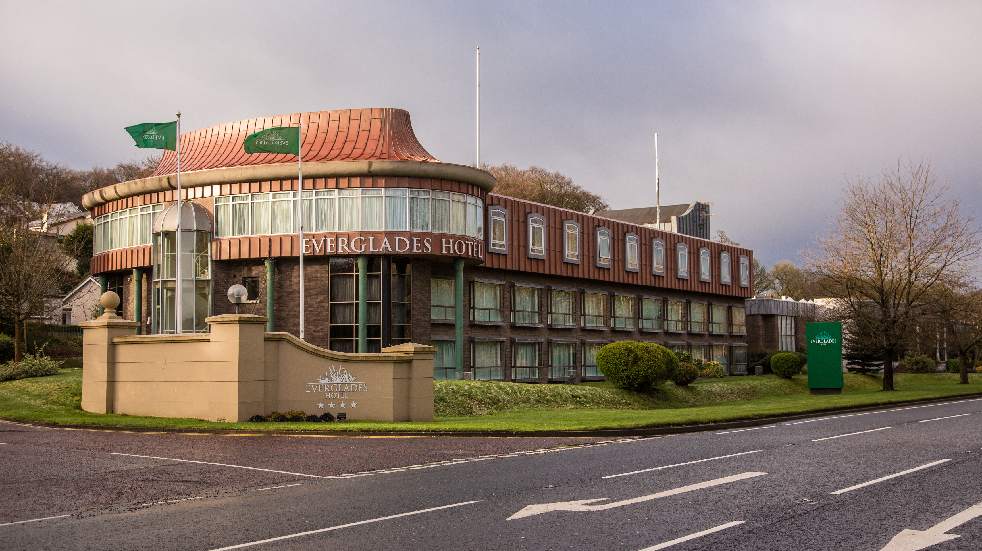 Superior double rooms from £100 per night, including breakfast: hastingshotels.com
On the north-west coast of Northern Ireland, Everglades Hotel has two epic road trips on its doorstep: the Wild Atlantic Way, which stretches southwards for 1,600 miles along the ruggedly beautiful Irish shore, and the Causeway Coastal Route, for 130 miles of beaches and cliff walks, heading westwards to Belfast. Whether as a base for day trips, or the first stop on a driving adventure, the hotel offers great-value doubles with slap-up cooked breakfasts.
---
9. Maritime Suites
Brixham, Devon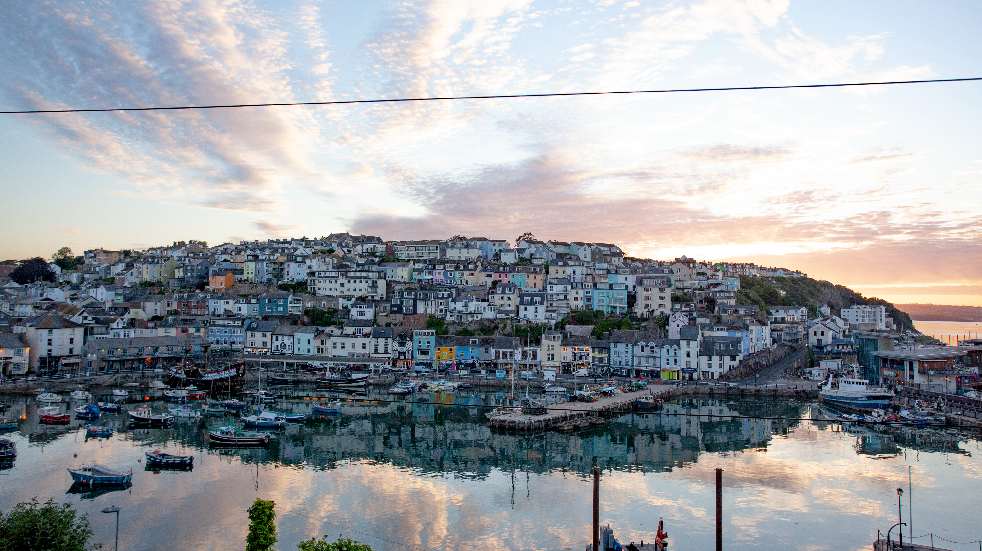 Double rooms from £96 per night, excluding breakfast: luxurycoastal.co.uk
Overlooking Brixham Harbour on Devon's south coast, Maritime Suites is within a 20-minute drive of several beaches, and has easy road links to Dartmoor National Park too. The property opened in 2021 after extensive refurbishment, with five suites named after the fishing boats that worked from Brixham in the 17th and 18th centuries. Leader, priced from £96 per night, enjoys marina views from its rolltop bathtub, as well as a king-sized bed.
---
10. Bert's Kitchen Garden
Llyn Peninsula, North Wales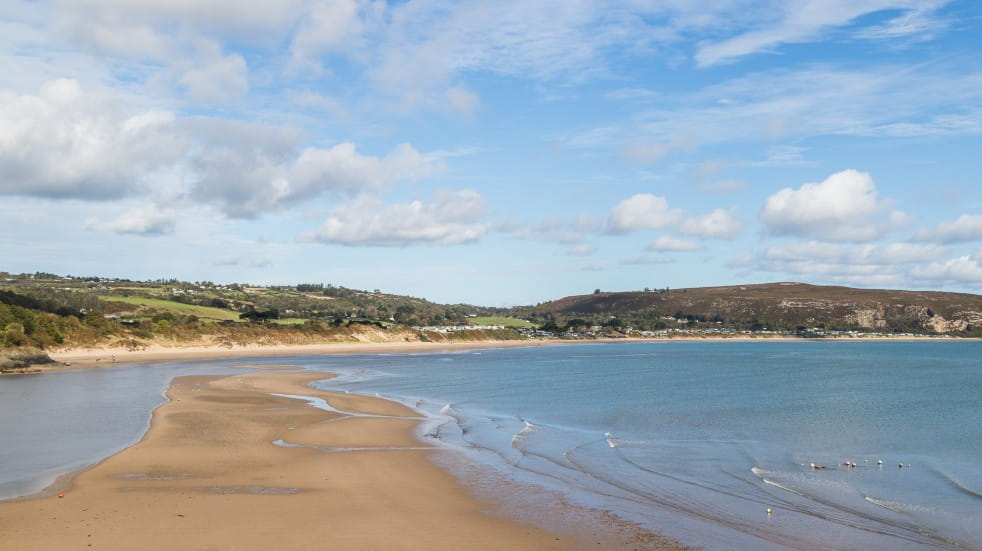 Glamping-style tents from £85 per night: bertskg.com
An idyllic eco-campsite near Snowdonia National Park, Bert's has its own shingle beach, as well as acres of meadows and unspoilt woodlands: a haven for wildlife and holidaymakers alike. Spend your days paddling in the sea, trying open-air yoga, and feasting on home-grown dishes at the kitchen garden restaurant – and your nights cosied up in a glamping-style tent, which includes outdoor seating, fairy lights and a fire pit (sleeps four).
---
Do more with Boundless
To benefit from amazing offers, including 5% off all properties at cottages.com and Hoseasons join Boundless today. To find out how, visit our dedicated membership page.