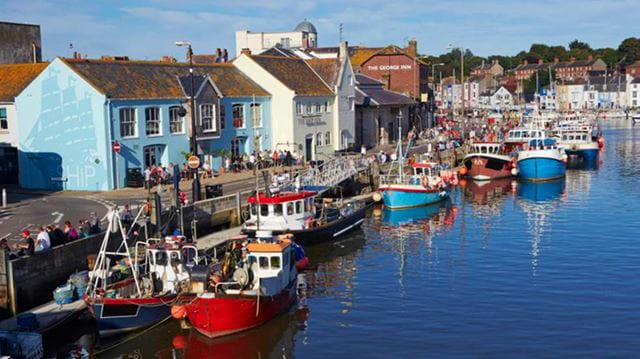 If you can drag your kids away from the seaside allure of Weymouth then there's plenty of adventures to be had along the Dorset coastline and in nearby historic Dorchester. Here are some of our top picks…
Boundless members get free entry to top attractions, discounts on restaurants and days out, plus dozens of other deals to help you make the most of your free time. Click here to find out more…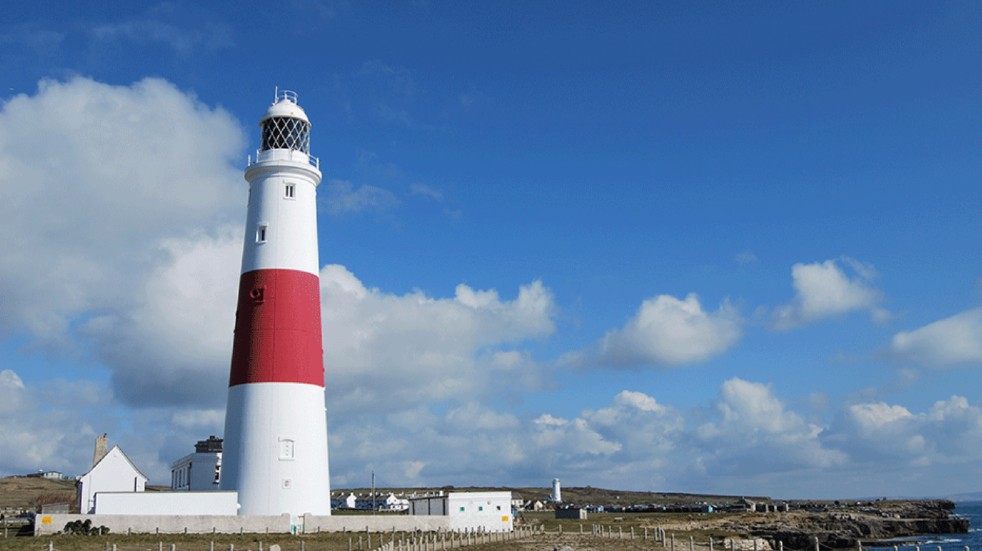 Take a half-hour drive outside Weymouth to the tip of Portland Bill where you'll find this iconic lighthouse. There has been a light here for more than 500 years, with the task of protecting seafarers navigating the English Channel. The current lighthouse was built in 1906.

Alongside the lighthouse you'll find a visitors' centre with interactive displays and an immersive stormy sea experience. Climb the lighthouse itself for a bird's eye view of Dorset's Jurassic coastline. Visitors must be 1.1m tall to go up the tower and be able to climb unaided.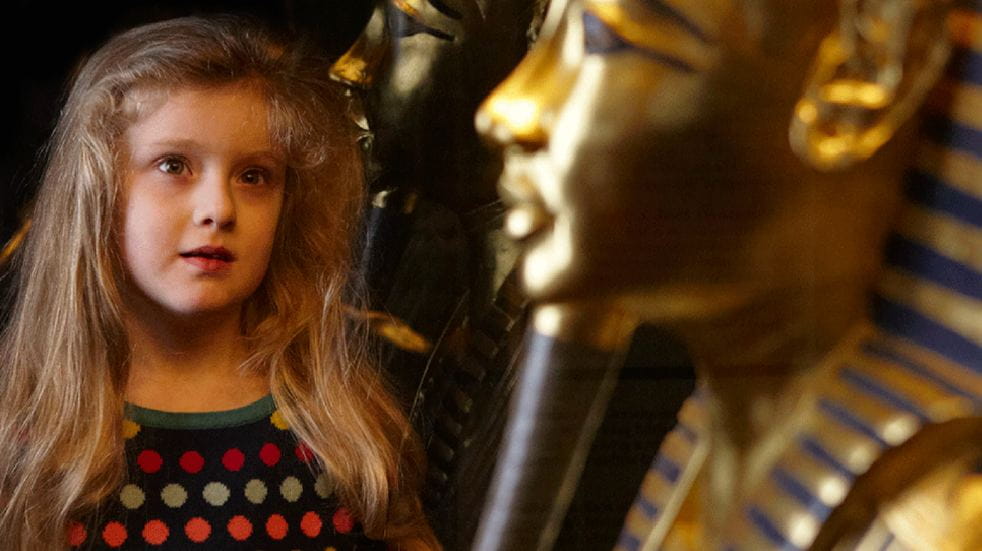 This exhibition is a true-to-life recreation of the artefacts recovered from the tomb of Tutankhamun and put on show at the British Museum in 1972. Step inside a recreation of the tomb's antechamber as it would have looked on the day Howard Carter entered it in 1922 and see a hauntingly realistic mock-up of the burial chamber.

The real artefacts are now being preserved in Egypt but the craftsmanship that has gone into recreating Tutankhamun's treasures makes this an awesome place to visit for young archeologists.

Top tip: If your kids love history you can visit five attractions in Dorchester for the price of two. Combine your time at the Tutankhamun Exhibition with The Dinosaur Museum, the Teddy Bear Museum, the Terracotta Warriors Museum and the Mummies exhibition. Just ask for a Gold Saver Pass.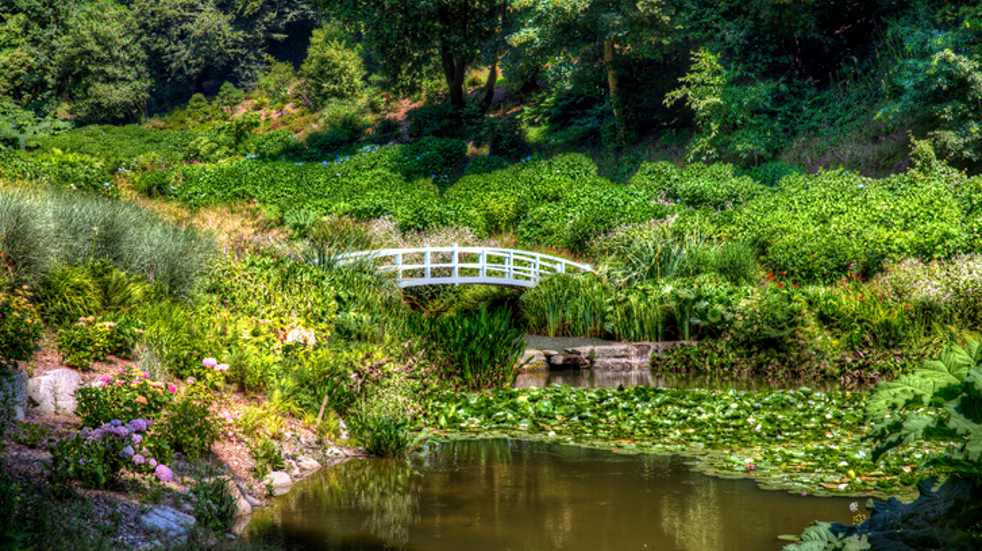 Fancy a cuddle with a guinea pig or lunch with alpacas? There are plenty of hands-on experiences to enjoy at Abbotsbury Children's Farm. Throughout the day you'll find a programme of animal encounters like pony riding and bottle-feeding lambs that young children will adore. As well as meeting the friendly farm critters kids can race toy tractors, let off steam in the undercover play area or leap about to their hearts' content on the bouncy castle. Keep an eye on the farm's events calendar for owl flying displays and ferret racing during the school holidays.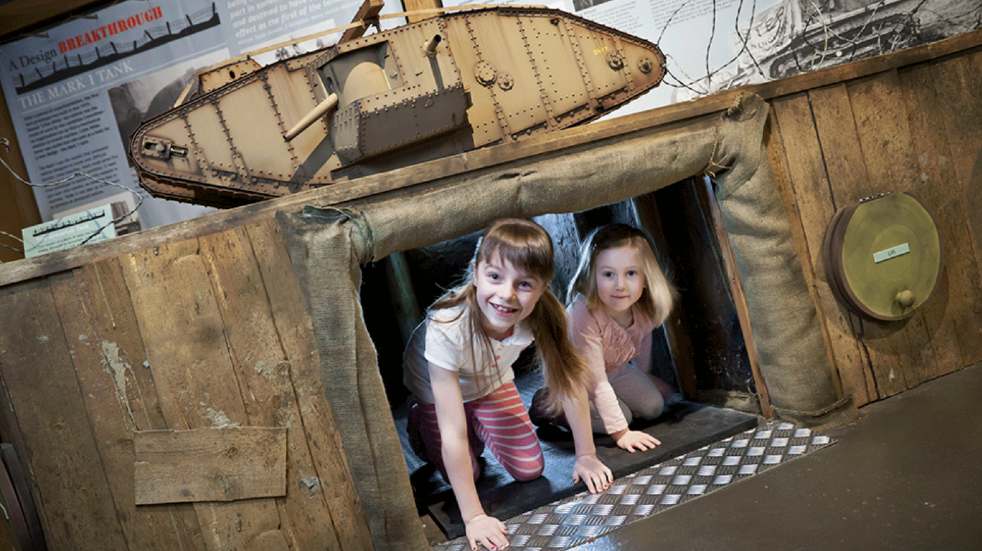 Visit one of the UK's leading military museums to find out the origins of armoured warfare and how tanks are used by the armed forces today. The Tank Museum has more than 300 vehicles including the first-ever tank, Little Willie.

As well as the spectacle of these powerful machines, families can appreciate what it was like to be a World War I soldier in a recreated Somme trench, and listen to the recorded stories of troops who served in both world wars through to more recent operations in Afghanistan. It's a fascinating history lesson for youngsters, especially those studying past and contemporary conflicts.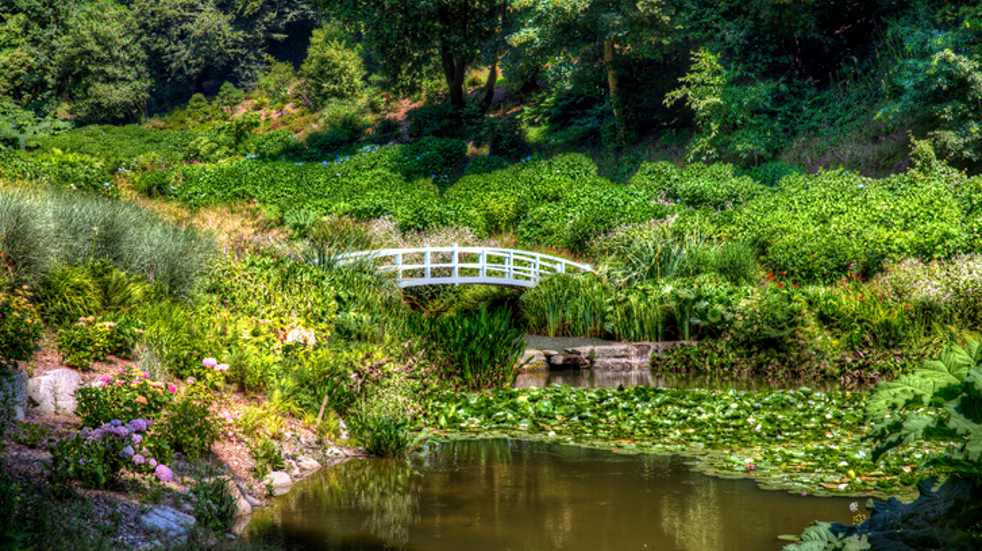 Kids will enjoy discovering the hidden features in this 250-year-old garden originally created as a vegetable plot. Since then it has expanded and now includes a Burma-style rope bridge, lily ponds and acres of exotic plants. Don't miss the Jurassic Coast viewpoint or a slice of homemade cake in the Colonial Restaurant. Much of the garden is pushchair-friendly but expect a few gravel paths that are harder to negotiate. The good news for dog owners is that you can bring your four-legged friend on a lead, making it a day out for the whole family.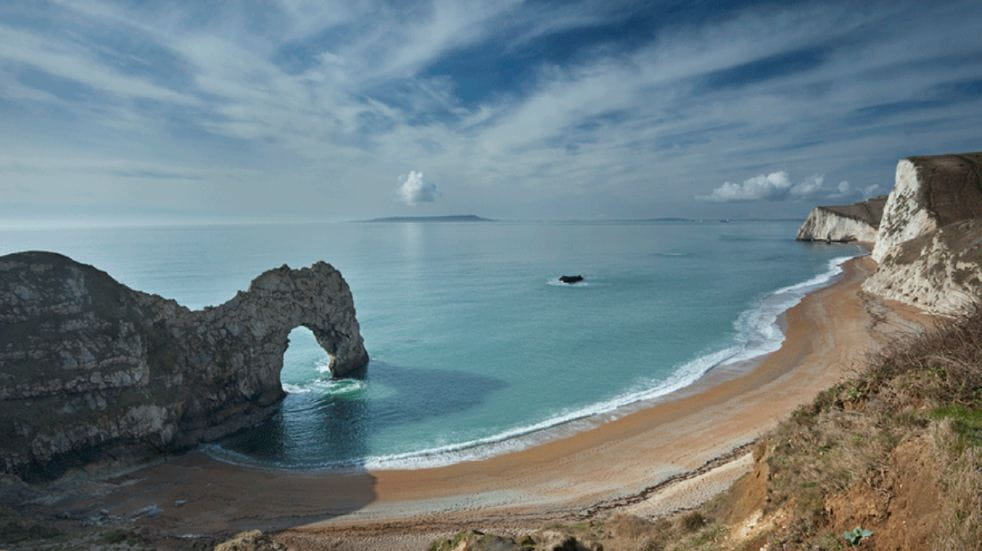 A natural wonder that should be on every Dorset visitor's bucket list is Durdle Door. This limestone arch has stood in the sea off Lulworth for 10,000 years. You can admire it from the coast path or take a walk down onto the sweeping shingle beach to look back up at the formation from below.

Keep a look out for folding layers of rock in the cliffs and fossils on the beach. For a lesson in the area's geology, a 30-minute walk from Durdle Door is the Lulworth Visitor Centre, where you can see animations of how this piece of coastline has been formed over the past 150 million years.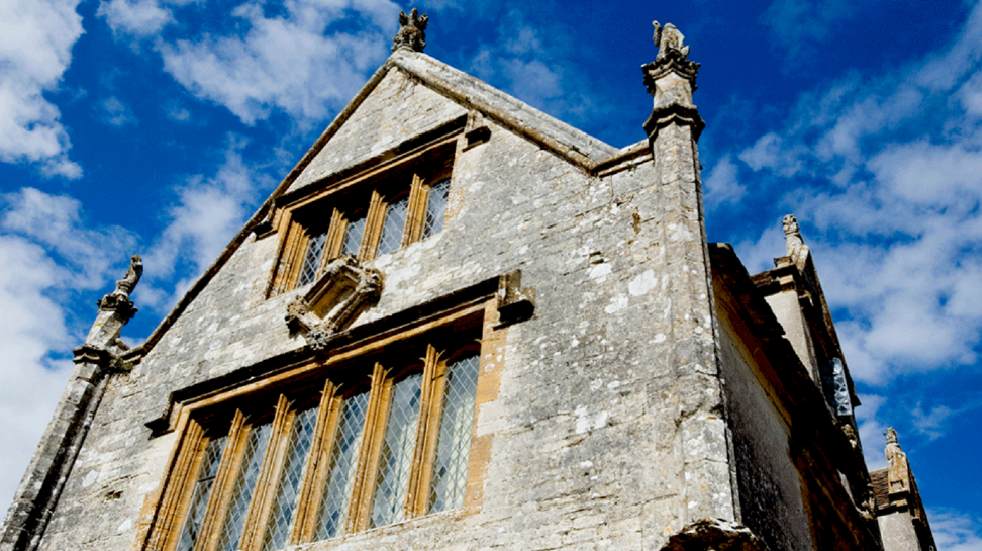 Step back into Tudor England at this historic manor house not far from Dorchester. Inside you'll find grand fireplaces, classic and modern works of art, plus frocks fit for nobility.

The gardens are full of magical features for kids to explore like the towering pyramid-shaped yew trees and formal ponds with fountains. Work up an appetite for a tasty lunch in the Coach House Restaurant with a walk along the River Piddle that runs along the estate boundary.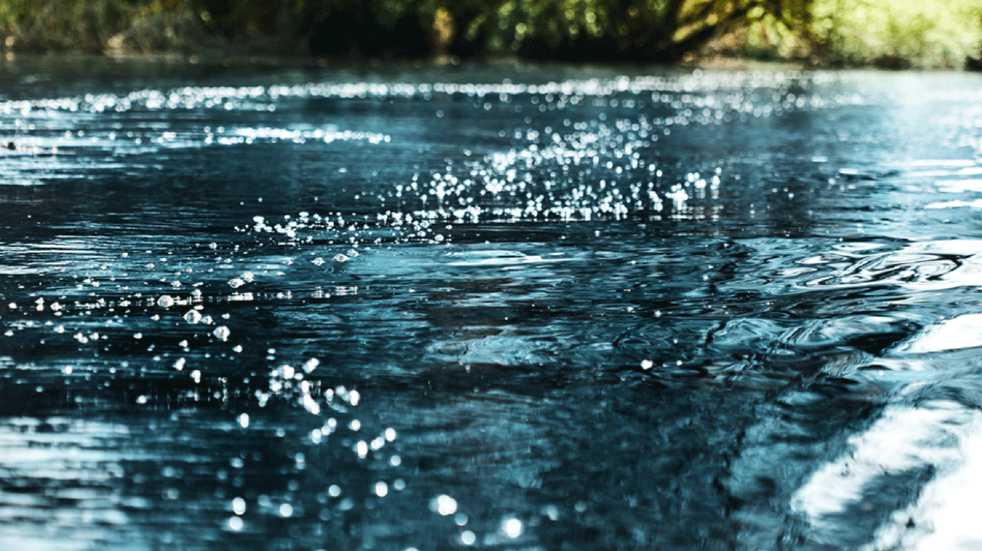 Come prepared to make a splash as you tackle inflatable obstacles across the park's two lakes. Wobble over bridges, swing across the monkey bars and whizz down the slides. Be warned: staying dry is not an option.

This active day out for families with children aged six and up is set in woodland just around the corner from the historic Corfe Castle. Book your one-hour session on the lakes in advance as they get booked up fast, particularly during warmer weather.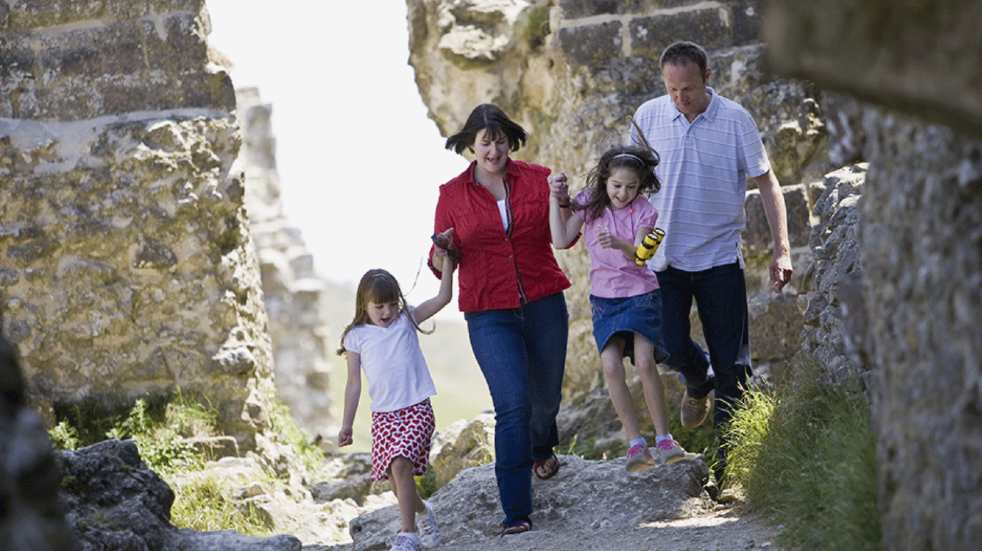 This Norman castle may have seen better days but it is teeming with history. There are tales of murder, kings and war to be discovered, plus ruins to be explored. Some of the remaining walls appear to hang at precarious angles offering ideal places for a game of hide-and-seek.

The staggered terraces of the motte, or artificial mound on which the castle stands, are a great place for a picnic with views of the Purbeck countryside. Come prepared for all weathers as this is an outdoor attraction in an exposed location.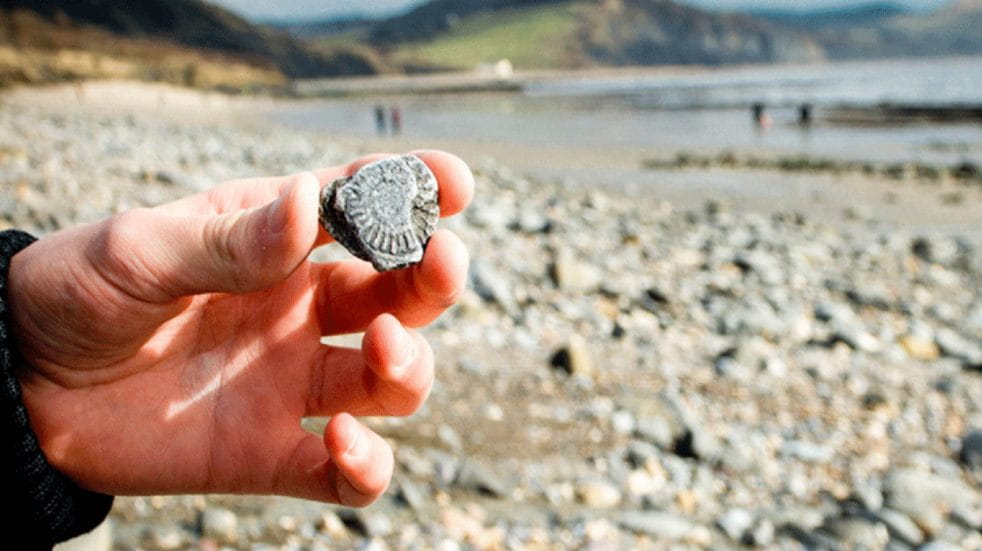 Find out about Portland's earliest inhabitants from the Neolithic period and how the area's stone was quarried and exported over thousands of years to build national treasures like St Paul's Cathedral in London.

The museum itself also has a claim to fame: one of the two country cottages that house exhibitions about Portland inspired a setting for Thomas Hardy's novel The Wellbeloved. Combine your time at the museum with a visit to the playground at nearby Easton Gardens.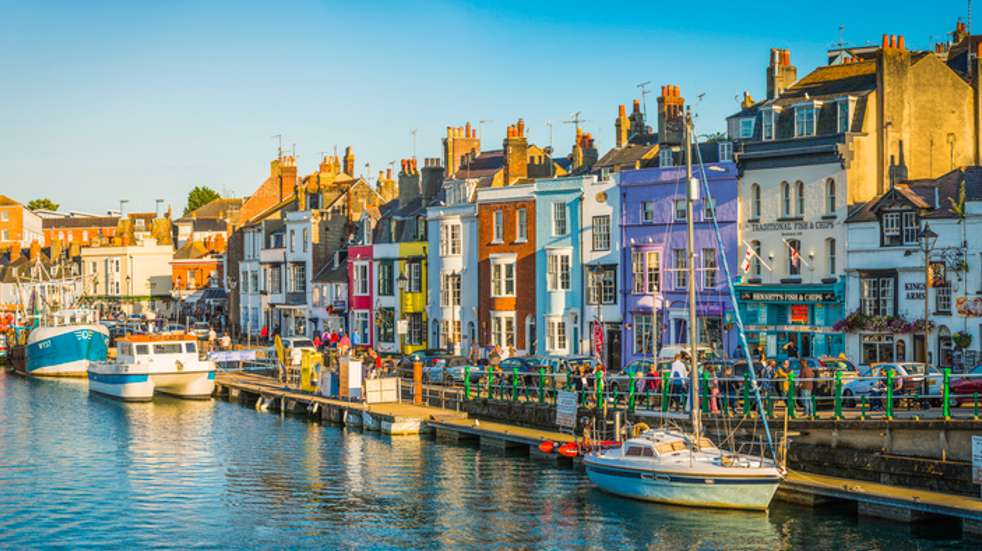 Located right at the heart of this pretty seaside town, Weymouth Harbour is a popular tourist destination in its own right known for its small boats, artisanal local shops and eye-catching multicoloured buildings. The harbour is home to a number of historical buildings, including the Royal Naval Museum, which tells the story of the Royal Navy from its early days to the present. There are also a number of excellent independent shops, restaurants, and bars in the harbour area, making it a great place to spend a day exploring or simply sitting back to enjoy the south coast sunshine.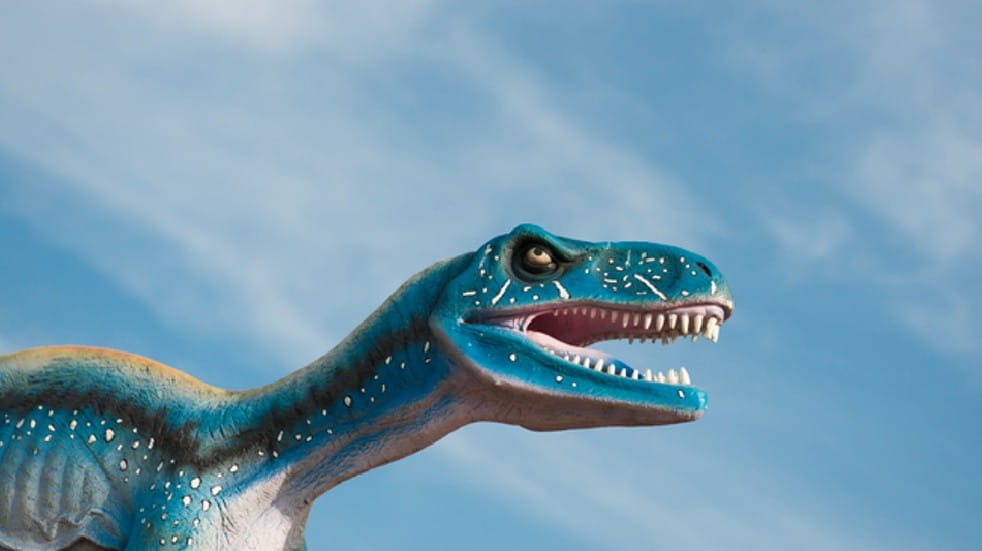 Jurassic Safari Weymouth is a must-visit for any dinosaur fan. This drive-thru safari park is home to over 100 life-sized animatronic dinosaurs, from the mighty Tyrannosaurus rex to the tiny Compsognathus. As you drive through the park, you'll get to see these amazing creatures up close and personal. You can even feed some of them! In addition to the dinosaurs, there are also a number of other attractions at Jurassic Safari Weymouth, including a soft play area, a fossil dig, and a dinosaur-themed train ride.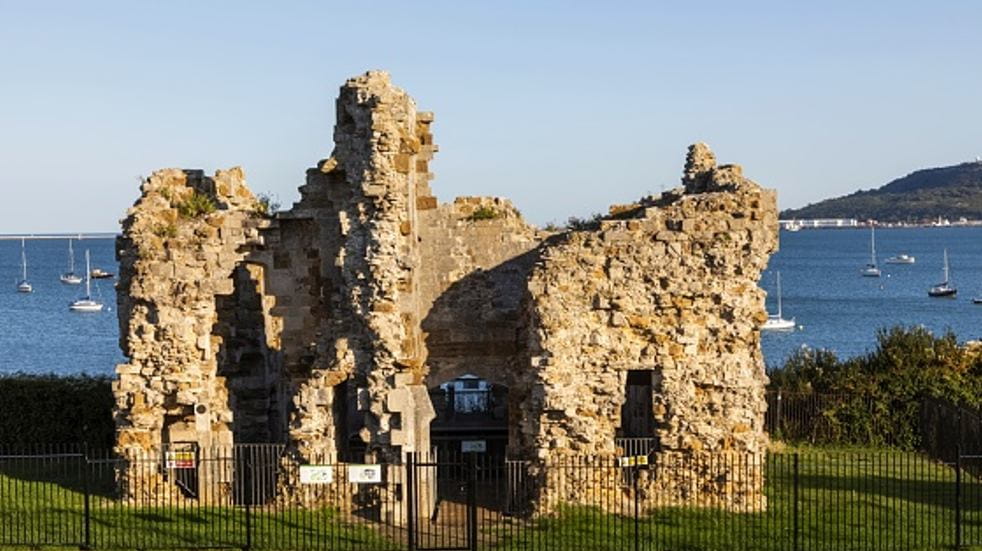 Built in 1495 by Henry VII as part of his plan to defend the English coast from French invasion, Sandsfoot Castle is one of the best-preserved 15th-century castles in the country. A quadrangular structure with four towers and a central keep, Sandsfoot has a number of interesting features, including a dungeon and a chapel.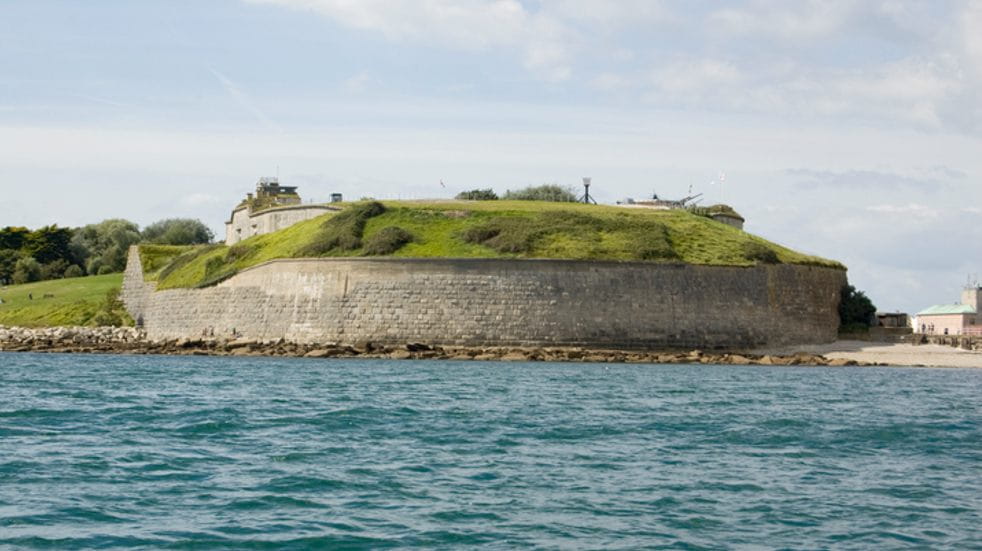 Another coastal structure built as part of a strategic defence plan to safeguard England against potential French invasions, the imposing Nothe Fort was completed in 1860 and stands as a testament to England's military heritage. With its distinctive pentagonal structure boasting five bastions and a central keep, this formidable fortification offers visitors a captivating glimpse into the past.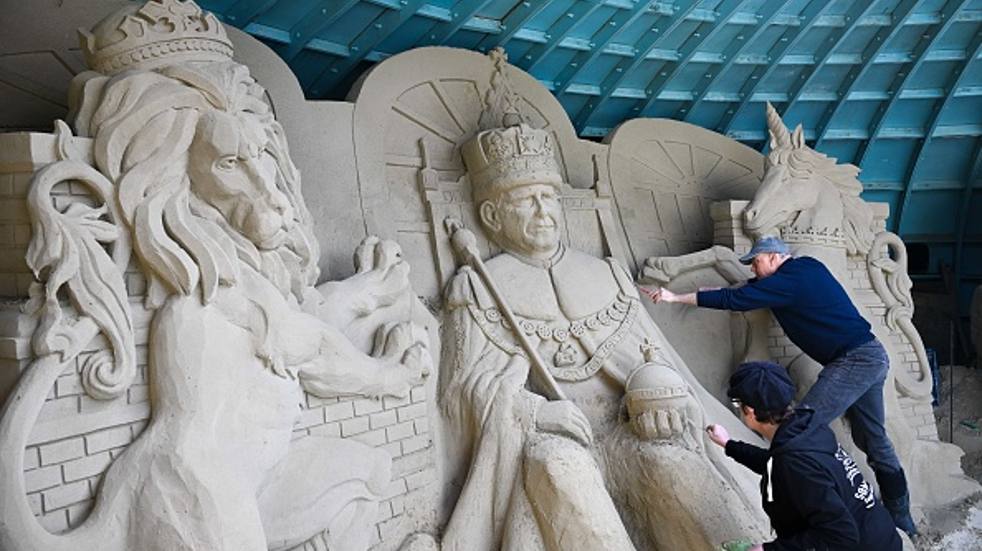 An annual exhibition that's open from April until November, Sandworld is an absolute must for sand castle enthusiasts. This award-winning park boasts an impressive collection of sand sculptures, crafted by a talented team of artists using over 1000 tonnes of sand. With ever-changing exhibits, visitors will discover something new on every visit. In addition to the captivating sculptures, Sandworld offers attractions including a sand play area, fossil dig, and sand castle competition. It's an educational and exciting destination that guarantees a fun-filled day out for the whole family.
16. Find some delicious cuisine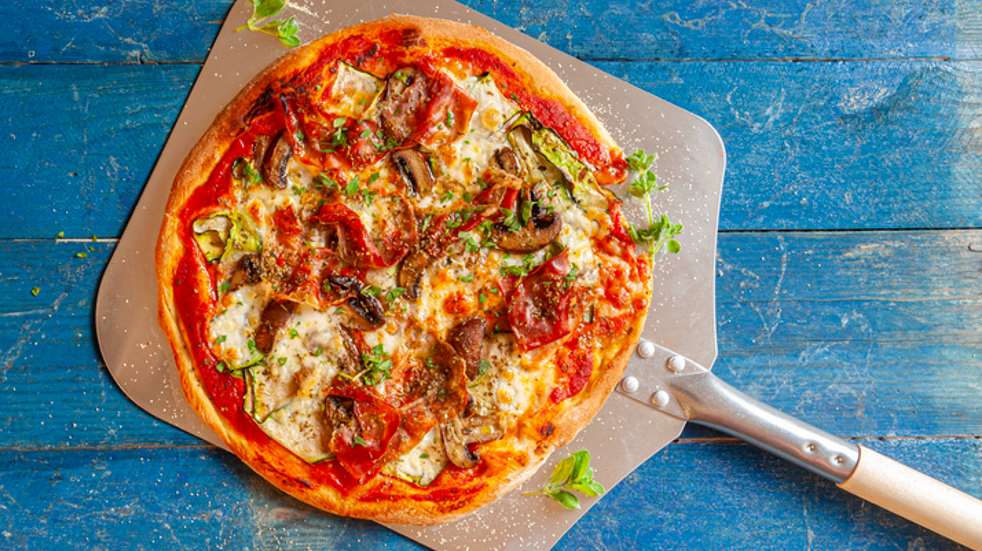 After all that exploring you'll no doubt have worked up an appetite, so why not round off your adventure in Weymouth with a delicious culinary experience at an affordable price. Thanks to tastecard including Coffee Club, Boundless members can enjoy 2 for 1 dining or 25% off your bill at selected restaurants in and around Weymouth including Prezzo, Bella Italia, and Burger King. Click here to find out more…
Do more with Boundless
Boundless members get free entry to top attractions, discounts on restaurants and savings on high-street brands plus dozens of other deals on holidays, experiences and more! If you're working or retired from the public sector or civil service and not yet a member, discover more about Boundless membership here.