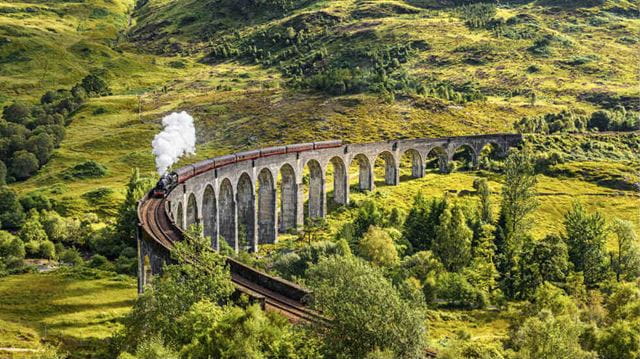 From relaxing cycling holidays to epic railway journeys, choose from options at home and abroad for a different kind of holiday this year…
1. Voyage of discovery: take a cruise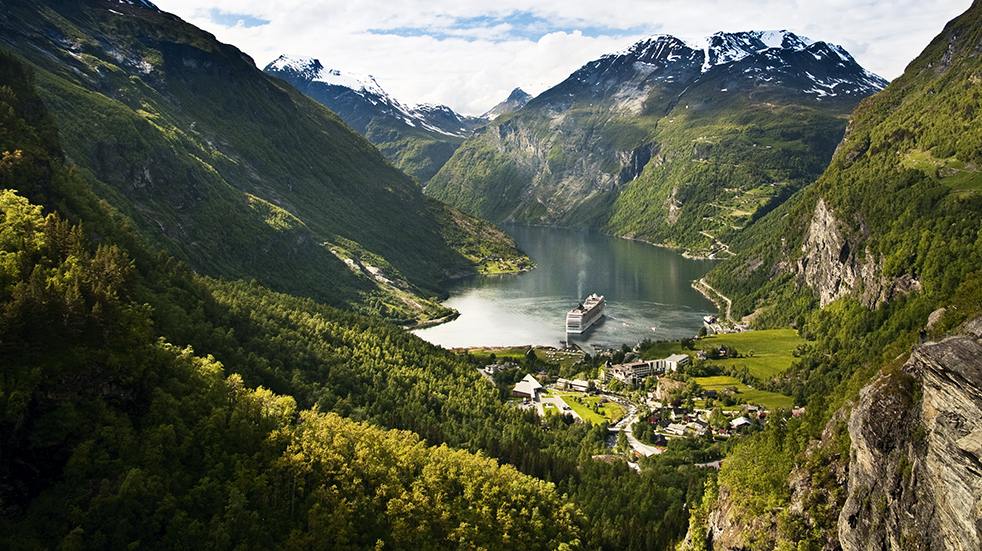 The mountains and waterfalls of UNESCO-protected Geirangerfjord in Norway
The world looks very different from the deck of a boat. And as there are countless different decks, and bodies of water, you'll never run out of inspiration. A luxury liner in the Caribbean is a very different proposition to a slow boat on the Mekong, after all – and a winter cruise is different again. Choose to sail from a UK port or book a fly-cruise.
UK cruise holidays
Take the ferry from Penzance to St Mary's, one of the Isles of Scilly, for an island-themed break exploring white-sand beaches and sub-tropical gardens (Isles of Scilly Explorer, eight-day independent tour from £969, with Premier Holidays).
Norwegian cruises
Sail through the spectacular Norwegian fjords on a winter cruise, visiting remote fishing ports and keeping watch on deck for the fabled Northern Lights (Classic Voyage South, six-day voyage from €599, excluding flights, with Hurtigruten cruises).
Don't leave home without…
A pair of binoculars – for whale and dolphin spotting.
---
2. Two-wheel adventure: go on a cycling holiday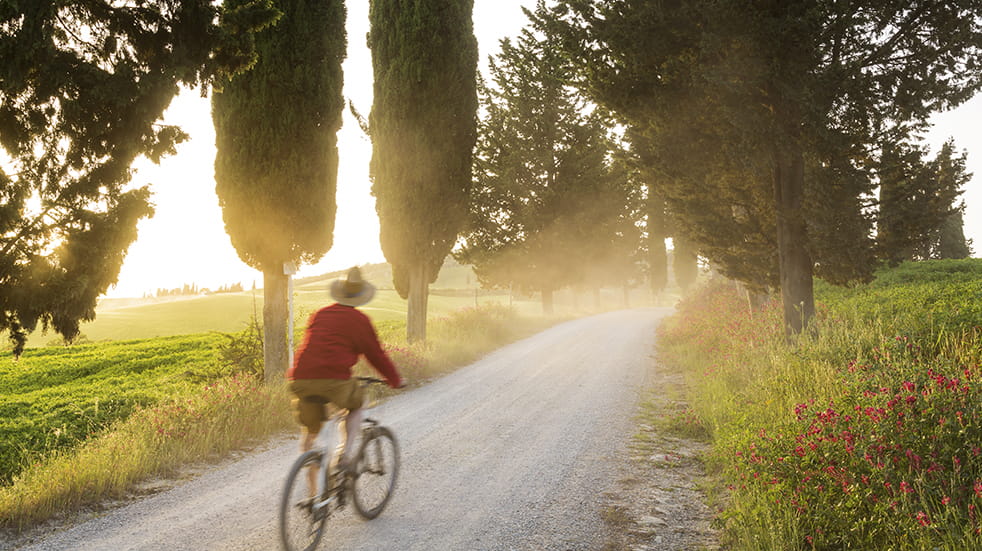 Take in the back roads of Tuscany on a cycling holiday
More 'Tour de Fun' than 'Tour de France', a cycling holiday kits you out with bikes, route notes and pre-booked accommodation, leaving you to freewheel through beautiful countryside while your luggage is transferred ahead of you. Guided or independent options are available.
UK cycling holidays
Take a gentle pedal along the bridleways and quiet country lanes of Dorset's Jurassic Coast, dawdling in seaside towns and staying in comfortable hotels (five-night self-guided tour from £589, with Headwater holidays).
Cycling holidays in Europe and beyond
Cycle through the backroads of Tuscany on a leisurely guided tour, weaving your way from vineyard to the cypress-studded hills between the medieval towns of Monteriggioni and Siena (seven-day tour from £1,295, with Saddle Skedaddle Cycling Holidays).
Don't leave home without…
A pair of padded cycling shorts.
---
3. Steam train odyssey: a nostalgic railway journey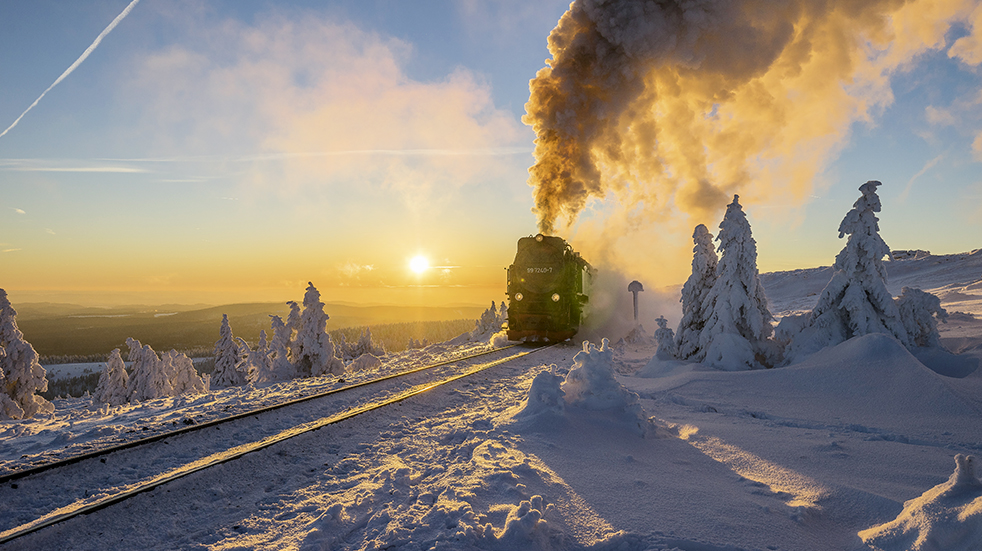 Discover fairytale forests on a German train journey
You don't have to be a railway buff to enjoy a steam train holiday. It's a relaxing and stylish way to travel, and you also get to experience beautiful scenery and a heady dose of nostalgia. Railway tours range from single-base holidays to Michael Portillo-style continental epics.
UK train journeys
Travel by steam train through the Highlands of Scotland, weaving through the Cairngorms and crossing the 21-arch Glenfinnan Viaduct of Harry Potter fame (four-day tour from £595, with Great Rail Journeys).
Train holidays through Germany
Travel to Wernigerode in the heart of Germany before setting off by steam train to explore Hansel and Gretel towns and fairytale forests in the Harz Mountains (seven-day tour from £1,025, with Rail Trail).
Don't leave home without…
George Bradshaw's Continental Railway Guide – essential browsing for European train travellers.
---
4. Cruise the waterways: barge holidays and river cruises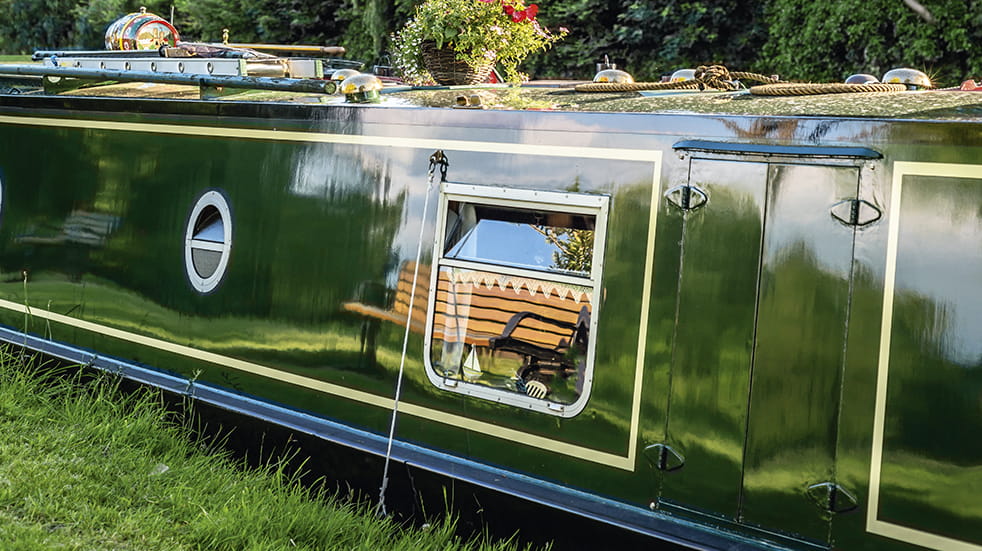 A narrowboat trip on the Avon Ring
With over many miles of navigable waterways to choose from in the UK alone, a canal or riverboat holiday lets you drift back in time through unspoilt countryside, but with plenty of modern comforts. Europe's major rivers offer exciting multi-city cruises.
UK barge holidays
Explore the Heart of England by canal boat, meandering through 130 locks along the Avon Ring through historic towns such as Stratford-upon-Avon, Evesham, Tewkesbury and Worcester (14-day narrowboat hire, starting from around £1,500, with Black Prince barge holidays).
Danube river cruises
Travel in style on a Danube River cruise from Budapest to Nuremberg via three countries, with shore excursions in grand cities and world heritage sites (Romantic Danube, eight-day cruise from £1,395, with Viking River Cruises).
Don't leave home without…
Lightweight trainers or deck shoes with non-slip, rubber soles.
---
5. Coach comfort: guided group holidays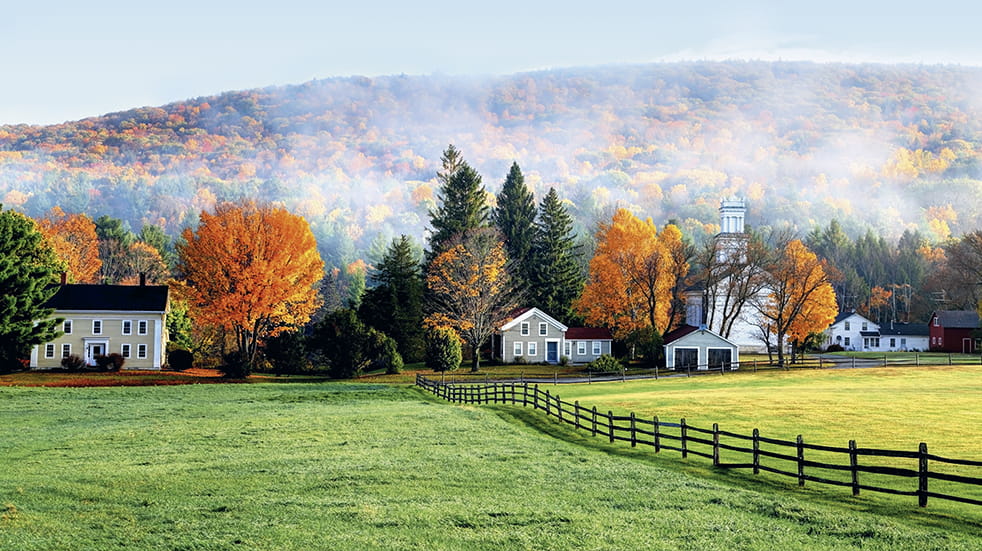 See US states like Vermont without having to drive
Good value for money and an eco-friendly alternative to flying, a coach holiday also puts everyone in the back seat where they can enjoy the passing scenery while someone else does the driving. Guided excursions and evening entertainment are often included as part of the package.
Coach holidays to Ireland
Cross the Irish Sea to Dublin before heading to Killarney for a few days in the 'Jewel of Ireland' – best known for the 179km Ring of Kerry drive around the Iveragh Peninsula (Killarney and the Ring of Kerry, five-day tour from £269, with Shearings).
Coach holidays in North America
Discover the iconic sights of eastern USA and Canada on a coach tour linking New York, Boston, Quebec City, Montreal, Toronto, Niagara Falls, Amish Country and Washington DC (Eastern Discovery, ten-day tour from £1,111, excluding flights, with Trailfinders).
Don't leave home without…
A travel pillow to rest your head on.
---
6. One for the road: chart a scenic driving holiday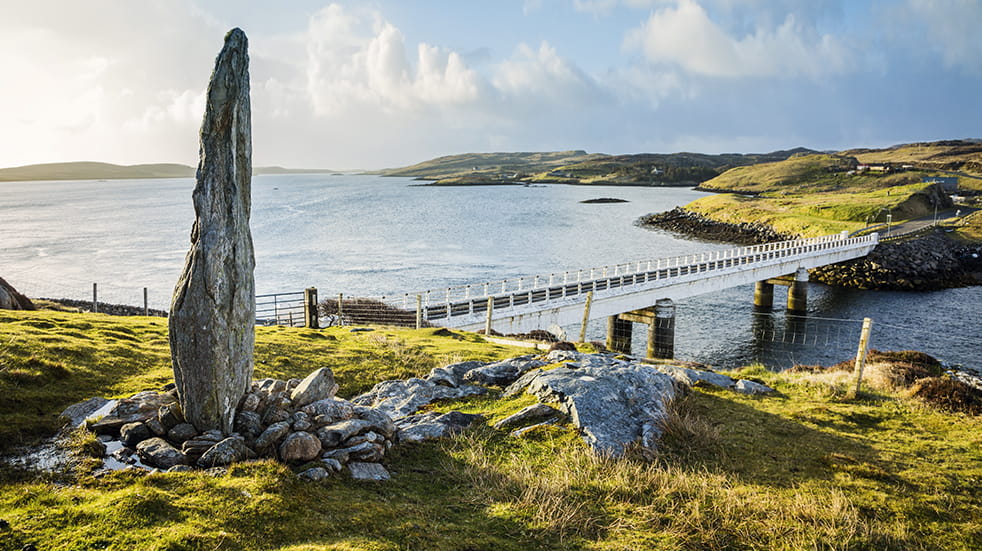 Take a Hebridean road trip
Free to travel at your own pace, stop where you like and venture off the beaten track, a self-drive holiday not only gives you independence and flexibility, but also opens up a world of opportunities. For ultimate freedom, hire a motorhome.
Road trips in the UK
Take your car island-hopping through the Outer Hebrides, using local ferries to link Lewis, Harris, Berneray, North and South Uist, Eriskay and Barra on a 134-mile journey staying in cosy B&Bs and hotels (Island Experience, five-night self-drive from £389, with Herbridean Hopscotch Holidays).
A South African driving holiday
Fly to South Africa for a Cape escape along the Garden Route visiting Cape Town, Cape Point Nature Reserve, Boulders Beach, Camps Bay and the Winelands (Cape and Winelands Escape, nine-day fly-drive from £1,390, with Rainbow Tours).
Don't leave home without…
A good selection of cruising music.
---
7. Take the slow route: walking holidays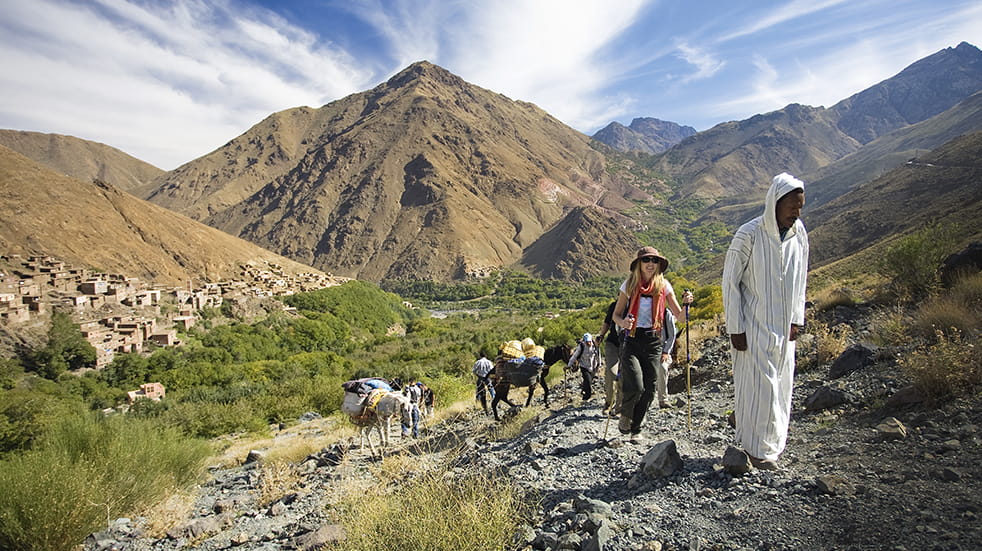 Explore the Atlas Mountains on foot
The ultimate in 'slow travel', a walking holiday immerses you in the landscape, nature and culture of a place. Break yourself in gently with a single-centre holiday, staying in a comfortable hotel and taking guided day hikes. Before you know it, Everest Base Camp will be beckoning…
UK guided walking holidays
Get footloose and fancy-free in Yorkshire, based in the historic harbour town of Whitby and venturing out on daily guided walks across heather-clad moors and windswept headlands (3-7 nights, from £285, with hfholidays).
Walking holidays in Morocco's Atlas Mountains
Spend a couple of days delving into the souks of Marrakech, then head south for gentle guided walks in the foothills of Morocco's Atlas Mountains, following mule trails between ancient Berber villages (Through the Foothills, six-day tour from £770, excluding flights, with Inntravel).
Don't leave home without...
A pair of walking poles to take the strain off your knees on steep descents and provide support on uneven terrain.