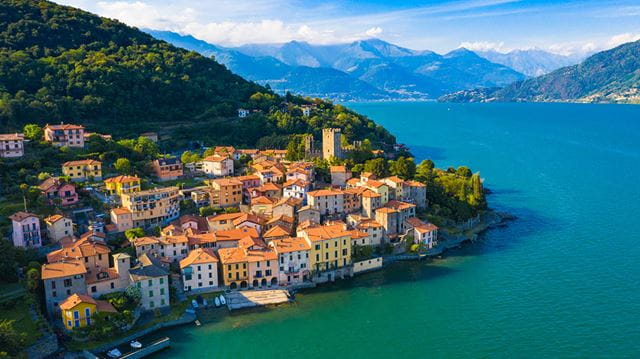 Due to the coronavirus, many of us haven't been able to get away for a holiday this year.
Whether it's due to the government's rapidly changing travel advice, financial struggles in the wake of job cuts, or simply because they feel safer staying home at the moment, quite a few Brits are putting off their next break until a later date.
That won't stop them from daydreaming about where they might go once things get back to normal, though. To give them inspiration – and to help them plan for future escapes – we asked Boundless members to nominate their favourite holiday destinations. Here are some of your top picks, put into words by travel writer Richard Mellor...
Dresden, Germany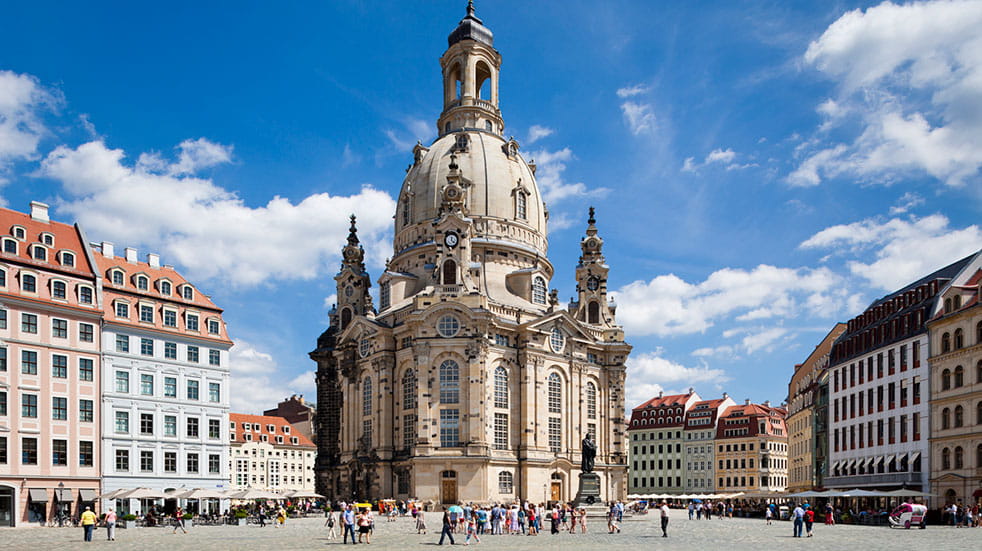 It's the extensive sightseeing opportunities, paddle steamers and very good food that render this riverside city a proven winner for Boundless member Tony Hart. Here's what a typical city break there might hold for him...
In 1945, one of Germany's most beautiful cities suffered as one of its most bombed. Tragically, much of 'Florence on the Elbe', as it was known, was reduced to rubble by Allied attacks. Happily, however, 1990's national reunification encompassed a rebuilding programme, completed in 2005 with typical efficiency, which brought about the faithful resurrection of its best baroque buildings and most glorious plazas.
Those are concentrated in its grand, café-covered Altstadt (old town), which stretches along the Elbe's southern bank in a fantasia of spires and towers. Iconic headline acts include the domed Frauenkirche church (pictured above) and the ostentatious Zwinger pleasure-palace complex, whose superlative cluster of museums hoard works by Raphael, Rubens and Rembrandt, plus displays of fine porcelain. The Zwinger's formal gardens also impress, and host summer concerts. Shows take place year-round at the Semper Opera House, while main plaza Neumarkt acts as the city's focal hub. Occupying one of its many colourful buildings, the broad Hotel de Saxe makes for a glamorous, convenient base.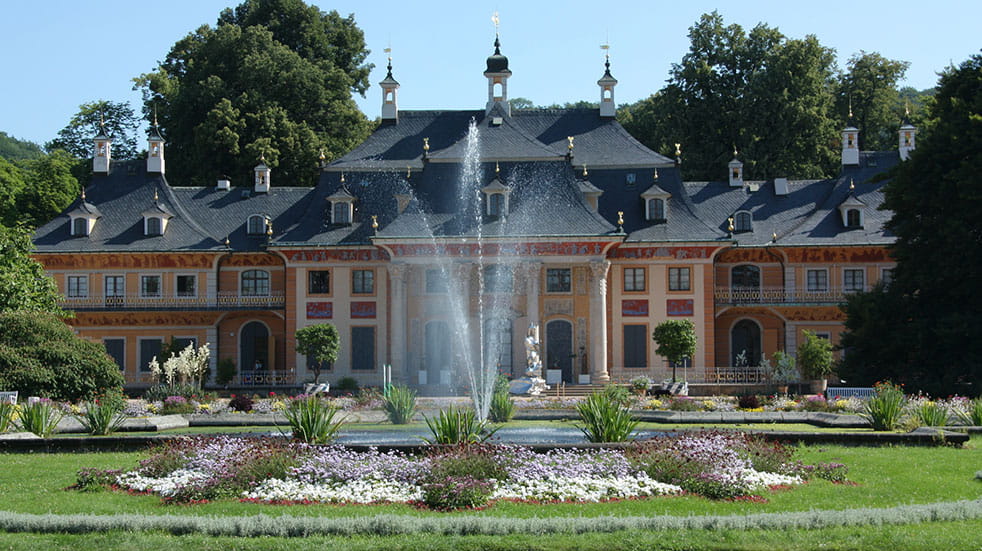 Cross the river and you enter an altogether different, trendier world – the new town, or Dresden Neustadt. As well as elegant shopping streets and, arguably, Germany's best bar district south of Berlin, Neustadt's young, multicultural population ensures a vibrant restaurant scene.
Villandry's nouveau European fare scores contemporary points in bright surrounds (and does well for vegetarians and vegans), while retro PlanWirtschaft offers all the schnitzel and sausage you'll ever need.
Between Altstadt and Neustadt, graceful paddle cruisers set off regularly up the Elbe. Particularly popular are five-hour return tours to the 18th-century Pillnitz Palace & Park (pictured above). These leave daily from the Altstadt side. Alternatively, consider heading to Neustadt's north and the Louisengarten, a classic German beer garden, or venturing further onwards to the former military arsenal that is now home to the fascinating Museum of Military History. Even the building itself is compelling, with a contrasting pointy, meteorite-style steel viewing platform boldly added by architect Daniel Libeskind in 2011.
Top tip
At Neumarkt's tourist office, ignore the Dresden City Card – you won't need the transport option as walking about is easy. Instead, go for a 48-hour Museums Card (€22).
• October half-term: should you holiday abroad or stay in the UK?
North Wales, United Kingdom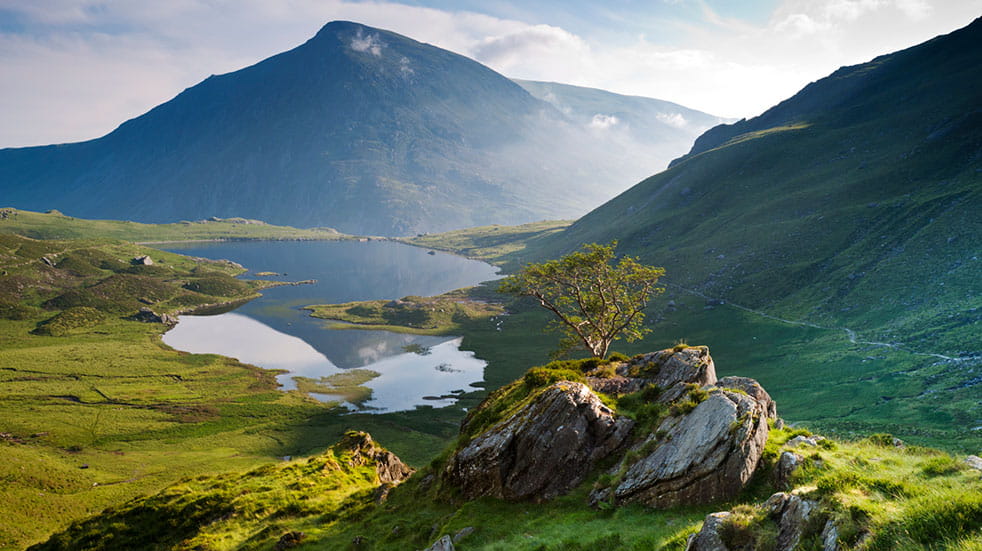 From an amazing aqueduct to Italianate villages via Snowdonia, beaches and a bevy of castles, there's always another patch of North Wales for Boundless member Ronald Seabrook to discover. Read on to learn about the gems that are likely to tempt him afresh...
Castles proliferate across Wales, but fortress fans can enjoy a particular feast in the country's wilder northern reaches. Come in along the fast A55 dual carriageway and you'll pass the spectacular Edwardian fortifications at Conwy and Caernarfon, each replete with turrets. Overlooking the Menai Strait is the Isle of Angelsey's Beaumaris Castle, the largest of them. Arrive, alternatively, via rangy, undulating back roads (or take a short detour off the A55) and it's easy to stop at ruined Denbigh Castle, beside the market town.
South of Denbigh, off the A5, stands another of the region's man-made wonders – and it just happens to be the place that Ronald plans to visit next. A World Heritage-listed site, the stone-and-iron Pontcysyllte Aqueduct (pictured below) – Britain's longest – carries the Llangollen Canal across 18 126-foot piers and 19 arches over the attractive Dee Valley and on towards England.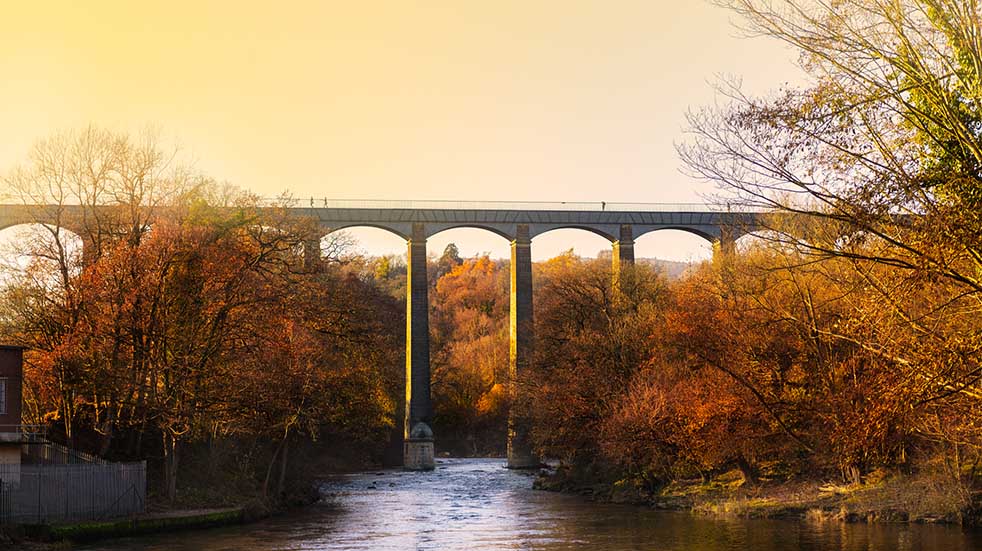 Head due west from there and it's not long before you enter Wales' crowning glory. Snowdonia National Park, including Mount Snowdon, is a sublime realm of waterfalls, dramatic cliffs, rivers and valleys around old slate-mining villages. It's heaven not only for walkers and cyclists but also for train fans, courtesy of the narrow-gauge and steam railways that miraculously traverse its craggy terrain. Perhaps most photogenic is the Ffestiniog Railway, which runs for 13.5 rugged miles from Porthmadog.
Close by is rhododendron-filled Portmeirion, its multicoloured buildings constructed to mimic an Italian village. Just south is another sensational castle, Harlech. Westwards, meanwhile, extends out the Llyn Peninsula, whose beachside Ty Coch Inn is one of Britain's most scenic pubs, and further north comes beach-ridden Anglesey. Here are good eateries, too. Menai Bridge is home to Michelin-starred Sosban, set inside an old butcher's shop, and to Dylan's, a specialist in the local mussels.
As well as cathedral city Bangor, the north coast includes Llandudno: a still-popular Victorian resort with grand houses, another sandy beach and a vintage pier. Its seafront St George's Hotel makes an excellent base for regional explorations.
Top tip
Motorised canal-boat trips across the Pontcysyllte Aqueduct depart daily in summer, and on Saturdays during winter (October–March), from Llangollen's Wharf.
• 10 fabulous Great British destinations that you can visit right now
Lake Como, Italy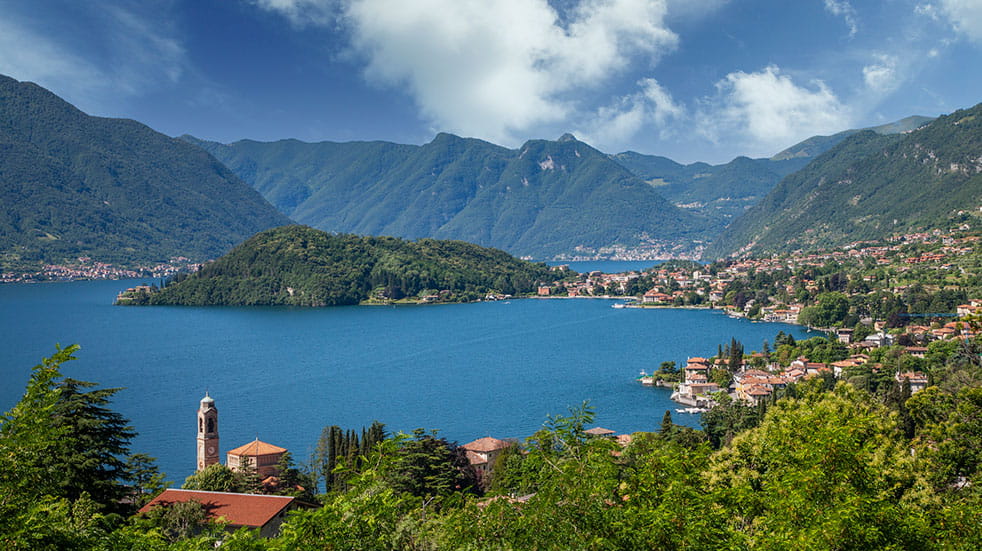 Boundless member Caroline Raine is enticed by the beautiful scenery of Lake Como and – driving via Florence – yearns to explore its more authentic, crowd-free corners. Here are some of the treasures she might unearth...
Yes, there are opulent, Belle Epoque-style hotels and Bellini-sippers below bell towers in most towns. Yes, red Ferraris tear about and, yes, George Clooney owns a neoclassical villa here. Undoubtedly, Lake Como is glam. But it also has another side: look hard enough and an authentic and hopelessly beautiful destination soon unveils itself, all glittering water and tumbling mountains.
In shape, the lake is an upside-down Y, with its main northerly body splitting into two long legs. At a maximum of 30 miles long, that adds up to a lot of terrain to explore, and you'll need at least three days to make a decent impression.
Positioned regally at the apex of those two legs is Bellagio, the lake's most famous town courtesy of its flower-lined streets, waterside shopping arcades, Old World ambience and public gardens. Look out, too, for La Fontana, an excellent and good-value inland – up steep stone steps – pizzeria with outside seating.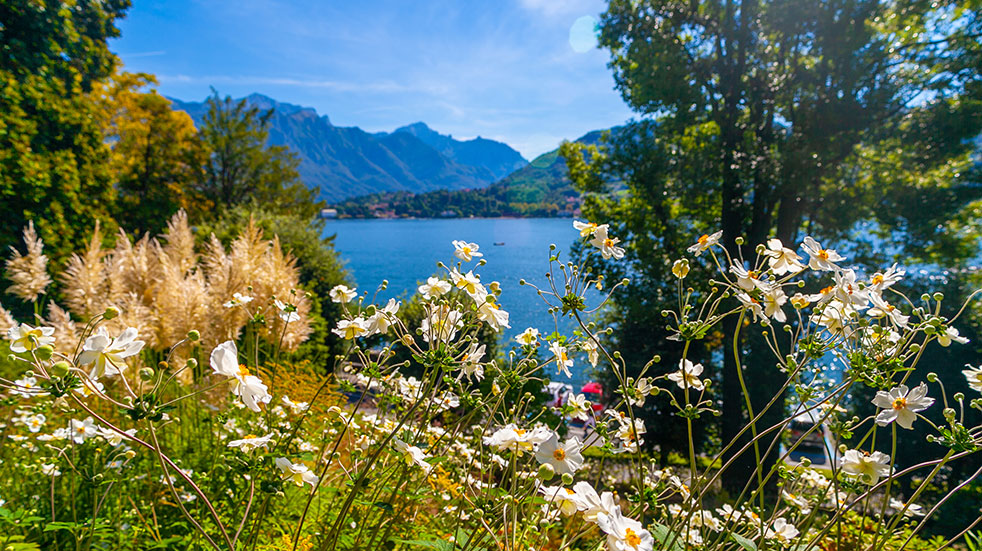 Como's other popular destinations are Tremezzo – where yet more gorgeous botanical gardens await at the Villa Carlotta(pictured above) and whose opulent, romantic Grand Hotel boasts a floating pontoon pool – and rustic, castle-guarded Varenna. Como city itself is bigger and has a medieval cathedral centre, while Menaggio's lakefront is all hotels, restaurants and even a mini-golf course.
Heaps quieter is Bellano, on the north-eastern shore close to Varenna; it has the same narrow, car-free streets, tree-lined promenade, beach and bobbing boats, plus cheaper hotels and an impressive ravine and waterfall. Down in the far south-eastern corner below Mount San Martino, Lecco offers colourful buildings and a local, residential feel around its small quay.
The real joy here, however, comes in exploring. Catch a ferry and zig-zag between towns. Drive the winding shoreside roads or follow ancient footpaths between hillside villages – the six-mile Greenway walk from Colonno to Griante is recommended – or ride the Como-Brunate funicular for a panorama of peaks and more lakes. Finally, and of particular temptation for Caroline, is of course the swimming off beaches like Lido di Lenno in the mellow lake itself.
Top tip
When getting around, choose between fast ferries (essentially A to B) or slow ones, which stop in various towns and suit slow-travel fans.
• The ultimate armchair travel guide for exploring the world during lockdown
Isle of Wight, United Kingdom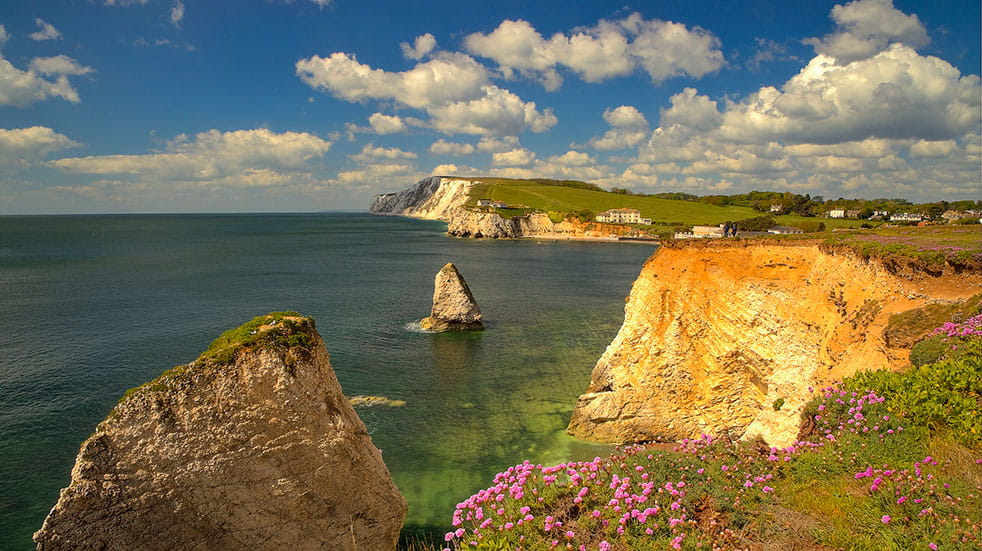 Boundless member Claire Alldis has visited the balmy Isle of Wight every year of her life, and hopes to continue the tradition in 2020. Here's a guide to the nostalgic feel and natural beauty that keep luring her back...
There's a delicious simplicity to life on the diamond-shaped Isle of Wight. From the isle's small size – 23 miles at its widest – and ease of access via short ferries across the Solent, nothing is complicated aside from often-wiggly roads. And while trendy restaurants have arrived in recent years, the main holiday recipe remains intact: beaches, a balmy climate, bucket-and-spade resorts, sticks of rock, good walking and interesting history.
There are independent hotels, friendly B&Bs, glampsites, campsites and caravan parks in most corners, so where you stay will depend on the sort of atmosphere you prefer. To the east, Ryde, Sandown and Shanklin's amusement-packed esplanades and clean shores (pictured below) suit family holidays; in-between come well-to-do villages and a short steam railway. Rather quainter, South Wight is where the Victorians came in droves and centres around Ventnor and its botanic garden.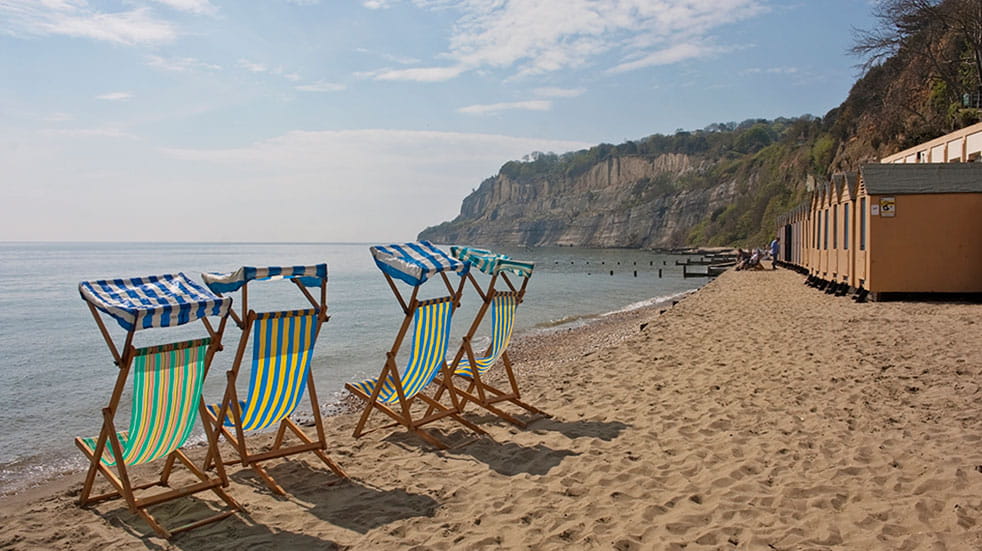 The northern coast – though attractive Cowes hosts the famous sailing regatta every August and is handily placed for ferries – lacks beaches. Central 'capital' Newport has great facilities and scores points for convenience but struggles for charm.
Little-developed West Wight has no such issue, with village tea shops and green fields giving way to duney beaches and cliff-top walks before The Needles – three chalk stacks – extend into the English Channel. It's quiet and far less kitsch, with Yarmouth, where Claire stays in a small, family-run caravan park, the best HQ.
Amidst it all are superb walking routes such as the 14-mile Tennyson Trail, linking sites relating to poet and former resident Alfred Lord Tennyson. Talking of former residents, Osborne House near Cowes is where Queen Victoria fled after Albert died, and has preserved rooms to explore, while Charles Dickens lauded southerly village Bonchurch as 'the prettiest place I ever saw in my life'. Close by is Ventnor's upmarket The Royal Hotel and its restaurant, where seafood risotto features among its acclaimed dishes.
Top tip
The Isle of Wight has many strong points, but a reliable bus service is not one. Aim to drive, or use the railway from Ryde to Ventnor.
Do more with Boundless
Save up to 10% on Barrhead luxury holidays
If you're longing to book that special trip for 2021, you can save on Barrhead's award-winning deals on all-inclusive holidays, cruises and more. To find out more, click here.
Save on a guided tour holiday
If you love travelling and have a taste for authentic experiences that immerse you in local culture, Travelsphere has the perfect adventure for you. To find out more, click here.
Photos: Getty Images