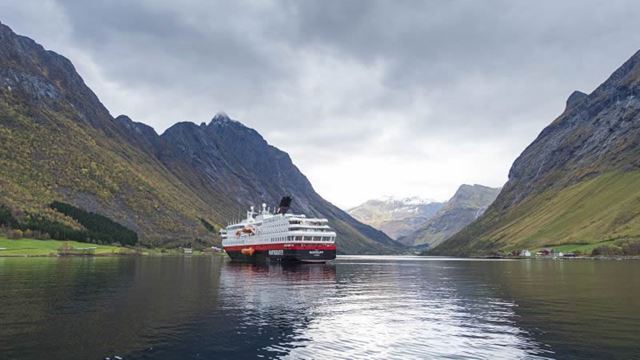 Norway, 1893: Captain Richard With wins a tender to operate an express shipping route along the Nordic country's western and northern coasts. Undeterred by the passage's many hazards, he begins providing weekly departures north from Trondheim to Hammerfest, then later from Bergen to Kirkenes. Taking just seven days, this becomes known as the 'hurtigruten', or 'fast route'.
More than 125 years later, Captain With's company – now named Hurtigruten – remains just as pioneering. Its Coastal Express services set off north daily from Bergen on 12-day voyages, while Hurtigruten Expeditions' innovative fleet of small ships take adventurers to more or less everywhere else on the planet: the Canary Islands, Costa Rica, Greenland, Machu Picchu and many other destinations. Along with a relentless desire to push boundaries and explore, Hurtigruten is determined to inspire its guests.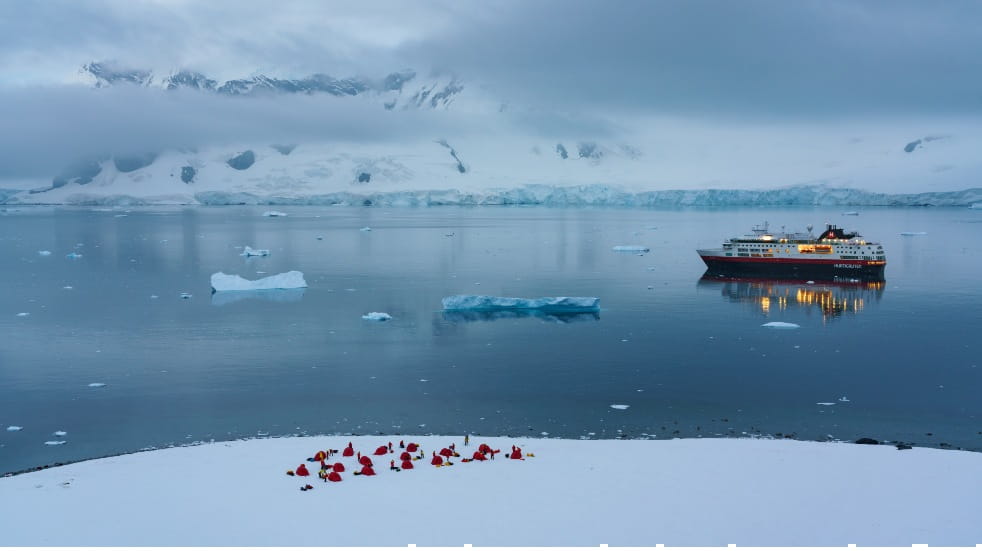 As you make lifelong memories amid the planet's most mind-boggling locations, experts for each stopover on the route will introduce you to cultures and ecosystems while also outlining the consequences of climate change (rather than pretending it doesn't exist). That's all part of the brand's determined focus on sustainable travel. There's much more, too. Using the UN's Sustainable Development Goals as a framework, Hurtigruten's other trailblazing efforts include being the world's first major travel company to have completely removed single-use plastic from all its vessels and hotels, and launching the first hybrid-battery-powered expedition cruise ships.
Its key principles are to prevent the degradation caused by mass tourism, to respect indigenous communities and to provide amazing experiences and a positive footprint while having minimal impact on any one place. Hence the Hurtigruten Foundation, funded by onboard activities and donations, whose efforts revolve around three main pillars: conserving marine wildlife, fighting pollution and empowering projects in destinations served by Hurtigruten.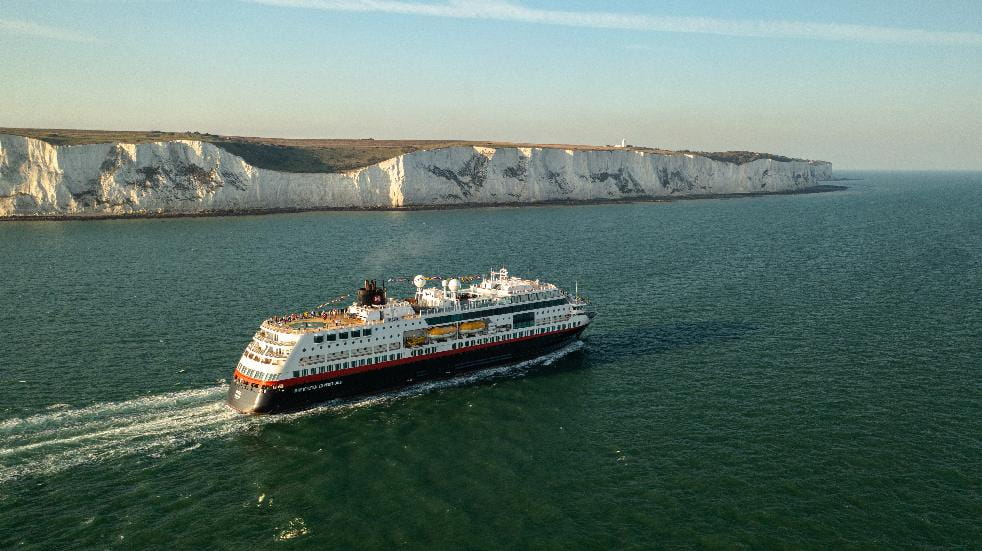 This attention to sustainability doesn't detract from your onboard experience. On every holiday, you'll travel in perfect comfort amid an abundance of superb facilities. Across the fleet of small ships, panorama lounges or Hurtigruten's unique Science Centers accompany hot tubs and wellness centres. MS Fram displays art by Arctic creatives, while beautiful woods lend MS Nordstjernen a vintage feel. Limited to 90 passengers, the sleek MS Santa Cruz II boasts a Cordon Bleu-trained gastronomy director.
---
Big adventures on small ships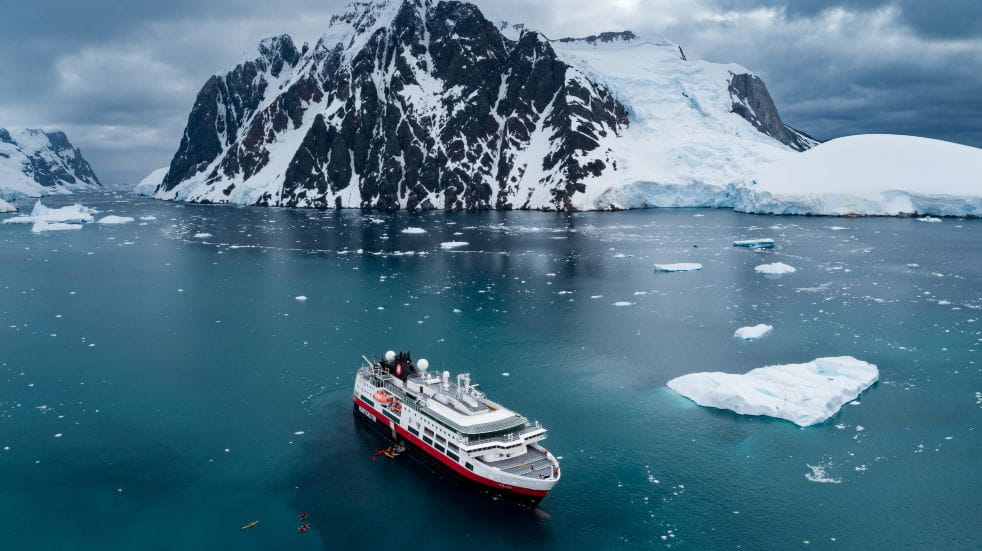 Now the world's largest expedition cruise line, Hurtigruten Expeditions provides bucket-list adventures from the Arctic to Antarctica – and almost everywhere in between – for curious, conscious travellers. These are once-in-a-lifetime journeys to places you'll never forget; a chance to gasp at geographical marvels that you could never have imagined.
Calling on their extensive experience, Hurtigruten's growing fleet of custom-built expedition ships transport guests to 250 destinations in more than 30 countries – be it cruises from Dover to the Norwegian Fjords, whale-watching in Alaska, visits to volcanic Iceland or stops on idyllic Caribbean isles.
Few of those 250 destinations are more astonishing than Ecuador's UNESCO-protected Galápagos Islands, where Hurtigruten Expeditions offers science-oriented cruises all year round. In the wildlife paradise that inspired Charles Darwin, you'll see unique animal species such as giant tortoises and marine iguanas, as well as having the chance to kayak, paddleboard or snorkel.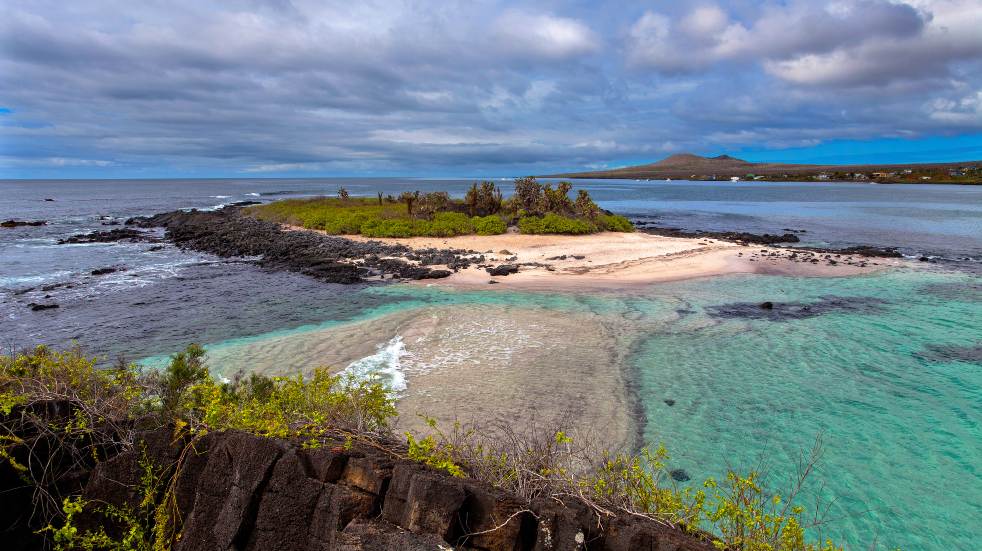 Equally memorable is the southernmost continent on Earth. To really get to know the White Continent, opt for a southbound 'In-depth Antarctica & Patagonia Expedition'. Departing every October from Valparaiso in Chile, this 22-day epic voyage takes in beautiful Patagonia and the Chilean fjords before rounding Cape Horn and spending a week exploring Antarctica. Itineraries are adapted to suit the elements, but include ice cruises, hikes, landings whenever possible and a visit to penguin rookeries.
Rather more tropical is the 'West African Archipelago Expedition', a 13-day cruise between Cape Verde and Guinea Bissau's little-known Bissagos Islands. Also taking in the captivating streets of Senegal's capital, Dakar, this winter warmer not only takes you to volcanoes and virgin beaches, but also presents mangroves, reefs and, during November, the possibility of glimpsing rare saltwater hippos.
Not that you need to change continents, or even countries, to unearth wonderment. Hurtigruten's summertime staycation cruise, 'British Isles – Remote Islands, Natural Wonders and a Diverse Coastline', proves that. Dramatic walks, seabird colonies, whisky-makers and the world's oldest continuous parliament all await during 13 delightful days.
---
The world's wildest seaboard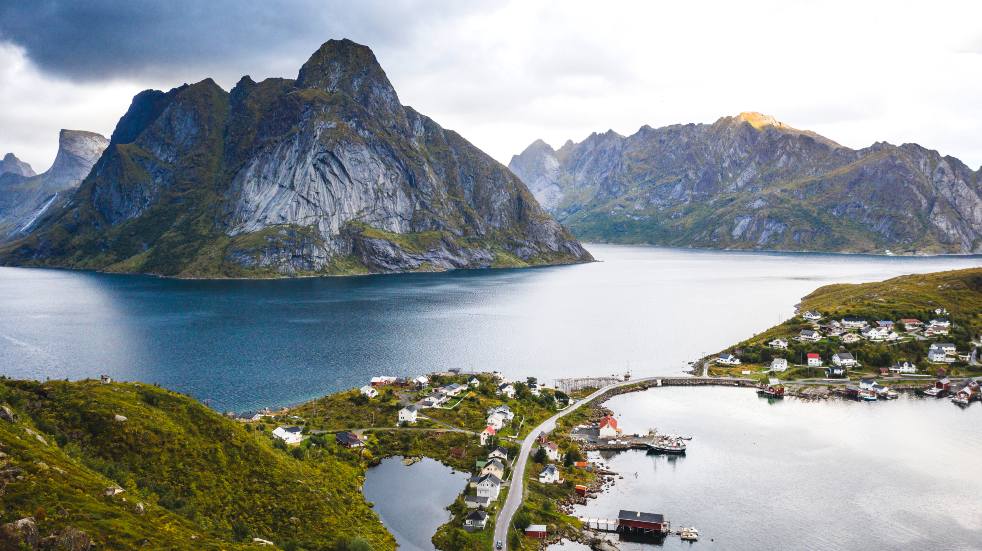 Closer to its own home, Hurtigruten's Coastal Express ships continue to navigate the Norwegian coast, as the line first did in 1893. Now taking a dozen days in total and perfect for anyone keen on an immersive, educational experience, this route is lauded as 'the most beautiful voyage in the world' for good reason. In between handsome old port towns, you'll see waterfalls tumbling down vertiginous slopes into stark blue water as snowy, myth-cloaked mountains loom theatrically behind.
Hurtigruten's comfortable ships are nimble enough to manoeuvre along narrow, steep-sided fjords close to the coastline, delivering exceptional views of passing landscapes. Each intimate vessel promises an informal atmosphere and casual dress code. During journeys, the on-board Coastal Experience Team will share insights about local history, culture, science, nature, photography and more. With foods sourced daily from local suppliers, you'll also get to taste the best of each region, too.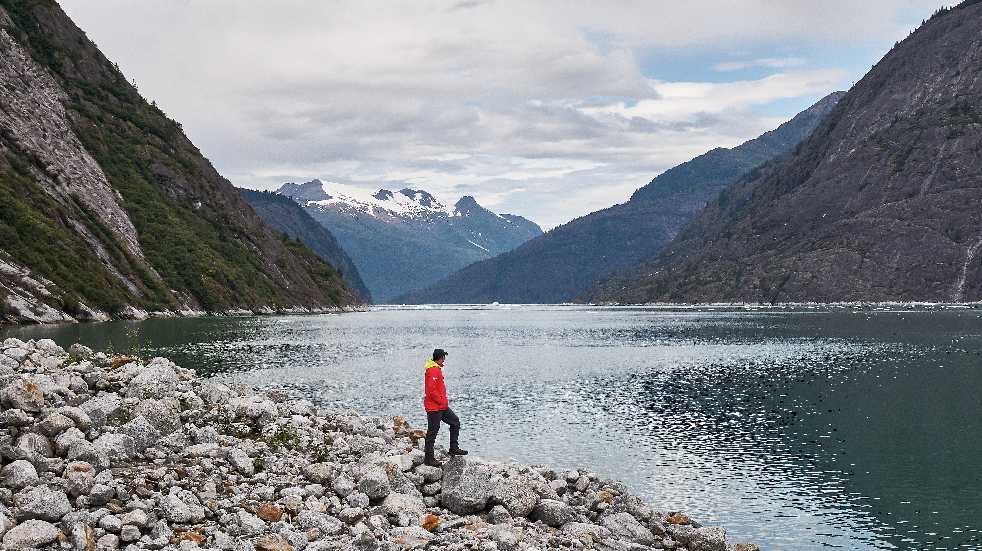 There are sailings along the coast from Bergen to Kirkenes and back all year round. The 'Norway in a nutshell: Fjords and Midnight Sun' cruise travels during summer months, when days never get fully dark – only subsiding to a haunting, reddish yellow hue at night – and towns and most cities are at their most vibrant. It starts in Oslo in order to include the picturesque Flåm Railway before embarking north via more than 100 fjords and 10 times as many mountains.
Winter is the time of the aurora borealis. Featuring onboard lectures by renowned astronomers such as Sadie Jones and John Mason, an 'Astronomy Voyage: In Search of the Northern Lights' exclusively visits Tromsø's planetarium and lets you maintain a regular surveillance for the haunting 'merry dancers' – red, blue, green or purple streaks that can suddenly and magically festoon the sky. If they don't appear, don't worry: you'll receive a free six- or seven-day cruise in the next Northern Lights season*. That's the sort of care Hurtigruten has been showing customers since the 19th century.
*Northern Lights Promise valid on the 12-day voyage only. See hurtigruten.co.uk for full terms and conditions.
---
Save 10% on an exceptional cruise
From two-day cruises along the Norwegian coast to three-month Pole-to-Pole expeditions, every Hurtigruten voyage provides spectacular scenery, local insight and a sustainable approach.
Boundless members can save an additional 10% on any Hurtigruten cruise. To find out more or book a cruise, please visit hurtigruten.co.uk/boundless and enter the code HRG-BDS at the checkout to redeem your discount.
---
Do more with Boundless
To benefit from amazing offers, along with dozens of other deals on holidays, motoring services, experiences, shopping and more, join Boundless today. To find out how, visit our dedicated membership page.