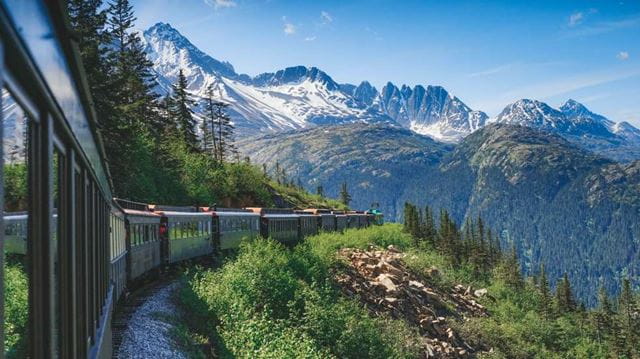 Your expert: Monica Rajesh is author of Around the World in 80 Trains, positioning her as the perfect person to teach you some practical tips for train travel and to explain how best to travel Europe by rail on holiday.
Across Europe, railways are seeing a renaissance, with the resurrection of once-defunct services, and sleeper trains waking from their slumber. Flying may appear quicker and more convenient but the opposite is often true. Train companies don't charge for wider seats, excess baggage or early boarding, and you'll be whisked into the heart of a city instead of arriving on the outskirts to battle a taxi queue.
---
How to book tickets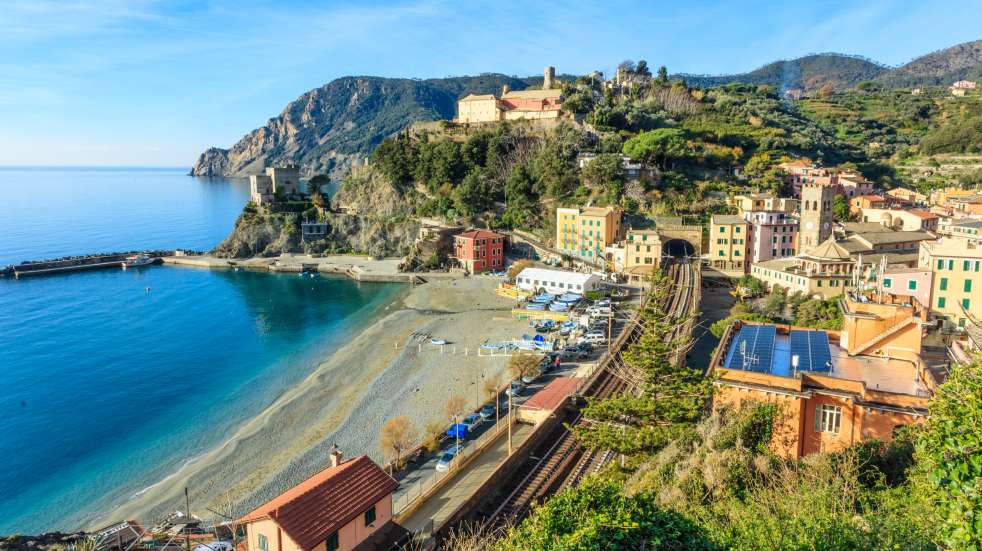 Currently there's no single, central website for European train tickets. The best option is to buy a ticket directly from the operator in the country where your journey begins. However, you can purchase tickets for travel in a number of European countries including France, Italy, Switzerland, Spain, Germany, Austria and the Netherlands through thetrainline.com. You'll receive an e-ticket, so there's no need to collect paper tickets before boarding. Book as far in advance as possible to guarantee seat reservations and cheaper fares: flexible fares cost a little bit more, but they offer breathing room to change plans before departure. Boundless members have recommended sncf.com in the past, too – a French operator that also covers routes to Belgium, Spain, Italy, Luxembourg and Germany.
For travel on local and regional trains, it's usually fine to turn up at the station and buy tickets on the day. If you're planning on a number of cross-country journeys, it's best to break them up and book individual tickets for each segment through each operator's website. Or consider buying an Interrail pass, which provides the freedom to travel at will through 33 countries – but you may still have to make seat reservations and pay a €10–€20 supplement for high-speed trains, couchettes and sleeper berths.
There really is no better way to travel than sitting in the window of a cosy compartment, watching the Swiss Alps rise and recede, the French countryside blaze in spring sunshine, or Amsterdam's windmills turning in the breeze.
---
Four of the best routes
1. Stockholm, Sweden, to Narvik, Norway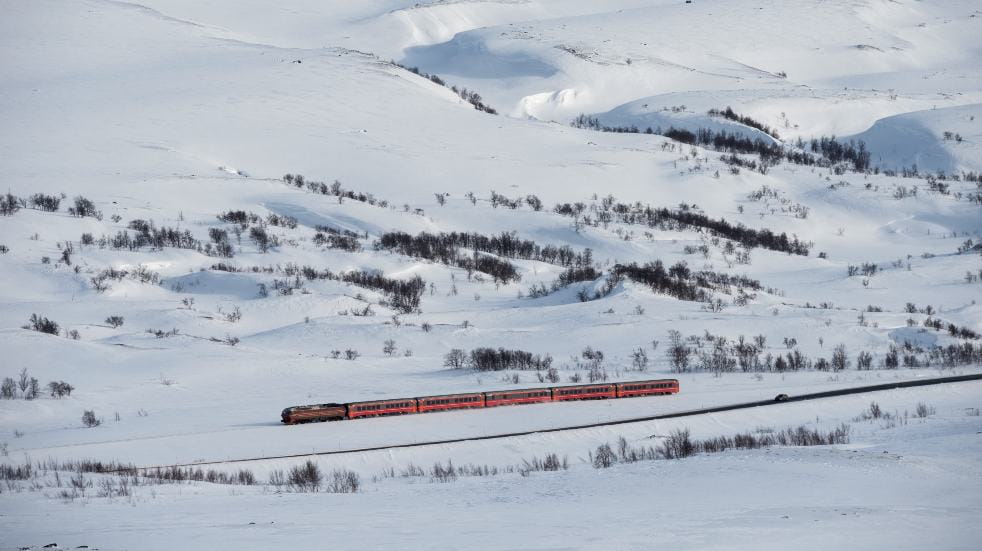 Best taken in spring when Sweden's lakes begin to thaw, this sleeper service departs the capital just after 6pm and weaves up the length of the country and over the border into Norway, and into the Arctic Circle. On board you'll find a lively dining car where families and groups of skiers chat over boxes of hot reindeer stew and mash, while snow drifts and cabins draped in fairy lights whip by in the darkness. On arrival in Narvik there are plenty of activities geared around seeing the Northern Lights.
Tickets start at around £75 one way. omio.com.
---
2. The Cinque Terre Railway, Liguria, Italy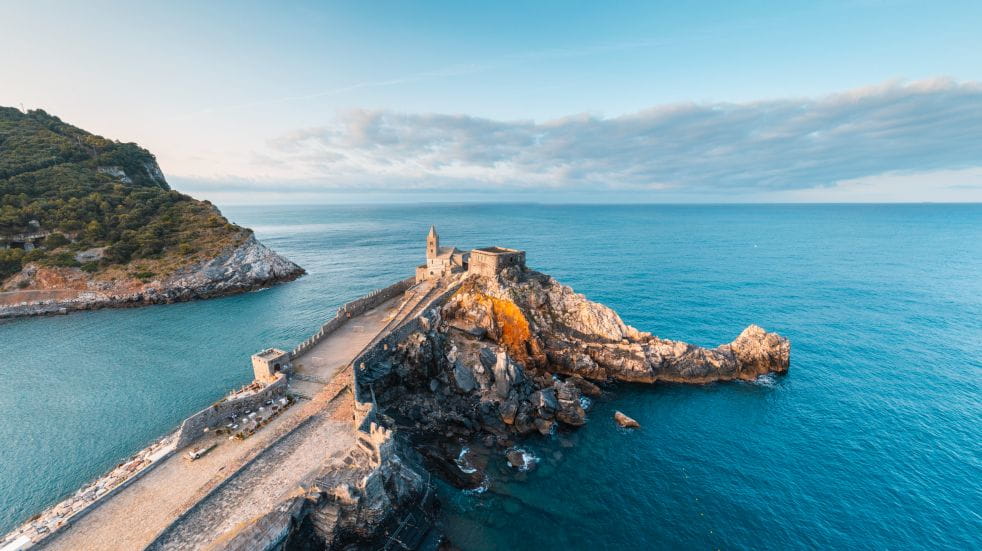 One of the country's most popular regions, the Cinque Terre fulfils every fantasy about Italy. Built on the rocky coastline, these five fishing villages feature medieval cobbles, friendly hotels and family-run trattoria. But it's the bits in between that are home to hidden shrines and chapels, terraced vineyards and old footpaths flanked by olive groves, all of which you'll see in the four-minute bursts by train between the villages. Disappearing in and out of hillside tunnels, the train from La Spezia to Levanto hugs the precipice of this gelato-coloured jumble of villages while the sea smacks against the rocks below.
A one-day adult Cinque Terre train card, with access to hiking trails and unlimited travel on Cinque Terre Express trains, costs around £15. italiarail.com; cinqueterre.eu.com
---
3. Fréjus, France, to Ventimiglia, Italy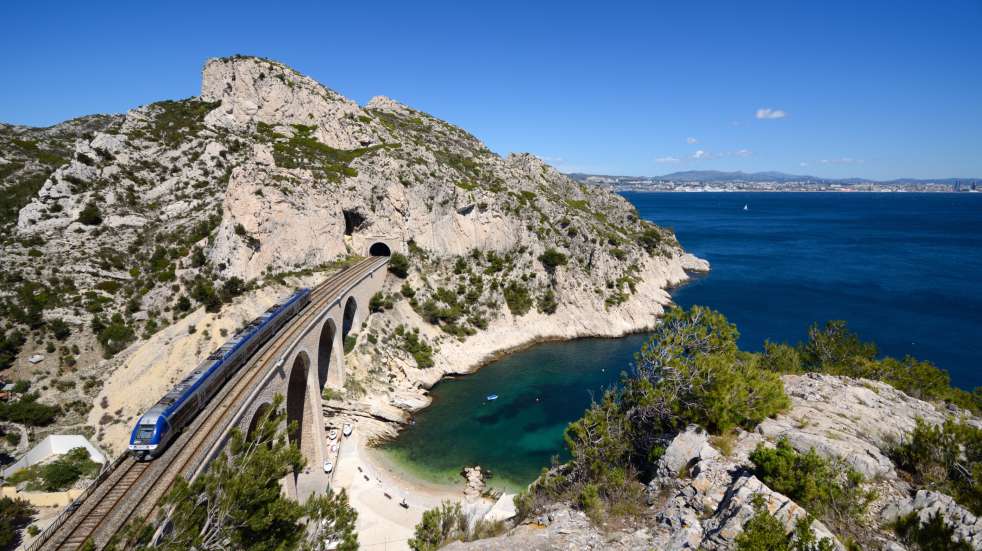 The regional train that runs along this route from France into Italy begins in the historic town of Fréjus and ends three hours later in the Italian market town of Ventimiglia. Following the shore of a glittering Ligurian sea, the double-decker train is akin to a bus service taking teens to school, waitresses to work and carefully coiffed ladies to the beach with their dogs. Stopping at major stations like Cannes, Nice and Monaco, the train also threads into lesser-known coastal hideaways like Cagnes-sur-Mer, Juan-les-Pins and Antibes, where passengers should consider breaking up the journey for a slice of fishy pissaladière and a stroll around the town.
Tickets from around £16 one way. sncf-connect.com
---
4. Åndalsnes to Dombås, Norway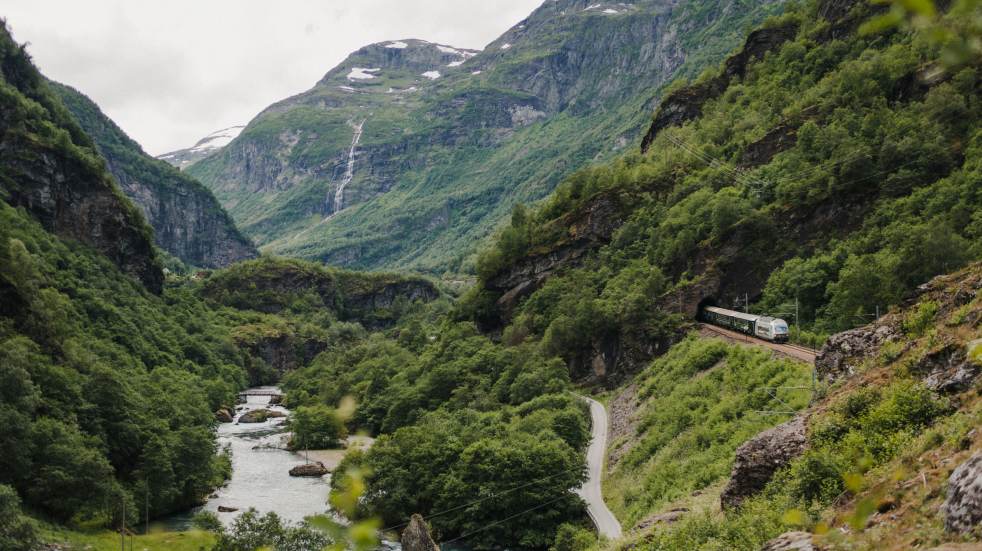 For the first 20 minutes or so this train sails by brooks bubbling at the trackside and houses dotted around gentle slopes, but the terrain soon morphs into mountain territory where vertical peaks wear scarves of cloud and gravelly grey fingers stretch down their sides where glaciers once moved. The Rauma river tumbles over boulders, foaming as though filled with soap. Creamy sandbanks rise from turquoise water and lone salmon fishermen stand knee-deep in the swirl. Stopping at key spots along the way, the train offers plenty of opportunities for photographers to get their shots and for others to simply stop and breathe in the beauty around them.
Tickets from £18 one way. vy.no/en
---
Do more with Boundless
Train travel with Barrhead
Save £290pp* on Barrhead's scenic eight-day escorted tour of Lake Como and St Moritz, including an excursion on the Bernina Express, with prices starting from £915pp for Boundless members (RRP £1,205pp). To find out about offers, discounts and more, visit the Boundless dedicated membership page here.