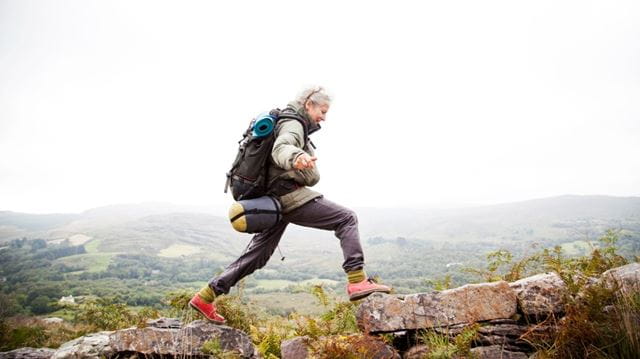 When Helen Shapiro sang that she was "walking back to happiness", she doubtless struck a chord with millions of people around the world.
Walking is one of the most rewarding forms of exercise you can get, providing not only a wide range of health benefits but also the opportunity to spend time amongst the splendour of nature. Whether it's battling the wind upon heather-strewn Yorkshire moorland, hiking around sun-drenched Tuscan foothills or tiptoeing through crystal-clear Caribbean waters, you're sure to find wonder when you walk.
Chances are that you've already spent your holiday budget for this year. However, if you're anything like us, you'll already be dreaming of next year's getaway. So, to give you some inspiration, we've teamed up with HF Holidays – one of the UK's most well-established tour operators – to round up some of the most spectacular walking and activity breaks for 2022 and beyond.
All of the breaks listed in this article come from HF Holidays' brand-new brochure 2022-2023. To view, download or order a free printed copy,
click here.
HF's walking tours cover more than 80 destinations across six continents.
---
1. Gotaleden Guided Trail – Sweden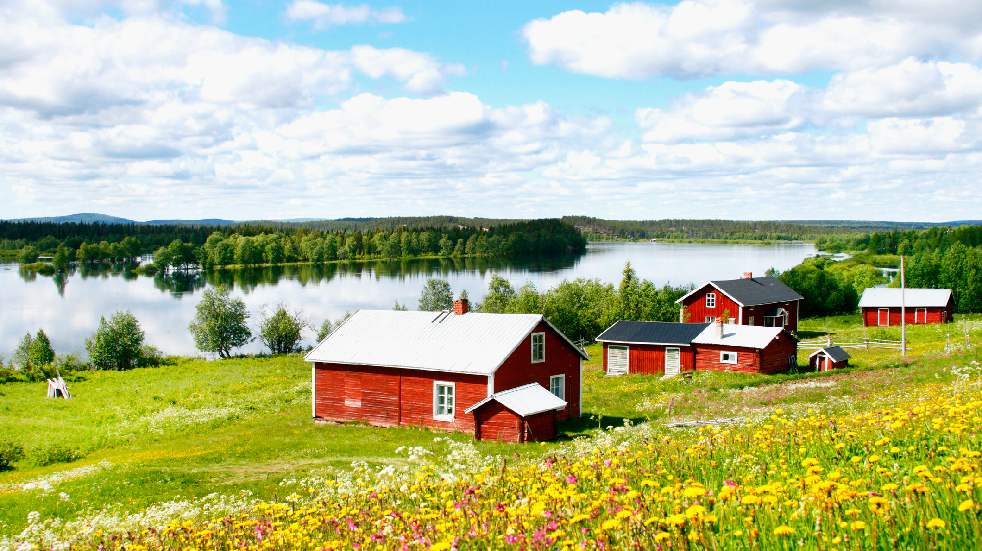 New for 2022, this four-day walking tour gives you the chance to discover some of Sweden's most celebrated sights on foot. You'll get to sample Gothenburg, famed for its leafy boulevards, vibrant street cafes and sustainable living; explore the Säveån nature reserve with its crashing river rapids and myriad wildlife; and take a tour of the famed Poppels brewery, manufacturer of more than 1,300 craft beers. Covering a total of 23½ miles, this glorious guided tour leaves no stone unturned.
Four nights from £1325pp with flights. Departures from April 2022
---
2. Alnmouth – Northumberland, UK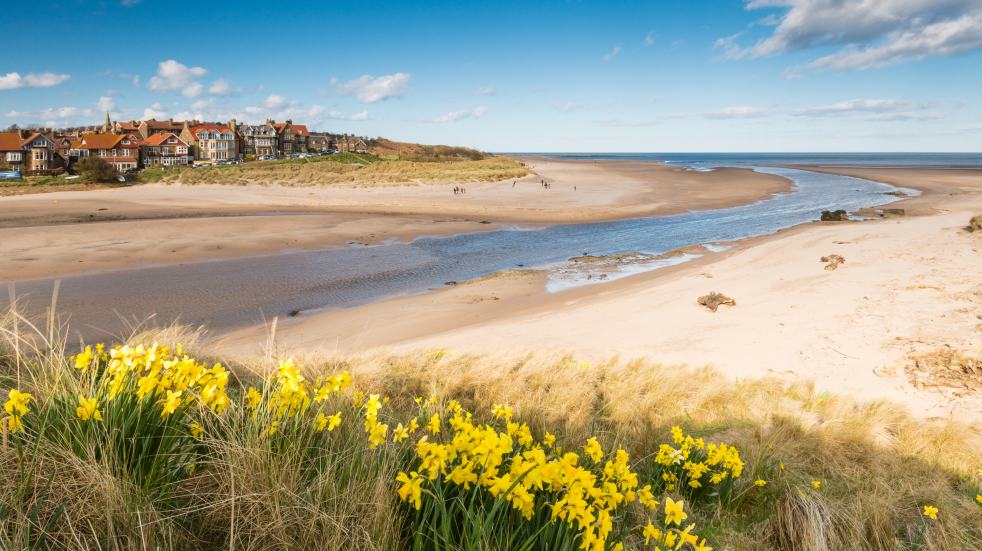 The rugged landscapes of Northumberland have enthralled visitors for centuries, and you're sure to be enchanted when you arrive in the area for one of HF Holidays' walking breaks. From your base at the Nether Range country house, you can embark on a range of walking adventures. You won't want to miss the famous St Oswald's Way, which meanders along the Northumbrian coast from the Holy Island of Lindisfarne in the north to the historic Hadrian's Wall in the south. An inspiration for poets and painters alike, it's tonic for the soul.
Prices start at £239pp full board for two nights
---
3. Stubai Alps – Neustift, Austria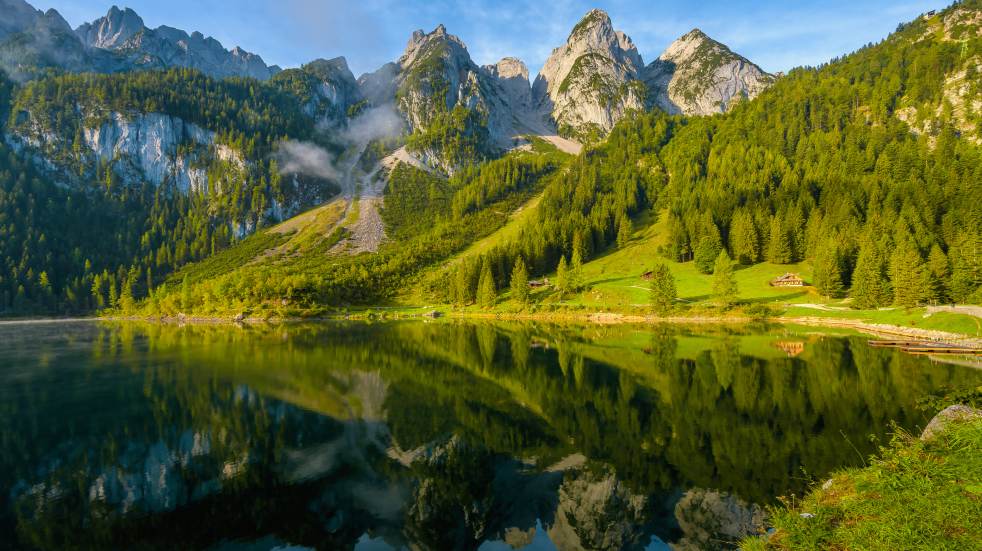 The hills are alive! If you've ever fancied following in the footsteps of Maria Von Trapp and waltzing across flower-filled Alpine meadows, now's your chance. During this guided walking holiday, you'll get to explore the untouched majesty of this mountain region: an awesome patchwork of soaring peaks, lush valleys and rocky cascades. Walks range from family-friendly (3-6 miles on good paths) to more challenging (6-11 miles with up to 3,500 feet of ascent). If you get tired, you can always stop for a drink at one of the charming refreshment huts nestled among the hills. The views will take your breath away.
Seven nights from £1399pp with flights. Departures from June 2022.
---
4. Lewis and Harris – Outer Hebrides, Scotland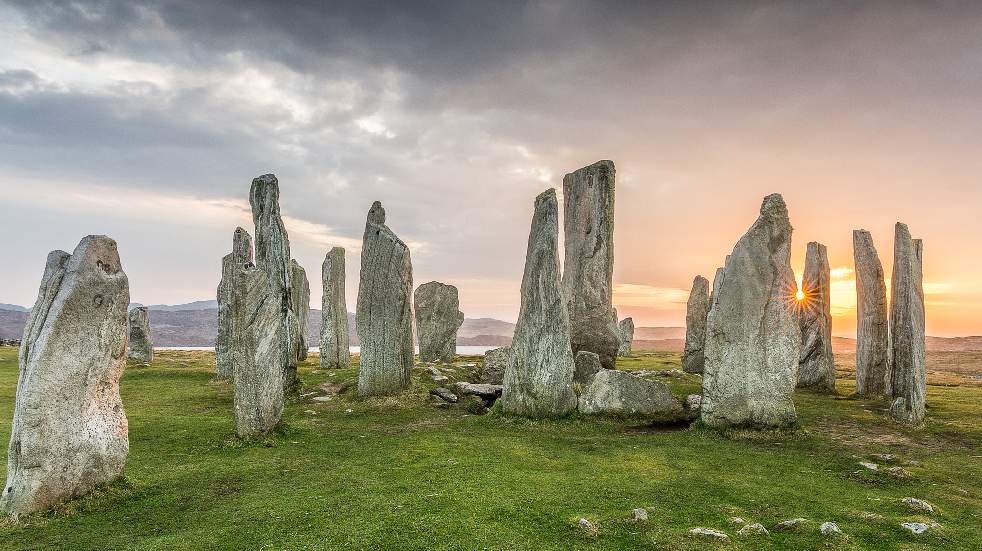 Nothing recharges the batteries like spending time on a remote island. Lewis and Harris may only cover 2,179 square kilometres, but this Outer Hebridean gem is blessed with some of the UK's most awe-inspiring attractions. Over the course of this week-long guided walking break, you'll witness the mysterious Calanais Standing Stones, tread along the glorious white sands of Luskentyre and visit Gearrannan Blackhouse Village, home of the world-famous Harris tweed. In total, the break covers 44½ miles of walking with a maximum daily ascent of 1,540 feet.
Seven nights from £1,399pp. Departures from April 2022.
---
5. Piedmont – Montelupo, Italy
What could be more idyllic than sipping local wine surrounded by rolling countryside and quaint hilltop houses in the heart of Tuscany? If that sounds like heaven to you, then you'll love this week-long guided walking break. The itinerary takes in vineyards, river valleys and medieval villages, with two guided tour options every day. Walks range from easier (4-7 miles with occasional steeper sections – up to 1,000 feet of ascent in a day) to harder (5-9 miles with occasional steeper sections – up to 1,300 feet of ascent). Whichever you choose, you're guaranteed a taste of la bella vita!
Seven nights from £1375pp with flights. Departures from April 2022.
---
Save money on a walking break with HF Holidays
HF Holidays offers hundreds of guided and self-guided walking breaks, covering more than 80 UK, European and worldwide destinations. Whether you want to experience the dazzling peaks of Norway's 'Home of the Giants' – Jotunheim National Park – or New Zealand's renowned Maori hospitality, HF can help you fulfil your dreams. Its walking breaks cater for all abilities, from beginner to pro, as well as a variety of budgets.
As a Boundless member, you can get a £50 discount when you book one of HF Holidays' UK breaks. To find out more,
click here.