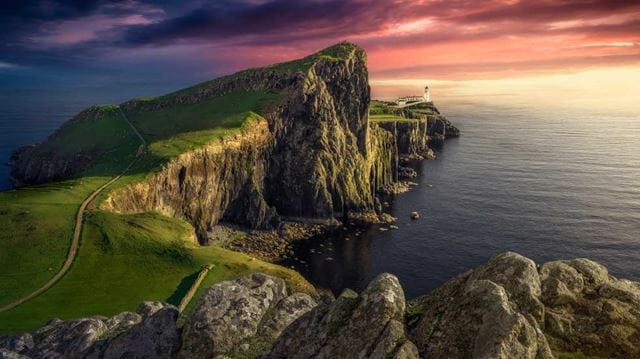 Though foreign travel is starting to become a possibility again, not everyone is ready to take that step just yet.
Luckily, there are lots of fantastic places here in the UK that you can go for a short break or holiday. OK, so you might not get the sunshine, but as Billy Connolly once said: "There's no such thing as bad weather – there's only the wrong clothes. Get yourself a sexy raincoat and live a little."
With unique landscapes and regional cultures, the British Isles have attracted tourists for centuries. So, let's glide past the swimwear section, get kitted out in a stylish mackintosh or poncho, and take a tour of our own beautiful back yard.
To help you plan your trip, we've also added some recommendations for places to grab a drink and a bite to eat. You're going to need some refreshment after all that exploring!
---
The Lake District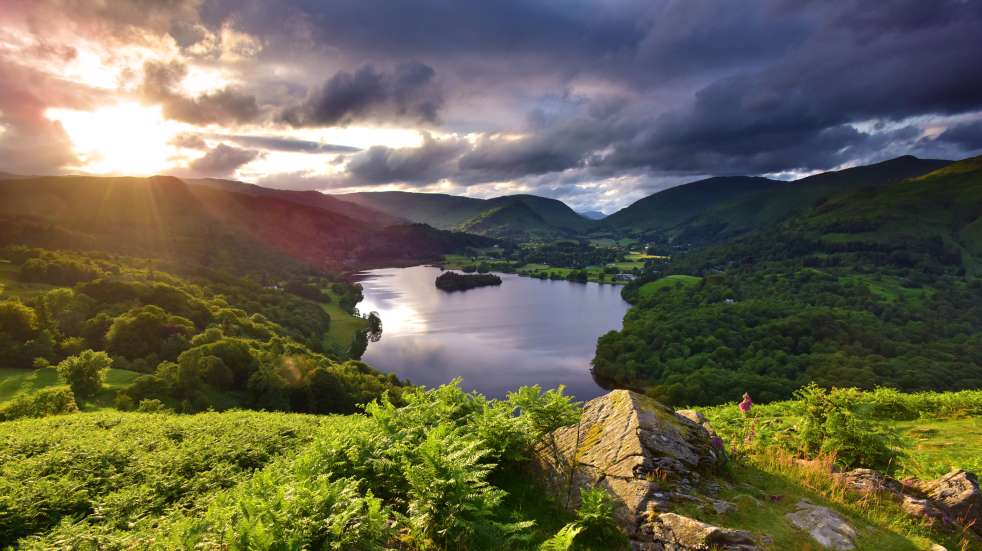 First up is a region that's still infamous for its extended love affair with the poet William Wordsworth. His 'golden daffodils' only appear between February and April, but you can still visit Wordsworth's home, Dove Cottage, to see where he composed some of his loveliest lines.
Wordsworth saw those daffodils near Glencoyne Bay at Ullswater lake. But, as its name suggests, the Lake District has a lot more water available. With 16 lakes on offer, there's something for everyone – enjoy a cruise along Lake Windermere, which includes a visit to Windermere's cafés and gift shops, book a trip on the National Trust's Victorian steam-powered yacht at Coniston Water, or enjoy a picnic walk along one of the many trails.
If wildlife is your passion, head to the man-made beauty of Lake Thirlmere. Embraced by 2,000 acres of coniferous forest, drink in the landscape while keeping your eyes peeled for red squirrels and deer.
Where to eat:
We love the traditional Cumbrian cosiness of The Wild Boar. But if you're really looking to push the boat out (no pun intended), reserve yourself some Michelin-starred excellence at The Old Stamp House. It's another attraction with a link to Wordsworth – but then, would the Lake District have quite the romantic reputation it deservedly wears without him?
---
The Scottish Highlands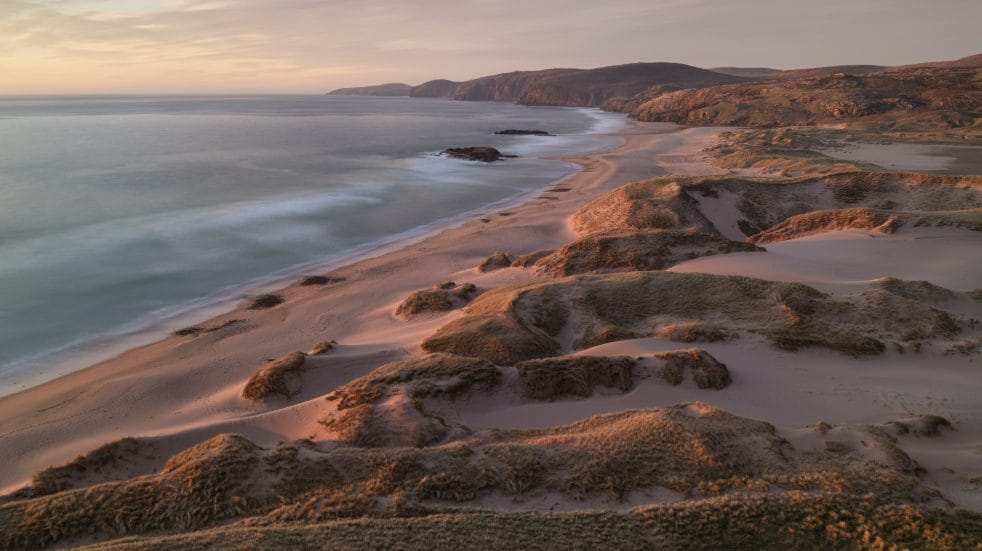 It's hard to whittle down the must-sees in the Scottish Highlands. From the north-east cathedral city of Inverness, through the Viking and monster legends of Sandwood Bay and Loch Ness respectively, to the ancient Caledonian Forest, this area has so much to offer.
Surely, there has to be a Scottish castle on your list. Clan Campbell's Inverary, on the shores of Loch Fyne, is a stunning example. The town has some interesting sights, along with some great eateries, so you'll need to put a whole day aside. For a taste of natural beauty, head south of Inverness to Glen Affric. Surviving parts of the ancient Caledonian pinewoods remain a refuge for pine martens and wildcats.
Have you got time for a spectacular road trip? You can drive the length of the A82, from Glasgow to Inverness, in four to five hours, or take leisurely night-stops along the route. Either way will lead you past the loch-laden mountain-scapes of this very Scottish Arcadia.
Where to eat:
A lovely café with sea loch views, the Lochinver Larder bakes unforgettable pies, whilst also offering traditional Cullen Skink and bistro favourites. In the West Highlands, head to Loch Torridon's Gille Brighde Restaurant in Diabaig. It's a hidden gem offering exceptional Scottish cuisine made from local produce.
---
Snowdonia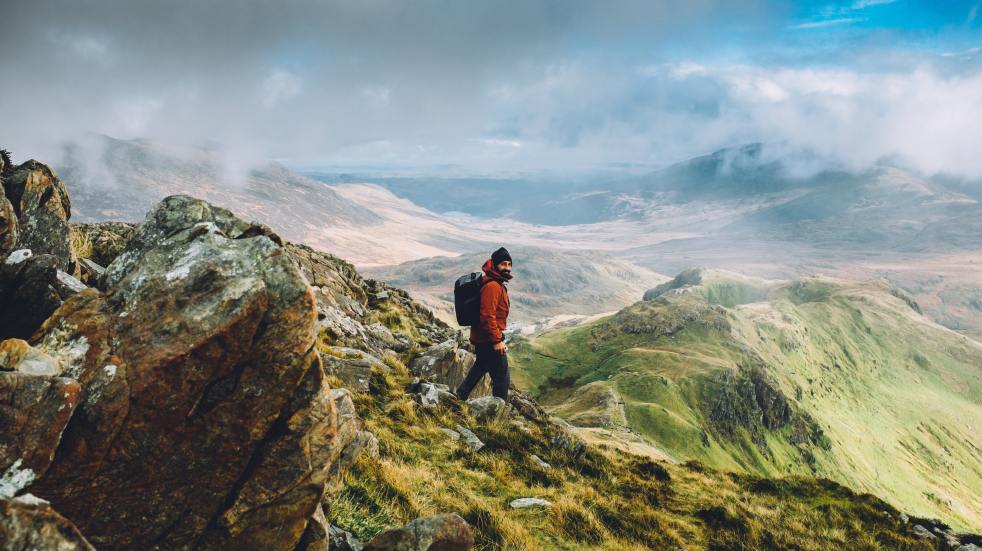 With 823 miles of natural landscape on offer, the Snowdonia National Park is a Welsh wonderland of rivers, lakes, mountains and coastline. The highest of its peaks is Yr Wyddfa, or Snowdon. You can walk to the top and back in between five and seven hours. If you'd prefer to contemplate your surroundings in a leisurely fashion, ride the Snowdon Mountain Railway. The summit visitor centre and café are closed until 2022, so remember to take a packed lunch.
No visit to Snowdonia is complete without heading to the peninsula for a day in Portmeirion Village and Gardens. Sir Clough Williams-Ellis designed this Italianate village in 1925, and it remains an iconic magnet for filmmakers, superstars – and us mortals!
Finally, when the children say "enough sightseeing!", take them on the network of safe biking trails around the area. If you've got your sights set on the next Tour de France, Snowdonia also has first-class cycling challenges to complement your training programme.
Place to eat:
After a long walk, head to Betws-y-Coed in the heart of Snowdonia, and sit down to some locally sourced food and award-winning coffee at the Alpine Coffee Shop. This a firm favourite amongst those in the know, so throw your diet cares to the wind for a slice of something to remember.
---
Cornwall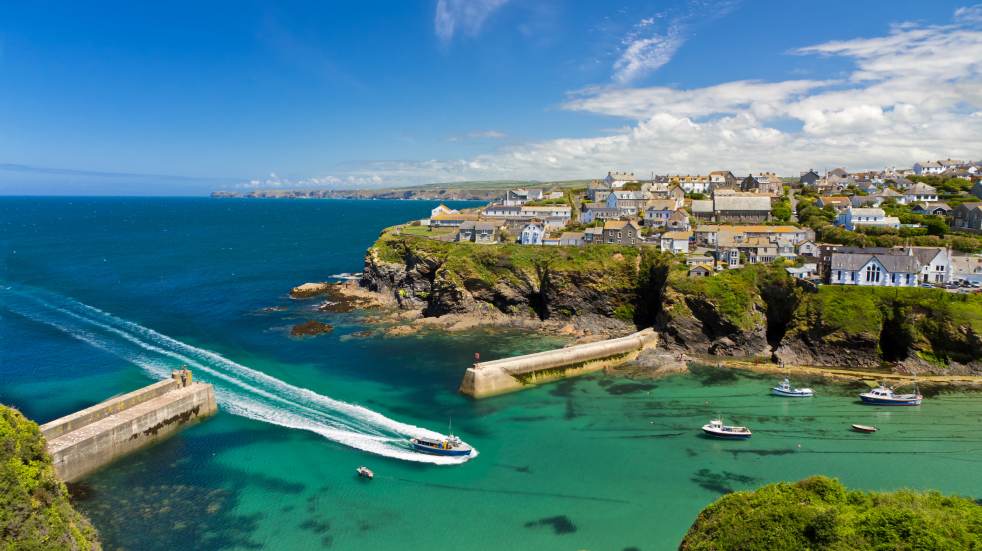 From Poldark to Doc Martin, the raw landscape and coastline of Cornwall have inspired generations of authors to write, and visitors to keep on visiting. Speaking of Doc Martin, it's not just the storylines that keep the viewing figures high. It's filmed in Port Isaac, a Cornish fishing town that's so bursting with charm, you'll never want to leave. You'll need a full day to walk its alleyways, drink in the harbour-side pubs, and have your photo taken next to that famous doctor's house.
After acquainting yourself with the local culture, head out for some serious exploring. Bodmin Moor offers 200 square kilometres of grass and heather moorland – the largest section of Cornwall's Area of Outstanding Natural Beauty. There are a number of planned circular walks, but don't forget to pack your compass and charge up your mobile!
Finally, Cornwall is a surfers' paradise. If you love jumping on a board, here's a guide to the best beaches. If you've not tried it yet, dip a toe in the water (sorry!) with a lesson for the whole family.
Place to eat:
If you're looking for something with consistently good reviews, a great atmosphere and oodles of Cornish hospitality, try the Weavers Inn, Bodmin. It offers traditional pub grub, along with some more unusual dishes, so give this one a try to get away from the overcrowded tourist traps.
---
The Norfolk Broads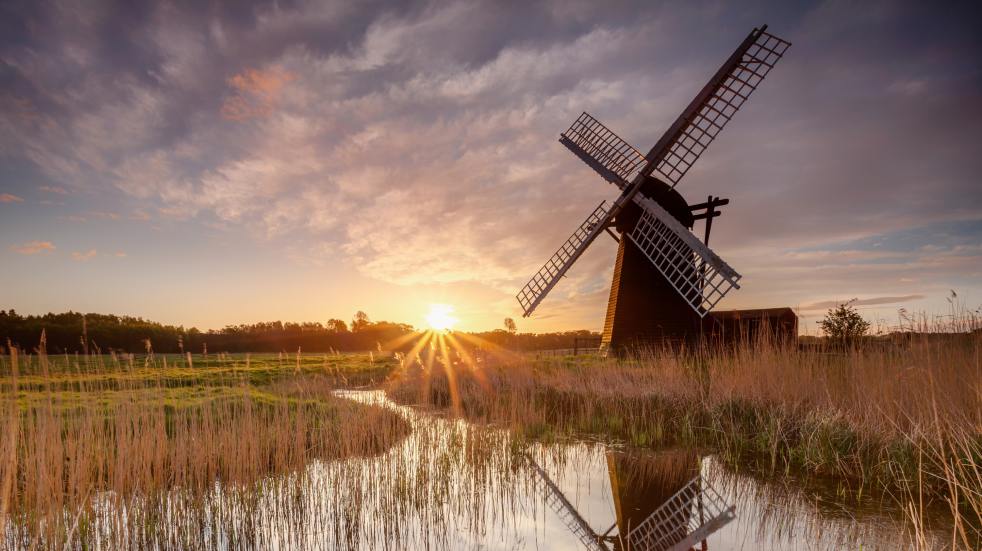 A man-made, 200km phenomenon of rivers and water channels, the Broads has a history going back to the 14th century, when locals used to extract peat for fuel. These days, the Broads National Park is home to a vast kingdom of wildlife, as well as being a centre for boating holidays, hiking and biking. Head to Wroxham, which is the hub for boat hire and day excursions, and also home to one of the stations for the local steam railway line.
Probably the most picturesque village in the Broads is Horning. Lying on the River Bure, it offers a fantastic setting for lunch. It's also the surprise home of the 'Southern Comfort', a working Mississippi paddle boat. If you get weary with the natural beauty of it all, take a day peaking behind the scenes at Somerleyton Hall, one of the locations for Netflix series The Crown. Located right on the edge of the Broads, it's a Jacobean masterpiece.
Where to eat:
The Recruiting Sergeant is a Broads-based pub with a delicious menu featuring pub grub, as well as more adventurous cuisine. Think freshly caught Cromer crab cakes, Colchester oysters and Mongolian lamb bao buns. The white chocolate and lime cheesecake with fresh raspberry sorbet will blow your mind.
---
The Causeway Coast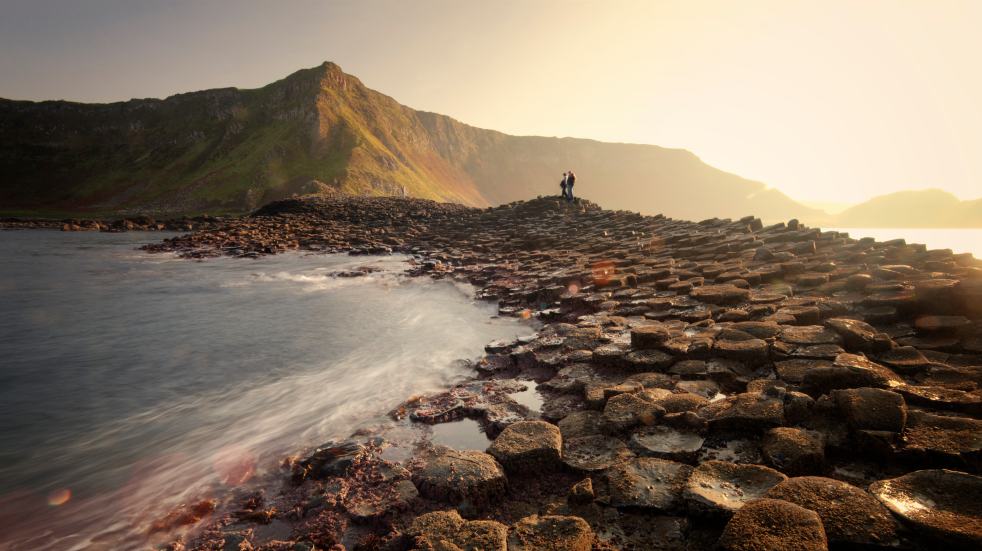 Stretching from Belfast City to Derry, the Causeway Coastal Route is the wild coastline of Northern Ireland, where time stands still. Boasting clifftop views, beaches, coves and dramatic geological wonders, this ancient stretch of natural beauty has wowed visitors for generations.
Number one on your list has to be Giant's Causeway, a UNESCO World Heritage Site comprising 40,000 hexagonal-shaped stones that date back 60 million years. According to legend, Giant's Causeway came about as a result of two giants fighting – but there's nothing stopping you making up your own story.
Next up, whether you're a Game of Thrones fan or not, you'll definitely want to tour the areas picked for filming parts of the hugely popular show. They're so unusually striking and unique that you won't need to have watched an episode to get a thrill from the tour.
Places to eat:
Originally a pitstop for coaches, The Bushmills Inn is a favourite amongst locals and visitors alike. It's high-end, but worth every penny. It's near to the world's oldest whiskey distillery – and that's another reason to visit, right there! Elsewhere, Harry's Shack at Portstewart will be a meal you'll never forget. It's a well-kept shack, but a shack nonetheless. Enjoy fish and chips, burgers, and a sea view you'll remember well into your old age.
---
We'd love to hear from you
Have you visited any of the places in this feature? Let us know about your experience by leaving us a comment on Facebook or Twitter.
Photos: Getty Images