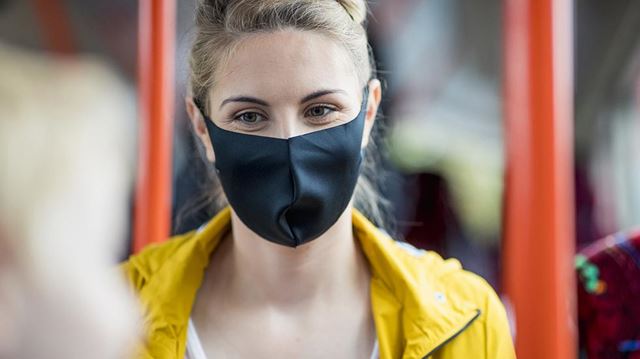 As the world slowly edges back to a new kind of normality, public transport is once again becoming a part of our lives.
The latest government advice is that people may use public transport, but should consider alternative means of travelling where possible. However, alternatives aren't available to many people in the UK. So, for those of us who do need to use trains, buses, the Tube, etc, here's what to expect in the age of COVID-19...
Will I have to wear a face mask?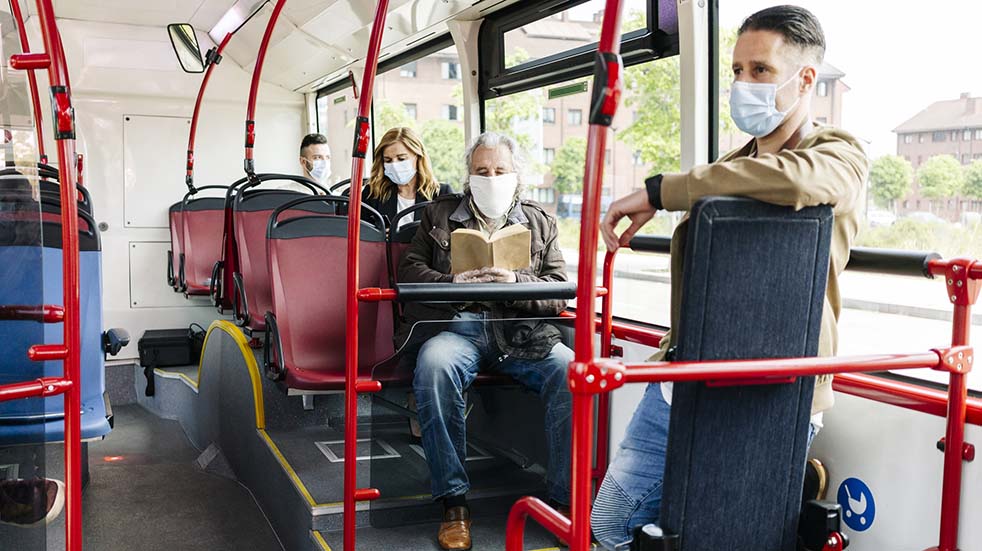 Since 15 June, it's been compulsory for anyone travelling on public transport – including coaches and ferries – to wear a face covering. The government has stated that the face covering doesn't necessarily have to be a surgical mask, but can be anything, including a scarf, a bandana or a cloth – the only stipulation is that it covers your nose and mouth.
The transport secretary Grant Shapps said in June, when the new rules were announced, that fines would be issued (£100 on trains, for example) to anyone who refuses to wear a face covering, and that operators would be able to deny boarding to passengers who flout the rules. A few people are exempt, however – children under 11, the disabled, and those who have breathing difficulties will be allowed to travel mask-free.
• Read our guide to keeping yourself safe during the pandemic
What social distancing guidelines are in place?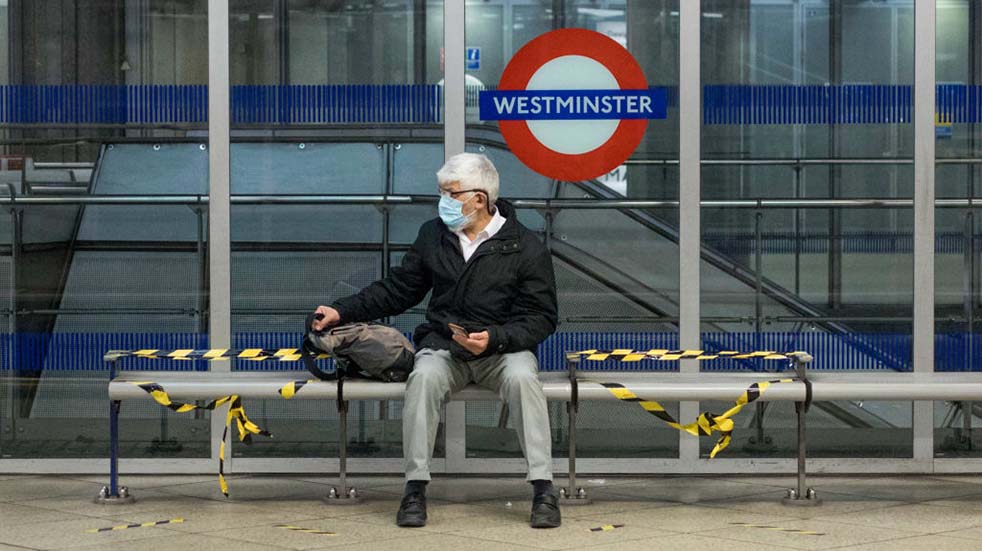 Many public transport operators have cordoned off seats to help make social distancing easier to maintain. For some bus companies, such as First, around half of the vehicle's seating areas are available to use, while on National Express coaches, only window seats are available.
On many trains and on the London Underground, however, there is currently no blocked-off seating (apart from in waiting areas, as pictured above). The government's website simply advises passengers to keep a "two-metre distance", adding: "If you cannot keep a two-metre distance, reduce the risk to yourself and others by maintaining a one-metre distance where possible, and taking suitable precautions."
Have services been reduced?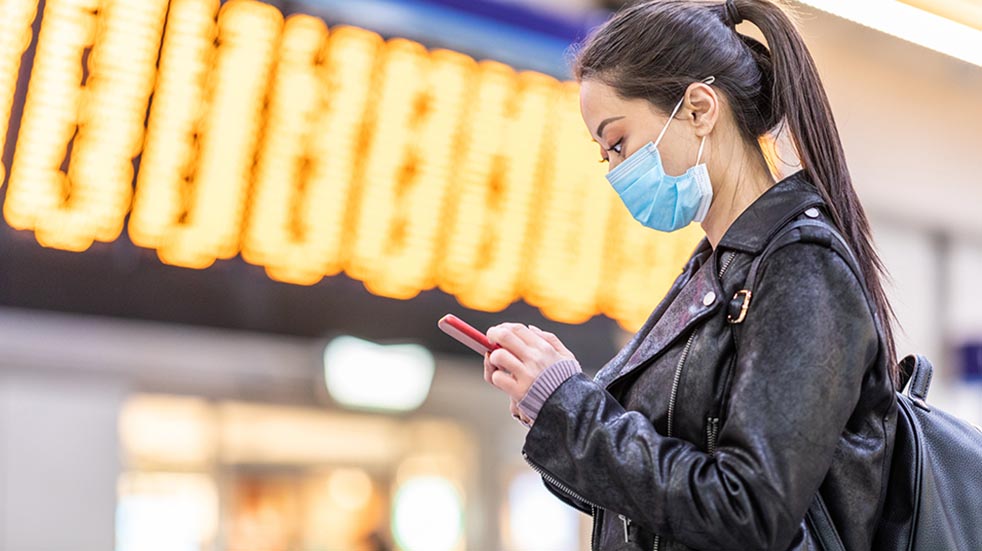 When the pandemic first hit, most rail and bus services were drastically cut back, if not cancelled altogether. Since May, they've been gradually getting back to normal, though local lockdowns, such as the ones we've seen recently in Leicester, Blackburn and Northampton, will obviously have an effect on services in and out of the affected areas.
• The latest advice on having a safe and happy break in the UK
How should I buy my ticket?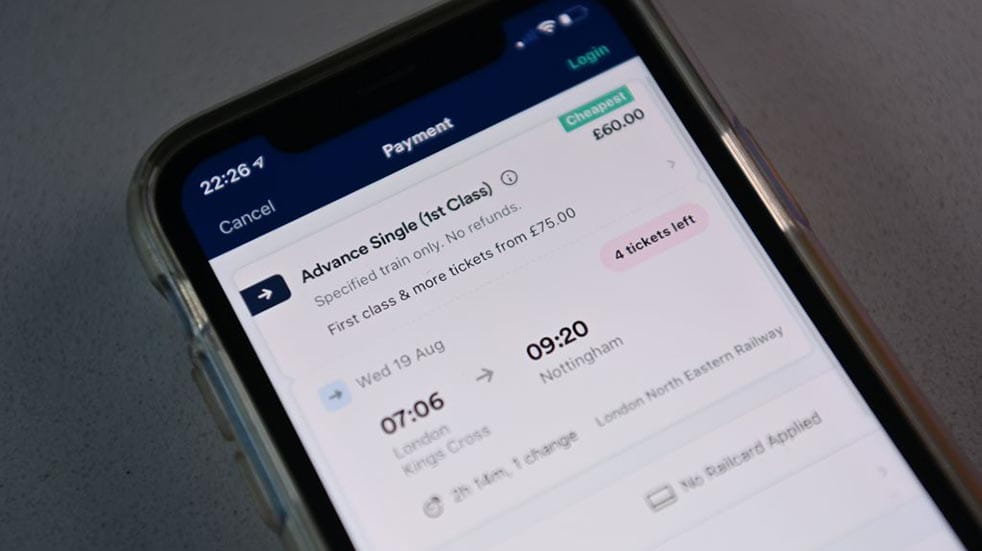 Since lockdown, we've become used to having much less spare change in our pockets. That's because, where possible, paying by card is preferred to the physical handling of cash, which may well spread the virus more quickly.
That doesn't mean you can't pay in the good old-fashioned way, and operators such as Network Rail do still have ticket booths open. However, it's safer – and certainly less time-consuming – to book your tickets online.
Getting a digital ticket is an even safer option, meaning that your ticket doesn't have to change hands with anyone. You then have the ticket available via an email, or kept in an app specific to the transport company. The Trainline app, for example, allows you to compare prices, buy and keep the digital tickets for train and coach companies across the whole of the UK and Europe – who says smartphones are a waste of time?
Are vehicles / carriages sanitised?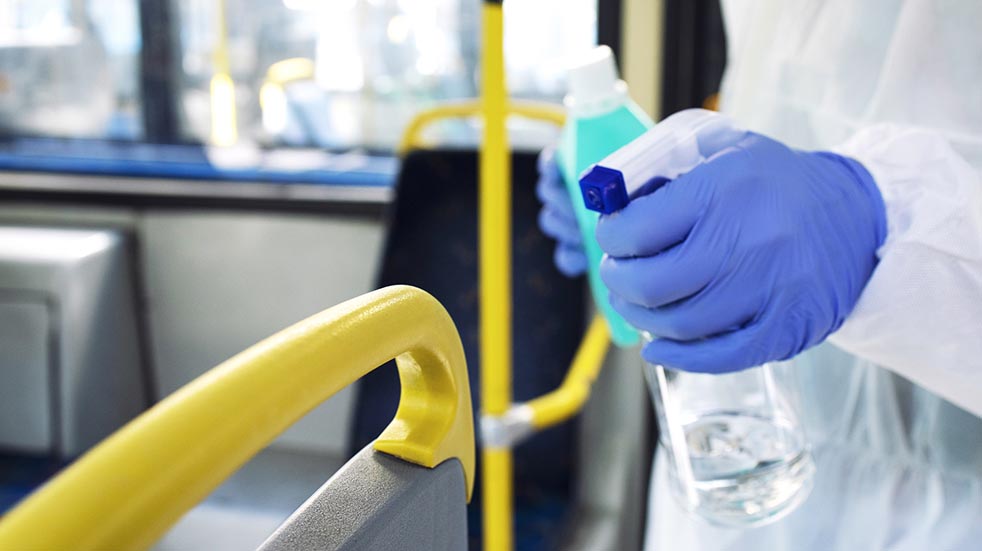 Most operators appear to be acting responsibly in terms of cleaning and sanitising their vehicles. Transport for London says that its Tube cleaning crews are using a "hospital-grade" solution in "all public areas as well as in back-of-house areas that staff use", while on buses the grab poles and handrails are being given special attention. Network Rail, meanwhile, has been carrying out "deep cleans" at all of its railway stations, while all P&O ferries are offering hand hygiene stations on deck. P&O also promises that "high contact areas" like door handles and light switches are cleaned regularly "using high-quality sanitisers and disinfecting chemicals approved by European standards".
As regard taxis, Uber revealed last month that its London drivers had been sent 50,000 bottles of cleaning spray, with an app alert advising them to clean their vehicle after each trip, while London Taxis boasts automatic door opening so you don't even have to touch the handle.
• Travelling abroad? Here's what you need to know
Are taxis operating as normal?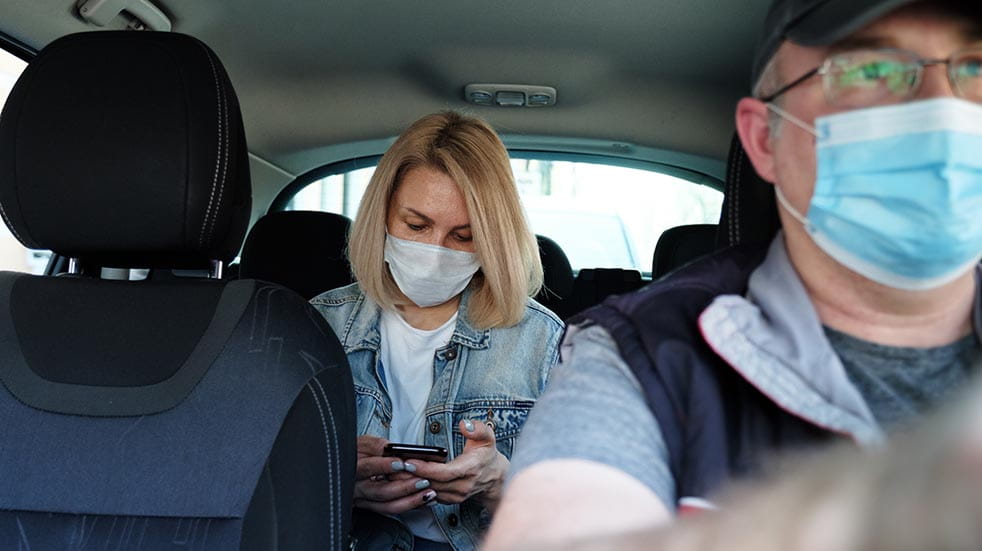 Well, yes and no. The only real differences are that, as well as having to wear a face covering, you may be asked to sit in the back of the car, while card is obviously the preferred method of payment (though some taxi companies may be more lenient on this than others). Be warned, though, if you don't have a mask, a taxi driver is entitled to refuse you carriage.
Understandably, the taxi industry has taken quite a hit recently. Uber revealed recently it had given lifts to an average of 55 million customers per month in the April-June period – that's down from 99 million last year.