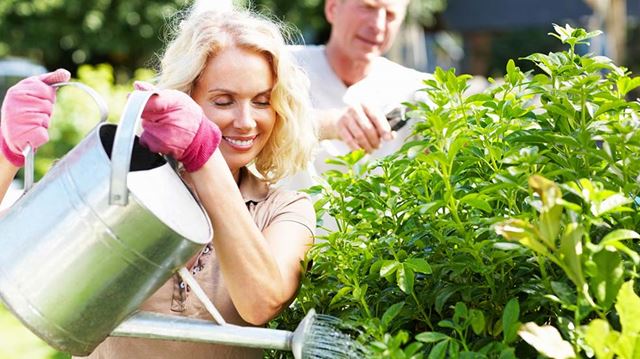 With the August Bank Holiday approaching fast, people across the UK will be thinking about how to spend the long weekend.
If you're not planning to go away between 28 and 31 August, you could use that time to take on some of the jobs that need doing in the garden at this time of year. From harvesting and pruning to planting and earwig hunting, these tips from BBC Gardeners' World magazine will help you to keep your garden in shape as we go into autumn.
Note that Boundless members can get money off gardening tools and seeds by ordering discount shopping cards for stores such as B&Q, Wilko and Wickes.
1. Water potted shrubs well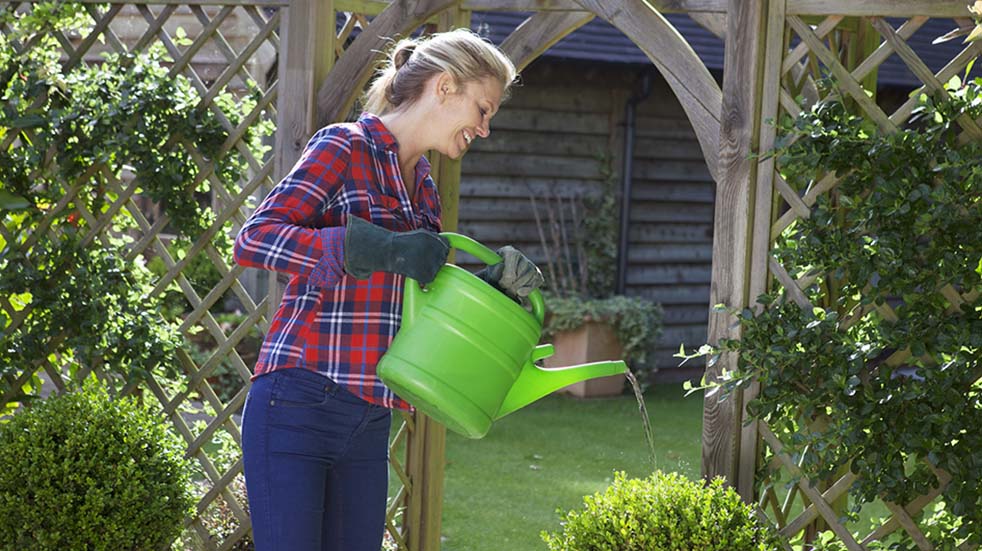 Soak the roots of shrubs in pots. Spring-flowering shrubs, such as rhododendrons and camellias, set their flower buds for next year at the end of summer. If the roots get too dry, the flower buds will wither and drop off. Pot-grown specimens are particularly vulnerable to dry roots, so give them a good soak, using rainwater if you can.
• Read BBC Gardeners' World magazine's guide to watering your plants
2. Harvest everlasting flowers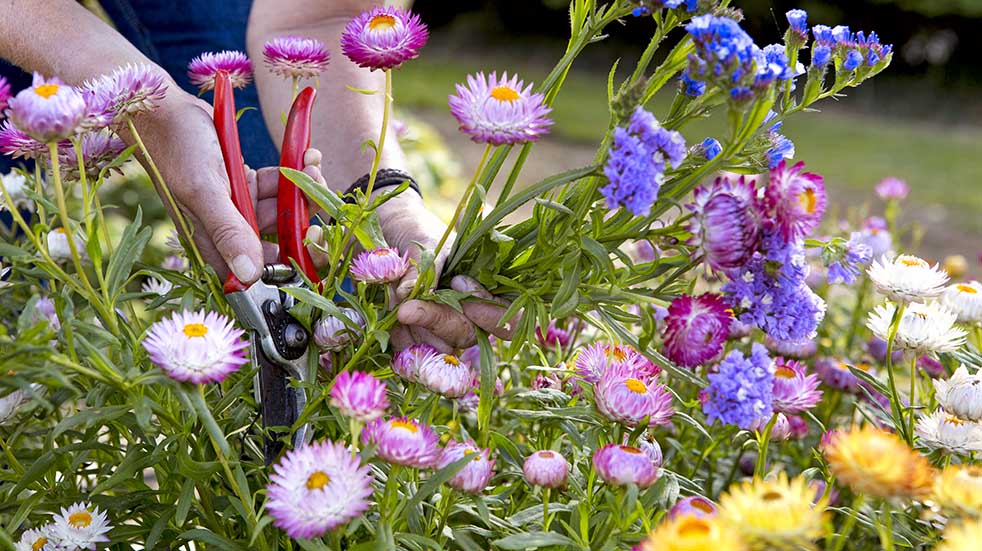 Photo: Sarah Cuttle
Cut flowers with scissors in dry weather, selecting the strongest and longest stems for preserving. Papery flowers of helichrysum, statice and bracteantha preserve well. The flowerheads must be perfect; any blemished heads should be discarded.
Next, remove any leaves and put into small bunches. Tie each bunch by the ends of the stems and hang them upside down somewhere cool and airy. The stems dry in a few weeks and can be used right through the winter to provide a welcome flower display out of season.
• Read BBC Gardeners' World magazine's guide to August harvesting
3. Clip lavender after blooming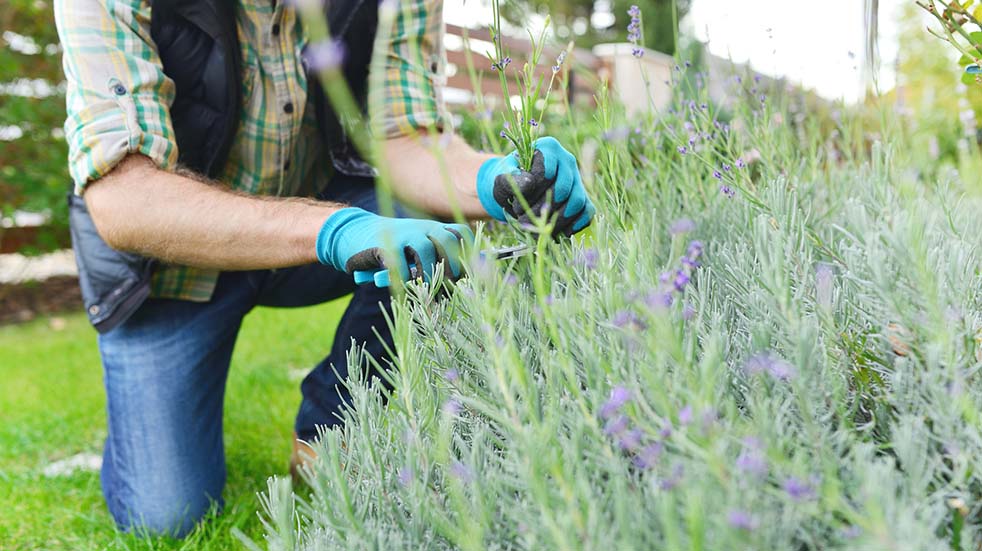 Trim back your lavender with shears. Clipping it now keeps the growth strong and shape compact. It prevents those central bare patches that so often appear on older lavender specimens. Cut off all the flowers and trim the foliage back to about a third of this current year's growth. You should end with a low hummock-shaped plant. The foliage will resprout in the next few weeks and has time to mature, making it perfectly hardy to withstand the winter.
• Watch BBC Gardeners' World magazine's video on taking lavender cuttings
4. Look out for vine weevil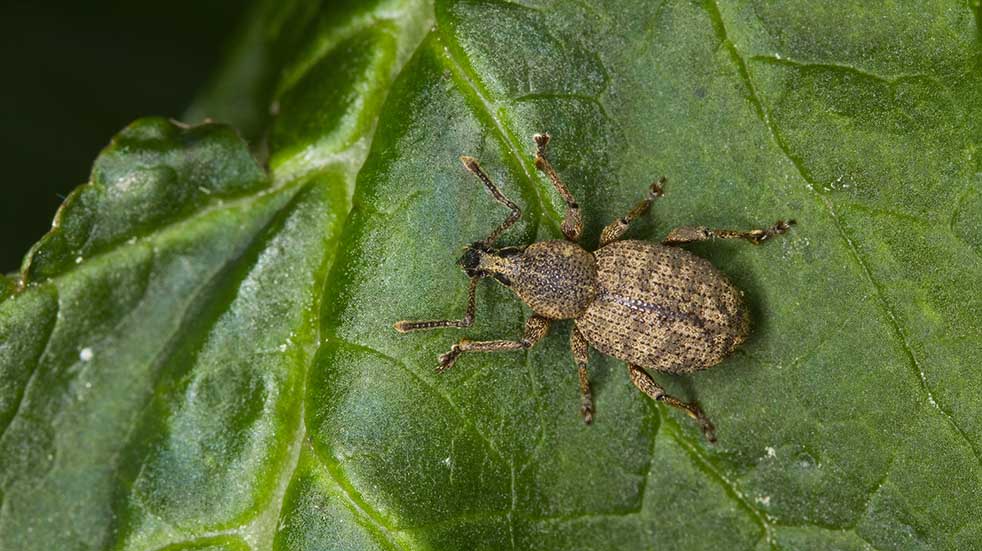 Usually found indoors, vine weevil will damage plants outside in summer. Pick off any adults you see and use nematodes on pots where leaf edges are nibbled.
• Read BBC Gardeners' World magazine's guide to vine weevil
5. Dig out weeds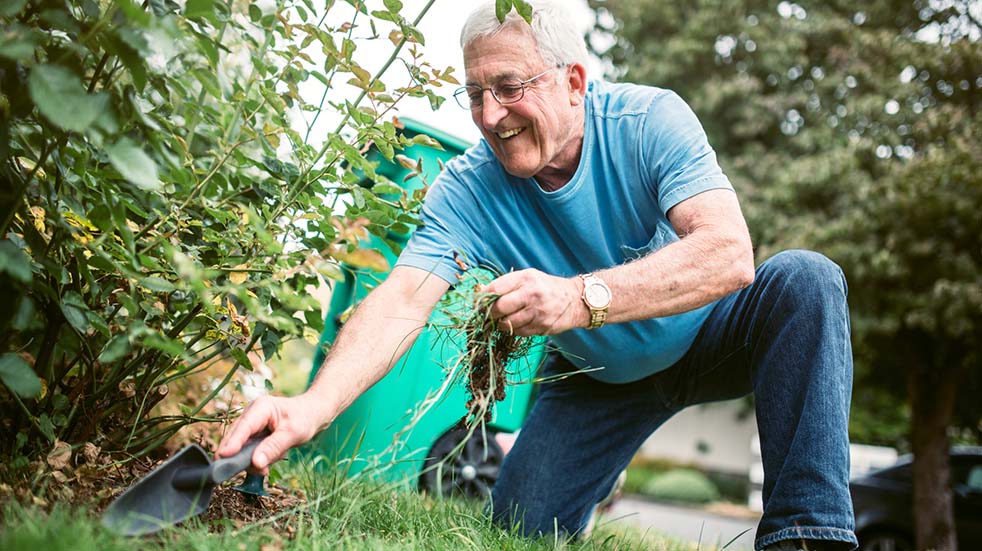 Look for weeds hidden by tall perennials or shrubs. Each thistle or dandelion will shed hundreds of seeds, while bindweed establishes fast if ignored. Dig out as much of the root as you can when you find them, to save trouble later.
Trace bindweed down to ground level and use a trowel to lift as much root out as possible. It twines into your plants and you may not even notice it until the large white flowers appear. The bits of root left in the ground will shoot again so ensure that you weed thoroughly. Placing canes near it for it to grow up can make removing it easier. Glyphosate herbicide brushed directly onto the tips will kill bindweed but be careful not to touch your border plants.
• Read BBC Gardeners' World magazine's guide to eradicating garden weeds
6. Collect seeds to sow next year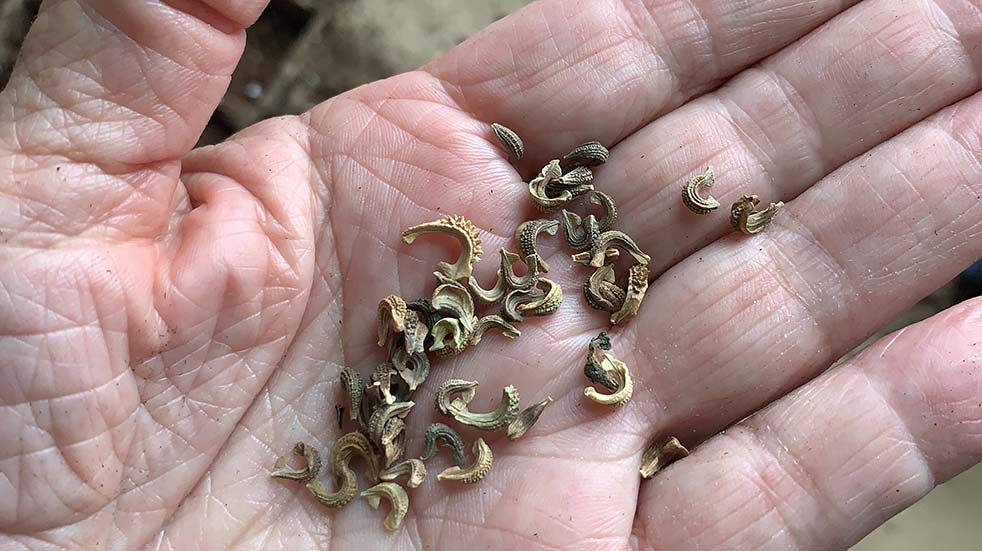 Collect seed from plants for sowing next year when the flowers have faded and the seed is set. It will save you buying seed and it's also fun to see some of the genetic variations that occur in the next generation. Collect when it's dry but before the seedhead opens. Cut the heads off and if the seed pours out freely, just save them in a paper envelope. Some seedheads take time to open so place the stems upside down in a paper bag and put them somewhere dry to release the seed into the bottom of the bag. Store the seed envelopes in a tin indoors, then sow in the spring.
• Watch BBC Gardeners' World magazine's video on collecting and storing seeds
7. Deadhead border plants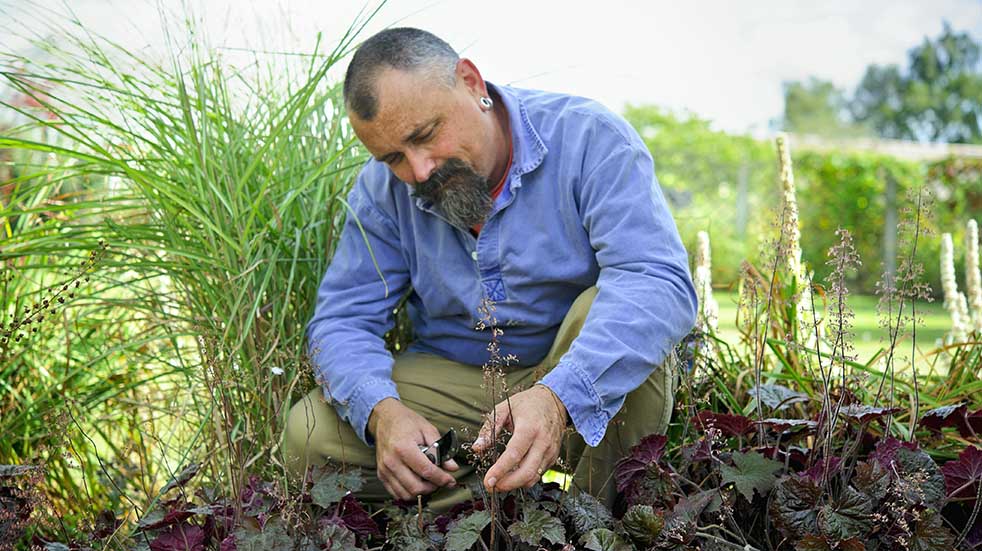 Photo: Jason Ingram
Tidy up the straggly flowerheads of some of your early summer-flowering border plants. If you deadhead and take off the flower stems it gives the leaves a chance to thicken up and strengthen the plants for next year's display. You may even get another little flush of growth before the winter. Don't trim everything back; some plants have lovely ornamental seedheads that feed the birds over winter.
• Read BBC Gardeners' World magazine's deadheading tips
8. Look out for earwigs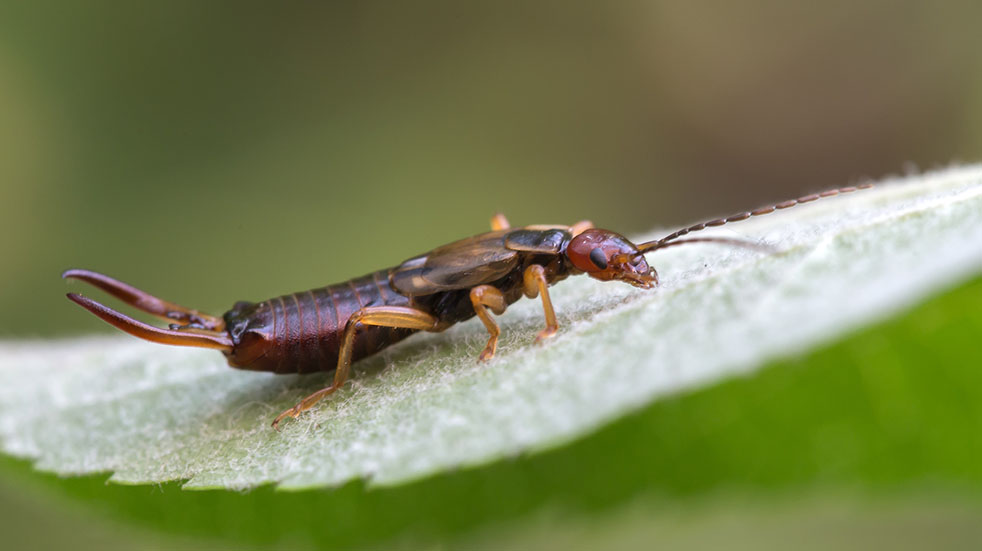 These nibble flowers like dahlias at night. Trap them in straw-filled upturned flowerpots and rehome in a fruit tree where they will control other pests.
• Read BBC Gardeners' World magazine's guide to getting rid of garden pests
And don't forget…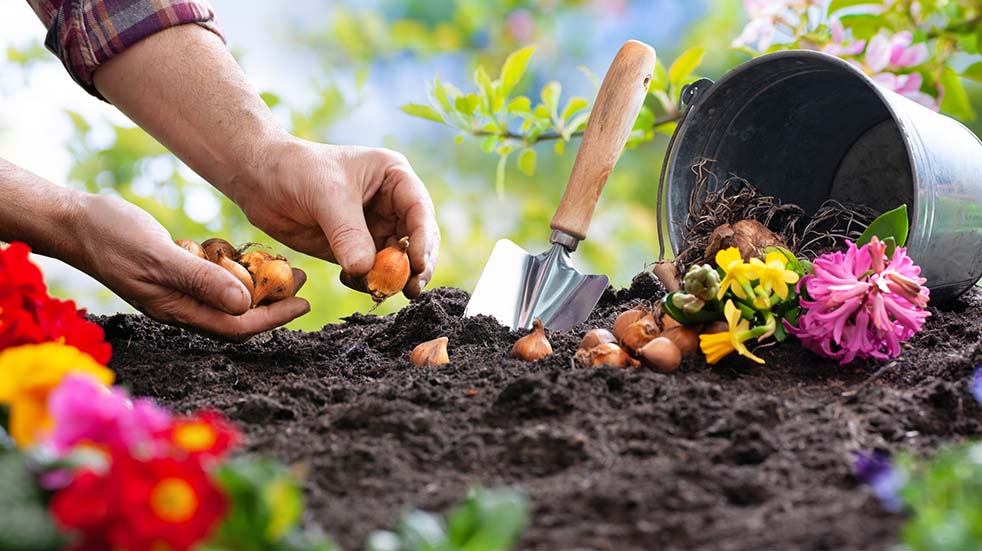 • Plant daffodils for spring (above) – it's not too early if you have the space
• Water thoroughly, weed and deadhead before you go on holiday
• Don't let baskets and pots dry out – reuse washing up water if you have it
• Prune rambling roses as soon as they finish flowering
• Plant madonna lilies for next summer
Boundless member offer: buy one set of bulbs from Hayloft and get another for just 1p!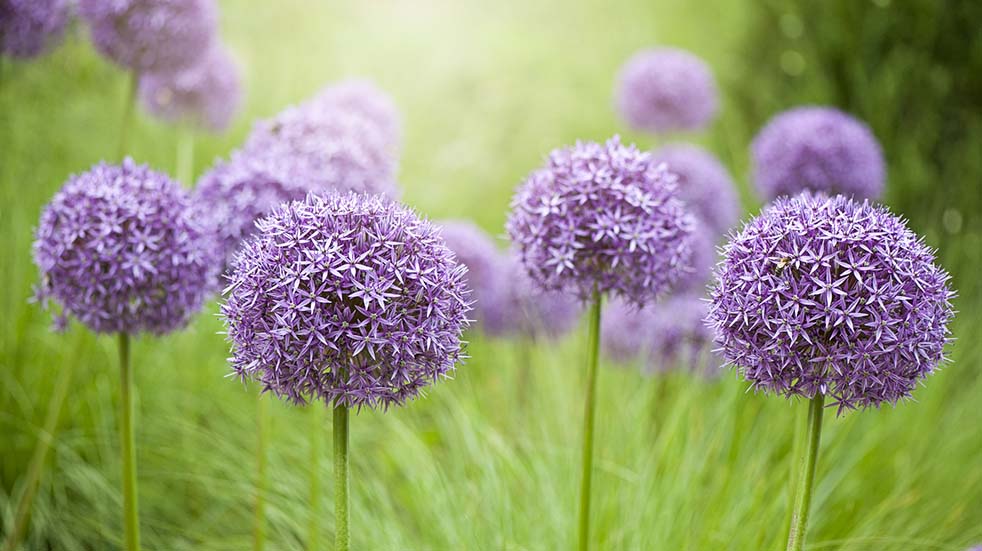 As a Boundless member, if you purchase an Ultimate Allium Mix of 50 bulbs from our partner Hayloft (costing £19.99), you'll be given another 50 bulbs for the bargain price of one penny. Once they've blossomed, these stunning flowers will add real vibrance to your garden. The Allium bulbs are among thousands of rare, unusual and exciting plants on sale at Hayloft.
To find out more about this brilliant offer, click here.
All photos Getty Images, unless otherwise stated