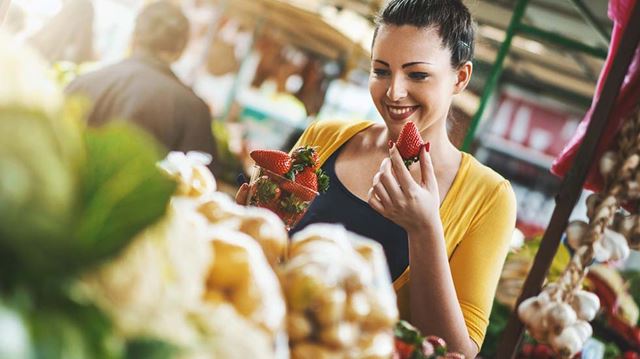 Now in its 19th year, British Food & Drink Fortnight is a nationwide celebration of the delicious produce these fair isles have to offer.
For two weeks every year – around the time of the harvest festival – the people of Britain are encouraged to support domestic farmers, butchers and greengrocers by buying and consuming locally sourced food and drink.
Over the years, the public sector has played a big part in the initiative, with hospitals, schools and other services all becoming involved in one way or another. But you as an individual can also do your bit to help.
In the current climate, this is more important than ever as Britain seeks to rebuild its economy following the lockdown. And while there aren't many events to attend this year (19 September to 4 October), you could simply take a trip to your local greengrocer, butcher or farm shop, and check out some of the local produce that's on offer.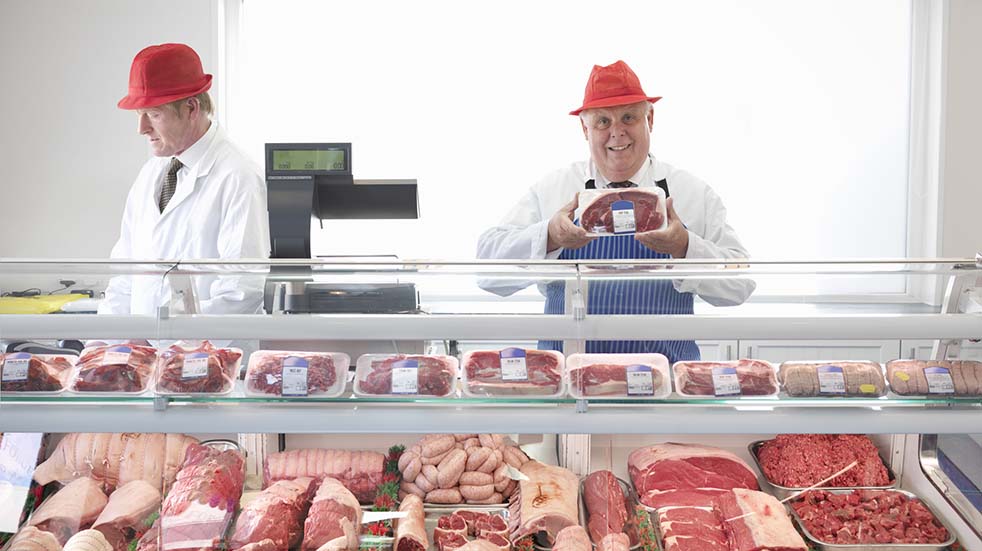 But British Food & Drink Fortnight isn't just about buying stuff in. As this is a general celebration of British produce, you're encouraged to grow and pick your own food, too. If you have space in your garden or yard, growing your own vegetables is a lot easier than you might think – and by next spring you could be making your own salads or casseroles using fruit, vegetables and herbs that you've cultivated yourself. You might also think about foraging for berries or perhaps going to a fruit or vegetable garden, which can be a fun way to teach the kids about nature and their environment.
There are plenty of ways you can share the message online. Whether you've tried a yummy, locally made chutney, or made a gorgeous meal using only British food, you can tell others about it on social media using the hashtags #LoveBritishFood and #BritishFoodIsGreat. There are even competitions to take part in during the fortnight.
To make a start, why not have a go at preparing one of these hearty British recipes from BBC Good Food, using local meat, dairy, fruit and vegetables...
Find out more about British Food & Drink Fortnight,and how to support British food producers going forward, by visiting the festival website.
Perfect roast beef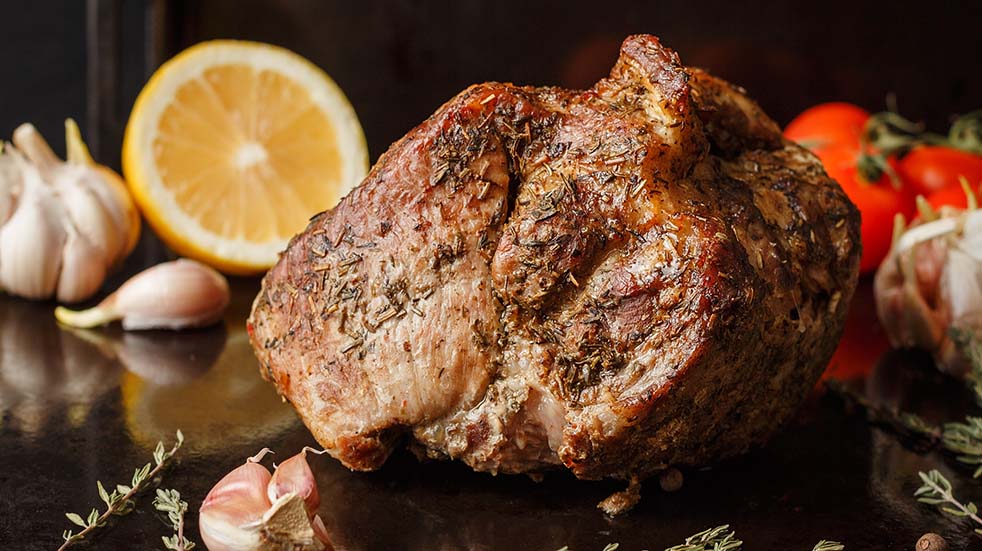 In this recipe from TV chef Jamie Oliver, a succulent topside of beef is roasted with vegetables to make a delicious gravy. It's sure to put smiles on faces when Sunday lunchtime comes.
Ingredients
1.5kg topside of beef
2 medium onions
2 carrots
2 sticks of celery
1 bulb of garlic
Small bunch of fresh thyme, rosemary, bay or sage, or a mixture
Olive oil
Sea salt and freshly ground black pepper
1 heaped dessert spoon of plain flour
Glass of red or white wine
1 litre vegetable, chicken or beef stock
Method
1. Remove the beef from the fridge 30 minutes before it goes into the oven. Preheat the oven to 240C/fan 220C/gas 9. Leave the skins on the vegetables and garlic. Roughly chop the vegetables, pile all the veg, garlic and herbs into a large roasting tray and drizzle with olive oil. Drizzle the beef with olive oil and rub salt and pepper over the meat, before placing it on top of the vegetables.

2. Place the roasting tray in the oven. Turn the heat down immediately to 200C/fan 180C/gas 6 and cook for 1 hour for medium beef. If you prefer it medium-rare, take it out 5-10 minutes earlier, or for well done leave it in for another 10-15. Baste the beef halfway through cooking and if the veg look dry, add a splash of water to the tray.
3. When the beef is cooked to your liking, take the tray out of the oven and transfer the beef to a board to rest for 15 minutes. Cover it with a layer of tinfoil and a tea towel.
4. Remove 90% of the hot fat from the tray using a spoon. Put the tray on a hob on a low heat, add the flour and stir. Use a potato masher to mash all the veg, and add the wine and stock. Leave over the heat and bring to the boil. Scrape the bottom of the tray and sieve the gravy into a large jug.

5. Remove the string from the meat and use a good, long, sharp knife and carving fork to carve the meat. Serve it with your gravy, horseradish sauce, roast vegetables and Yorkshire puddings.
• Read our guide to growing and eating your own vegetables
Shepherd's pie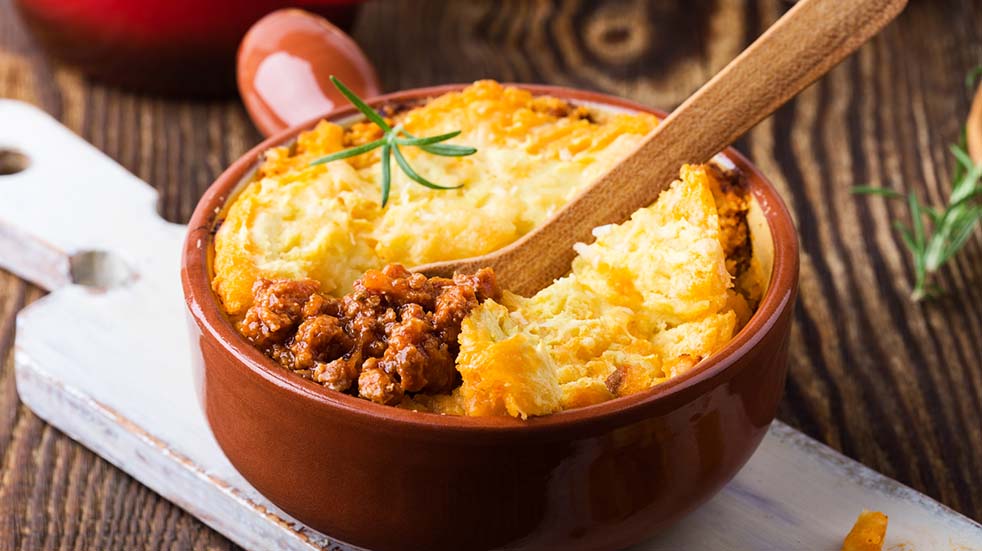 This British classic is ideal for when the temperatures get cooler, providing a tasty, hearty meal that the whole family will enjoy.
Ingredients
1 tbsp vegetable oil
2 onions
450g lean minced lamb or beef
2 tbsp plain flour
2 carrots
2 tbsp tomato puree
2 tbsp Worcestershire sauce
1/2 tsp dried thyme
1/2 tsp dried rosemary
300ml beef or vegetable stock
1kg King Edward potatoes
25g butter
5 tbsp milk
Method
1. Peel and chop the onions and carrots. Heat oil in a large pan and add the onions until soft and lightly browned. Stir in the mince until browned, and add the flour.

2. Stir in the carrots, tomato puree, Worcestershire sauce, herbs and stock. Season with salt and pepper, bring to the boil, cover and simmer for 30 minutes, stirring occasionally. Add a little water if it appears dry.

3. Peel and chop the potatoes. Boil in a large pan of salted water until tender. Drain and put them back in the covered pan for five minutes, then remove the lid for five more. Mash the potatoes until smooth, adding butter, milk and salt and pepper.
4. Preheat the oven to 200C/fan 180C/gas 6. When the lamb is tender, tip the mince mixture into a 1.7-litre ovenproof dish. Spoon the mashed potato on top and smooth over with a fork.
5. Bake for 30-35 minutes until the top is crisp and golden.
• Try one of these eight fabulous store-cupboard recipes
Ultimate toad in the hole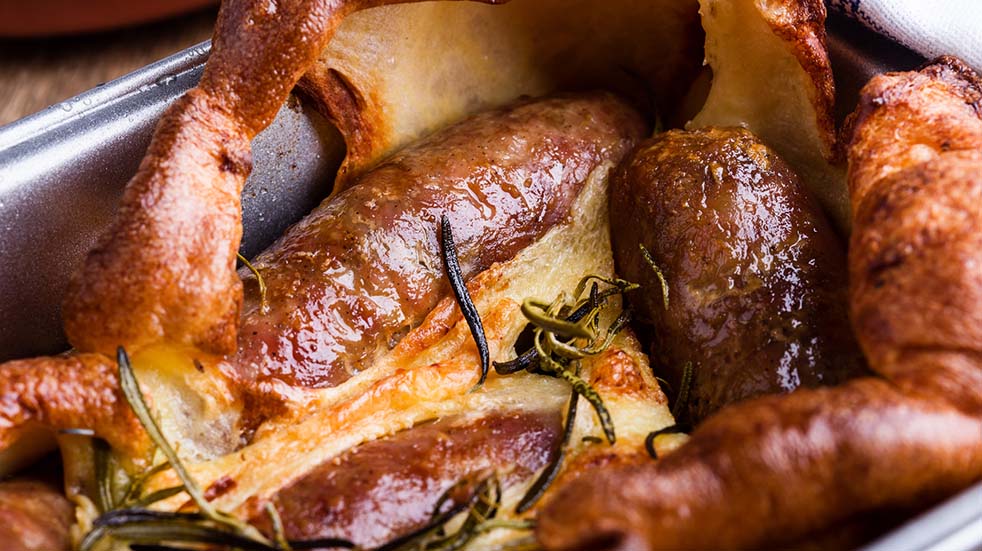 This pub favourite is very easy to make at home with sausages bought from the butcher. You can make the batter a day or two in advance so that your toad in the hole is even quicker to prepare on a chilly evening.
Ingredients
100g plain flour
1 egg
300ml equal mixture milk and water
8 rashers streaky bacon
8 quality pork sausages
2 onions
1 tbsp vegetable oil
2 tbsp vegetable oil
2 tsp plain flour
2 tsp ready-made English mustard
2 tsp Worcestershire or soy sauce
600ml chicken or vegetable stock
Method
1. Preheat the oven to 220C/fan 200C/gas 7. Sift 50g of flour and a pinch of salt into a bowl. Make a well in the centre and crack in the egg. Beat lightly, then gradually pour in half the milk and water, beating all the time to form a smooth, thick batter. Continue for 2 minutes, then stir in the remaining liquid.
2. Wrap a bacon rasher around each sausage, then put them in a large roasting tin. Scatter one chopped onion over the sausages and drizzle with oil. Bake for 15-20 minutes until the meat is starting to colour and the onion is tinged brown.
3. Remove from the oven and quickly pour the batter over the sausages. Return to the oven for a further 35-40 minutes until the batter is crisp and well risen.

4. Meanwhile, heat the vegetable oil in a small pan, add the other chopped onion and fry gently for 5 minutes until softened. Stir in 50g flour and cook for 1 minute. Add the mustard, Worcestershire or soy sauce and stock, and bring to the boil, stirring. Simmer for 15 minutes, seasoning to taste.
• Read our guide to the best recipe food boxes
Blueberry and apple cobbler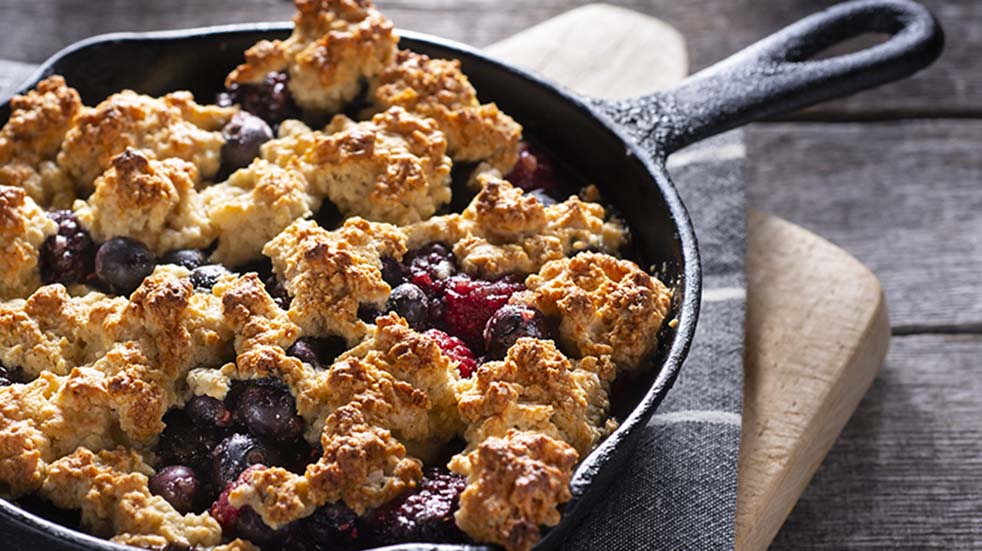 Making great use of seasonal blueberries and apples, this crunchy, sweet dessert couldn't be easier to prepare. Whether you serve it warm or cold, with custard, cream or ice cream, it's sure to be the perfect finale for an autumnal family meal.
Ingredients
1 Bramley cooking apple
250g blueberries
250g mascarpone
200g self-raising flour
85g butter
1 lemon
150g natural yoghurt
Method
1. Preheat the oven to 220C/Fan 200C/gas 7. Peel, core and thinly slice the apple, then put it into a 1.5-litre ovenproof dish. Sprinkle over the blueberries and 50g of sugar. Spoon the mascarpone over the top.
2. In a bowl or food processor, mix cubes of butter and flour together until it looks like fine breadcrumbs. Grate the lemon zest and add this, along with 50g of sugar, to the mixture. Make a well in the centre where you add the yoghurt. Stir together until even but don't over-mix.
3. Spoon the cobbler over the mascarpone. Bake for 20 minutes until the topping is golden and the filling is bubbling.
We'd love to hear from you
What's your favourite British dish? Let us know on Facebook or Twitter.
Photos: Getty Images