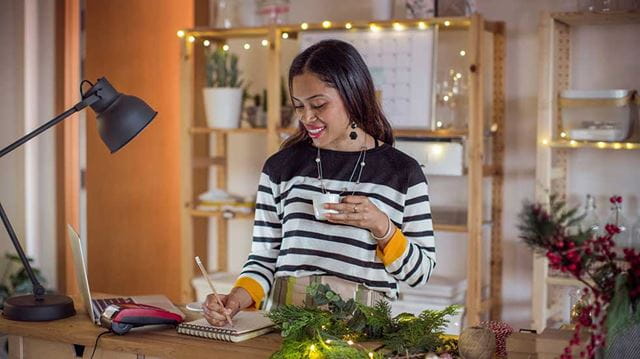 With Christmas fast approaching, many of us will be overcome by a sense of panic as we consider the long list of things that need doing.
Take a deep breath and relax, though, as we are here to help. We've compiled a countdown to the big day, listing all the important tasks and when they need to be done. From postal deadlines to the best day for doing your big shop, we've got you covered. Hopefully, you might even get some time to put your feet up...
Note: any activity that you do over Christmas should adhere to the government guidelines for your local area.
Monday 14 December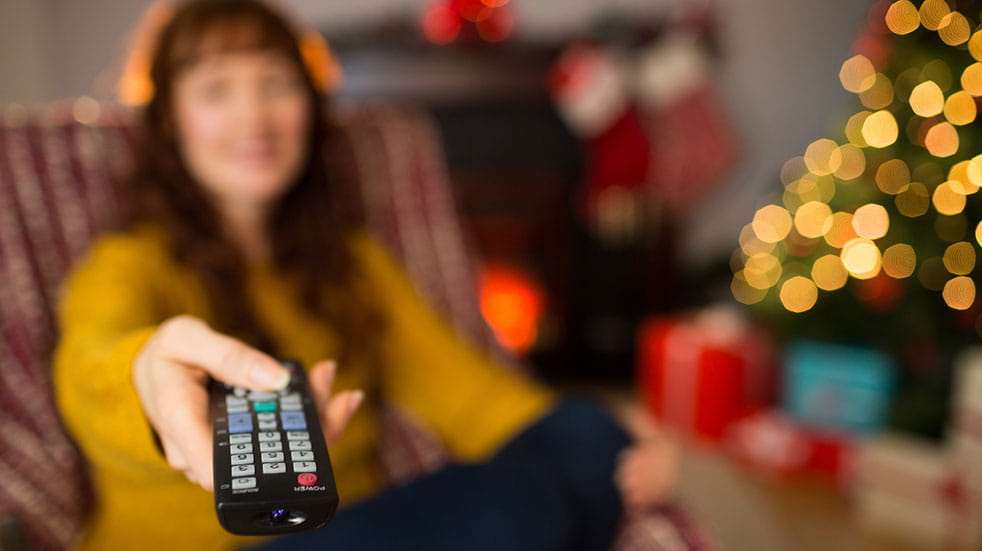 The Christmas TV and radio schedules have already been published, so make sure you don't miss a thing by buying a copy of the Radio Times and programming your set-top box to record the best of what's on over the next couple of weeks. Read our guide to the best Christmas TV and radio for 2020.
If you don't feel like rustling up your Christmas meals from scratch, you can have them made for you. Tesco's Festive Food to Order service offers a wide range of partly prepared delights, from Christmas dinner options (both meat and veggie) to buffet items and desserts. To get them delivered in time for the big day, though, you'll need to order them by 11.45pm tonight.
For a full list of supermarket delivery and click & collect deadlines, read this article.
Tuesday 15 December
Obviously, you're going to want a clean home for the Christmas period. It may seem a bit early, but if you give your pad a thorough going-over now – tidying cupboards, scrubbing floors, cleaning windows, etc – you'll need only to do the quick and easy stuff in the run-up to the big day. Also, decluttering your home early doors means that you'll be able to properly appreciate your Christmas decorations over the next couple of weeks.
You'll find some tips for cleaning your home in this Boundless article.
Wednesday 16 December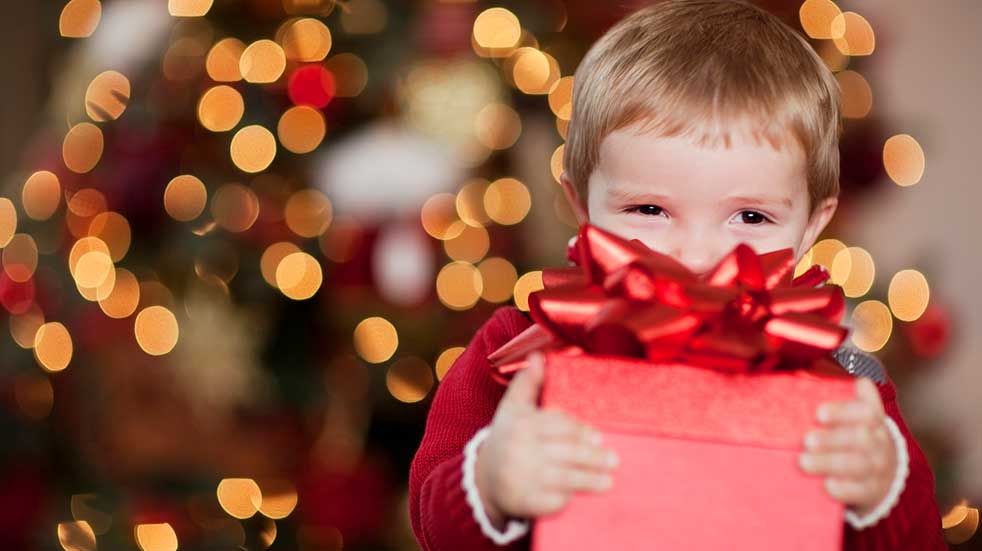 Would you like to buy a present for a child living in difficult circumstances? Now in its ninth year, the Metropolitan Police's Christmas Tree Appeal – set up in partnership with The Childhood Trust – gives members of the public an opportunity to choose gifts for children aged from one week to 17 years living in foster care, refuges, hospitals and low-income families.
The deadline for this year's campaign is today, so why not pay a visit to the website and make a child very happy this Christmas?
It's also your last chance to send Christmas post by Royal Mail standard delivery to Austria, Denmark, Germany, Iceland, Ireland, the Netherlands, Norway, Portugal, Slovakia, Spain and Switzerland.
Thursday 17 December
With a week to go until Christmas Eve, now might be a good time to get your washing done (remember, it takes a lot longer to dry clothes during the winter). Sticking a couple of big loads in the machine today should provide enough clean clothes to last you throughout the festive period, meaning you won't have to hang up pants and socks while Ben Hur is on.
Friday 18 December
School's out! Yes, in most parts of the UK, 18 December is when pupils break up for their two-week Christmas holiday. So if you're a parent, you might want to get as much stuff done as you can before that bell goes. If you haven't already done so, this morning could be a great opportunity to go out and buy the kids' presents – it'll be much harder when they're with you.
Today is also the last day for sending Christmas post second-class through the Royal Mail – and for sending by Royal Mail standard delivery to Belgium, France and Luxembourg.
Saturday 19 December
If you've picked the last Saturday before Christmas to do your present shopping, then make no bones about it – your local mall is going to be packed. To speed your visit up a bit (which could potentially reduce your chances of catching Covid), take a list of all the people you need to buy for.
Perhaps visit a department store where you can pick up a range of gifts in one fell swoop. And try to think of presents that your loved ones are least likely to want to take back, as who knows how easy that'll be in the new year?
On a separate note, Aldi's fresh turkeys go on sale today – and according to this article, they're the cheapest turkeys you can buy this year.
Sunday 20 December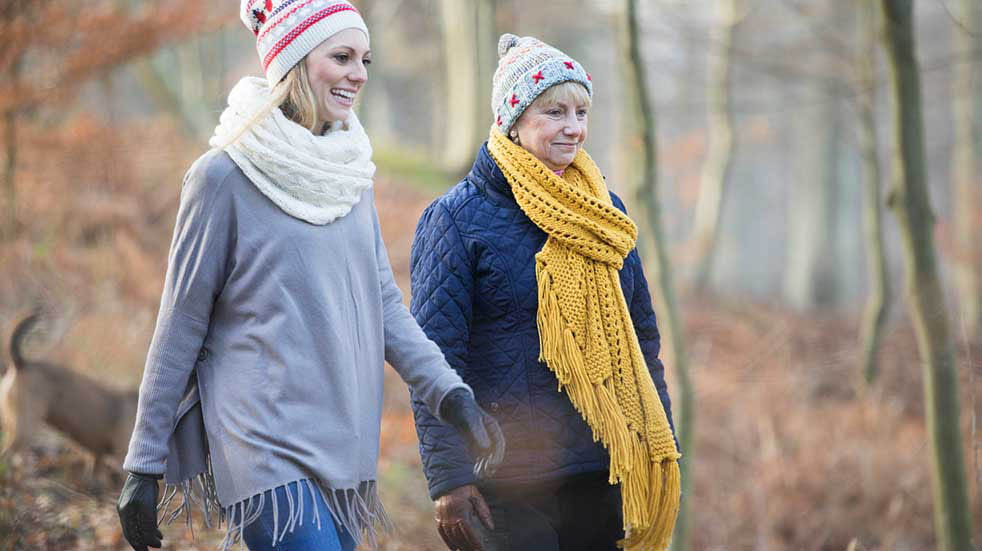 With Christmas Day restricted to a three-household Christmas bubble (different rules apply for people in Tier 4), why not use the last weekend day before Christmas to catch up with those friends and family members that you won't be able to include in your bubble? You could enjoy a bracing winter stroll or spend an hour or two catching up with them online.
Monday 21 December
Sending a Christmas card first class by Royal Mail? Then you'll need to get it in the post today to guarantee its arrival in time for the big day.
Today could also provide a good opportunity to clean out your fridge ready for the influx of festive food that's going to be arriving in the next few days. If you're anything like us, you'll go overboard with cheeses, quiches and delicious desserts – and you'll need somewhere to put them all.
Tuesday 22 December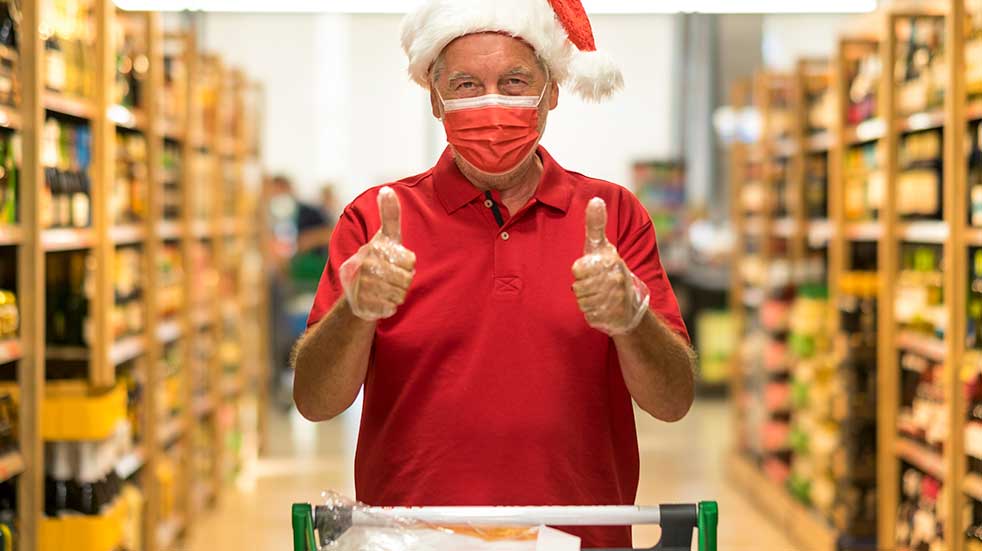 Planning to do your Christmas food shop in person rather than online? Waitrose has said that its busiest shopping day last Christmas was 23 December, so beat the crowds by gathering your goodies today (let's face it, you're not going to want to traipse around a supermarket on Christmas Eve).
If you really want to avoid the throng (and that's probably a good idea in these times of Covid-19), consider doing your supermarket sweep during the evening. With a lot of supermarkets dropping their prices on almost-expired food around this time, you might even pick up a bargain or two.
Wednesday 23 December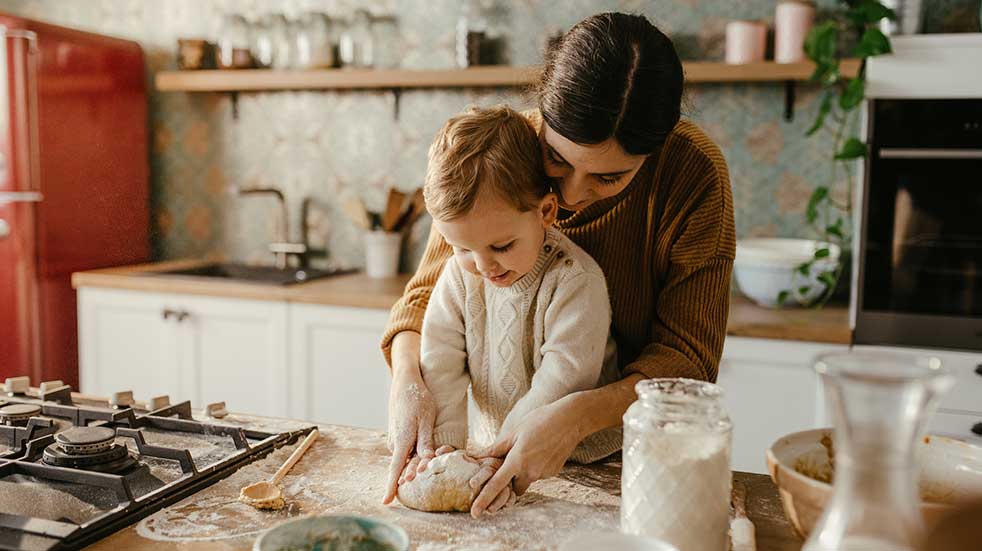 Preparing Christmas food in advance is a great way of reducing stress over the festive period. Things like Christmas pudding and Christmas cake generally have to be made weeks ahead, but there are still plenty of dishes that can be rustled up a couple of days before the big occasion. Check out BBC Good Food's make-ahead Christmas recipes.
Christmas Eve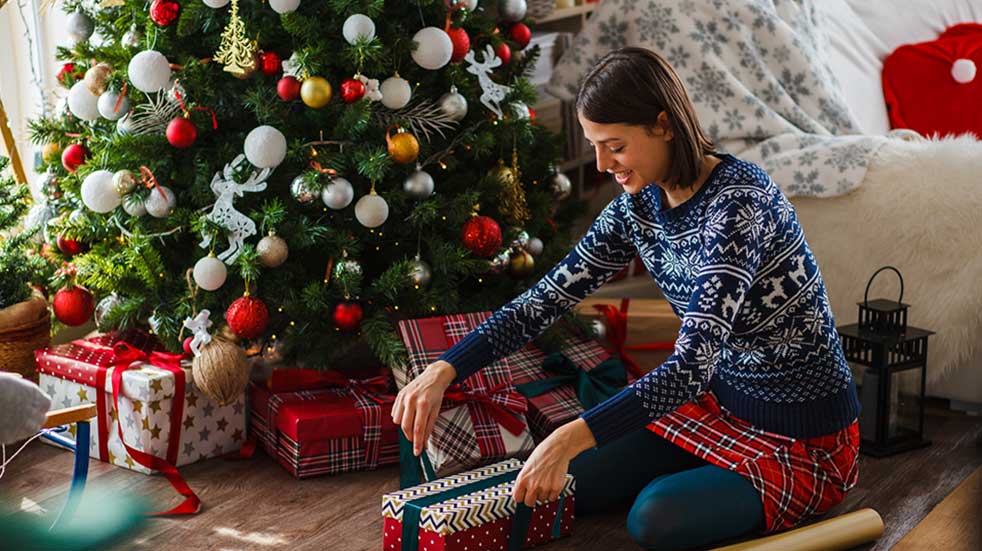 You're almost at the finish line, but don't down tools just yet! Make Christmas Day as stress-free as possible by getting a few things ready today. (One good thing about not being able to visit so many people this year is that it should free up a bit more time.)
Wrap up your remaining presents; lay the table for Christmas dinner (check out The Telegraph's guide to the best Christmas crackers for 2020); draw up an itinerary for Christmas Day, including what time everything needs to go in the oven; and peel the vegetables, not forgetting to leave them submerged in water overnight. None of these need be a hassle – pour yourself a sherry and do them while enjoying a Christmas movie or listening to some festive tunes.
Speaking of vegetables – waste not, want not! This article from BBC Good Food features some delicious recipes that can be made from discarded peelings.
Christmas Day
By now, everything should be in place for a smooth Christmas (famous last words). So grab yourself a mince pie and a glass of Bucks Fizz, and enjoy the most wonderful time of the year. You've earned it!
Don't forget the following last-minute tasks...
• Check on elderly or disabled relatives and neighbours to make sure they're OK and don't need anything
• Buy batteries for children's presents
• Ensure that your home security systems work and that you have sufficient home insurance
• Make sure your broadband and smart device are working, ready for those Christmas Zoom get-togethers
• Make sure you have enough wrapping paper and Sellotape
• Put your beer and wine in the fridge
Photos: Getty Images