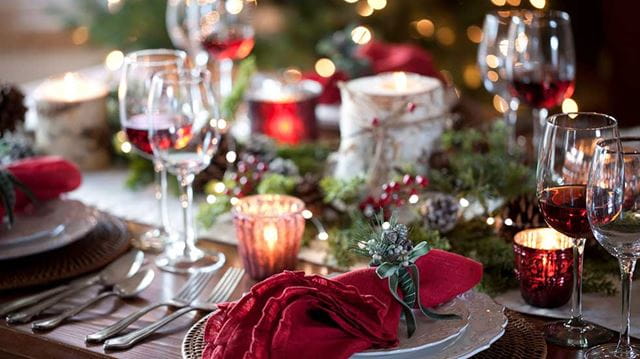 The days are getting shorter and already there are festive lights twinkling and mince pies in the shops. But no matter how many times we hear Fairytale of New York, nothing can disguise the fact that this is not going to be a normal Christmas.
At the time of writing, it's hard to predict exactly what will be happening with regard to Covid-19 restrictions, but it's likely that, even if they ease, many people will be keen to stay shielding over the winter – while local lockdowns or a sudden need to quarantine could knock anyone's festive plans off course.
If you love to celebrate Christmas with a big, messy, chaotic gathering filled with laughter and spontaneity, this year might be challenging. So families and friends need to come up with new ways to celebrate the season and to bring cheer and goodwill to loved ones who can't be with them in person this year.
It's demanding, but 2020 has shown we can rise to a challenge. Here are ideas to get the bauble rolling.
Note: this article was published before the government's announcement on 19 December, issuing new advice for Christmas. Any activity that you partake in over the festive period should adhere to the government guidelines for your local area.
Create a different way to gather for Christmas lunch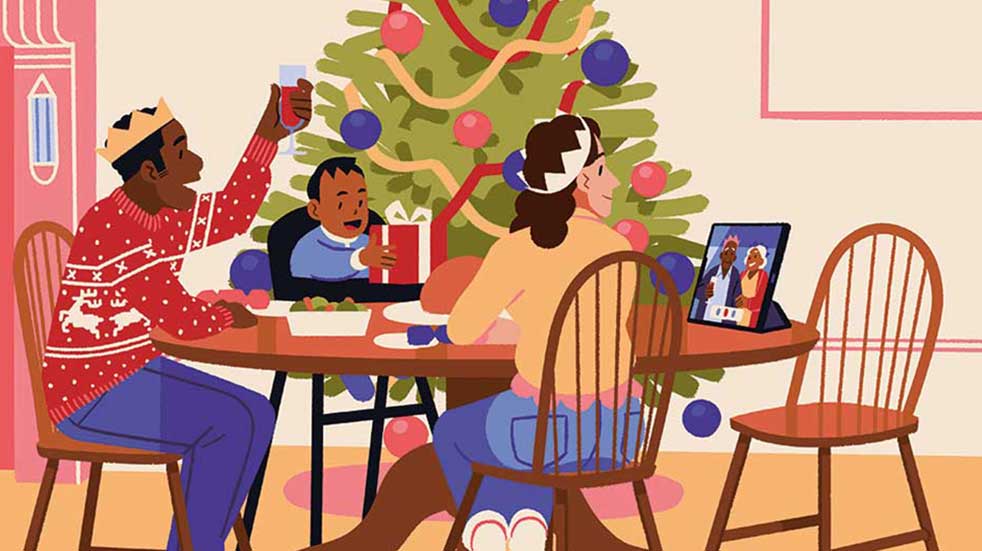 For everyone from grandchildren to grandparents, the Christmas Day meal is a big event. So, as the 25th draws closer and it becomes clearer whether a meal with all the family will be possible or not, it's good to have back-up plans.
If you can't be with your loved ones in person, you can find other ways to make that connection. For example, parents of adult children could suggest a Christmas dinner cook-a-long via a group chat platform such as Skype or FaceTime, sharing chat as you chop the veg and baste turkeys simultaneously.
As a family, perhaps you could make personalised Christmas crackers for each other to pull, with notes inside carrying a dedicated message? Children could make decorations for the table that will remind their extended families how much they are thinking of them this year.
And with video chat, different households can join forces to play charades or share a quiz over their Christmas cake and coffee – though it's a good idea to plan this well in advance so it's not an extra thing to organise on the day.

To find out more about Skype, FaceTime and similar online platforms, read our guide on How to keep in touch with loved ones during the Covid-19 outbreak.
Rethink Christmas shopping
When you need to take face masks and social distancing into consideration, shopping isn't exactly a carefree day out just now. But there is a silver lining, however slim it may be: this crisis has encouraged many people to support their local and independent businesses. Doing this can help you avoid the crowds, find unusual gifts and support independent retailers as they strive to survive into next year.
With your holiday groceries, the sooner you start planning this year the better. It's always hard to get a supermarket delivery slot at Christmas, and that's going to be even more true when so many people are being cautious. If you're vulnerable, ask your supermarket about priority booking. Otherwise, call your supermarket and ask when the quietest time to do the big Christmas shop might be.
If all else fails, make sure you do your shopping well in advance of the big day – the closer you get to it, the harder it will be to find a quiet time.
Boundless members can get discounts on their present-buying this year. To find out more, read our 50 Christmas gift ideas.
Take neighbourly inspiration from VE Day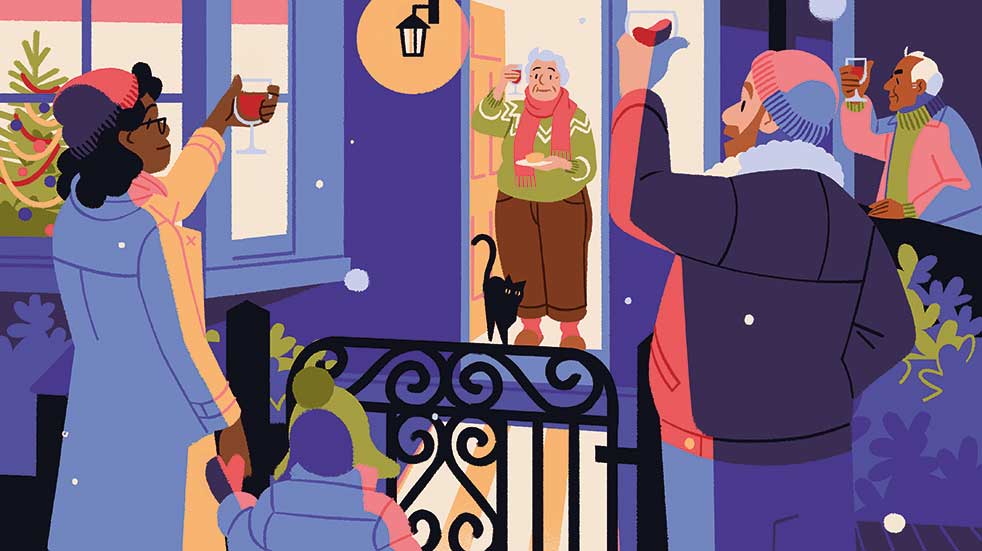 During the peak of the first, all-encompassing, lockdown the UK still managed to find ways to celebrate the 75th anniversary of VE Day.
Across the country, we stood on our doorsteps and raised a glass to the occasion. We ate cakes and drank tea and hung bunting across our fences and wheelie bins (OK, maybe the wheelie bins idea was just my street). We shared a moment of light with our neighbours.
This goodwill could be harnessed again this Christmas. It just takes someone to step up and organise it. How about a whole-street carol singing event, with everyone on their doorsteps? Maybe a game of charades with the houses around you? If the current Covid-19 measures allow it, come together in the street for a shared table of cakes and hot chocolate. That would also help to reach out to any local residents who may be feeling particularly alone this year.
Talk to your neighbours, work out a plan, print off some flyers and get it organised. When your whole street, building or close is feeling a Christmassy connection, there will be no question that it was worth the trouble.
Come together for a festive event
Maybe 2020 is not the year for traditions such as a pantomime or a musical, or even a big Christmas blockbuster cinema trip, but there are other ways to 'meet up' to enjoy a cultural moment.
Why not dial up a loved one on video link and enjoy a film at the same time? Get online and look for a filmed pantomime or musical you can share. Or if you have Netflix, you could make use of its Netflix Party feature, which synchronises video playback and also lets you join a group chat.
These 'events' will be as special as you make them, so get in some popcorn, tasty snacks and maybe even dress up. It will be silly and fun, which is very Christmassy after all.
Alternative nativities and school performances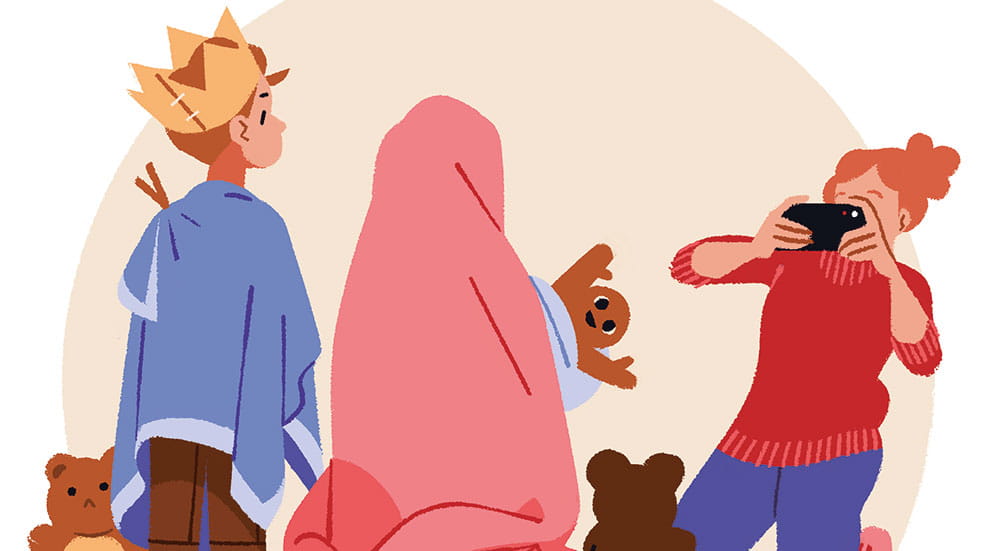 For many parents, grandparents, aunts and uncles of young children, Christmas begins with the school nativity, play or carol service. This year, it's hard to be confident that these will go ahead but, with a bit of ingenuity and planning (that again), this year could still be special.
Children could stage a socially distanced garden performance of the highlights from their school play, plan a miniaturised doorstep carol service or create their own seasonal play to cheer up any family who can't attend or who are shielding. If a socially distanced performance isn't possible, a video would bring a smile to relatives' faces too.
If you don't feel up to producing, directing and stage managing your children on top of all the other Christmas chores, something simple like getting them to recite a festive book or poem could bring joy. A Visit from St Nicholas (better known as Twas the Night Before Christmas) always hits the right note, while Father Christmas Needs a Wee is a simple counting story that younger children will love sharing with family.
Make this Christmas less about the material stuff
This year's health crisis has marched hand in hand with one of the biggest economic crises in recent history. Millions of people have lost their jobs, and millions more may be worried about their long- term financial security, so for many this Christmas will be tighter than in previous years.
Instead of risking debt, perhaps 2020 offers an opportunity to get away from the materialism that many of us don't particularly enjoy anyway. Rather than buying mountains of presents, spend time planning more personal connections. Children could paint and frame pictures for relatives. It's cheap and meaningful.
If you do want to spend money, one uplifting option could be to buy experiences for when the restrictions are lifted. Set aside money for the zoo, theatre, or holidays, so that this year's presents are promises of future happiness.
Ultimately, there are many ways to share joy, spread goodwill and focus on family this year, without the need for a big budget. Some of us may still be distanced from our extended families on Christmas Day but, nonetheless, the celebrations can be more about our loved ones and less commercial, less about stuff.
The last 12 months have been hard for everyone and intensely difficult for those who have lost someone close. A Christmas where we make fewer purchases, waste less and spend more time showing our relatives that we love them just might be the very best way to end the year.
This blog post by Gathered lists 41 fun craft ideas for kids to make at home, featuring everything from mosaic pictures to salt dough ornaments.
Illustrations: Tommy Parker; main photo: Getty Images