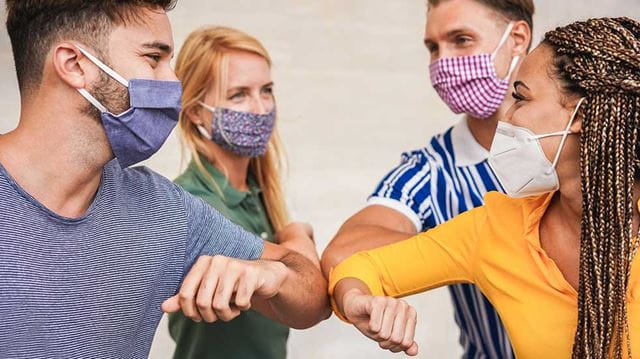 A paradox lies at the heart of the coronavirus crisis. For fear of either catching or passing on the virus, people anxiously keep their distance from each other, and many remain shut in their homes. But at the same time, the outbreak has sparked an upsurge of collective effort as communities try to help themselves through this disaster.
Somehow, we are apart yet together and, even if the threat of this pandemic recedes, a lot of the grassroots initiatives that have sprung up are hardly likely to disappear. Thanks partly to the organisational wonders of social media, there are reckoned to be around 3,500 local mutual aid groups in existence around the UK, run with the involvement of millions of people. Their activities range from food aid, through helping people with their prescriptions, to giving advice on everything from benefits to home-schooling.
Millions of people have volunteered to assist the NHS; the number of people involved had to be capped at 750,000. Meanwhile, as demand for their usual products has suddenly dropped, hundreds of businesses have assisted with the drive for much-needed equipment: tailoring businesses make medical masks and gowns, while engineering firms have turned their attention to ventilators.
Across such a huge range of activities, two things are clear. People beyond the usual centres of power feel a deep sense of common purpose – and as they come together, what some people call social capital is undergoing a huge and sudden growth spurt.
How this ought to be conceptualised is a very interesting question: are state and society blurring into each other, is the third sector between private and public rapidly expanding, or are we witnessing the birth of something completely new? But, for now, all of that matters less than the simple fact that numerous vital things are happening.
Volunteer network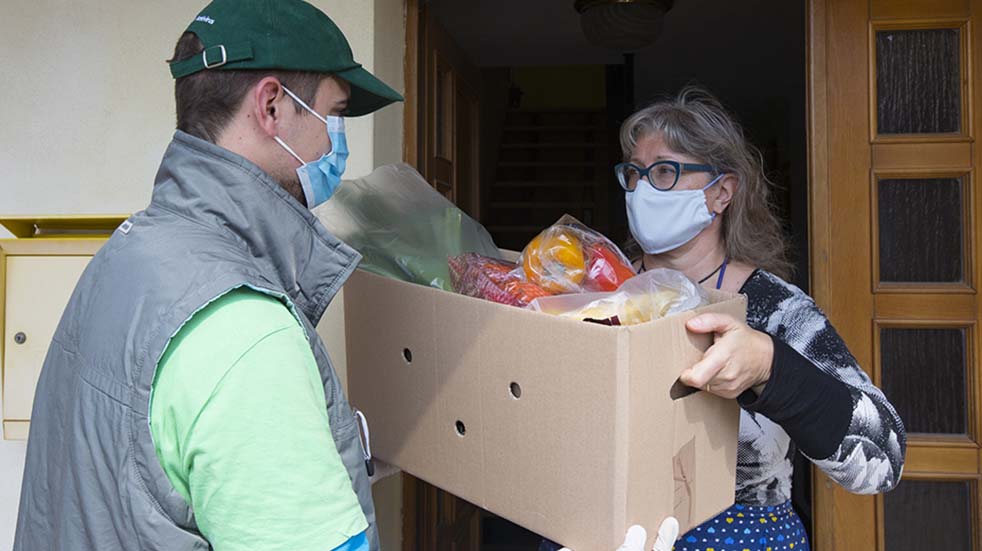 I live in Frome, a town with a population of 25,000 on the north-eastern edge of Somerset. Since 2011, when a new coalition of independents took over the town council, our lowest tier of local government has been run along bold, trailblazing lines. In law, the council's formal responsibilities extend little further than the running of parks, bus shelters, allotments and an advisory role on matters of planning. But it now has a proud record of partnering up with charities and social enterprises, regenerating public spaces, and pursuing a whole range of green objectives – and since the start of lockdown, the council has really come into its own.
It now oversees a coronavirus volunteer network, organising emergency food parcels and shopping for people either isolating or without a support network. It works closely with a drivers' network whose tasks include the delivery of prescriptions, as well as doing its best to link an array of hyper-local projects that have sprung up since March. To see this up close is quite something: banners around the town implore people to check in on their five nearest neighbours, voluntary bike couriers see to the supply of scores of people's medicine and the town's music venue has been converted into a huge depot for food deliveries.
Right now, all this work is based on nothing more complicated than people's shared urge to help each other as much as they can. But somewhere within this and other examples of local community effort, you can glimpse the kind of future we will have to embrace if shocks and crises become part of the way we live – and that's a real likelihood, given the fragility of modern economies, the fact that more pandemics will probably follow this one and the disruptive effects of climate change.
Partly thanks to a decade of austerity, the traditional public sector has simply not got the resources to administer the kind of door-to-door help that modern crises demand. Moreover, at times like this, many state institutions can feel distant and impersonal (think, for example, of the average Jobcentre). And so it is that new ideas come along, and point to the future.
• Discover eight ways that you can volunteer from home
Community effort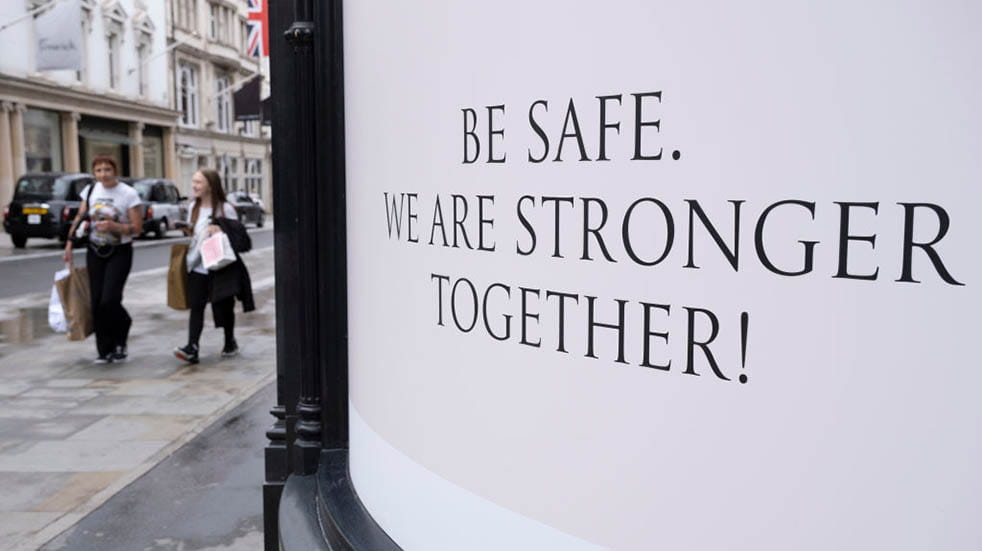 Clearly, the idea of people outside the public sector filling gaps is also replete with dangers. When I write about these things, a frequent comeback is that hailing them as the future sounds like a re-run of David Cameron's idea of the 'Big Society', which some might say ended up providing an excuse for austerity. There is, obviously, a thin line between trying to collectively compensate for the effects of cuts and effectively doing the government's job.
Now, I worry about the renewed austerity that might follow the government's current huge expansion of public spending and about people's reliance on a charitable sector now reckoned to have lost £4bn in revenue in the first 12 weeks of lockdown alone. Developing new kinds of community effort should never be a pretext for weakening core services that need to be resourced from public funds and delivered by professionals.
There again, to strengthen society and begin to finally tackle deep issues of social exclusion and inequality, it would be good to see elements of the new community action enabled and encouraged by the state – perhaps thought of as something that can blur into services provided by the orthodox public sector and sustain its work.
Given that many of the newly formed mutual aid groups insist on their independence from government and mainstream NGOs, making this a reality would not always be easy. But somewhere in the huge tangle of modern community groups might lie the means of connecting people with job opportunities, improving health outcomes and widening the reach of social care – plus so much more. Here could be a model of public service that's able to draw on the vast pools of energy and creativity that have arisen as our lives have suddenly been turned upside down.
I recently did some reporting work about the community response to the coronavirus crisis in Tredegar, South Wales. Like other people all over the UK, large numbers of volunteers there are involved in the daily business of trying to ensure that their vulnerable friends and neighbours are OK. But there are also echoes of something more specific: the fact that the NHS founder Aneurin Bevan, who was from Tredegar, was inspired by the town's pioneering Workmen's Medical Aid Society – a shining example of local initiative that managed to provide health services not just to those who paid a subscription, but to those who could not afford to do so, too.
As I heard about organised prescription drops, food aid and regular visits to people self-isolating, I wondered: once again, might the next chapter of our social history be built on the example set by people working at the absolute grassroots?
• Read about some of the charitable heroes who've been helping to fight the coronavirus
Four more local groups that are making a difference

Helping Hands, Edinburgh
This self-help organisation has the motto 'Solidarity not Charity' and refuses to take any funds from the state. Its activities include football and boxing training, the supply of bikes to disadvantaged children and a huge food distribution programme. The pandemic has made its operations hyper-local, based on a street-by-street model.
Frome Town Council
The Somerset market town has become a cradle of so-called 'flatpack democracy' – a set of ideas based around making the most local kind of government free of party politics. As this has developed, so the council has become more and more ambitious, something proved by its huge effort to help those affected by the coronavirus crisis.
Canterbury Residents
A Facebook group that was founded in 2014, this has now grown to nearly 38,000 members and recently spawned an offshoot called Canterbury Coronavirus Assistance, which links people to local charities and community organisations. It's advised by a group including the local council leader and representatives of churches in the area.
Big Local, Barrowcliff, Scarborough
In 2012, the National Lottery-funded Big Local scheme decided to give local people £1m to spend as they collectively decided. The community is now commissioning services for families in need, including a breakfast project in school holidays, help for parents who are 'struggling with everyday life' and more.
We'd love to hear from you
Have you been helping out during the coronavirus pandemic? Tell us about it on Facebook or Twitter.
All photos: Getty Images