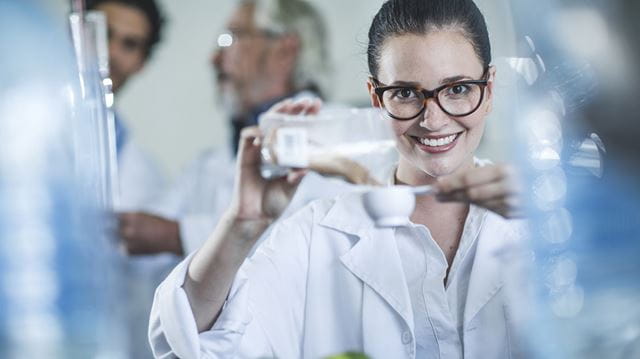 Due to the coronavirus, essential items such as hand sanitiser are in short supply. However, some of the nation's booze makers are offering their assistance.
We've all seen the reports of panic buying, or witnessed it ourselves among the empty supermarket shelves, as people try to keep themselves safe from the coronavirus. One essential item that has been in high demand is hand sanitiser, but there's a certain type of manufacturer that's uniquely positioned to help: those who are experts at producing alcohol.
Hand sanitiser is in short supply, and it's critical that services on the front line, such as the police, have access to it. Patrolling the streets, dealing with people in custody and attending crime scenes is dangerous enough without adding COVID-19 to the mix.
Gin makers help with hand sanitiser shortages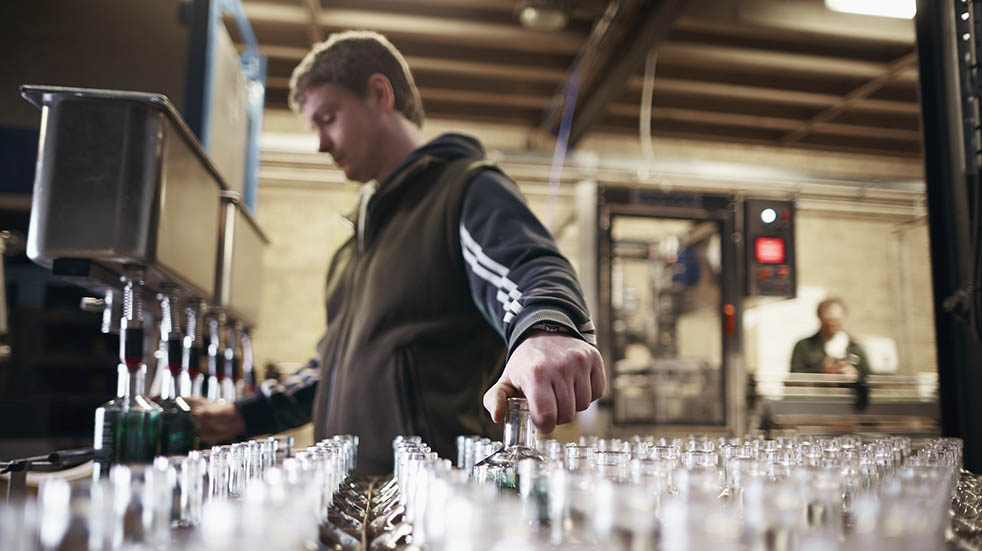 Gin makers have been supplying hand sanitisers to the Metropolitan Police Service.
To help with the shortage, manufacturers of products that would usually be added to a glass with ice and tonic water have stepped up to produce hand gel instead. Portobello Road Gin, 58 Gin Ltd and Copper Rivet Distillery are among those in London that are providing it to the Metropolitan Police Service (MPS).
Following the appropriate analysis and formulation guidance from the World Health Organisation (WHO), and ensuring they were meeting all necessary health and safety guidelines, suppliers started taking orders just one week after discussions started with the relevant government bodies.
The first delivery of hand sanitisers was received by the MPS at the start of April, and other distilleries are being approached to get involved.
Breweries are also helping in the fight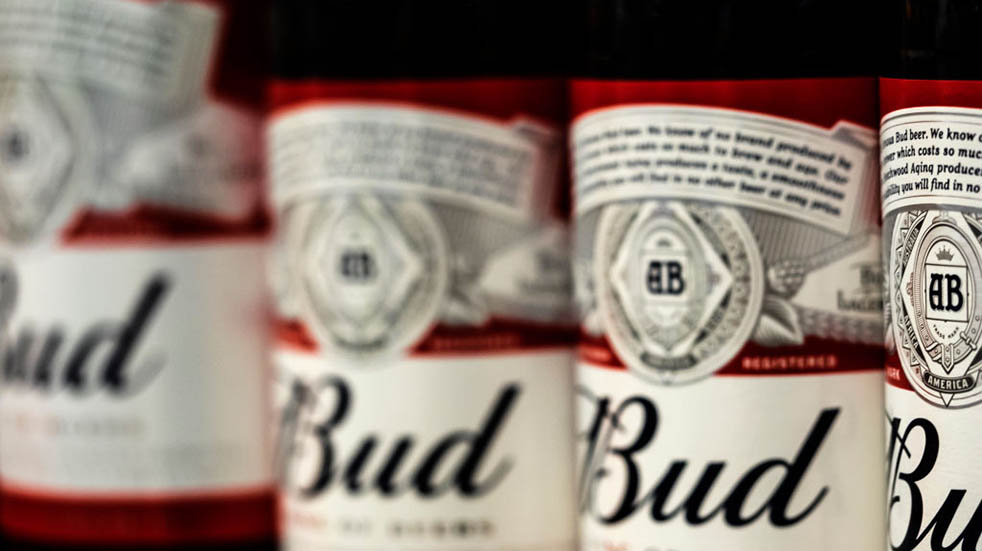 Budweiser is doing its bit to help save lives.
And it's not just gin companies that are doing their bit – breweries are also switching their production lines to hand gel to help fight the coronavirus outbreak. Budweiser announced that it is donating 6,000 litres of hand sanitiser to the MPS to help support its front-line officers and staff, and reduce the risk of them contracting COVID-19 while they're on duty.
"Hand sanitiser is an essential item for our officers and staff, especially those on the front line," says Mark Roberts, director of commercial services. "I am extremely grateful to all of the suppliers who have agreed to work with us and provide us with this vital commodity, which will help prevent the spread of COVID-19 and ultimately save lives… It shows the importance and necessity of everyone working together in these challenging times."
Free for those who need it most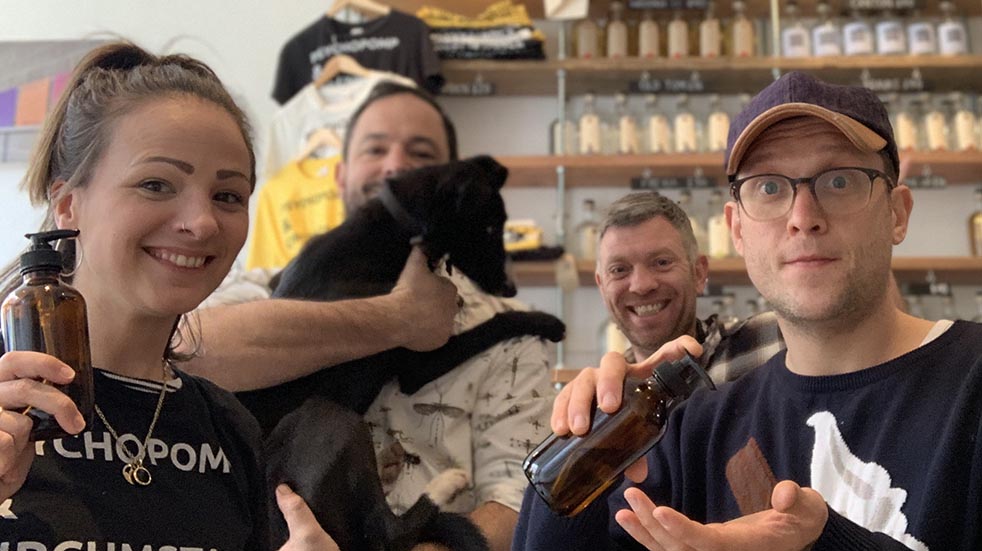 It's been all smiles at Psychopomp & Circumstance since the company has been contributing to the cause.
The majority of companies are being driven by philanthropy, not profits, with many of the products being donated to key workers or sold to raise funds for charity.
Independent Bristol-based micro-distillery Psychopomp & Circumstance started selling refillable bottles of hand gel to the public in exchange for a donation to Bristol's Children's Hospital. They had raised nearly £2,500 by the end of March, when they had to stop due to social distancing. Since then, they have continued to produce alcohol hand rub for local emergency services and other front-line workers.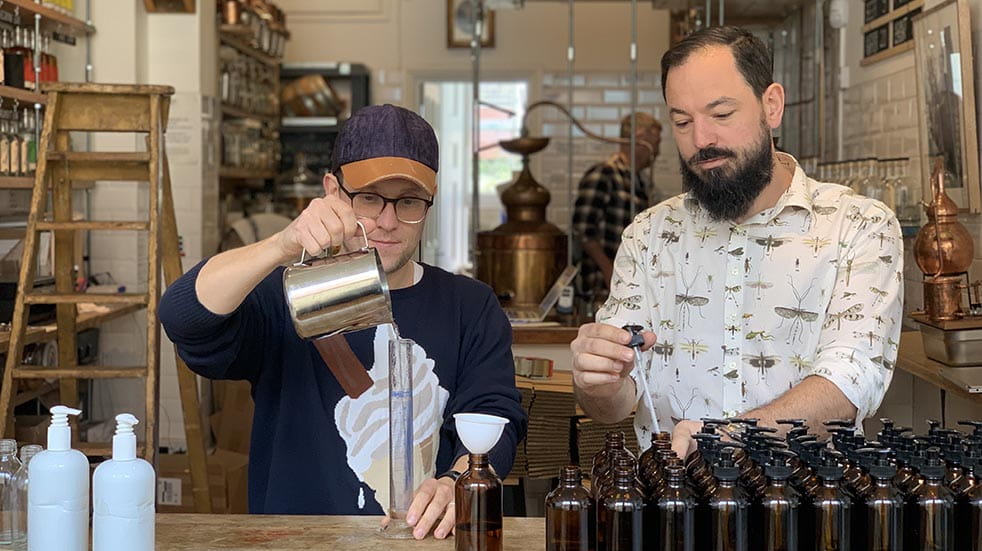 The Bristol-based brewery has been demonstrating its versatility.
A spokesperson for the company, which worked with local charity The Grand Appeal to raise the money, said: "At a time when there is so much worrying news, it has been really rewarding to be able to do something positive. The feedback from the public has been really encouraging, and it has kept the team's spirits high."
Fellow Bristolians 6 o'Clock Gin are donating 250ml of hand sanitiser to the NHS for every bottle sold through its website, as well as supplying hand sanitiser in bulk to key workers.