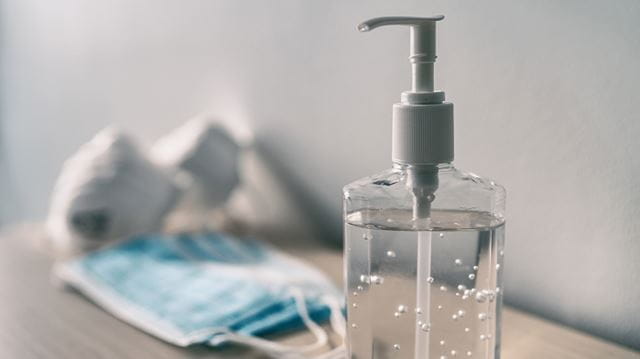 As lockdown eases, how can you – and your family – stay safe from the coronavirus? We sort fact from fiction in this easy-to-follow guide to gloves, hand sanitisers and face coverings.
If your head is spinning from all the hygiene tips and government advice that's been doing the rounds, then you're not alone. As the UK takes its first tentative steps out of lockdown, it's vital to get clear guidance on how to protect yourself from COVID-19. However, the sheer volume of information is overwhelming. Is your hand sanitiser effective? Should you wear latex gloves? And what's the crucial difference between a face mask and a face covering? We've collated all the expert coronavirus advice in one simple guide...
What should I look out for when buying a hand gel?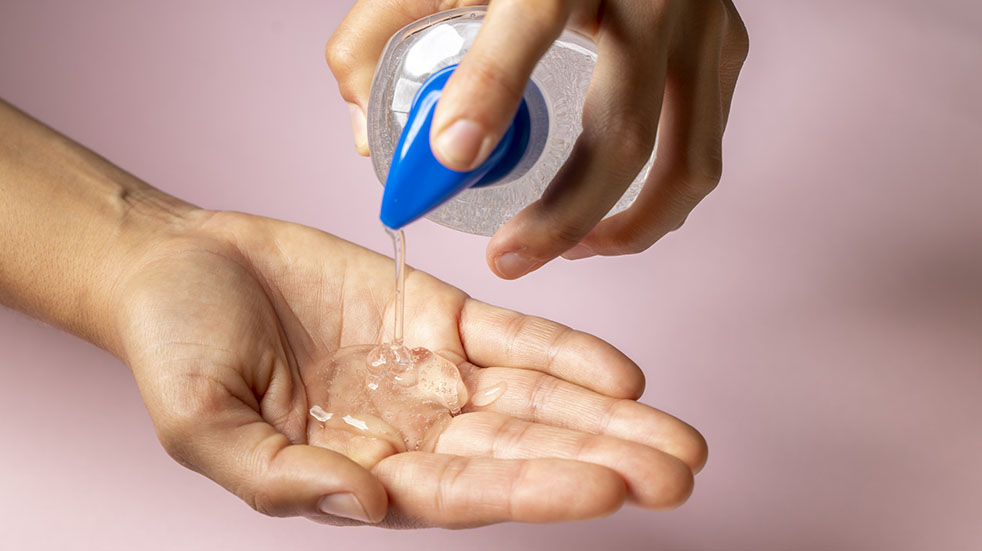 Credit: Getty Images
In order to inactivate the COVID-19 virus, your hand sanitiser needs to have at least 60% alcohol content. This will likely be from ethanol, isopropanol or n-propanol. Always check the label, and buy from a trustworthy brand – such as Carex, Cuticura or Dettol. Hand wipes rarely contain sufficient alcohol to be effective against the virus.
However, Public Health England (PHE) reminds us that hand sanitiser should only be used "if soap and water aren't available". Proper hand washing – for at least 20 seconds, with soap and water – "should be your first choice".
I've run out of antibacterial soap and can't find any in the shops. Is a bar of soap really effective enough?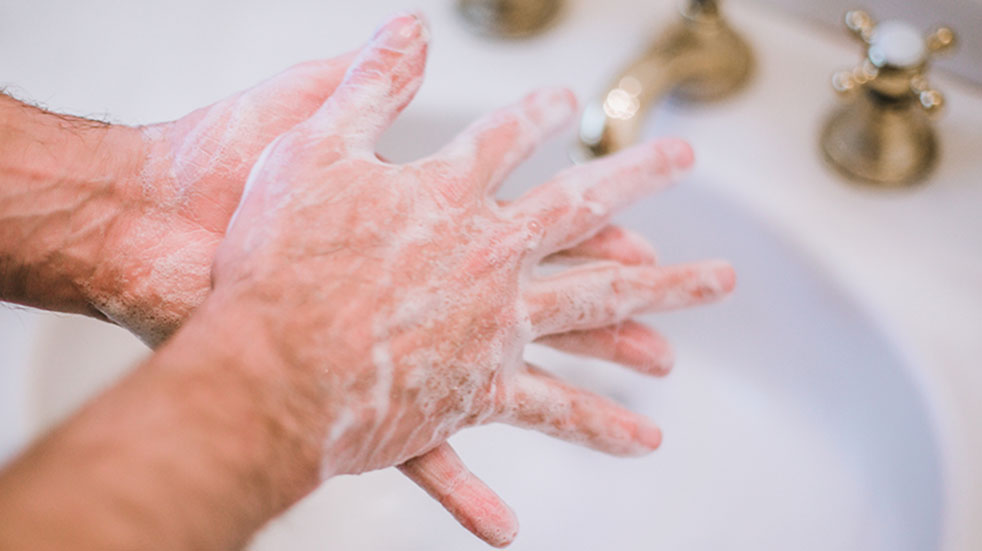 Credit: Getty Images
Yes it is. It's the soap molecules – not the antibacterial agents – that penetrate the coronavirus structure, so even washing with a humble bar of soap will do the trick. Put simply, soap dissolves the fat membrane that surrounds the virus, causing it to break down and be washed away by the water. For a more in-depth guide to the science, see this explainer from the School of Chemistry and Chemical Engineering at Queen's University Belfast.
Will wearing a mask protect me from the coronavirus?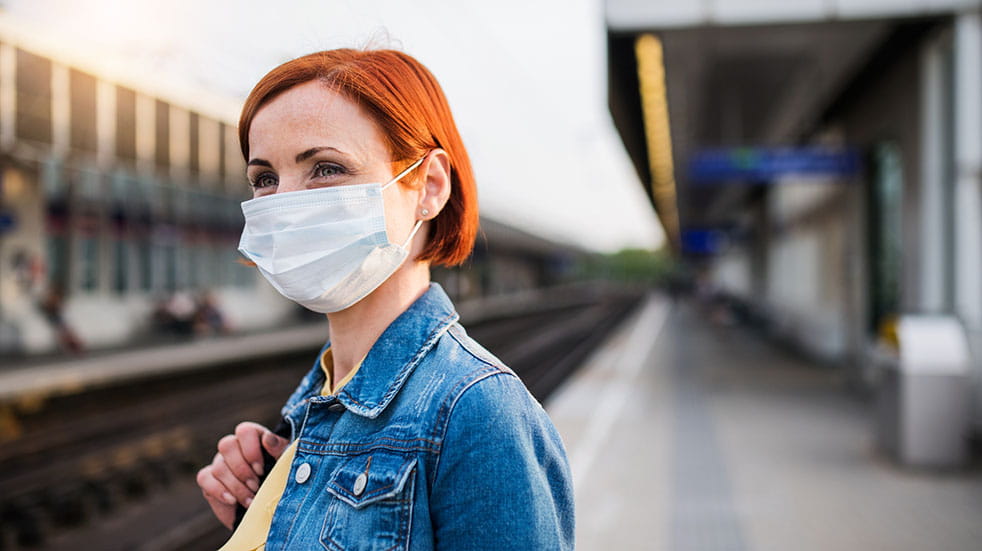 Credit: Getty Images
It is important to differentiate between face masks– such as the respirators and surgical masks worn by healthcare professionals – and face coverings, which can be home-made or improvised from existing material. In its COVID-19 Recovery Strategy, the government emphasises that "PPE supplies [such as face masks] must continue to be reserved for those who need it" – i.e. medical professionals. The public are strongly advised not to buy PPE.
But what about a face covering? The government's Recovery Strategy states that people should now wear one in situations where social distancing is not always possible – such as when shopping or on public transport. "Home-made cloth face coverings can help reduce the risk of transmission in some circumstances," it advises. "Face coverings are not intended to help the wearer, but to protect against inadvertent transmission of the disease to others if you have it asymptomatically."
In other words, if you have COVID-19 but aren't displaying any symptoms, covering your face will help to prevent it spreading to other people – but don't rely on it to protect you from the virus.
How do I make a 'face covering', then?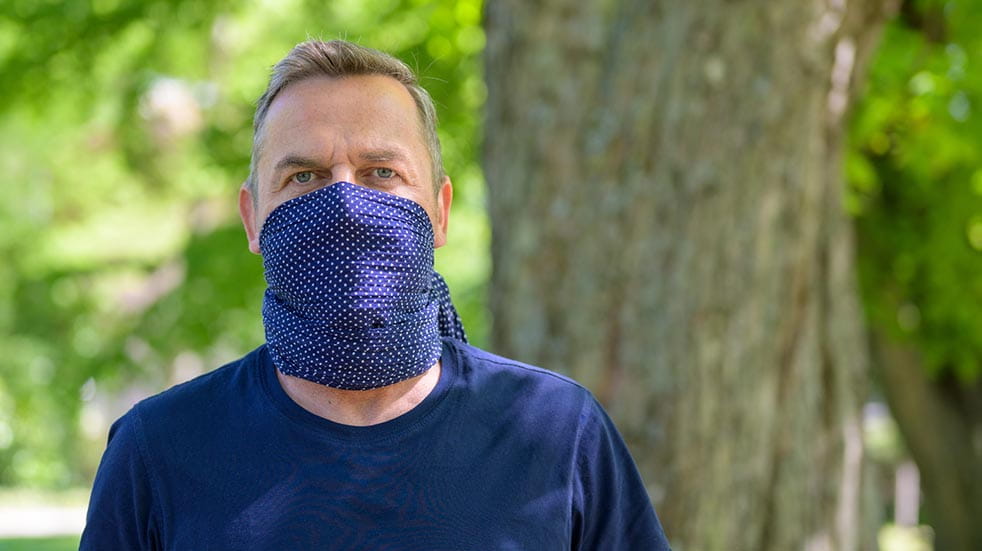 Credit: Getty Images
A face covering can be sewn or fashioned from an existing garment – such as a scarf or bandana. It should "cover your mouth and nose while allowing you to breathe comfortably", advises the government. Follow these official instructions for making a face covering, either by adapting a T-shirt, or by sewing one from cotton fabric.
For advice on how to put on and take off a face covering safely, see this advice from the World Health Organisation (WHO). Always wash your face covering after you've used it.
I've seen people outside without face coverings – are they breaking the law?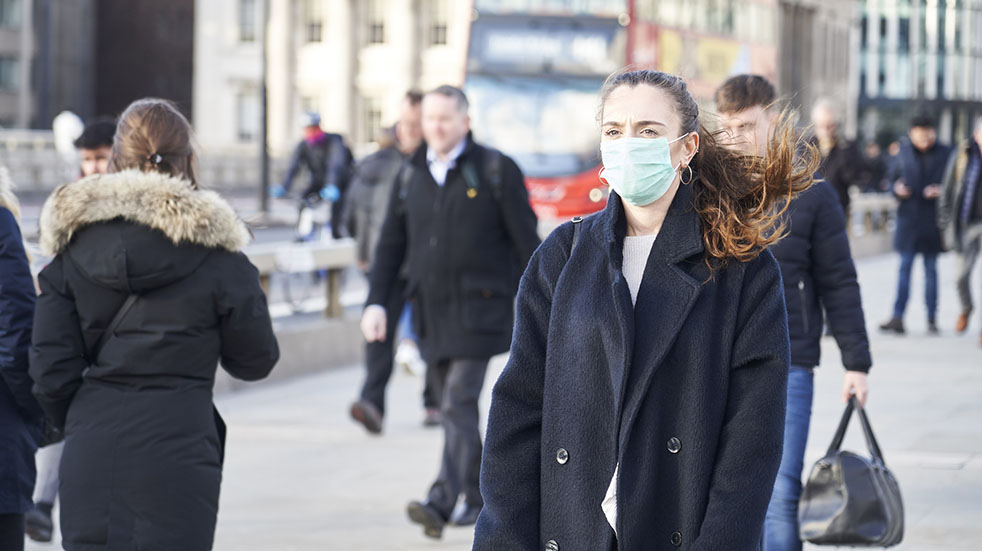 Credit: Getty Images
At present, the government says people "should consider" wearing face coverings in enclosed public spaces: it is not enforced by law. According to the Department of Health and Social Care, face coverings should not be used by children under the age of two, or by those who may find it difficult to use them correctly. Children will not be required to wear face coverings in school.
Is it a good idea to wear latex gloves while I'm out?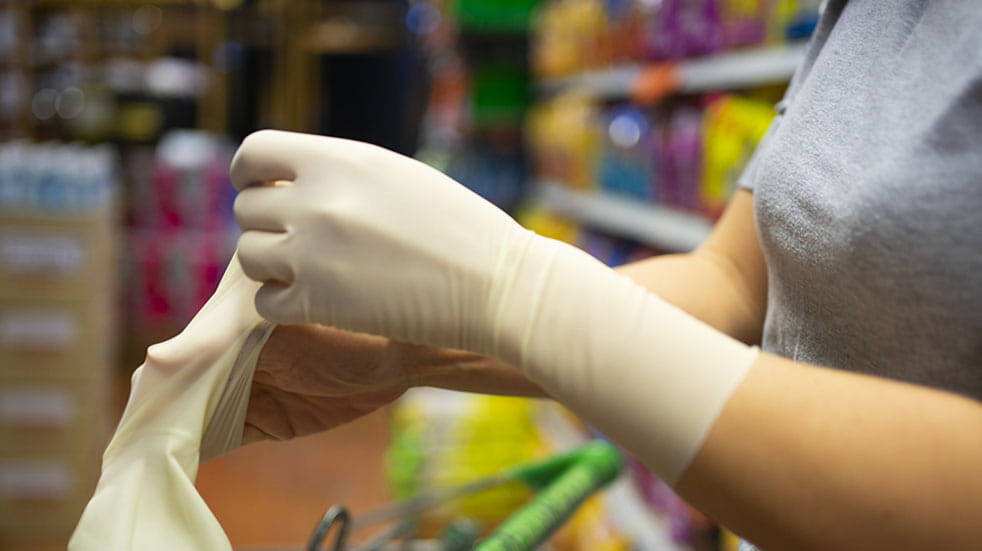 Credit: Getty Images
No. The virus is not contracted through the skin, so there is no need to wear gloves. The WHO warns that "you can still pick up COVID-19 contamination on rubber gloves" if you touch your face after touching them. Regularly washing your hands offers "more protection" against catching the virus, it says.
There is so much false information online. How can I sort fact from fiction?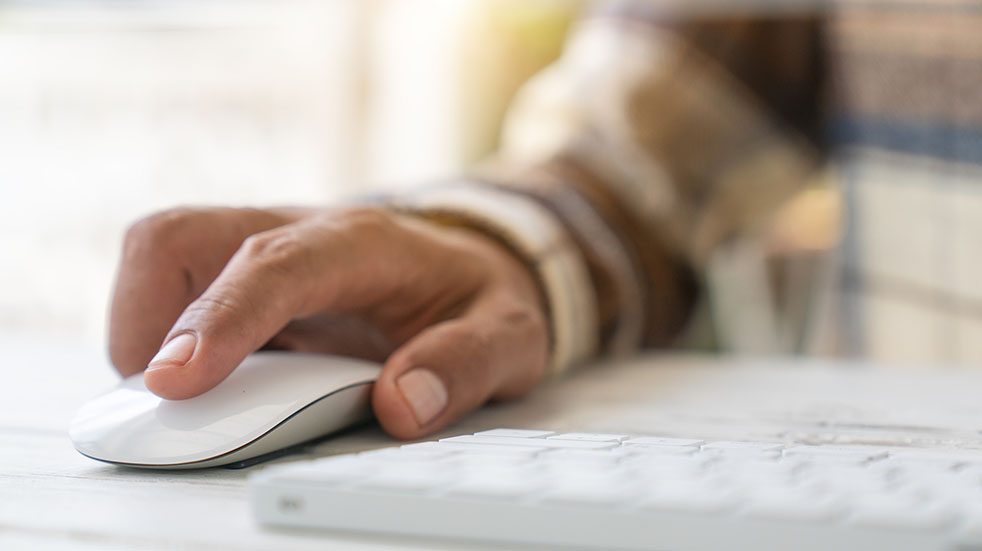 Credit: Getty Images
You're right to be cautious. It's best to double-check every piece of advice that you read or hear – which is why we've linked to official guidance throughout this article, for your peace of mind.
The UK's fact-checking charity fullfact.org has lots of tips for identifying false information about the coronavirus – including being cautious of "anonymous sources" on social media, and how to spot misleading images online. You can also search its database for hot topics, and subscribe to its newsletter for up-to-date information.
The WHO has also released a comprehensive "mythbuster" guide – which addresses everything from whether coronavirus can be transmitted by houseflies, to whether hot baths can cure it (both claims are false, in case you're wondering). Its downloadable graphics are ideal for sharing on social media.