Whether you're an expert illustrator or you just like to doodle while you daydream, drawing is a pastime that pretty much anyone can take part in.
As well as being a lot of fun, it's associated with a wide range of health benefits, from stress relief to improved memory and motor skills. And drawing can work wonders for your social life, too, as it gives you the opportunity to meet and share ideas with likeminded people through classes, groups and online forums.
Drawing is something that can be done all year round, but there's a particularly good reason to pull out your sketch pad during the month of October – that's when The Big Draw Festival is taking place.
What is The Big Draw Festival?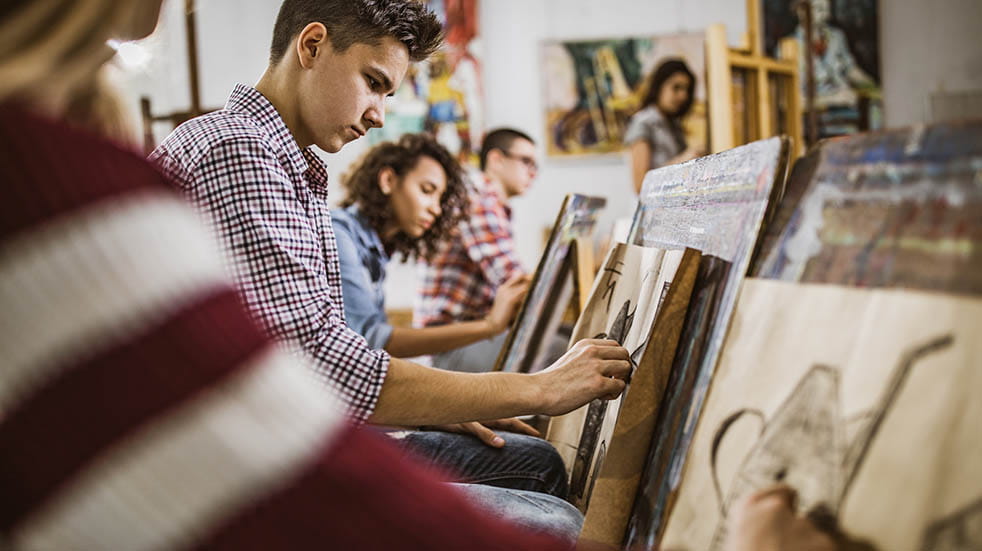 This massive annual event was created by The Big Draw, a "visual literacy charity that promotes the universal language of drawing as a tool for learning, expression and invention". Now the world's largest event of its kind, it sees thousands of activities and workshops taking place across the globe, with more than 500,000 people participating each year.
Here in the UK, notable London venues including the British Museum, the V&A and the National Gallery usually host activities, alongside schools, community centres, parks and village halls.
The Big Draw reckons that the festival has encouraged around four million people back to the drawing board since its inception in 2000. And along the way, it has picked up two world records: one for the longest drawing (an astonishing 1km!) and another for the largest number of people drawing at the same time (over 7,000).
What events are happening this year?
No matter what you like drawing – whether it's faces, animals, landscapes or comic- book characters – you'll find an event or activity to suit you. You don't have to be Picasso, as the workshops and classes cater for all levels of ability. And what's more, many of them are free of charge, meaning you can hone your skills without breaking the bank.
The Big Draw's website enables you to search for events by key word, geographical area and age range, meaning that you should find something to suit you within a few seconds. We did a quick browse and found classes for creating everything from space doodles to Day of the Dead masks.
And there's so much more happening besides classes and workshops. From gallery tours to graffiti walls – you name it, this festival has it. And there's loads of stuff to take part in at home, too, for those who don't feel confident about venturing outside at the moment.
• 25 fabulous free things to do in the month of October
What are the benefits of drawing?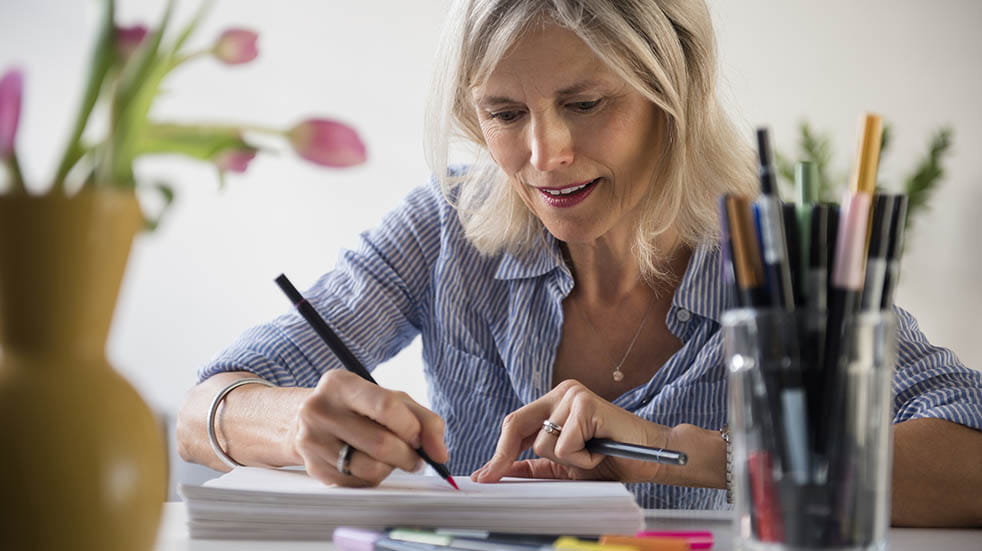 There have been numerous studies associated with drawing and its impact on our health and wellbeing. This artform can strengthen our problem-solving skills, boost our self-esteem and relieve stress.
Drawing can also improve your memory – in a 2009 study published in Applied Cognitive Psychology, subjects who doodled while listening to a list of names being read out were later able to recall 29% more of the names than people who didn't pick up a pencil. So maybe children shouldn't be ticked off for doodling in class after all!
Above all, drawing can improve your mood – but not necessarily for the reasons you might think. Speaking to Psychology Today, Jennifer Drake, an assistant professor of psychology at Brooklyn College, explained: "You might assume that drawing works on mood by allowing people to express negative emotions and thus release them. This is the catharsis view of art."
"But we find something different," she continued. "What works best for mood repair is distraction from negative emotions through drawing. This is consistent with emotion regulation literature, which shows that getting people to think about something other than their negative emotions is more effective [than venting them]."
• How crafting can boost your wellbeing
YouTube channels for improving your drawing skills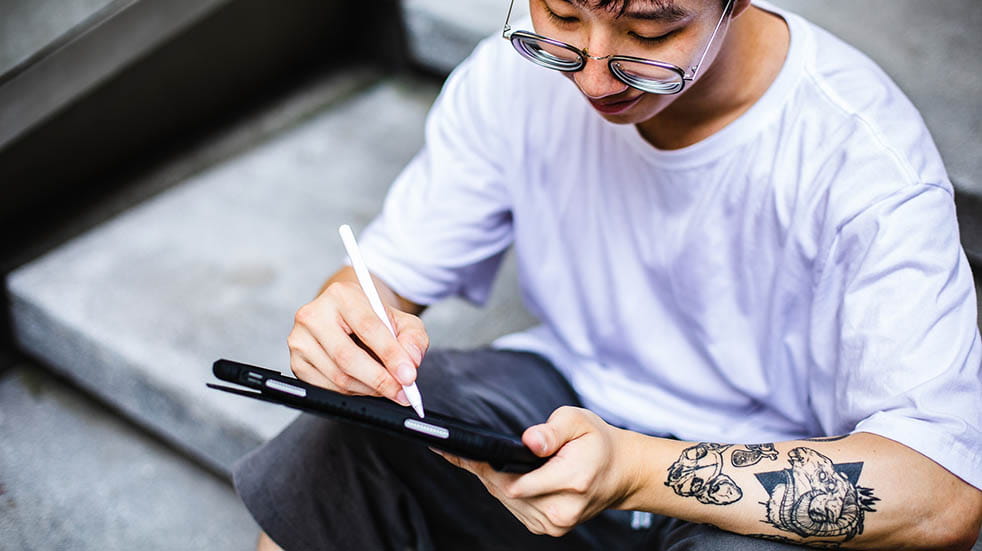 There is a vast amount of content online to help budding artists develop their talents, including these fantastic YouTube channels:
The official YouTube channel for the charity, The Big Draw is packed with how-to guides that cover topics including character design, colouring, and drawing and painting during lockdown. There are also numerous video chats with some of the leading lights in the drawing industry.
Drawing isn't just about pencils and paper, and this YouTube channel teaches you how to sketch using the Procreate tool on your iPad. At 20 minutes long, it's easy to digest, showing you how to master all aspects of this medium via short and simple clips.
This hugely popular channel is hosted by artist extraordinaire Rob Biddulph, who shows parents and their kids how to draw a wide range of fun and relatable characters. Before you know it, your walls will be filled with the likes of Sonic the Hedgehog, the Minions and Ariel from The little Mermaid.
Another channel that's aimed primarily at kids, Draw So Cute has over two million subscribers – and there's a good reason for that. Fun, vibrant and simple to follow, it does a great job of keeping children's attention, meaning that their drawing lessons never get boring.
• The best YouTube channels for mastering new skills
Boundless members can get money off art supplies at Wilko by purchasing a discount shopping card. To find out more, click here.
We'd love to hear from you
Have you drawn something that you'd like to share with fellow Boundless members? Upload it to the comments section on Facebook or Twitter.
Photos: Getty Images