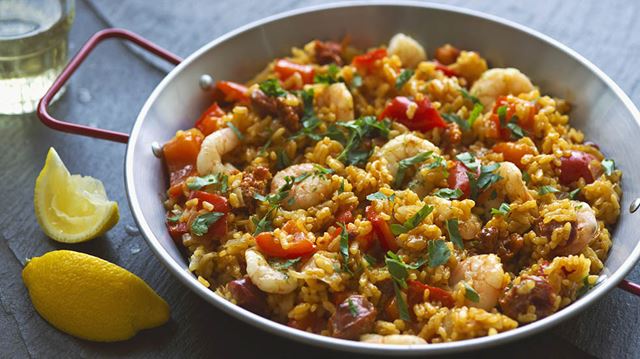 A little goes a long way. The ingredients you already have in your cupboard, pantry and fridge can be used to create a wide range of tasty (and mostly healthy) dishes.
Cast your mind back to the beginning of the coronavirus outbreak, and you'll recall that people were panic-buying food and other essential items, leaving supermarket shelves empty. Thankfully, things have returned to a semblance of normality and it's no longer impossible to get your hands on fresh bread and milk (not to mention toilet rolls!).
We are still being asked to show caution, though, with the government advising only one trip to buy groceries per week, and many supermarket chains limiting customers to no more than two or three of a particular item.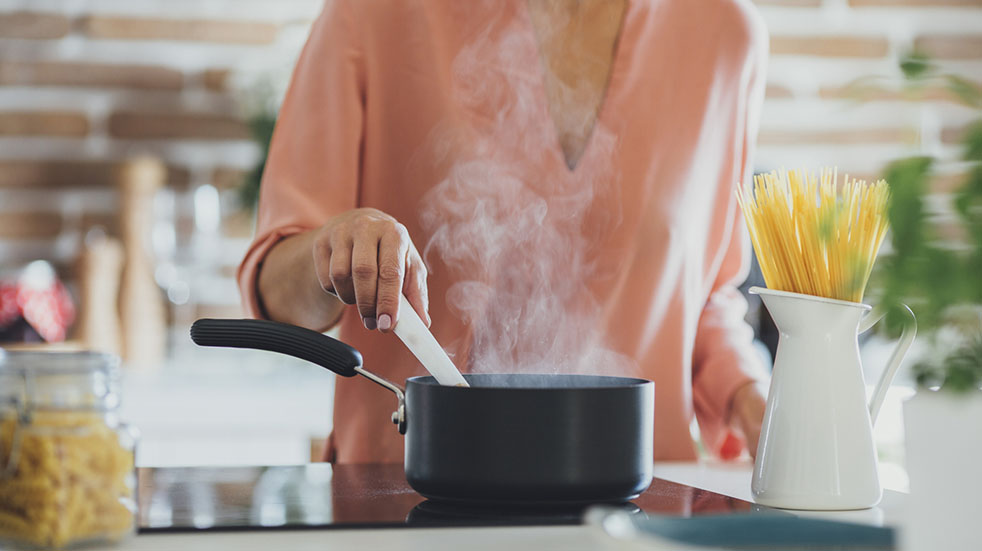 In times like these, we often have no choice but to make do with what we have in the cupboard – which may not be a bad thing anyway if you're trying to save the pennies during this lockdown period. Have a good old rummage and you might be surprised at what you find: bags of pasta and rice, dusty old cans of fish and tomatoes, and exotic herbs and spices that you bought on a whim months ago.
You might be even more surprised at the delicious dishes you can conjure up by throwing these long-forgotten ingredients into a pot. Here, we bring you just a small selection of yummy store-cupboard recipes from BBC Good Food, which will fill a hole, raise a smile and help you to save money during these troubled times. Just remember to check those use-by dates before you get started...
1. Easy paella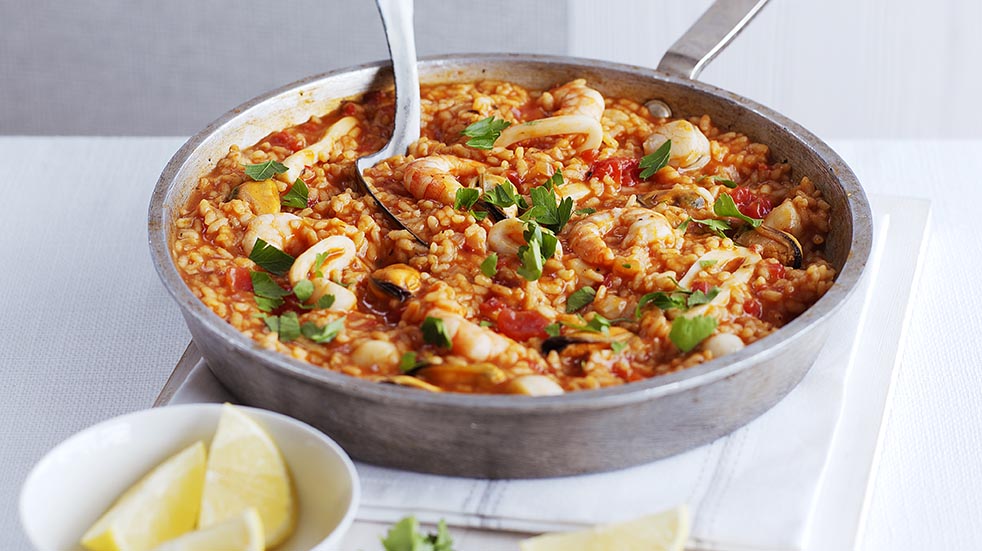 Many of us would normally be going on holiday at this time of year. Sadly, that's not possible at the moment – but we can still bring a taste of the continent to our plates with this tasty paella recipe. If you don't have any seafood, it's equally delicious without.

Find out how to make easy paella at BBC Good Food magazine
2. Sardine store-cupboard spaghetti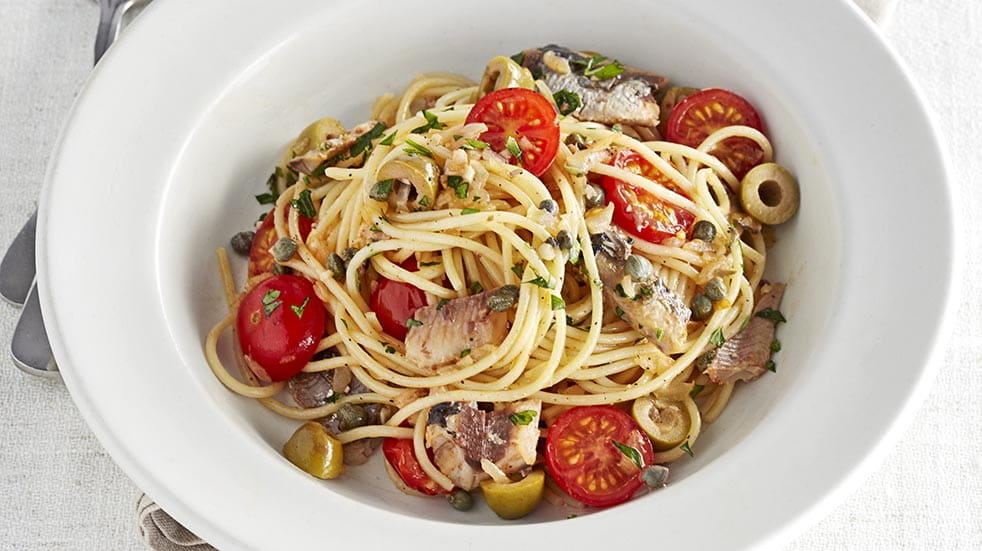 Spaghetti is one of those products that everyone seems to have an excess of in their cupboard. Well, now is the time to call upon this Italian staple. As well as being light – perfect for the season – this dish is good for you as sardines are packed with omega-3.
Find out how to make sardine store-cupboard spaghetti at BBC Good Food magazine
3. Simple coconut and bean soup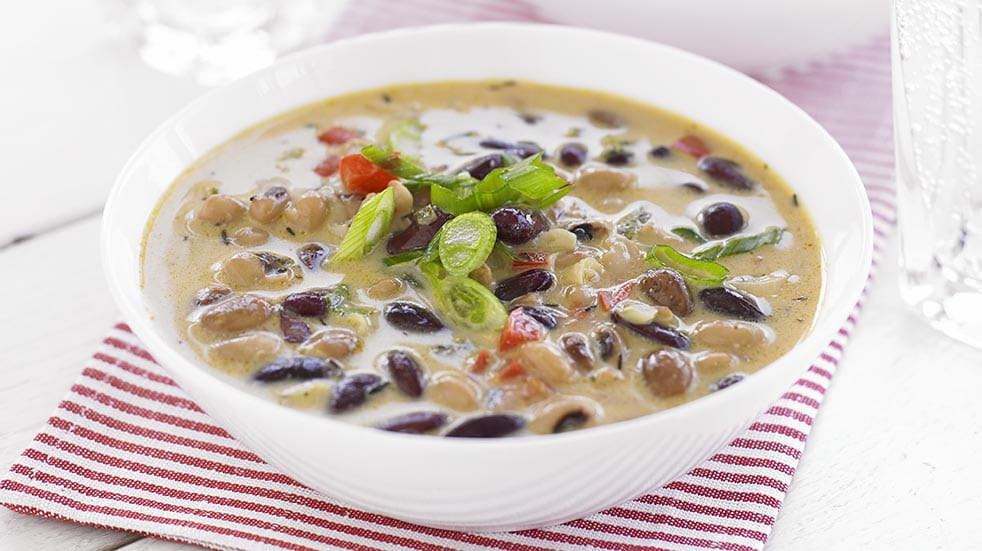 Created by Levi Roots (of Reggae Reggae Sauce fame), this aromatic broth is sure to warm your spirits when those spring showers start to fall. Ideal for vegetarians, it'll also help you to use up some of those herbs and spices that you've had stashed away.
Find out how to make simple coconut and bean soup at BBC Good Good magazine
4. Muffin tin chilli pots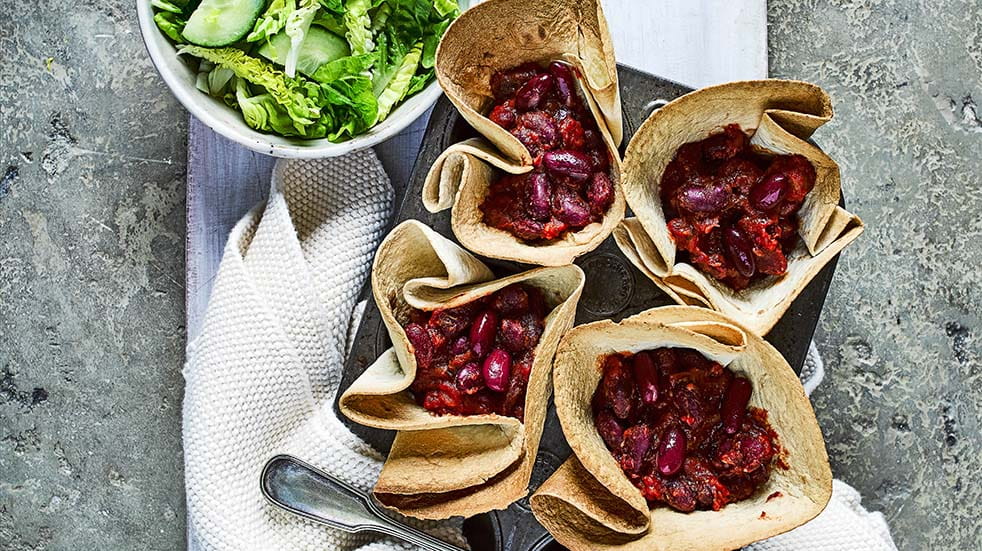 Four simple ingredients are all it takes to rustle up these healthy and hearty pots (three if you don't have any salad in the fridge). The tortilla wraps will ensure that you don't go hungry, and if you do include the salad, the dish will count as three of your five a day.
Find out how to make muffin tin chilli pots at BBC Good Food magazine
5. Store-cupboard pasta salad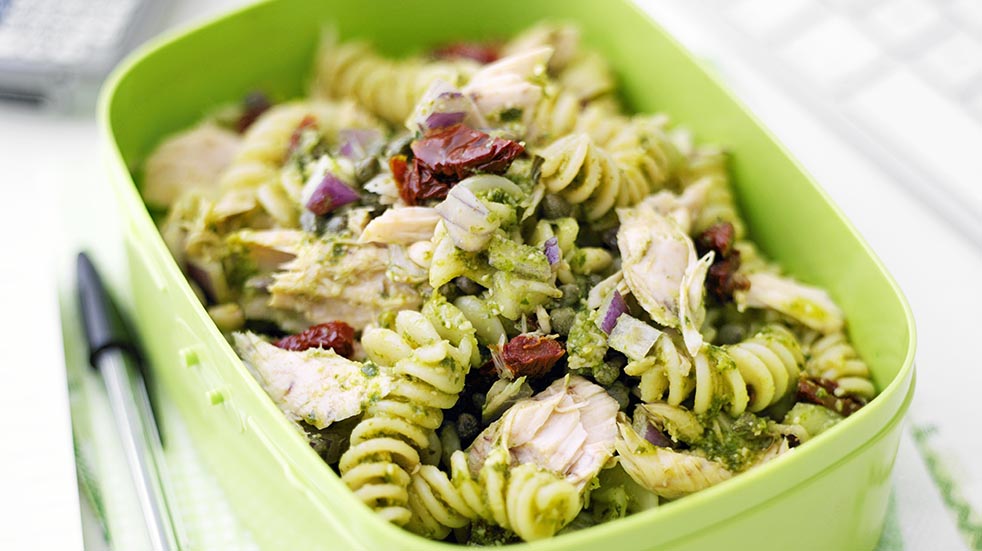 Don't fancy eating anything hot while the sun's out? Well, this super-simple pasta salad can be left to cool before serving. It's perfect if you've been gorging on chocolate during the lockdown period and want to ease your conscience a little bit.
Find out how to make store-cupboard pasta salad at BBC Good Food magazine
6. Wholemeal flatbreads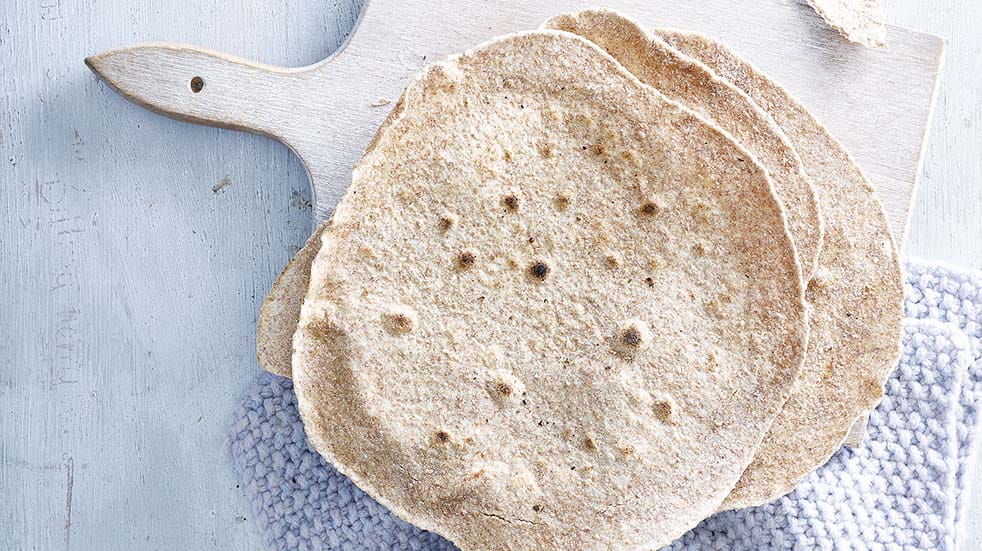 Bread is still scarce in some supermarkets, but you can ensure that you get your fill with these easy-to-make flatties. Requiring just wholemeal flour and rapeseed oil, they can be made as a big batch, enabling you to keep some in the freezer for a later date.

Find out how to make wholemeal flatbreads at BBC Good Food magazine
7. Tuna and sundried tomato pasta bake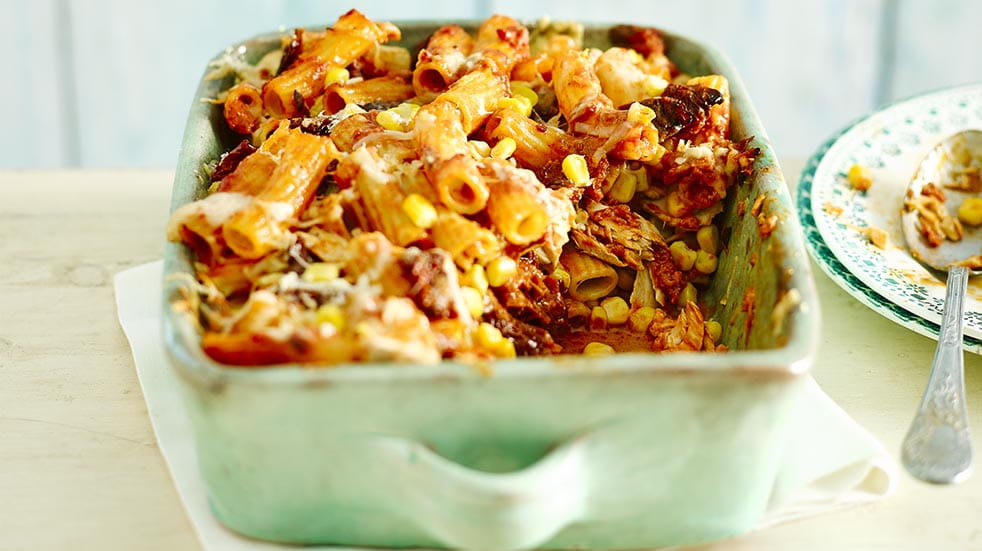 If you've been busy homeschooling the kids all morning, this pasta bake is an ideal lunch to make as it takes just 25 minutes. While it mostly relies on store-cupboard ingredients, you will need a couple of dairy items, such as double cream and cheese.
Find out how to make tuna and sundried tomato pasta bake at BBC Good Food magazine
8. Chocolate fudge crinkle biscuits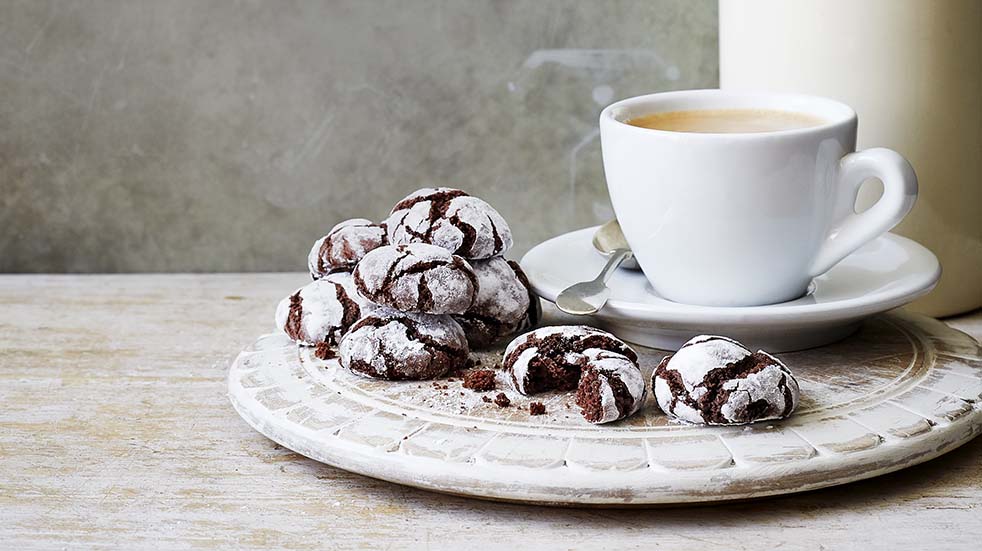 Store-cupboard cooking and baking doesn't have to be restricted to savoury dishes. Half an hour is all it takes to turn out these sweet treats, and they'll make perfect rewards for when the children help around the house. Just don't forget to save one for yourself!
Find out how to make chocolate fudge crinkle biscuits at BBC Good Food magazine
Share your own recipes
Have you got any store-cupboard recipes that you would like to share with Boundless members? Let us know by messaging us on Twitter or Facebook.