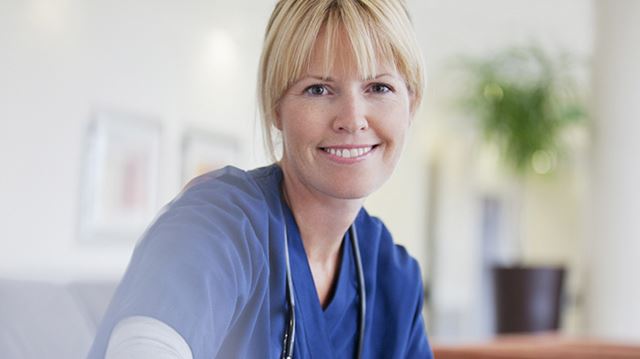 The coronavirus has affected everyone, but not many of us have to deal with it every day. To help people on the front line cope with the pressures they are experiencing, companies across the UK have been providing a range of free wellbeing products and services.
Many people have experienced pressure on their mental health during this coronavirus-imposed lockdown period. This might be especially true of those working on the front line of the NHS, who have had to witness the effects of COVID-19 first-hand and on a daily basis.
A number of projects have been launched to support NHS workers through these challenging times – from free counselling to help them process their experiences, to free books and magazines to help them relax.
Free counselling for NHS staff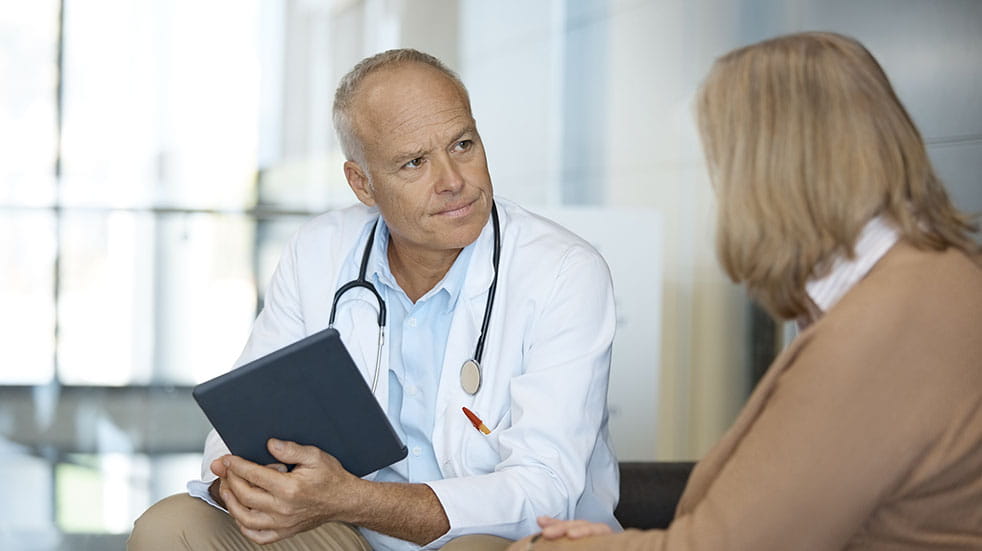 Photo: Getty Images
Having someone to talk to when you're going through a difficult experience can really help, which is why several projects have made counselling available for free to front line staff. On the therapist-matching platform WellDoing.org, there are 260 therapists and counsellors offering their services to NHS staff with no charge.
Founder of WellDoing.org Louise Chunn said: "Many of our members have been moved by the selfless and dangerous work of NHS front line workers. Therapists and counsellors are professionally trained in helping people deal with extremely difficult situations, including trauma. They want to be useful in this crisis."
She added that there will be a great deal of post-traumatic stress disorder (PTSD) in the aftermath of the crisis. "We feel that there is a long way to go, and we intend to continue making it possible for therapists to offer this service free to NHS workers, for as long as our members want to use it."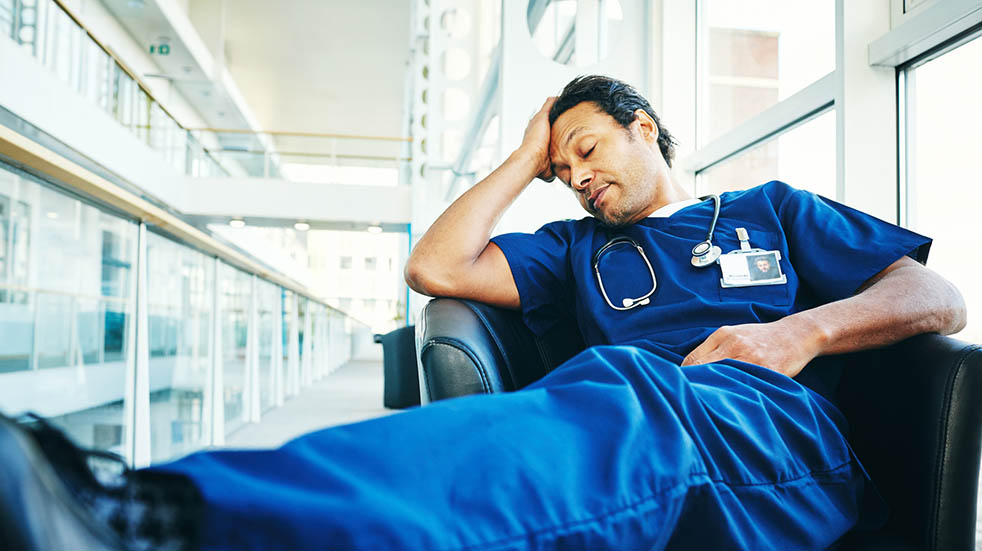 Photo: Getty Images
One of the therapists offering to help NHS workers for free is Dr Lisa Kouyoumjian-Stanton, a therapist and psychiatrist who specialises in psychological stress and trauma. Dr Kouyoumjian-Stanton wanted to help NHS staff with what they have been facing.
"Sometimes, it can be hard as professionals to seek help ourselves," she explained. "We understand that and we will be there for you. It is important to understand that stress and anxiety is a normal reaction to this sort of crisis, it is OK to feel overwhelmed and we will help you through."
Elsewhere, Frontline-19 has been set up to offer free confidential and emotional support – via phone or video call – for workers on the front line of COVID-19. This will enable them to talk about their experiences, helping them to go to their next shift in a calm state of mind.
Sharing uplifting news stories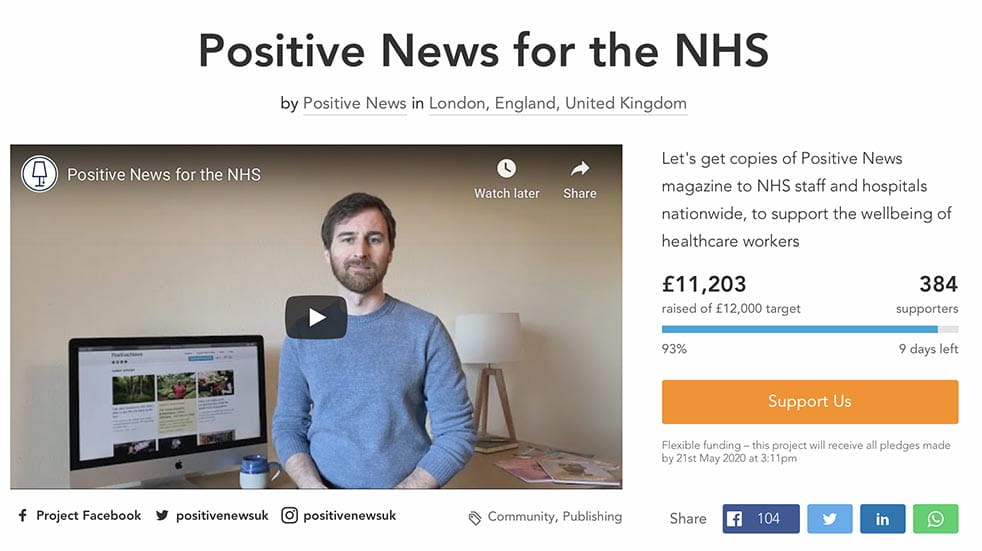 Positive News, a media company created to counteract the usual doom and gloom of the everyday news cycle, is distributing free copies of its magazine to front line workers, "helping them to stay balanced and resilient". The magazine contains uplifting stories of progress from around the world.
The project was launched in response to advice from the World Health Organisation (WHO) to "minimise news that causes you to feel anxious or distressed," and "find opportunities to amplify positive and hopeful stories" during the coronavirus pandemic. It was also inspired by the results of a YouGov survey, where half of healthcare workers said their mental health had deteriorated during the outbreak. The project is being funded through donations to a Crowdfunder page.
"After a number of hospitals got in touch to request copies of the magazine, we wanted to do all we could to help," said Sean Wood, CEO of Positive News. "So, we're asking our readers and the public to support us in raising the funds to get complimentary copies to any NHS staff who request them. I hope that a read of Positive News magazine can give healthcare workers some respite and a mental boost as they carry out their incredible work."
Escape with a good book (or magazine), free for NHS workers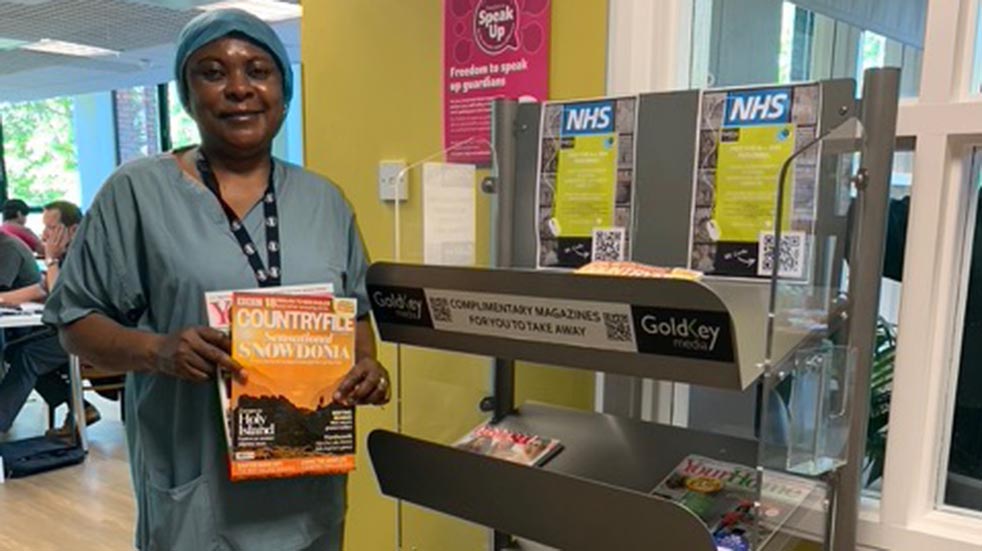 To thank them for their dedication during the pandemic, all NHS workers can get a free e-book from the UK division of the publisher Hachette. Some of the titles available for a few moments of escapism include Ian Rankin's In A House Of Lies, and Happiness For Beginners by Carole Matthews. The scheme is initially available until the end of May – you can confirm your eligibility and claim your free e-book here.
Other magazine publishers are providing free reading material to give NHS workers some welcome distraction and relaxation. Special interest publisher Immediate Media has partnered with Gold Key Media to supply thousands of copies of magazines including BBC Countryfile and Radio Times to wellbeing units set up in NHS hospitals in and around London – areas where staff can go to switch off while taking a break from their duties.
Lifting the spirits of key workers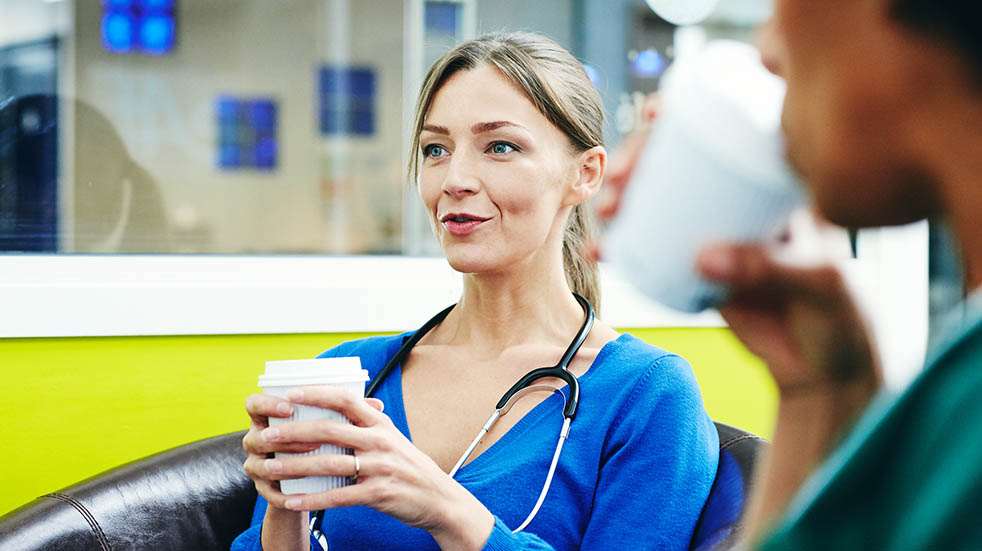 Photo: Getty Images
The wellbeing units are being run by Project Wingman, launched in April by a group of airline crew who have been furloughed, grounded or made redundant. They wanted to help NHS staff during the COVID-19 crisis by providing a space to unwind, decompress and destress before, during and after their shifts.
Airline crew are all trained in communicating with people who are feeling stressed or anxious, and colleagues who find themselves in stressful situations. Their skills in bonding through shared experience means that medical staff can talk about their jobs with people who can empathise with the pressures involved.
"I've never even met a pilot, and now there's one making me tea," commented one of the NHS workers who have visited a wellbeing unit. Another said: "The lounge is such an amazing space to chill and decompress. Thank you from the bottom of my heart."
What's helping you?
We'd love to hear about other services or projects that have helped you cope during this challenging time. Share them with us on Facebook or Twitter.