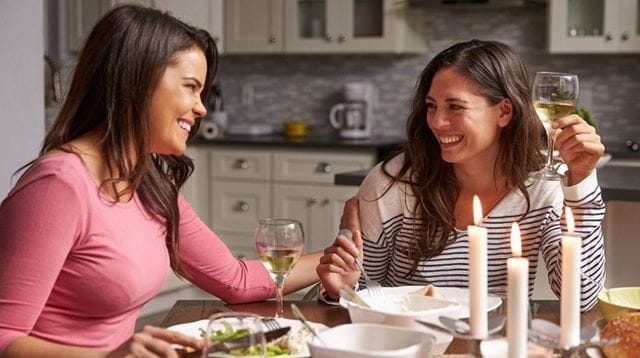 Valentine's Day is almost upon us, which means that couples everywhere will be gearing up to celebrate their love for each other (well, in theory anyway).
But how can we celebrate Valentine's Day in lockdown? Pubs and restaurants are closed, we're not allowed to go away for a romantic break, and arranging for a string quartet to perform outside of your bedroom window is definitely off-limits.
Luckily, there are plenty of other ways that you can mark this romantic occasion, from movie nights to virtual tours, gardening inspirations to poetry. And as a Boundless member, you can enjoy some great Valentine's Day discounts...
When is Valentine's Day?
Valentine's Day is celebrated on 14th February each year. This year, it falls on a Sunday.
1. Enjoy a romantic dinner at home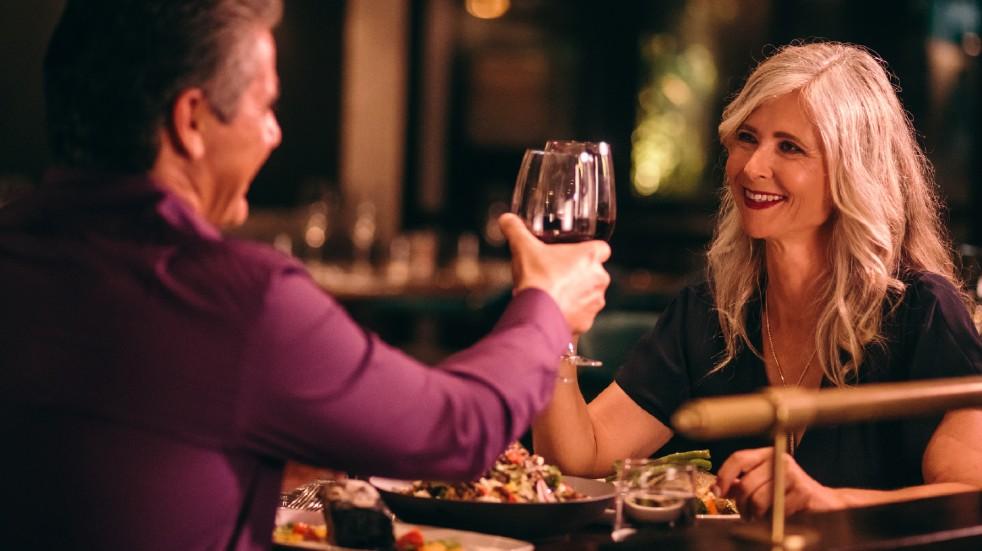 Dining out is not possible at the moment, but you can enjoy a delicious restaurant-quality meal at home courtesy of M&S. The high-street retailer has teamed up with Fred Sirieix, presenter of Channel 4 show First Dates, to offer a special Dine In experience for two. The package – which can be obtained from your nearest store – includes a starter, a main course, a dessert, a bottle of wine or fizz, and even a box of chocolates – you'll find the options on this menu.
The normal price for this home dining package is £20, but since Boundless members are able to get a 4% discount on all M&S goods, you'll pay just £19.20. To benefit from this offer, click here.
2. Take a cocktail masterclass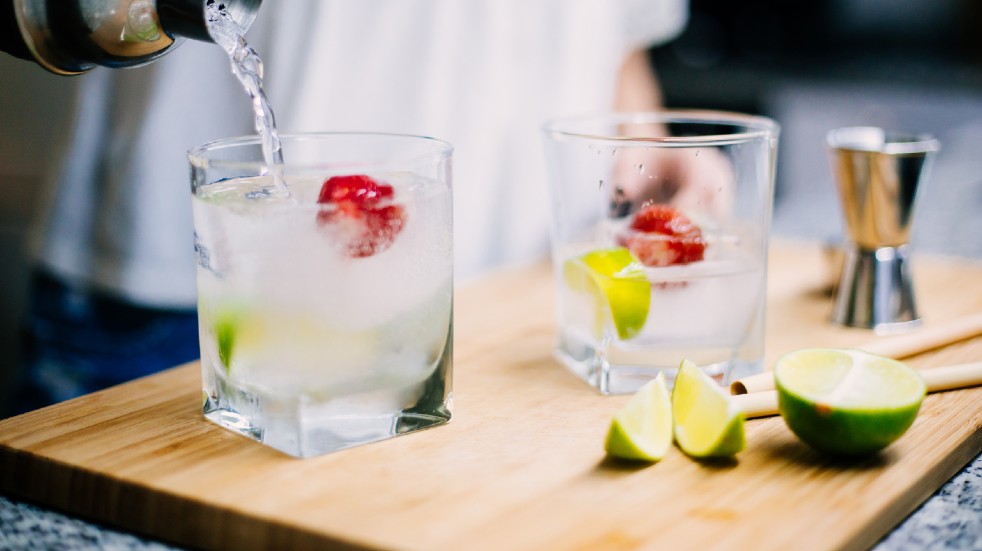 What could be more romantic than sipping a margarita while watching the sun go down? Going on holiday is a no-no at the moment, but you can make tasty cocktails at home with the help of an expert mixologist.
Through Virgin Experience Days, you and your significant other can enjoy a private cocktail-making masterclass. After receiving all the necessary equipment and ingredients by post, you'll be treated to 90 minutes of Zoom tuition, in which you'll learn how to make three mouthwatering drinks. Once you've finished your session, head outside and sip your cocktails as the sun disappears over the horizon. Bliss!
This award-winning masterclass normally costs £120, but since Boundless members can get a 20% discount on all Virgin experiences, you'll pay just £96. To benefit from this offer, click here.
3. Cuddle up in front of a movie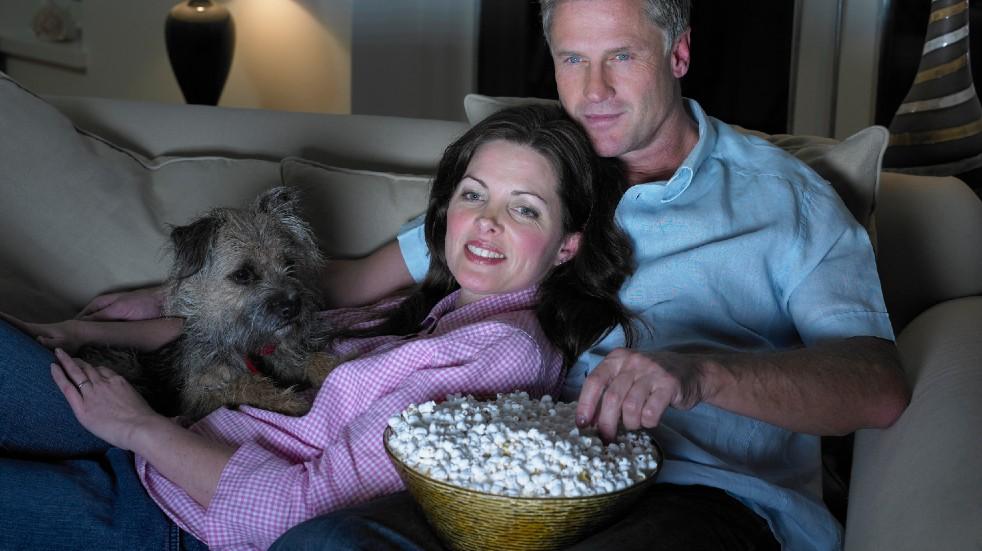 Cosying up in front of a film has to be one of the best ways to celebrate Valentine's Day. With cinemas currently closed, we're restricted to having movie nights at home – but you can recreate the silver-screen experience (and then some!) with the help of The Cinema Society's Big Night In.
Not only will you be sent an online voucher that entitles you to watch a film of your choice from The Cinema Society's vast collection (including the latest blockbusters), you'll also receive an artisan stone-baked pizza kit created by the experts at Birtelli's, as well as some of Joe and Seph's award-winning gourmet popcorn.
As a Boundless member, you can get 18% off the full price of the Big Night In. To benefit from this offer, click here.
4. Say it with poetry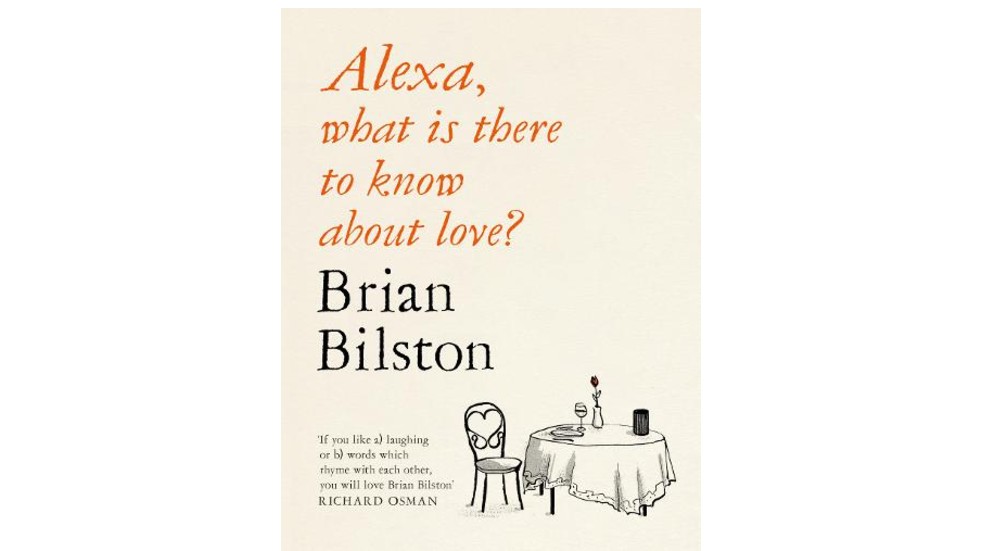 If you're feeling really romantic, why not try reading your other half a poem? No, don't worry, you won't have to reach for the pen and paper. Described as the 'Poet Laureate of Twitter', Brian Bilston has a new collection out, entitled Alexa, What Is There To Know About Love? (Pan Macmillan, £12.99). Focusing on all kinds of affection, from familial to romantic, it's packed with wit and humour, featuring titles such as 'Hold My Hand While We Jump Off This Cliff' and 'Remembrance Of Things Pasta'. A chortlesome read, indeed.
Boundless members can get money off National Book Tokens. To find out more, visit our Shopping Discounts Hub.
5. Afternoon tea for two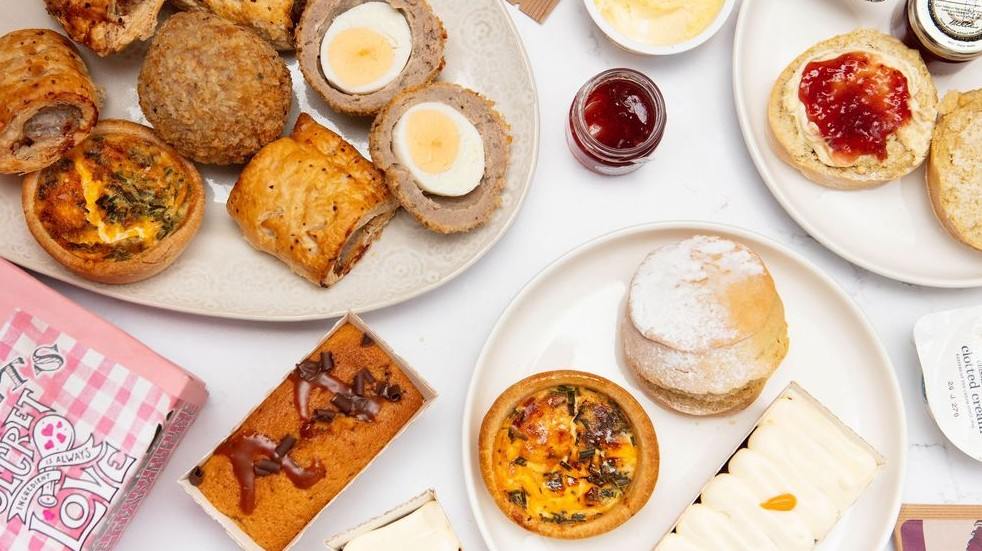 Going out for afternoon tea has become one of the most popular ways to celebrate a special occasion. As with everything else, it's not possible at the moment – but what you can do is have a tea delivered to your door. This treat, available from Virgin Experience Days, will see award-winning food producer Piglet's Pantry bring a range of sweet and savoury goodies direct to your front door, ready for you to serve up as part of your Valentine's Day itinerary.
This afternoon tea normally costs £38, but since Boundless members can get a 20% discount on all Virgin experiences, you'll pay just £30.40. To benefit from this offer, click here.
6. Have a kiss and cuddle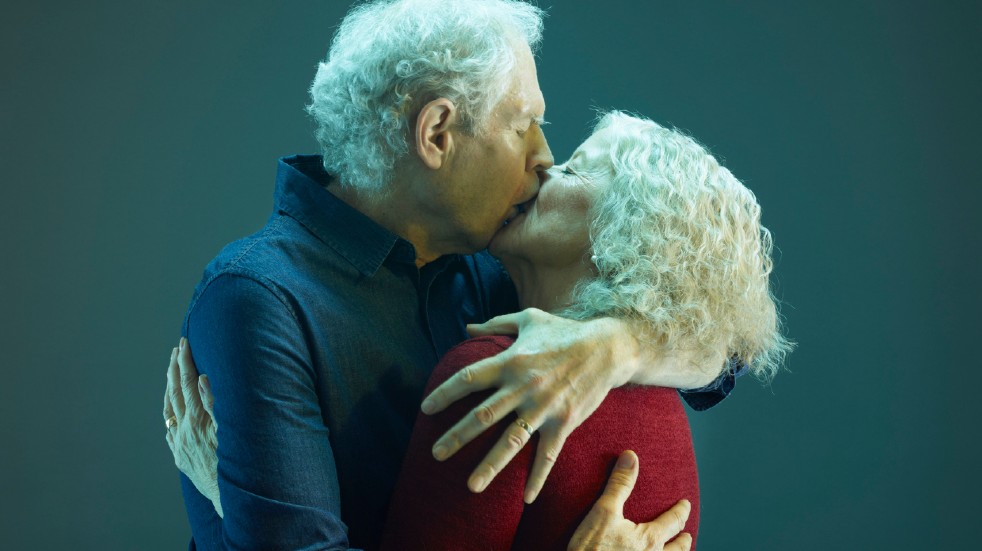 Showing affection on Valentine's Day is not only good for the soul, it can also help you to lose weight! A study carried out by Harvard Medical School found that subjects that had been dosed with the 'love hormone' oxytocin – released naturally when we kiss and cuddle – subsequently consumed far fewer calories during a test meal than those who had been given a placebo. So what are you waiting for?
7. Visit a romantic destination... virtually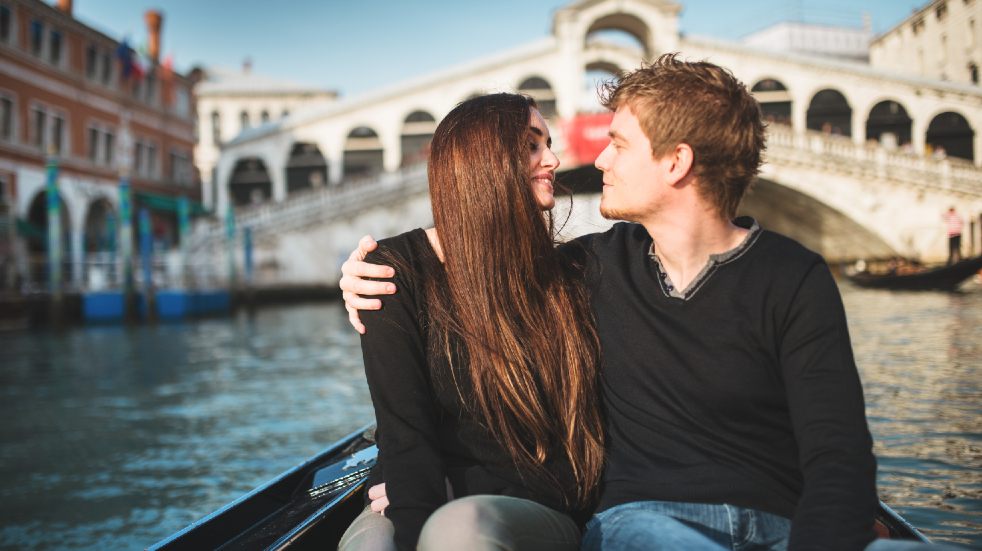 Many of us have dreamt about spending Valentine's Day in Paris or Venice. But even when there isn't a global pandemic, life just seems to get in the way. We're sure it'll happen one day – but in the meantime, why not take a virtual tour of said romantic cities? St Christopher's Inns has listed a number of Parisian landmarks that can be experienced from home. And The Independent recently published an article How to visit Venice without leaving home, which lists a variety of ways to explore Italy's watery city, from live cams to virtual reality gondola tours.
8. Synchronise your socks!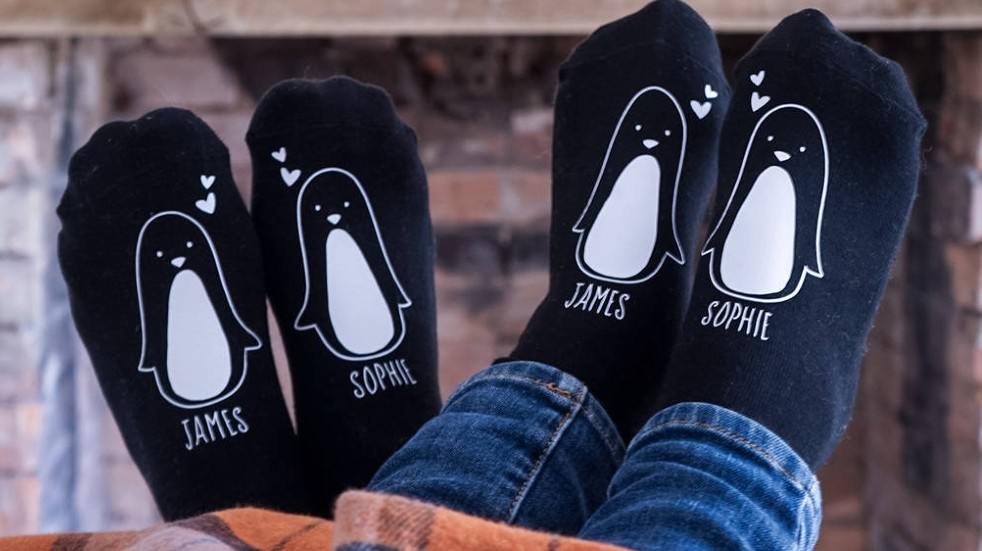 Nothing says 'love' quite like synchronising your outfits. So how about ordering a couple of pairs of these super-cute penguin socks (£15 per pair, Not On The High Street). Manufactured by Sparks and Daughters, they can be personalised with your and your partner's names. And being made from 80% cotton, they're nice and warm, too – just what you need for snuggling up on those cold winter nights.
9. Enjoy a home spa session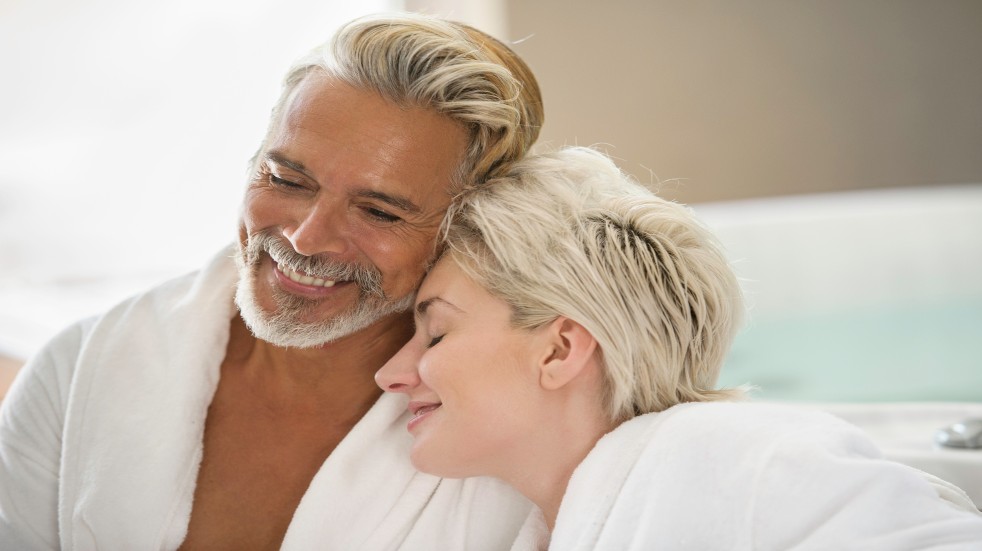 Valentine's Day is the perfect excuse to enjoy a spot of pampering. So set aside a few hours to enjoy some quality relaxation time together (this might be trickier if you have kids!). Prima recently ran an article, How to create an at-home spa, which offers some tips on how to set the mood, covering everything from scented candles to soothing music, moisturisers to meditation. By the time you're finished, you should both feel well and truly rejuvenated.
10. Reach for the stars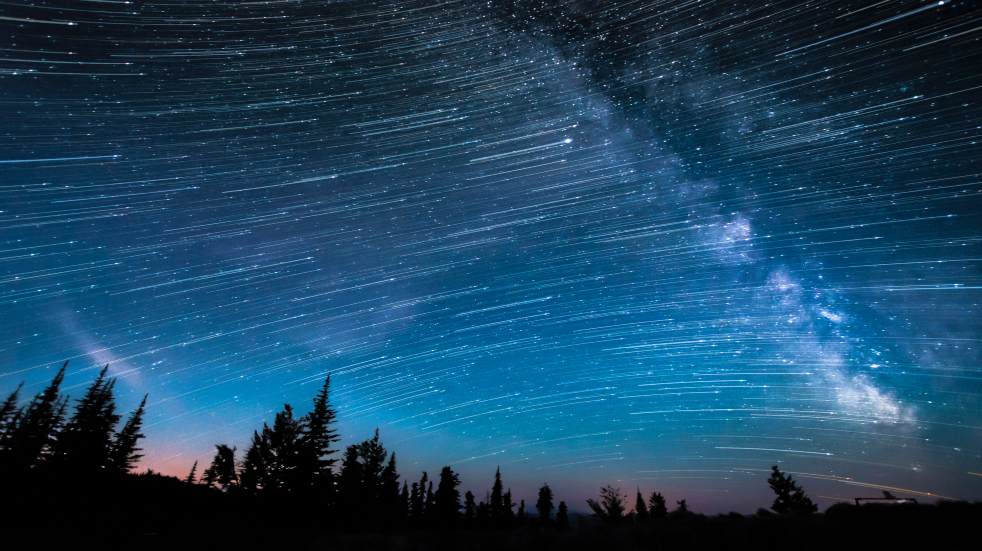 Gazing up at the night sky has long been associated with romance. If you don't fancy going outdoors, you could always enjoy a virtual stargazing experience, courtesy of Virgin Experience Days. Via Zoom, your own personal astronomer will take you on a tour of the stars, showing you some of the wonders of the universe, and explaining their cultural and historical relevance. A night you'll never forget!
The normal price for this experience is £18, but since Boundless members can get a 20% discount on all purchases from Virgin Experience Days, you'll pay just £14.40. To benefit from this offer, click here.
11. Go for a walk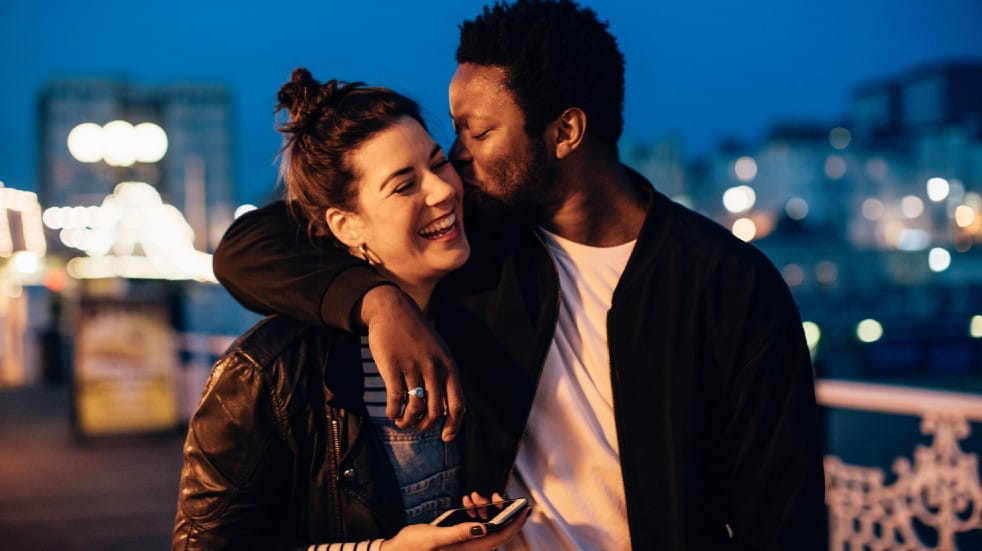 Heading out for a stroll is a great way to spend some quality time together. When you're at home, there are lots of things to distract you, whether it be hanging the washing up or watching television. But taking a walk gives you the chance to focus on each other. Why not use the time to recall some of your fondest memories, talk about places you'd like to go on holiday when the pandemic is over, or just share a laugh and a joke. It'll help you to bond and give you a real sense of positivity.
12. Say it with flowers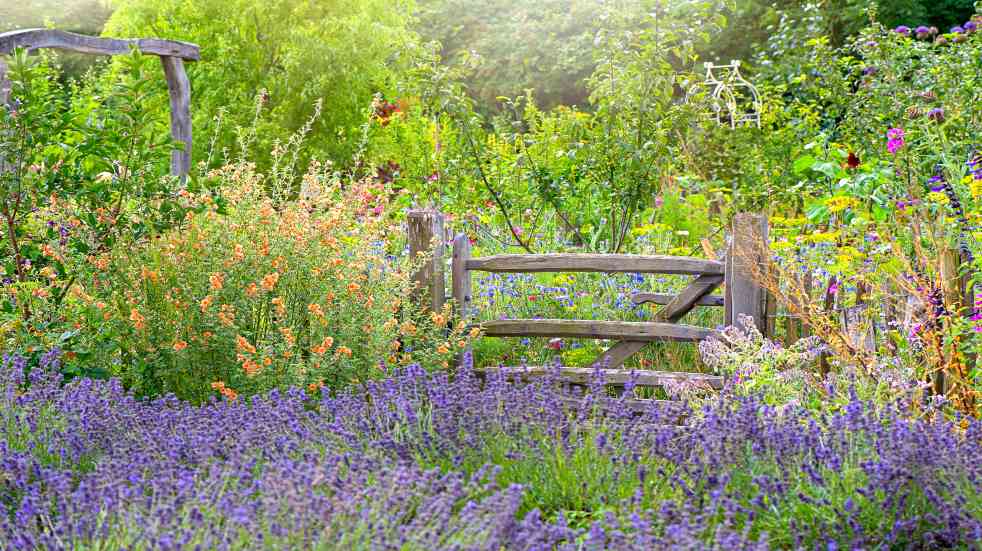 If you and your partner are green-fingered types, why not transform your garden into something sweet and lovely, with beautifully scented roses, floral borders and butterflies (the Royal Horticultural Society recently published an article, Wild and romantic garden inspiration, explaining how to do it). It'll take time for everything to bloom, of course, but just spending time together in the garden planning how it'll look is sure to make romance blossom.
13. Share a chocolate hamper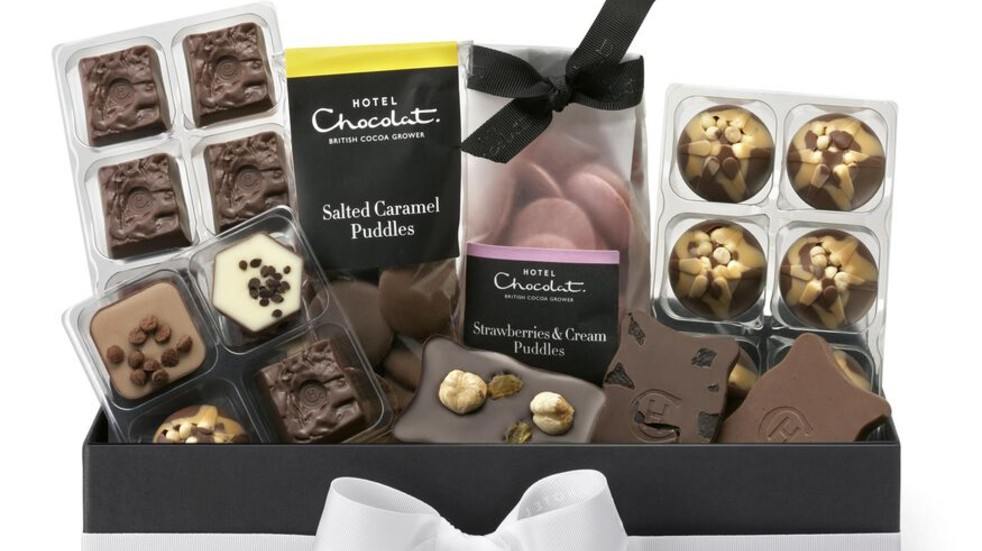 If you've embarked on a new year diet, look away now... Hotel Chocolat has the perfect sharing hamper for lovers, featuring some of their most popular treats. The Everything Chocolate Gift Hamper Collection (£27.50) is a truly indulgent collection featuring a range of sumptious choices in milk, dark and white chocolate. A true test of your love will be how much of it you're prepared to share!
14. Buy them a romantic gift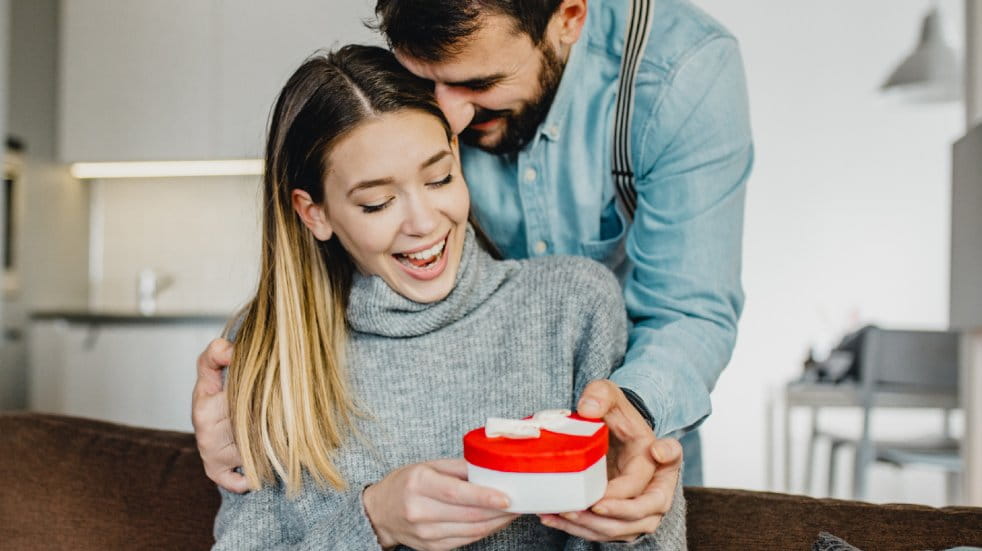 Want to buy something special for your partner to show how much you care? Well, as a Boundless member you can get up to 17% off goods from a range of top retailers, including Buyagift, Swarovski, John Lewis and more, meaning you can pick up a luxury gift for your loved one without breaking the bank. To find out more about shopping discounts for Boundless members, click here.
Do more with Boundless
As well as the offers detailed on this page, Boundless members can get year-round discounts on a range of products, from holidays to home insurance, food to fashion – and all for just £28 per year. To find out how to sign up, visit our membership page.
Photos: Getty Images