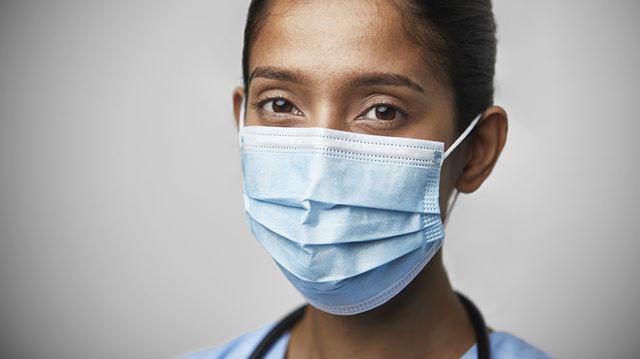 Over the past few months, we have seen widespread appreciation for key workers across the UK as the spread of COVID-19 has brought the country to its knees.
In every town and city, windows have been adorned with messages of gratitude, businesses have been falling over themselves to donate free food, transport and accommodation, while charity initiatives have raised millions to help fund these heroes and the organisations they serve.
But what is the definition of a key worker? Here, we round up everything you need to know, including where the term came from, who counts as a key worker, and the various deals, offers and benefits available to the selfless men and women who have been risking their lives on the front line.
Where does the term key worker come from?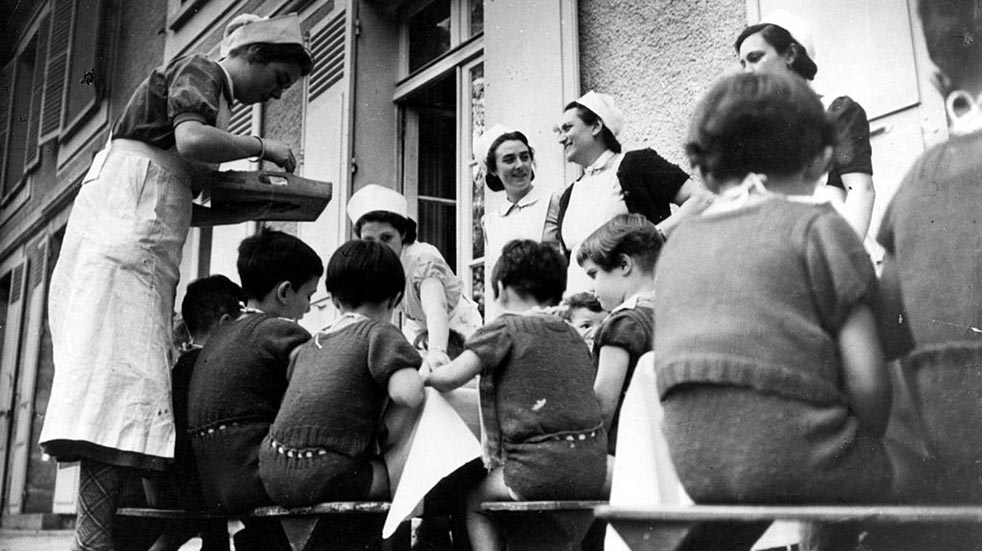 Nursing staff serve food to children at a home run by the German Ministry of Health, 1939-1945 (Credit: Getty Images)
While it's not clear as to when the term key worker was coined, one of the earliest recorded uses was in Germany during the Second World War. Anyone who held a civilian profession deemed indispensable by the government was granted schlüsselkraft – key man – status, giving them a pardon from military service in the German Wehrmacht.
In the ensuing decades, the term key worker has gained traction here in the UK, where it's been more loosely used to describe anyone who carries out an essential service within the public or private sectors.
It came into sharp focus in the mid-Noughties, when many local authorities struggled to attract staff due to the increasing gap between public sector salaries and house prices. To help solve the problem, the Key Worker Living Programme was set up, giving public sector employees access to low-cost loans, shared ownership and other schemes.
• Read our round-up of Public Service Day 2020
Who counts as a key worker?
As the world battles the deadly coronavirus, so key workers have once again been thrust into the spotlight, filling endless column inches with their selflessness and bravery. But who counts as a key worker?
Most of us would describe key workers simply as those people who provide a vital role in keeping us safe and fed, and our children educated, during this challenging time. However, in March, the UK government refined the definition as it announced that children of key workers would be allowed to continue attending school.
The government's list of key workers – or critical workers, as they're also known – included people working in health and social care; education and childcare; key public services (including places of worship, courts of justice and the media); local and national government; food and other necessary goods; public safety and national security; transport; and utilities, communication and financial services.
To read the full list of critical workers as drawn up by the government, click here.
What is the statistical make-up of key workers in the UK?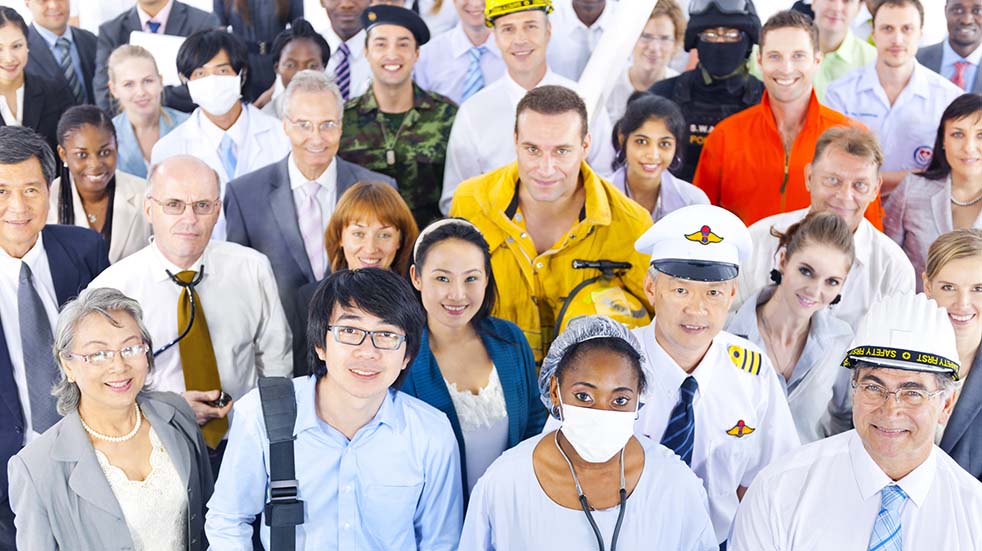 Over seven million adults in the UK are classed as key workers (Credit: Getty Images)
Research published by the Institute for Fiscal Studies (IFS) in March found that an estimated 22% of all working-age individuals in the UK fit into the key worker category – equivalent to 7.1 million adults. Around 60% of key workers are women.
As for geographical location, Wales has the highest percentage of key workers, with 26% of its working population filling these essential roles (compared to the UK average of 22%). Just 18% of London's working population can be classed as key workers.
Around 42% of UK key workers have at least one child aged 16 or below, while 28% of key workers with dependent children have a partner who is also a key worker.
The research also found that the average key worker earns £12.26 per hour, which compares unfavourably to the £13.26 per hour earned by the average non-key worker. Key workers in the food sector are the lowest paid, earning £8.59 per hour last year – around 30% less than the average key worker wage.
What are the latest deals for key workers?
Since the start of the pandemic, businesses across the UK have been queuing up to show their appreciation for what our key workers have been doing. We have seen various charity initiatives raising money to help the collective battle against the coronavirus. A number of hotels and tour operators have been offering free holidays for NHS workers. And wellbeing schemes are in place to help healthcare staff and other key workers cope with the additional pressure they are experiencing.
There are also countless amazing deals for key workers at the moment, with everything from free food, taxi fares and accommodation, to discounted clothes and other products up for grabs.
• Check out some of the latest deals for key workers
I am a key worker – does that mean I am able to sign up for Boundless membership?
Boundless membership is available to employees and previous employees of the public sector and civil service – along with their families and friends.
Perks of Boundless membership include:
• a calendar of exciting member events throughout the year
• amazing discounts on goods, services and holidays
• a bi-monthly magazine packed with high-quality features, reviews and expert tips
• access to exclusive member content on the Boundless website
For more information on who qualifies for Boundless membership, click here. We look forward to welcoming you!