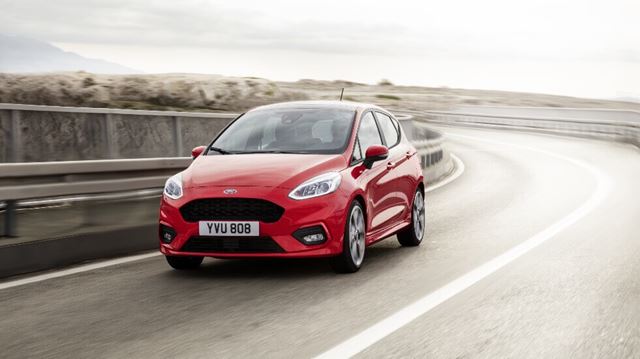 1. Supermini: Ford Fiesta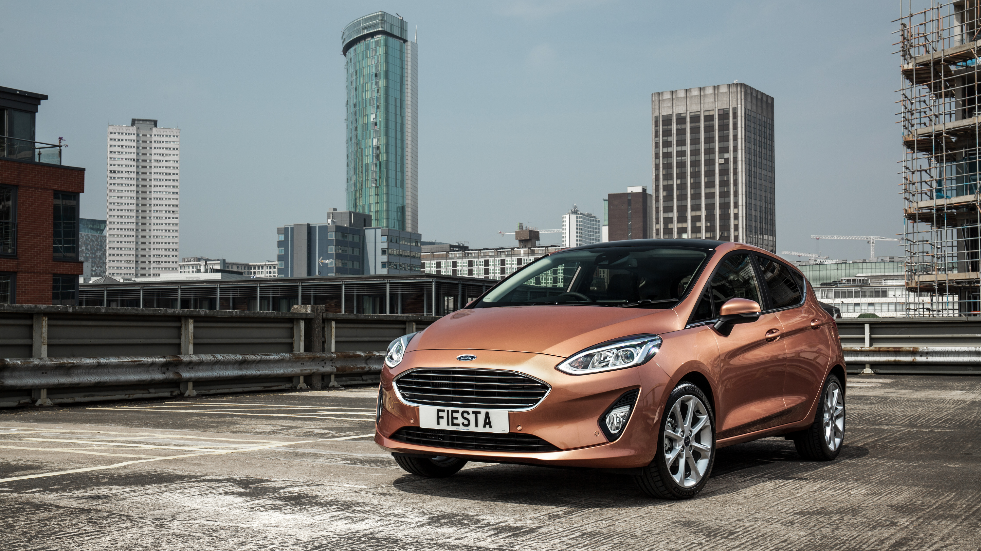 For eight years the Ford Fiesta has been Britain's best-selling car. More than 4.5 million have been sold since 1976, and a million of those were the version that's just leaving the showrooms now.

The old one departed, technology and cabin aside, at the top of its game as a car to drive. There was always a rightness about the way it felt behind the wheel, which is apparent with the new one. It steers, stops and goes beautifully.
The cabin leaps up the quality scale, and equipment levels have increased. If history repeats, the big seller will be the Zetec, which comes with Ford's Sync3 system including DAB radio, Android Auto and Apple Carplay connectivity.
Whatever trim you choose, it will come as standard with active driver safety aids including Lane Departure Warning and Lane Keeping Aid, a Speed Limiter, Rear Seatbelt Reminder and automatic headlamps.
Engines are centred around a choice of three-cylinder petrols. The 1.1-litre, non-turbo is the entry model. It's a little asthmatic, so we'd go for the smaller (but turbocharged) 1.0-litre, EcoBoost engines. They have greater power outputs (100, 125 or 140hp) and far punchier low-rev response. The 100hp version is plenty, and emissions of 97g/km CO2 make it the cleanest petrol. The 1.5-litre diesels are either 85hp or 120hp, but they'll sell in tiny numbers in comparison to that core EcoBoost.
It's the one to have, and it's good enough to ensure the Fiesta retains top spot in the supermini charts.
Vital statistics: 1.0 ECOBOOST ZETEC
Engine 1.0-litre, 3-cyl turbocharged petrol, front-wheel drive, 6spd manual
Power 100hp 0-62mph 10.5 seconds.
Top speed 113mph
Fuel economy 65.7mpg
CO2 emissions 97g/km
Price from £12,715
---
2. Crossover: Nissan Qashqai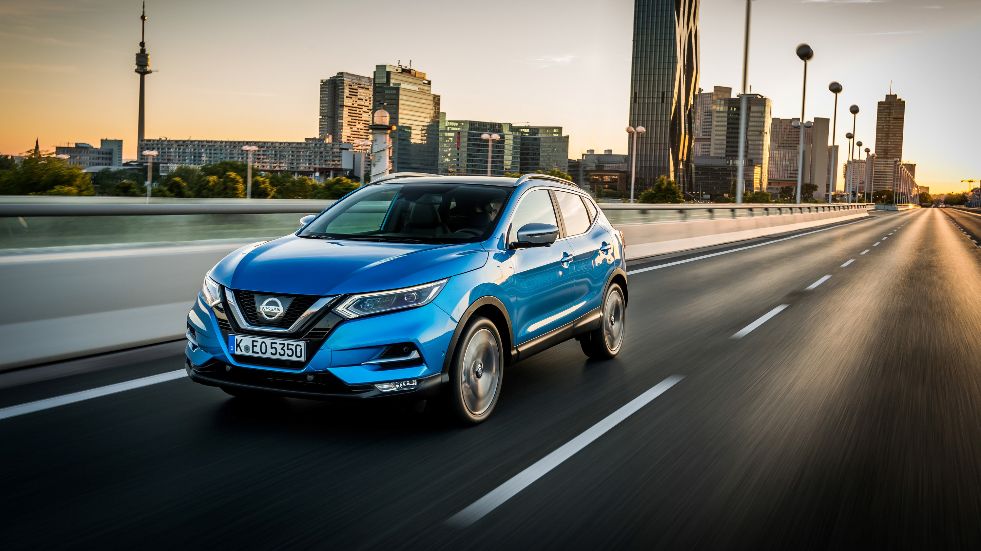 The genre-defining, segment-busting Nissan Qashqai has been overhauled. Not that you'd notice. Revisions to the smash-hit crossover are limited to a few specification enhancements, a new steering wheel, mildly re-styled lights and a new grille. But why change a winning formula?
The Qashqai, crossover stance and keen pricing aside, has always been a car that ticks boxes. It's average to drive, but economical and decently equipped – even the entry-level Visia comes with DAB, air conditioning, USB connectivity and Bluetooth as standard.
Safe then, and very predictable, the much-copied Qashqai is now a victim of its own success. The newer, less common Seat Ateca is more fun to drive, and a more appealing buy.
Vital statistics: Qashqai 1.6dci 130

Engine
1.6-litre, 4-cyl turbodiesel, front-wheel drive, 6spd manual

Power
130hp
0-62mph
9.9 seconds

Top speed
118mph

Fuel economy
64.2mpg

CO2 emissions
116g/km

Price
from £19,295
---
3. Saloon: VW Arteon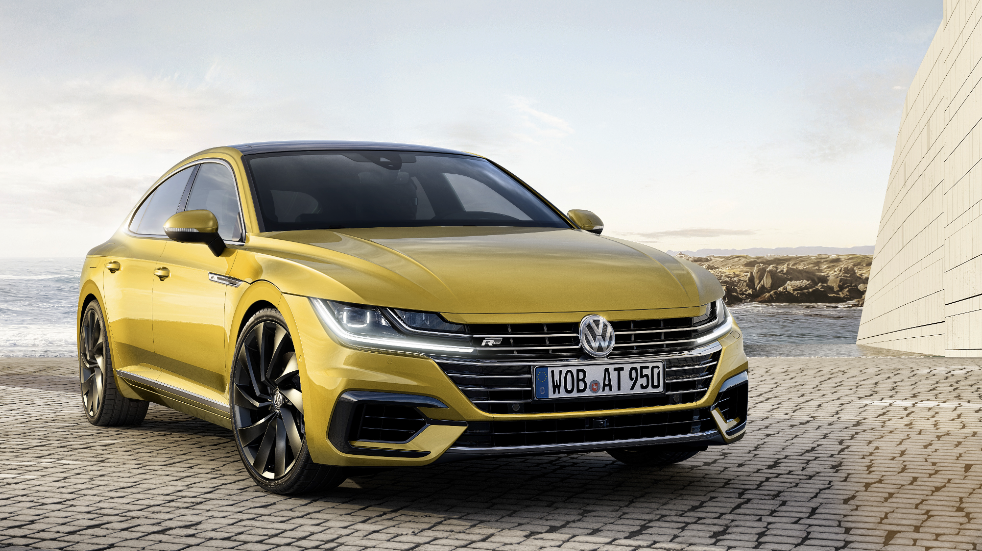 The Arteon is not, says Volkswagen, a replacement for the Passat CC. Not at all. But let's look at the evidence. It's bigger, yes, but the interior is very Passat derived. It's curvaceous and more expensive, too. Sound familiar? The tipping point is that price.
The Arteon, VW claims, will compete against the Audi A5 Sportback and BMW 4 Series Gran Coupe, and it's priced accordingly. That's ambitious, even for classy Volkswagen.
Going back to the evidence, it's merely ordinary to drive, and no amount of standard equipment VW throws at it, or good looks, is going to make up for the lack of a genuinely upmarket badge. VW's been here before with the Phaeton, and that didn't end well either.
Vital statistics: Arteon 2.0 tdi R-Line
Engine 2.0-litre, 4-cyl turbodiesel, four-wheel drive, 7spd automatic
Power 280hp
0-62mph 5.6 seconds
Top speed TBC
Fuel economy 38.7mpg
CO2 emissions 152g/km
Price from £39,000 (tbc)
---
4. Estate: Vauxhall Insignia Sports Tourer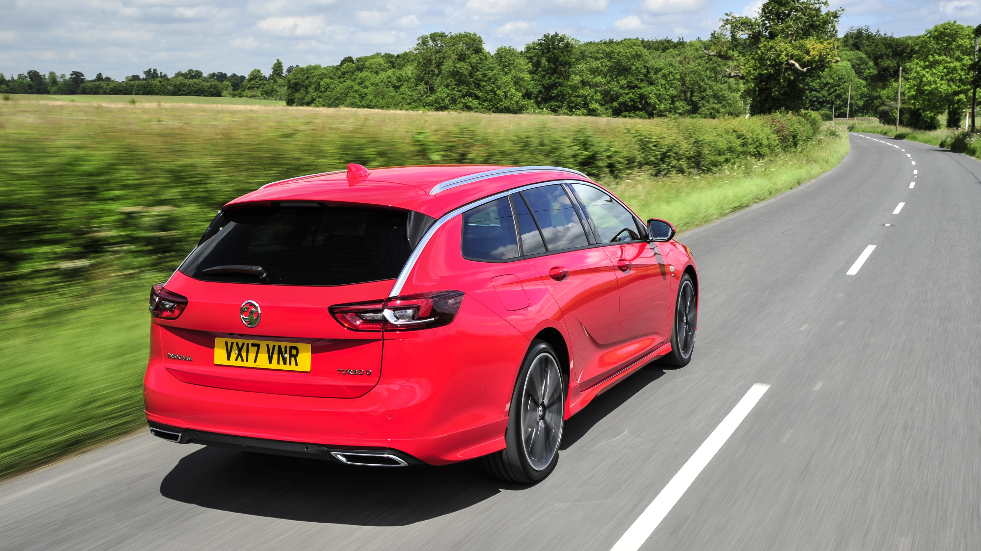 Officially it's called a Sports Tourer, but really that's just code for 'estate', and a proper one too.

Vauxhall admits that its 'lifestyle' diversion with the last car lost it customers, especially in the lucrative fleet market. Specifically carpet salespeople and dog handlers, as samples and cages wouldn't fit in the back. They do now.
So it's bigger, usefully so, which in the estate marketplace is desirable. As are its looks, the longer roof suiting the svelte Insignia.

Otherwise it's much the same, which means hugely equipped, effortless to drive and remarkably cheap when you spend time poring over the details. The one to go for is the Design Nav 1.6 Turbo D ecoTEC manual. It's all the car you and your dog could need.
Vital statistics: design nav 1.6 turbo d
Engine 1.6-litre, 4-cyl turbodiesel, front-wheel drive, 6spd manual
Power 110hp
0-60mph 10.9 seconds
Top speed 127mph
Fuel economy 74.3mpg
CO2 emissions 131g/km
Price from £18,685
---
5. SUV: Volvo XC60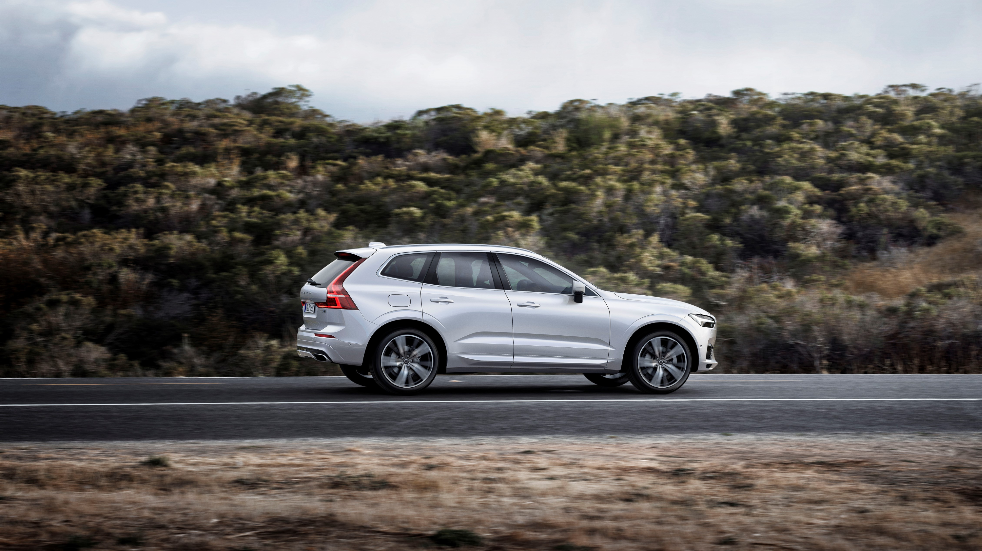 Volvo is resurgent. There are new saloons and estates, and now an understudy to its full-sized XC90 SUV.
The XC60 is everything its larger sibling is, only in a more compact, affordable package.
There's feel-good, neat and clean Scandinavian design, an iPad-like interface mounted dead centre of the dashboard, and a range of frugal engines. Volvo is promising in the next few years they'll all have some electrification, making them even more planet-friendly.
That's next, but the now is just fine, and beautifully quiet and calming. A wheeled, Swedish antidote to the thrusting Germanic norm in this sector, the XC60 could be boring, but instead it's a lovely, lovely thing.
Vital statistics: XC60 d4
Engine 2.0-litre, 4-cyl turbodiesel, four-wheel drive, 8spd automatic
Power 190hp
0-62mph 7.9 seconds
Top speed 127mph
Fuel economy 54.3mpg
CO2 emissions 136g/km
Price from £37,205
---
6. Campervan: Mercedes-Benz V-Class Marco Polo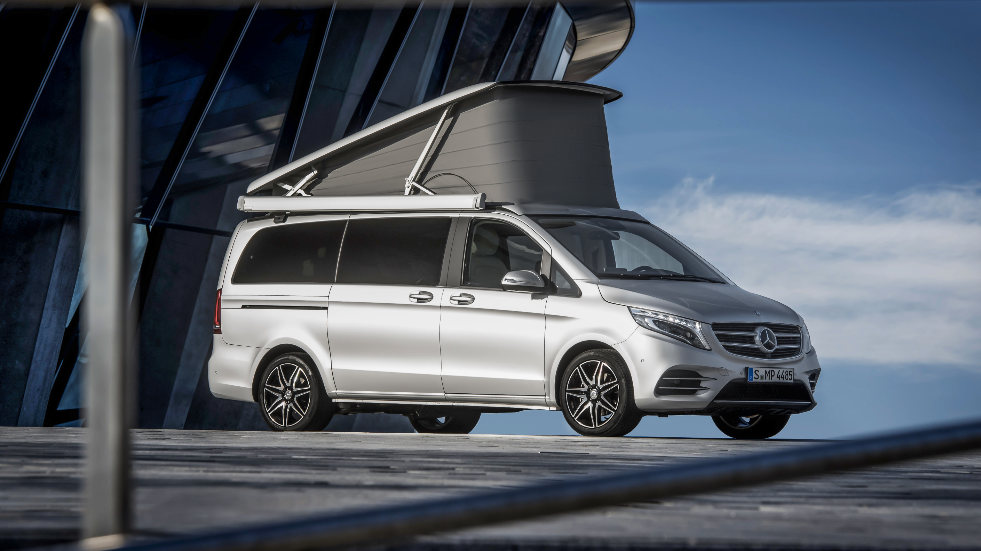 The Mercedes-Benz Marco Polo is the firm's riposte to the famous Volkswagen California campervan.
You'll be familiar with those, and their pop-up roofs, beds, sinks, fridges and cookers. Mercedes-Benz adds some more luxury three 'pointed' star accommodation, if you like.
No amount of ambient-lit, leather-covered glitter can hide the fact that it's a van, and drives like one. But you won't care. The ability to stop wherever, make a brew, seat or sleep (up to four people) transcends lumpy suspension and average performance.
Every day's a holiday in one of these. That said, you'll need a break after working so hard to buy it. The £53,180 it starts at pays for a lot of hotel rooms.
Vital statistics: Sport Long 220d
Engine 2.0-litre, 4-cyl turbodiesel, front-wheel drive, 7spd automatic
Power 280hp
0-62mph 12.3 seconds
Top speed TBC
Fuel economy 44.8mpg
CO2 emissions 166g/km
Price from £53,180