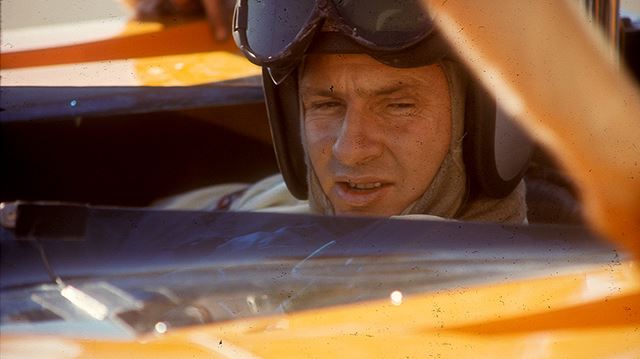 Automotive heroes don't come more feted than Bruce McLaren, legendary founder of the McLaren company. From humble beginnings, this New Zealander single-handedly built one of the biggest racing empires in the world, and his rise to fame is now the subject of an inspiring new documentary, McLaren. See how many of these facts you didn't know.
---
Born in Auckland, McLaren developed his passion for cars hanging around his father Les's service station and workshop.
Les purchased a modified 1929 Austin Ulster and 13-year-old Bruce convinced him to turn it into a race car.
McLaren won his first race in 1958 at the age of 15: a hill-climb at Muriwai Beach in that very same Austin.
Bruce suffered from a childhood condition known as Legg Perthes disease, which caused him to walk with a limp as an adult.
Bruce was the first of the New Zealand International Grand Prix Association's 'Driver to Europe' scholarship winners, and arrived in England in 1958.
Mentored by Jack Brabham of the Cooper Car Company, McClaren would go on to win several races for the company, including the 1964 New Zealand Grand Prix.
Bruce raced into the record books in 1959 after winning the United States Grand Prix at the age of 22.
At the time, he was the youngest ever winner of a Grand Prix race, a record he held for more than 40 years.
He also won the 24-hour Le Mans race in June 1966, racing a Ford GT40 with fellow New Zealander Chris Amon.
Bruce McLaren Motor Racing was formed in 1963.
The first-ever McLaren race car, the M1A, was made in 1964.
Its successor, the M1B, went on to win the 1966/67 Can-Am race championship an impressive 43 times.
The company produced their first Formula 1 car, the M2B, in 1965 and it made its debut when it won the Monaco Grand Prix the same year.
The original McLaren logo was based on the Kiwi, the national symbol of New Zealand.
However, in 1981 the Kiwi logo was replaced by a chequered flag designed by Raymond Loewy.
---
McLaren is out in cinemas on 25 May and available on DVD and digital platforms on 29 May.