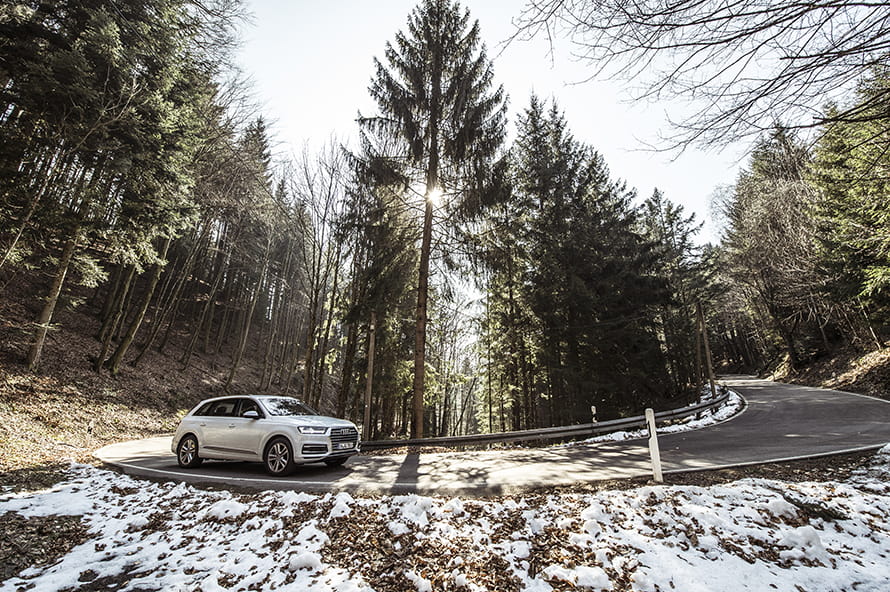 On this podcast, with Duncan Steer and Sean McGreevy
3 mins 40 (and throughout) Sean discusses the Audi Q7.
6 mins 50 The schnapps hiking trail around Sasbachwalden.
8 mins 05 The Alternative Wolf and Bear Park - looking after animals rescued from zoos and circuses. Head biologist Sabrina tells us why bears are more scared of humans than we are of them.
11 mins 20 Glass-blowing at the Black Forest's last traditional glass-makers.
12 mins 30 Are the Brothers Grimm fairy tales really all from the Black Forest (and, if not, where?)?
13 mins 50 Meeting fifth-generation cuckoo-clock maker Klaus Herr in Triberg.
21 mins 10 Inside the Triberg Museum, 'full of the most unusual things...'
24 mins 07 Freiburg's car-free city centre.
27 mins Simone Brixel of Black Forest tourism tells us the real definition of a beer garden.
---
AUDI Q7 SE 3.0 TDI QUATTRO 218PS
Price: £47,755
Engine: 2967cc 6-cylinder turbodiesel
Power: 215bhp
Torque: 369lb ft
Transmission: Eight-speed tiptronic auto, AWD
Performance: 0 – 62mph in 7.3 sec, 134mph
Combined mpg: 49.6
CO2: 148g/km
Boot space (min/max litres) 295/1955