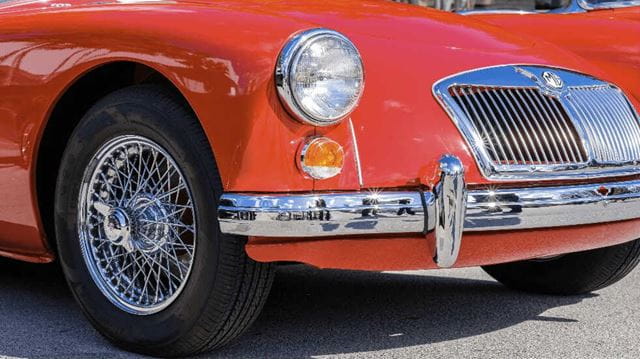 We asked the experts about what classic car to buy, where to find it, and how to restore it to its former glory
Our expert panel of enthusiasts
Dave Rosher: Dave is Secretary of Boundless by CSMA Classic Vehicle Group. He spent 10 months restoring his 1960 Austin Healey Sprite.
Pete Gregory: Pete has run his own garage business since 1972 and owns a 1967 Mark II Jaguar. He is on the committee of the Boundless by CSMA Classic Vehicle Group.
Which marques and models offer the best value for a new classic car enthusiast?
Pete: "An MGB is a good start: you could get one in need of restoration for £500 and a half-decent roadworthy one – a classic two-seater British sports car – for as little as a couple of thousand pounds."
Another perennial is the Morris Minor: while prices have increased in recent years, there are still 20,000 Minors registered in the UK and you may be able to pick up a roadworthy model for around £3,000.
Now, it is the mass market 'normal' cars of yesteryear that are taking on a new cachet.
Dave: "The Austin Maxi, for example, sold in its thousands in the '60s but has never been popular with collectors – so now there's only 437 left. Sixties saloon cars have a following now, but because so many of them have been scrapped, it is very hard to get some parts, especially body panels ."
Pete: "I just bought a 1989 2.9 4x4 Ford Sierra. There are only 26 of them left on the road now, when at one point there would have been 50,000-plus. So those cars from the late '80s are becoming quite collectible, too."
(See how many are left of any model you fancy by using this great website.)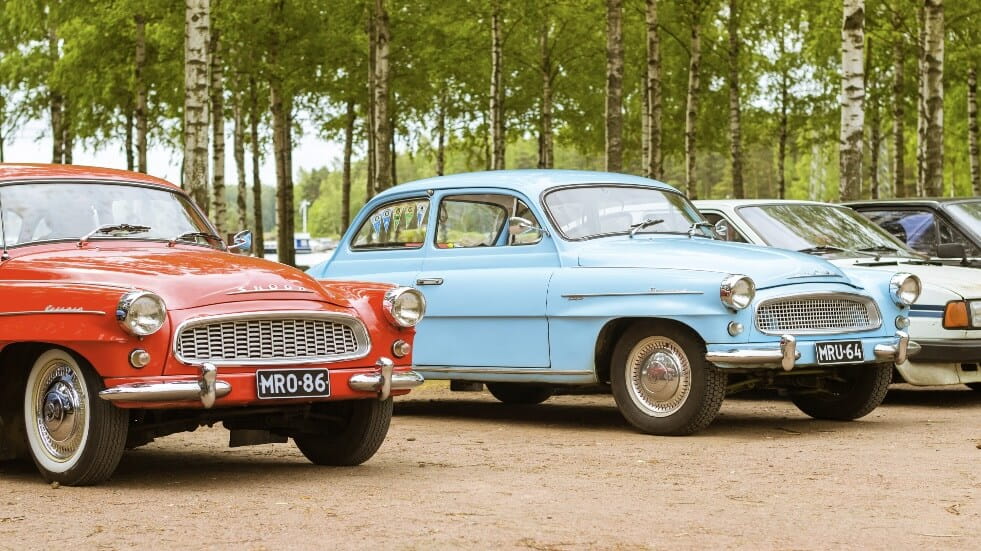 What do I do when I have decided what I want?
Dave: "Get to know the marque you want to buy: every marque has an owners' club and a web forum. Some have several: for instance, the MG Car club is more about competitions and rallying, whereas the MG Owners' Club is for social members who go for a run in the country on a Sunday. (Find a directory of owners' clubs and forums here.)
"Go to shows where there will be a lot of the marque you are interested in and talk to the owners. The really keen ones will have the bonnet up and have a photo album of the whole restoration process, so you can get a clear idea of the car and what is involved in buying and owning one."
Pete: "When it comes to finally buying your car, the various owners' clubs will have for sale ads, but they will usually be quite well restored and therefore expensive. The ads in one of the classic car magazines have the full range from total rebuilds to concourse-condition cars. Classic Car Weekly may be the best one.
"If you're buying a car that had a restoration in the 1980s, try and get photographic evidence of what exactly was done to it: there was a lot of bodging. People would cover a rusty part just with a bit of metal, so now the rusty hole will have grown…
"Usually, you should be able to get information about the history of the car. If you can't get any at all, it may be best to walk away."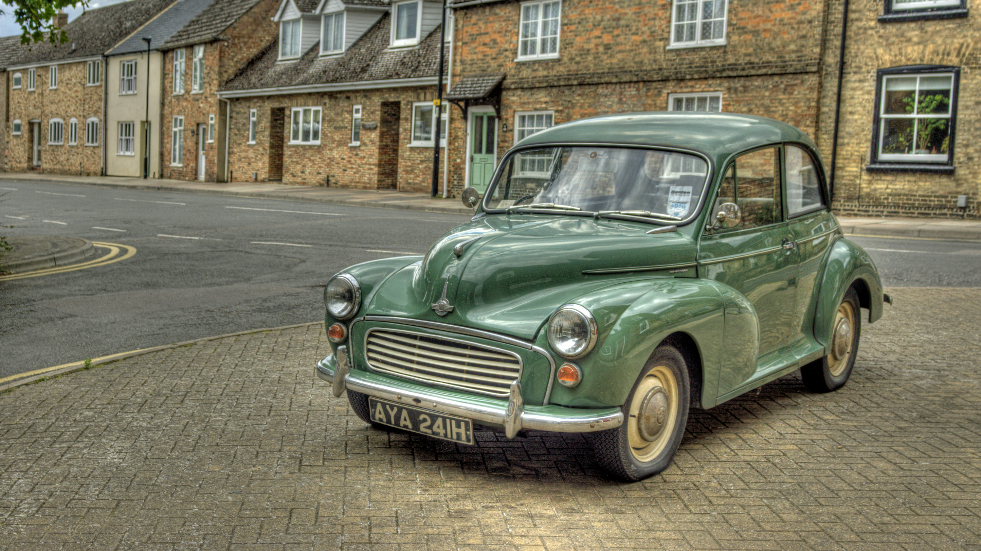 Is it better value to buy a wreck and restore it, or push the budget and get something roadworthy?
Pete: "People don't realise how long the process can take. You probably need 18 months to restore a car from a very poor condition. So I would definitely buy the best car you can get within your budget."
If you do opt to buy a wreck, don't count on the time and money spent on the car being an investment.
"You can buy a complete new body shell for an MGB and a lot of people think if you buy and fit a new body-shell your MGB will be worth a fortune – but it's not. By the time you've bought the body and done all the work, then you're on a loser."
A good number of classic cars do make sound investments but the market has settled down in recent years.
Pete: "Eight or 10 years ago, there was a huge spike in pricing. E-type Jaguars went for £50k to £100k overnight, but they've now come back down again. You have to research your market very carefully: there's a chance of getting your fingers burned. Some things like top-of-the-range Ferraris are worth a fortune and the value continues to climb – but you need to spend a lot to get one in the first place…"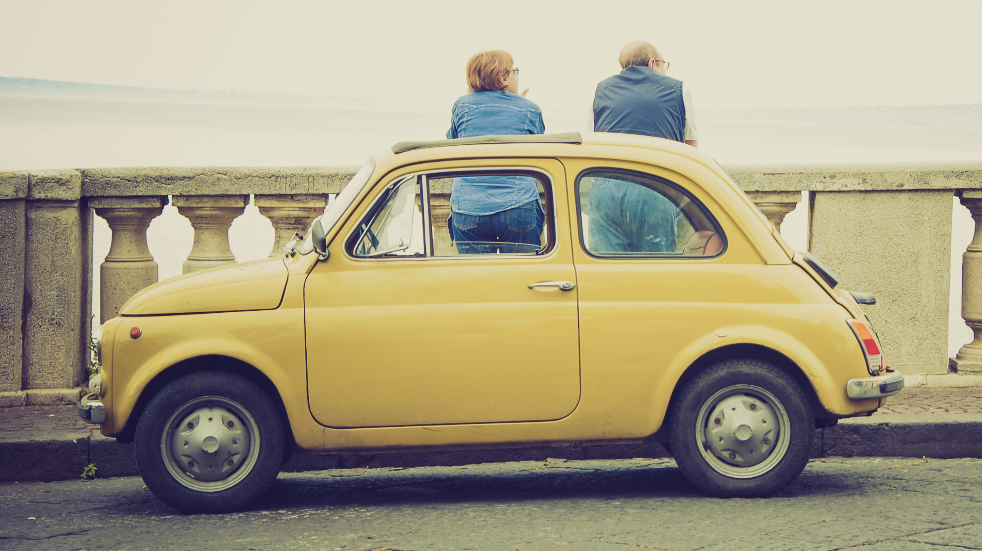 How easy is it to restore a wreck?
Pete: "Now is a good time to restore old cars. There's sufficient interest in them that plenty of parts for the more popular old cars are actually being built again. In terms of tools, you'd need a good set of sockets and open-ended ring spanners – you could get enough to start with for £100."
Dave: "Your local college may run a course on vehicle restoration and if you're really serious, restoration apprenticeships are available. The FBHVC (Federation of British Historic Vehicle Clubs) has info about that on their website.
Pete: "Bodywork is much more difficult than mechanical work. So if you have a choice between buying a car with a decent body and a ratty engine or a brilliant engine and a dodgy body – always go for one with the ratty engine. It's much easier and cheaper to rebuild a bad engine than to restore bad bodywork."
Insurance for classic cars is generally cheaper: the assumption is that your cherished vehicle will not be used for the daily commute (a ceiling of 3,000–6,000 miles a year may be one of the terms of the insurance.) A car must be at least 15 years old to be considered a classic – and some insurers will also have conditions relating to the value of the car. Having a locked garage to keep your classic in is also likely to be a condition.
Find more info on the Boundless by CSMA Classic Vehicle Group.
Boundless members can get an exclusive 8% discount on LV= Classic Car Insurance general public prices, or a 15% discount if you already have LV= car or home insurance.