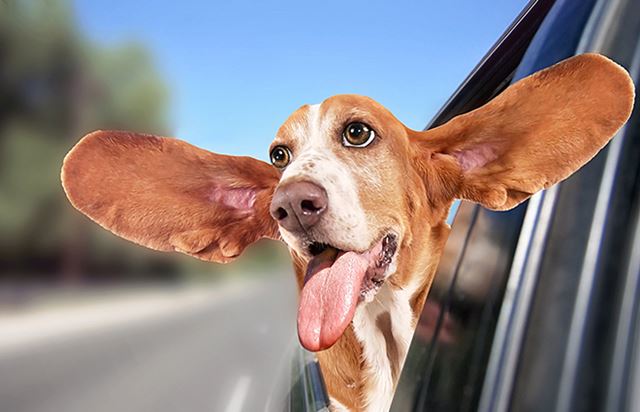 Driving tips from the Institute of Advanced Motorists on how to drive in high winds
Plan your journey and minimise travel on country roads, which are more likely to have fallen branches and debris.
Gusts of wind can unsettle vehicles - grip your steering wheel firmly with both hands.
Remember to give vulnerable road users including, cyclists, motorcyclists and pedestrians, more room than usual.
When approaching a bend, make sure you can stop in the distance you can see to be clear - there could be debris on the road around the corner.
Keep an eye out for gaps between trees, buildings or bridges over a river or railway - these are some of the places you are more likely to be exposed to side winds.
Autosport International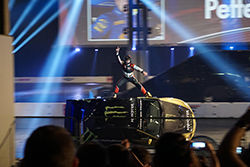 Always one of the first big events of the year, Autosport International will run once again at the NEC Birmingham with public access on 16 and 17 January. Tickets are available from NEC Birmingham or by calling 0844 581 1420, but they're not cheap - adult on-the-door prices start from £36, and you'll be hit for a parking fee, too. Having said that, all tickets include a seat in the Live Action Arena, where you can see such things as indoor racing, drift displays, celebrity appearances, interviews and a masterclass in precision car control from three-time FIA World Rallycross Champion, Petter Solberg. For those who prefer two-wheeled action, motorcycle racing star Guy Martin will be entertaining the crowds on a Honda CRF450 Short Track bike.
---
Home from home
An event of an entirely different sort, meanwhile, again takes place at the NEC Birmingham - this time on 23-28 February. The Caravan, Camping and Motorhome Show expects more than 350 exhibitors, displaying a huge range of motorhomes, tents, caravans and accessories. caravancampingmotorhomeshow.co.uk
---
Most popular used cars of 2015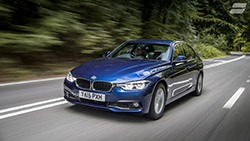 If you fancy buying yourself a second-hand BMW 3 Series, you might find you have a lot of competition. According to Auto Trader, the UK's largest online marketplace for new and used cars, more buyers searched for the 3 Series on its database than for any other model in 2015. In second place came the Volkswagen Golf, with the Ford Focus in third. "It's interesting to see how dominant the premium car brands have been in both our national and regional searches," says Auto Trader's Jon Quirk. "New car sales remain in strong health, supported by the availability of cheap finance via personal contract purchase (PCP), and this has allowed consumers to research and subsequently buy these more expensive, upmarket cars."
---
The eyes have it
A new eye-tracking technology that measures a driver's pupil dilation - an industry first - could help to keep drivers safe by continuously monitoring 'cognitive load' and 'mental multitasking'. The technology, from Harman International Industries, takes advantage of the increasing use of in-cabin cameras in modern cars, to monitor the driver and communicate with the car's other safety systems, responding to the driver's mental state. That includes placing mobile devices in do-not-disturb mode, if it reckons we're not up to taking a call. Whether drivers would accept that intervention is another matter...
---
Need your eyes tested?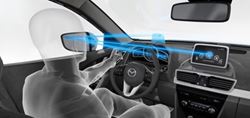 On the subject of eyes, GEM Motoring Assist is calling on the Government to introduce compulsory eyesight testing for all drivers every 10 years. The road safety organisation believes that better regulation of such tests would reduce collisions and make Britain's roads safer. "We are worried that a large number of drivers have not had their eyes tested for many years - and some have never had a test," says GEM chief executive David Williams MBE. "Many of us assume our vision is fine and does not require a check-up; however, we have no way of knowing this for sure. We believe it is unacceptable to operate a system where a driver can read a number plate aged 17 and carry on driving for 50 years or more without any eyesight check whatsoever." GEM wants the test to examine not only 'visual acuity' (sharpness), but also 'field of view', to ensure motorists can see and react to what's happening around them.
---
Bentley's stone veneer...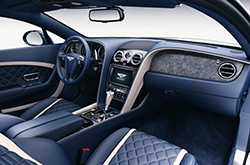 Wood or leather interior? How last century. Bentley Motors' bespoke coachbuilding division, Mulliner, has introduced the latest level of British automotive luxury - stone veneers on your dashboard. Bentley says that slate and quartzite stone is sustainably sourced from quarries in Rajasthan and Andhra Pradesh, India, and cured using glass fibre and resin, before being shaped and hand-finished at the company's HQ in Crewe. The veneers are just 0.1 mm thick, so they are both extremely light and translucent, allowing the grain and pattern to be shown to good effect. And they come in a range of colours.
---
John Surtees CBE... but should it have been a knighthood?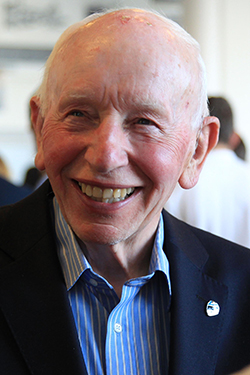 Britain's 2016 New Year's Honours list saw John Surtees, the only person ever to win world championships on both four and two wheels, awarded a CBE. After being made a Member of the British Empire (MBE) in 1959 and an Officer of the British Empire (OBE) in 2008, the 81-year-old has now been honoured with Commander of the British Empire. While the CBE was most richly deserved, there are many who believe that John Surtees has long deserved a knighthood. His motorsport record alone is arguably reason enough, but Surtees has since added to his sporting achievements by establishing the Henry Surtees Foundation in honour of his son, who died in a Formula 2 crash at Brands Hatch in 2009. The Foundation provides much-needed support for those who have suffered injuries in accidents.
Photos: Shutterstock