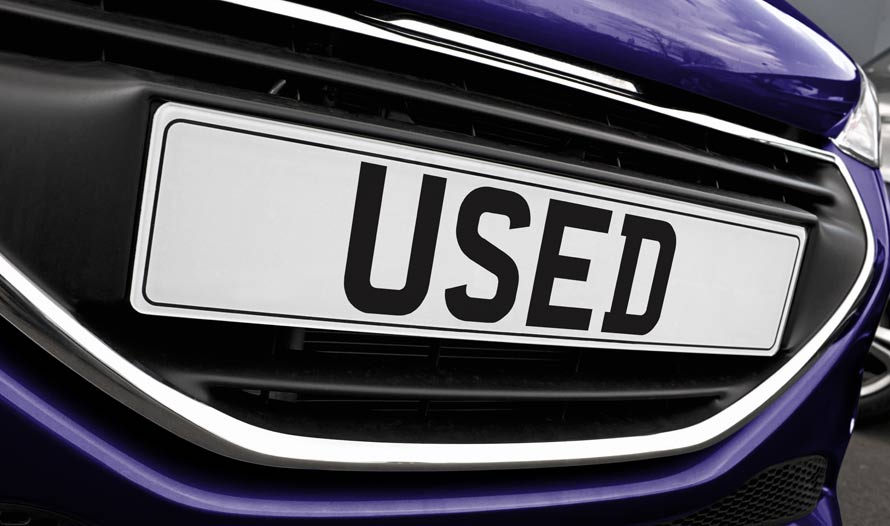 Here are a few simple steps that you can take to make sure you're not caught out when buying new wheels.
1. Be careful who you buy from
There's lots of choice. You could buy from a main dealer, a small independent garage or privately. A main dealer will be the most expensive but their cars are more likely to have lower mileage and you will get a manufacturer's warranty.
Small independent dealers will normally hold a varied price range of cars and you should still get some kind of warranty or you might be able to buy a warranty from them.
Privately, you could be taking more of a chance, but the prices will be keener. And you might be able to buy a warranty separately – companies such as Car Care Plan will sell you a policy to cover your vehicle.
Boundless Approved Partner CarSelect takes all the hassle out of the process. Phone them up, say what you're interested in and have a chat. You may just want some unbiased advice. They have thousands of used vehicles you can choose from, so it could save you a lot of time and trouble.
---
2. Have the car checked
A dealer will usually do an automatic check that the car hasn't been written off, stolen or has any outstanding finance. This is usually known as a Car Data Check or a Vehicle History Check – if that doesn't come as part of the deal, you should go ahead and pay the extra for it, for peace of mind. A Car Data Check will cost you anything from just a few pounds upwards, depending on which company you use. It's definitely worth it.
If you buy from a main dealer, they normally do a comprehensive multi-point check on their used cars and they wouldn't normally have vehicles in their stock without a full service history. If you want the belt-and-braces approach when buying from an independent or if you're buying from a private individual, you can get a fully-comprehensive car check done by any number of companies.
Boundless has an Approved Partner, Dekra Expert Vehicle Inspections, who can offer this service. They will send an independent engineer who will prepare a full report on the vehicle. Once you have the report on the car, it may help you to negotiate on the price and make sure you don't buy a dodgy motor. The Car Data Check is included in Dekra's Inspection price, too. The cost of an inspection starts from around £100, so it's a very small percentage of what you may be paying for the car itself. Having that report may also help when you come to sell the car at a later date.
Wherever you buy your car from, make sure you check the logbook or V5 and any service history or paperwork that comes with it. If the vehicle doesn't have any paperwork there may be a reason for that. If the seller says they will post the paperwork on to you later, walk away or say you will wait until it's available. You may lose the car but it might also stop you buying a whole heap of trouble.
---
3. Take a proper test drive
You must take a proper test drive: take it round the roads you know, not just the nice gentle route the seller may have in mind for you. It could be an expensive mistake if you get it wrong.
---
4. Shop around
You could get a better price from a dealer or private seller if you buy a car out of season: December is a good time to buy a convertible. Summer is a good time to buy a 4x4. It's human nature that people buy cars at the time of year they want them – if you go against that, you may be able to find some bargains.
Also, geography: for instance, there are likely to be many more buyers for a sports car in London rather than remote parts of Scotland or Wales. So if you are willing to travel you may get a better deal. Check prices online and even in local newspapers or free magazines. It's all about supply and demand: you could save money if you're willing to shop around and compromise slightly on the model or specification.
---
5. Don't get carried away
Every used car is unique: that colour, that spec and particularly that mileage. If you hesitate, you may lose it. The salesman knows this, and he'll use it. If you've been looking for something specific for months and you find it, then go for it. But don't get carried away in terms of pricing. Stick to your budget and ask for a deal.
Remember: used cars have a different level of profit to new cars. It can get quite confusing to work out the value of a part-exchange deal, especially as the industry has official price guide books listing the values of second-hand cars – books that the general public do not have access to. There's a lot of information online, but the industry will normally have the edge in terms of information on prices.
---
6. Do your homework in advance
Find out about what's on offer and what price range is sensible – don't go in cold. If the price is too keen in comparison to other things you've seen... beware. If you buy a cheap car and you don't get it checked, and it's a pile of junk, you've only got yourself to blame. It's probably the second most expensive purchase you'll make, after your home. So be aware of the market and the cars that are available.
---
7. Don't pay with cash
Be safe: its better to use the banking system. Don't take wads of cash to a supermarket car park or a lay-by to meet a private seller. It's a lot of money and you need to be careful. Go to the person's house – if they won't let you, what are they trying to hide? Obviously if you buy from a dealer, this won't be an issue. But it shouldn't be a problem when buying privately, either. Whatever happens, make sure you're happy with your purchase before you hand over any money.