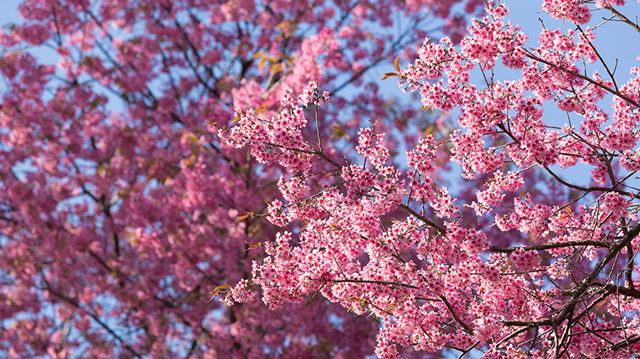 ---

1 Amelanchier lamarckii (June berry)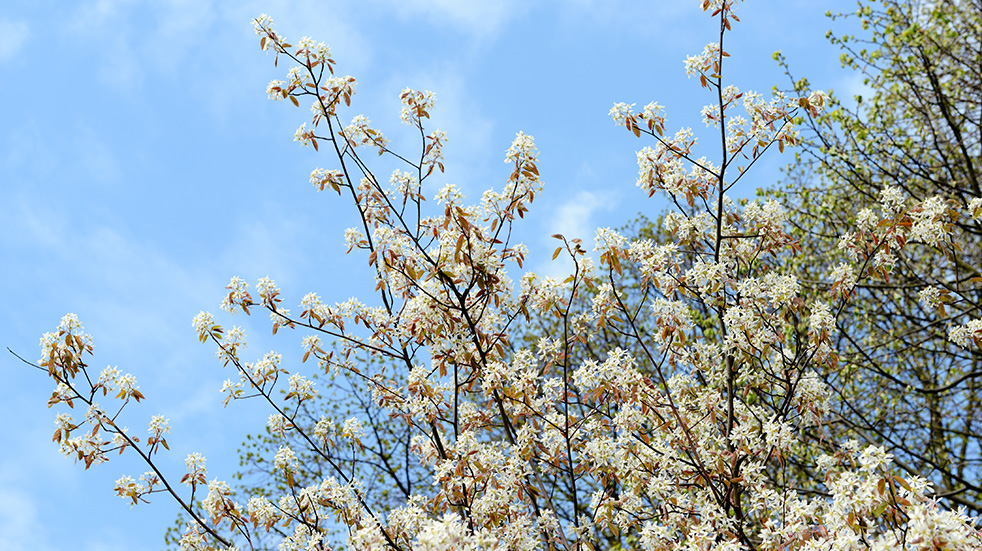 This pretty little stunner is smothered in star-shaped white flowers from March to April and has rich mahogany leaves that turn to orange then red in autumn. It's a good one for most gardens as it grows to around just 8m, eventually.
---
2 Prunus mume 'Beni-chidore' (Japanese apricot)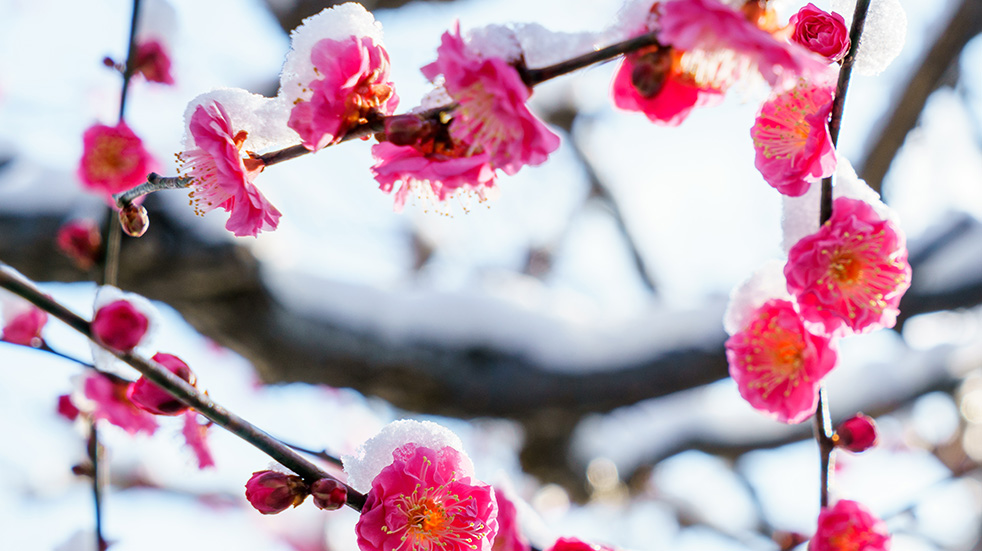 With deep carmine-pink flowers and a beautiful silhouette of spidery branches, this delicate-looking tree is perfection in flower in early March, and all year round. Its flowers also have a delicate almond fragrance. Grows to just 2.5m.
---
3 Prunus incisa 'The Bride' (flowering cherry)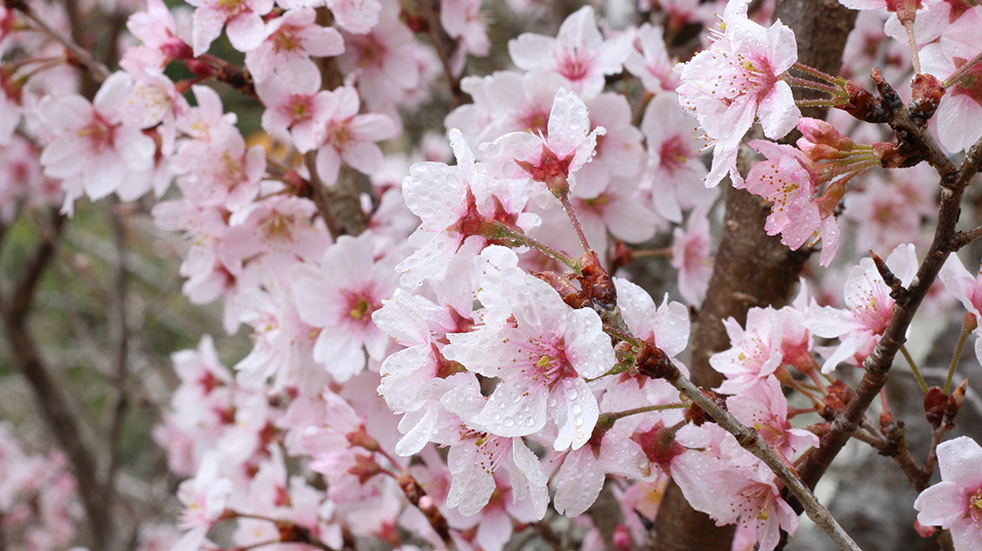 This is a perfect choice for a smaller garden, as the large pure-white semi-double flowers last so long and are truly exquisite. The green leaves turn rich shades of orange and red in autumn.
---
4 Prunus 'Kursar' (flowering cherry)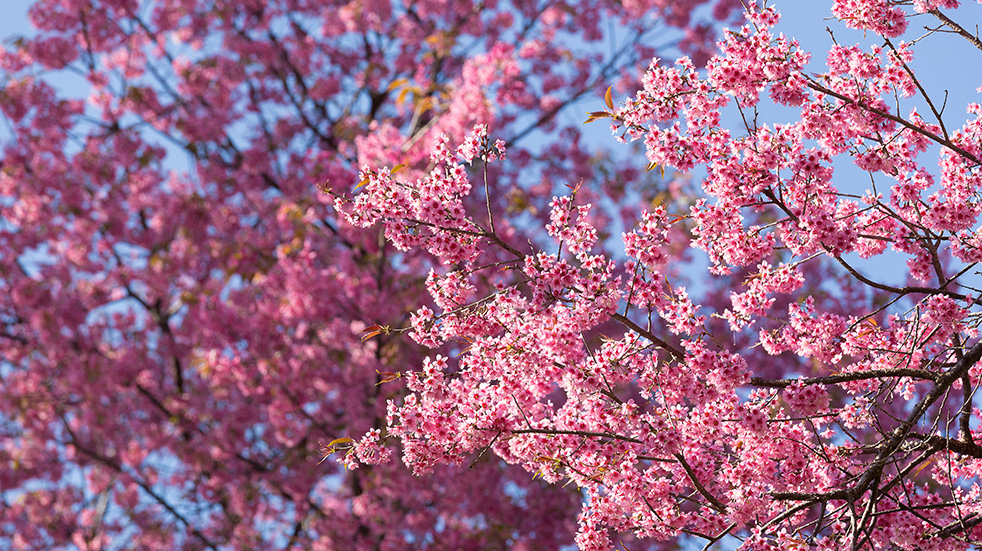 It's all about the intense pink blossom with this lovely small tree, which in March and April is covered in bees. It's a toughie, too, very tolerant of pollution, and is a lovely shape, eventually spreading beautifully to just 3m x 3m.
---
5 Malus 'Evereste' (crab apple)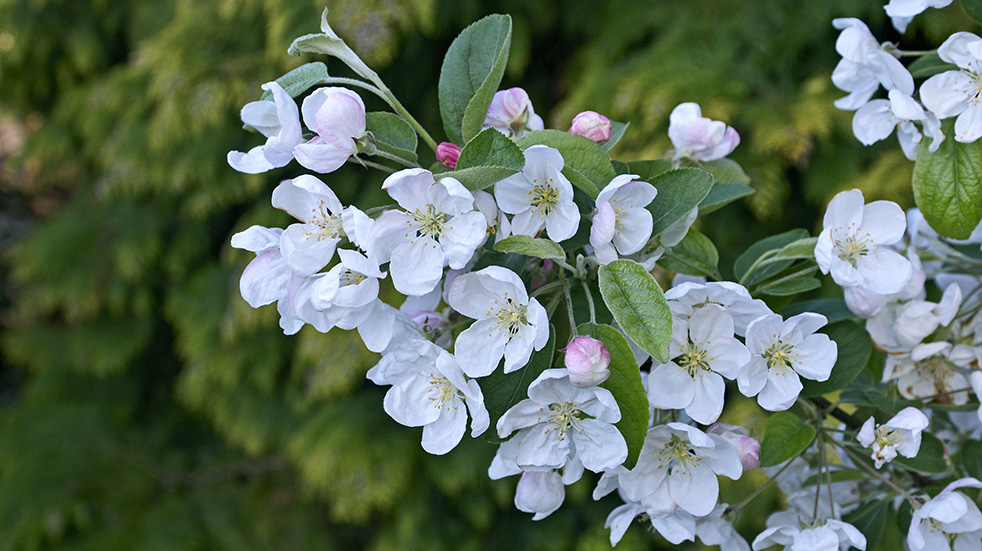 A white-flowered crab apple, with a profusion of flowers starting pale pink and opening pure white. These are followed by a fabulous display of crab apples, from autumn until the end of the year.
---
6 Prunus 'Kanzan' (flowering cherry)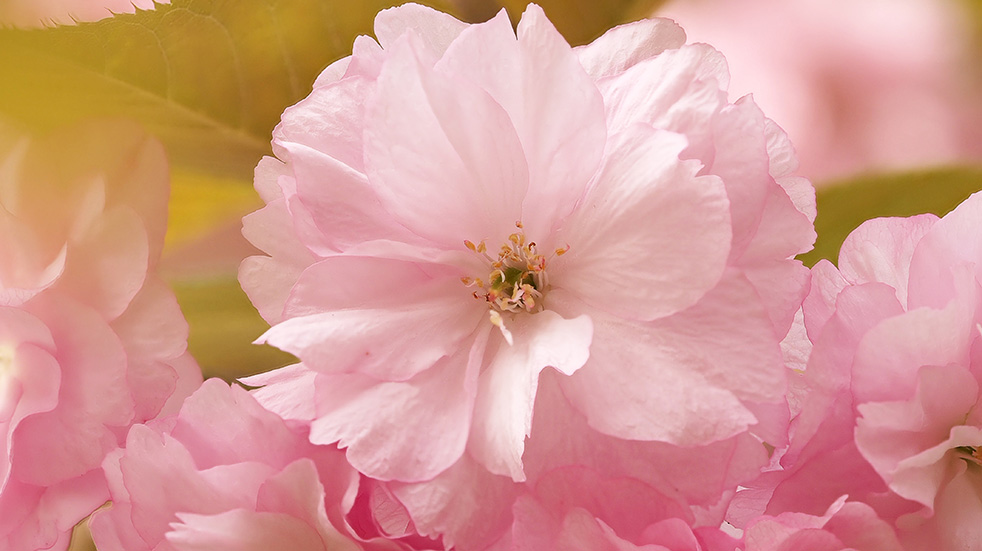 If you're after big and blousy, blossom-wise, 'Kanzan' is for you. The spring tree is like a stick of candy floss, exploding with small pink double flowers. The leaves are unusual, too, turning a lovely shade of orange in autumn. It's as wide as it is tall, so give it a space.
---
7 Crataegus leavigata 'Paul's Scarlet' (hawthorn)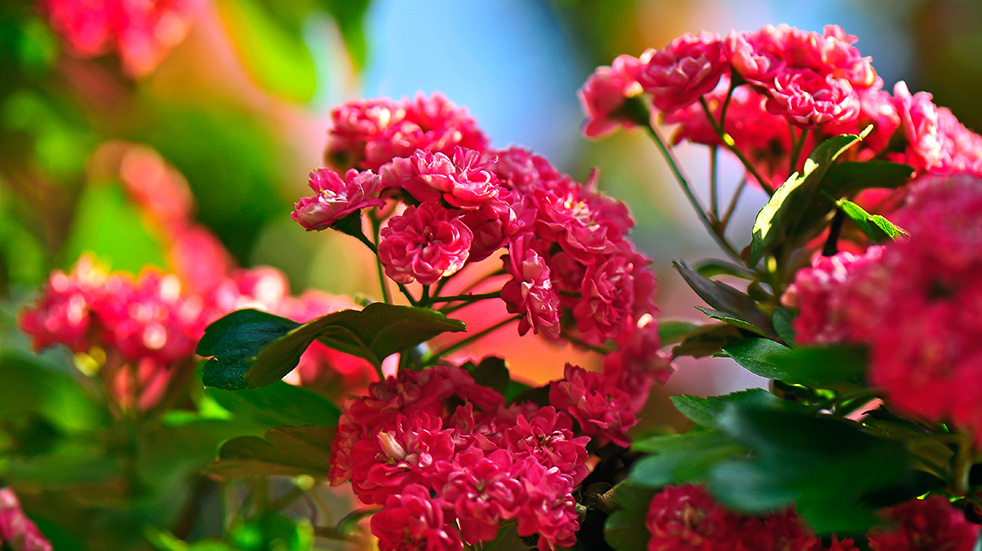 A native hedging plant or small tree, hawthorn is really worth growing in a country garden or relaxed, informal space, as it's great for wildlife. This one also has pretty, small frilly deep-pink flowers with touches of white, in May.
---
8. Prunus shirotae (flowering cherry)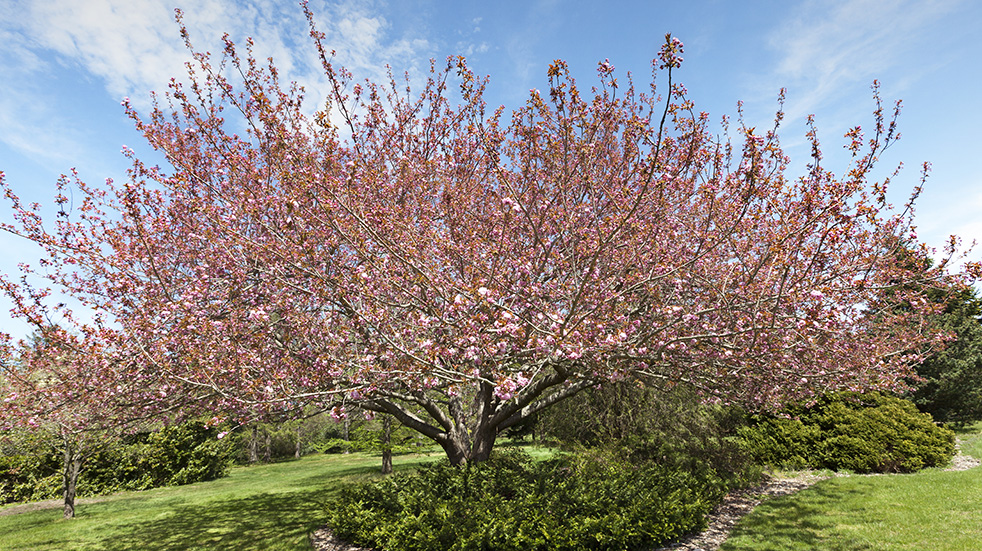 This flowering cherry has brilliant white blossom and a weeping habit, opening up and drooping gently as it grows and matures. The leaves that follow the flowers are coppery at first, before turning green.
---
9 Prunus subhirtella 'Autumnalis' (winter flowering cherry)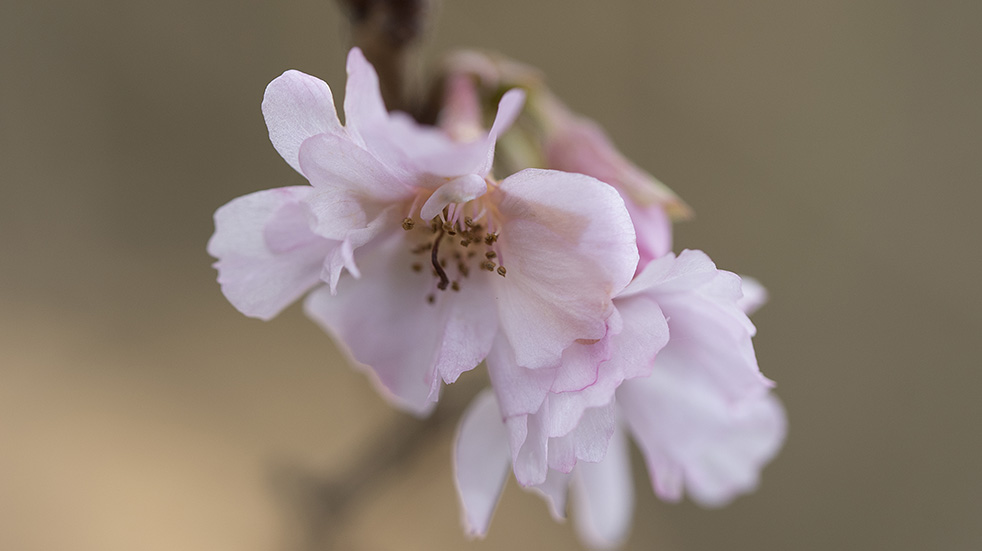 If you want your blossom outside spring, then go for this pretty tree. It has elegant spidery branches, which are delicately peppered with confetti-like flowers over many months, usually from November. It's also good in city pollution.
---
10 Malus 'Sunset' (apple)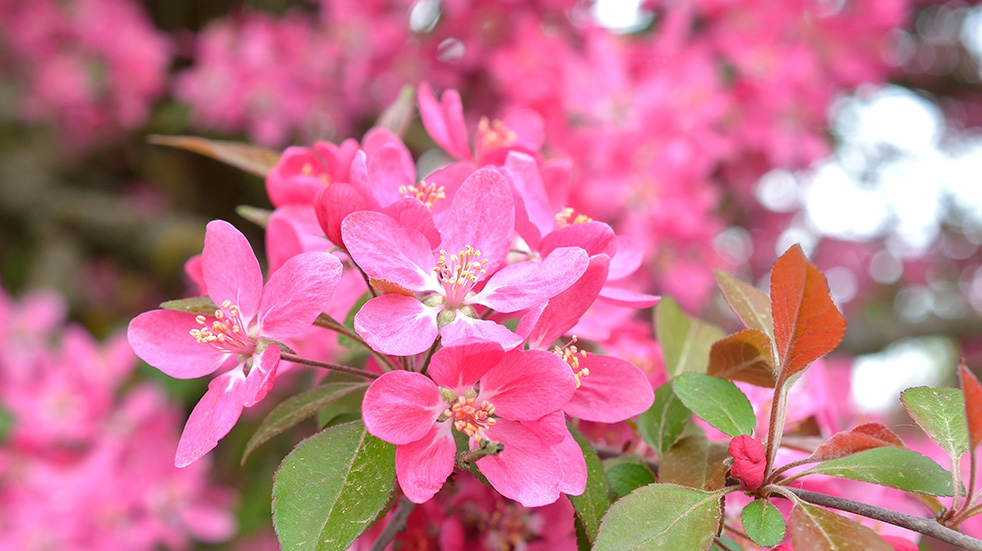 The delicate-pink blossom of this Cox-type apple is particularly lovely. It's pretty much self fertile so you shouldn't need another tree to get decent fruit. Do get expert advice, though, as the graft and rootstock will determine the eventual height and spread of the tree, which can vary hugely.