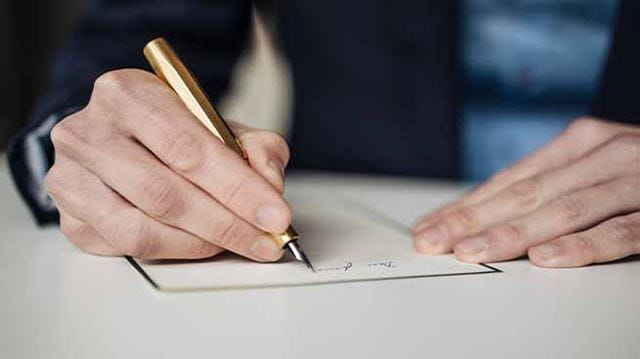 Our features and articles are frequently the source of lively correspondence on a wide variety of subjects and we love nothing more than sharing those views with the community.
Our mailbox is reliably chocked full of emails and letters covering all sorts of topics, from cycling safety to hybrid-car plugs. We published edited versions of your correspondence in the Boundless magazine, but here's what you wrote in all its unabridged glory...
---
At home with philanthropy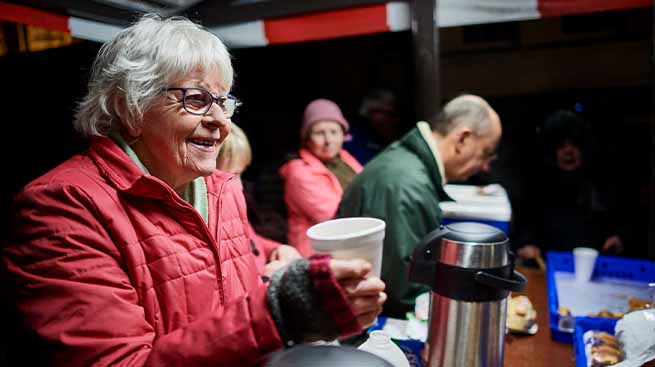 Reading your article on helping others (Have a go at Philanthropy, November/December issue), I have a suggestion for those who would like to volunteer, but who would prefer to remain at home. The Nationwide Association of Blood Bikes is a charity that saves the NHS huge sums of money by transporting blood products and many other items between hospitals, or from hospitals to private addresses, completely free of charge. These items would otherwise have to be moved by taxi, paid for from hospital budgets. You may have seen the motorcycles and riders in their bright yellow livery.
The charity is composed entirely of volunteers and is always on the lookout for call handlers to pass the requests on from the hospitals to the riders. Your private number is never made public. You don't need an interest in motorbikes. All you need is a positive attitude, a good telephone manner, and an internet connection.
There are Blood Bikes groups all over Britain (my wife volunteers for Blood Bikes Wales).
There is plenty of support and you receive training, which can also be done from home.
Members are both working and retired people and it's a great way of helping the community without leaving home. All the bikes and equipment are paid for by charitable donations, so fundraisers are also valuable members of the charity. Riders, too, come from both working and retired people, if you fancy doing something a bit more active.
To learn more, visit www.bloodbikes.org.uk and see if it's something you think you could help with.
Martin Garnett
---
Silverstone Museum event
Just a short note to thank everyone involved with the members' event at Silverstone on 16 October. Both my husband and I enjoyed the day immensely. Other members may remember that a similar visit had been planned a few years ago but had to be cancelled due to construction problems, which was disappointing at the time. However, the event on 16 October ran very smoothly and after visiting the interactive areas and attending an interesting talk we were lucky to be able to watch a number of races that were also taking place before returning to the static displays. For those members who haven't been to the museum I can strongly recommend a visit. Thanks again to everyone who made the day possible.
Rita Whitten
---
Branded!
Back in 2014, my wife bought a brand-new Skoda Yeti – diesel, automatic and top of the range, costing £27,000. She had been left money by her late father. At the time, we were advised that a diesel was the way forward with future motoring.
Now we find we are branded as social lepers by all the environmental tree-huggers, etc. Both being in our mid- and late-seventies, we cannot afford to buy a state-of-the-art electric car that, at the present time, doesn't have enough charging points, etc. I won't go into the disposing of batteries issue!
The Yeti is a superb car. It handles beautifully, it's economical fuel-wise, it's very easy to get in and out of for us older folks. In short, we love our Yeti. We've driven several Volvos, a Montego, a VW Polo, a Vitara – but nothing matches our Yeti. We'll be driving it until it's taken away from us or we're too old to drive any more.
Malcolm and Maureen Lenny
---
On winter tyres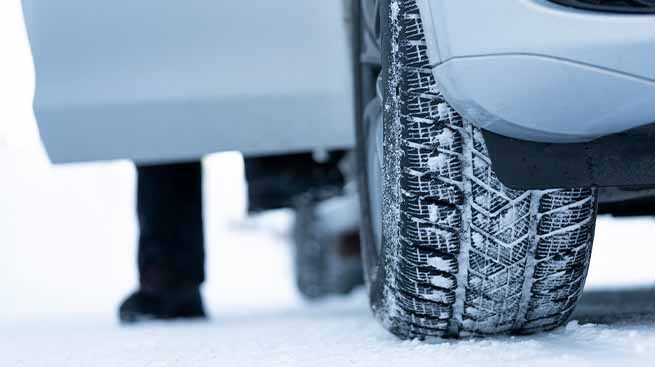 I read the snippet about winter tyres in the latest mag. My front-wheel drive Mazda 626 (long since) climbed out of Durham in the snow with winter tyres whereas Land Rovers were failing – presumably with four-wheel drive but regular tyres. I used winter tyres all round, all the time I was at work but, as they were remoulds and relatively cheap, they stayed on 'til worn out. Changing tyres is not cheap.
I presently use Michelin CrossClimates on my front-wheel drive Roomster. This has a trick based on ABS to tell when a wheel is spinning. It brakes that wheel, a bit like a diff lock in use. It's got me out of a snowy carpark.
Perhaps the magazine could look at tyres in detail some time?
John Wilson
---
Wall charger advice
I am in the process of buying a new Hyundai Tucson plug-in hybrid via Griffin/Boundless, and I wonder if any member could tell me their experience of having a wall-charger fitted and, very importantly, whether they can recommend a reputable company to fit it. I recently watched a BBC Watchdog programme where some people were having problems getting a charger fitted after paying up-front.
Thanks.
John Doran
---
The climate challenge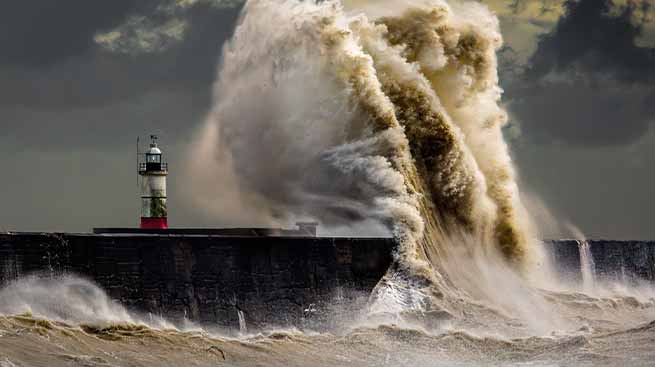 With COP26 in Glasgow last November, under Boris Johnston's stewardship, the world may belatedly start to confront the grim realisation that climate change is real and is here now, influencing weather patterns, causing serious flooding and much more. Climate change threatens mankind's very existence on planet Earth. The world must change and do so rapidly if life on Earth is to survive beyond the 21st century. Small wonder our children and grandchildren are fearful.
So, what future for our club, Boundless, is there, faced with growing pressure to contribute to a sustainable, green future that limits and controls CO2, temperature rise, etc? Business as usual is just not an option for Boundless now.
The Boundless Memorandum and Articles of Association are available at gov.uk (search for Companies House and then search under company information for the Civil Service Motoring Association). Two core objectives defined in the 1920s, when the Civil Service Motoring Association was born, underpin our club and its activities. These are:-
3(b); To provide and encourage the sport and pastime of motoring, road riding, motor racing, touring an good fellowship....
3(k); To provide and maintain a travel and holiday planning, advisor and booking service for members....
Energy is essential in all human activities yet overconsumption and unbridled burning of fossil fuels generating CO2 and greenhouse gases is the very essence and cause of the damage humankind has wrought on our environment, leading to our present sustainability crisis. Since industrialisation, mankind has been lavish in consuming energy in the form of carbon fuels, oblivious to environmental damage, destruction and costs. Foolishly, we have believed there is no requirement to control or account for the effluent gases from all aspects of human activity. Now is coming the reckoning.
The core Boundless objectives reveal a fundamental tension and disconnect between our objectives and where Boundless will need to be in the struggle for a sustainable future in the UK and internationally. In short, Boundless objectives are the antithesis of what is necessary to achieve a sustainable future for planet Earth. Why? Because planet Earth's very survival is predicated on energy reduction. Yet both of Boundless's core objectives are plainly at odds with the sustainability demand for less energy consumption. How will Boundless respond to this obvious conflict?
The Boundless response must surely start with the Board taking leadership with a strategic sustainability plan that will truly contribute to Britain's response to a sustainable future post-COP 26. I hope our Board is up to the challenge it faces, and that our membership responds to the climate crisis positively and with real commitment. Our grandchildren's future depends on what we do now going forward and how we respond to the climate crisis.
Keith Jago
We seek to reassure you that Boundless is acutely aware of the critical point the world is at and of the importance of all our actions. The club is regularly reviewing its practices and decisions at Board level in order to work out where and how we can improve.
---
Climate change driver training
If there truly is an immediate climate emergency, why are we not being encouraged to reduce the emissions of existing vehicles by smoother driving, planning ahead, et al? This could be achieved by publicity, advertising on National TV (remember the old road safety adverts?) and the involvement of driver training organisations. Even a small reduction in emissions would stave off the predicted doomsday longer.
Surely people would engage if they were given practical advice on how they could reduce their contribution to global warming without investing large sums in new vehicles, etc? This would also bring worthwhile reductions in emissions from existing vehicles until the charging network, range and affordability of EVs reaches the point where they appeal to the average driver.
Kevin Moorey
---
Home-schooling skill
In the boundless September/October issue, Vicki Butler-Henderson mentions home-schooling in her article [page 21]. During lockdown, my wife Elizabeth and I did an hour of home-schooling each week via Zoom for our grandsons, aged eight and eleven. They're in Edinburgh and we live in Inverness. Elizabeth concentrated on baking sessions, with me as the dumb demonstrator. Baking covers many skills and there is a tasty product at the end! For my sessions I did origami, knotting and Morse code (with torch and whistle), sending messages back and forth.
Recently, I replaced all my tyres as they were perishing due to lack of use in lockdown. My local Kwik Fit garage suggested I order them online from Kwik Fit rather than from them. It was cheaper and the tyres were delivered to the local garage for fitting at a date and time of my choosing. No hassle. I hasten to add that I have no commercial interests with Kwik Fit.
Bryce Reynard
---
About those CSMA oil cans…
Having just received my latest magazine, I felt compelled to correct a small error regarding the comment on the letter entitled 'CSMA oil cans'.
Bradley McCreary quoted the Historical History of the CSMA by my old friend Peter Jones. Historically, I was an active committee member of the North Staffs Group (initially known as the Stone Group) – at various times being treasurer, secretary and, finally, chairman.
On joining the Group in 1962, we soon realised that purchasing CSMA oil in large quantities was financially advantageous to our local members. To this end, I frequently gathered orders for Snowdrift Oil (not Snowdon as quoted), driving to Manchester to collect a large number of five-gallon drums from their refinery, all labelled with the CSMA badge. Some years later, Snowdrift was taken over by Century Oils, who continued to supply the Association members with their oil requirements. Fortunately for us in the North Staffs area, Century Oils had a distribution centre in Stoke-on-Trent, so our journeys to collect oil were much shorter.This service was well used by members as most did their own servicing, and oil changes were generally required at either 5,000 or 6,000-mile intervals.
Another memory comes to mind about the 'old days' as secretary. I had an insurance cover note book supplied by Frizzells, through which I was allowed to issue policy cover notes to members, passing the application form onto their offices. In those days, the Frizzell insurance policy was much much cheaper than any comparable policy. Frizzell is now LV= and still provides competitive insurance, but we members still need to check other providers to be certain of a good deal!
Roger Davis
---
A poor show
I have been driving for 47 years now and am amazed how the technology has improved over the years. I currently own and drive a Nissan Pulsar, which is a comfortable car to drive and economical, too. It has all the modern technical electronic gizmos such as forward-facing radar, wipers that operate automatically and headlights that come on automatically when it becomes dark. Of course, there are manual switches as well because these systems are not foolproof.
As a retired firefighter, I have had to acquire additional driving skills; the main point is that good driving requires good observation – see and be seen! My old driving instructor within the fire service taught me a simple mantra: Wipers on, lights on. It beggars belief, the number of drivers out there who drive in heavy rain with no lights on. Grey and silver cars become almost invisible to spot in the spray, particularly on dual carriageways and motorways. I am certain that, because it is daytime, they think they do not require dipped headlights. Some people drive on sidelights, which are next to useless in poor visibility. The Highway Code states that in poor visibility, dipped headlights are to be used. I wonder why the manufacturers can't provide a system where the headlights come on automatically when the wipers are operated. It would certainly, in my view, make for safer driving.
Kevin Diment
---
Wildlife at Whitemead
The accompanying photograph of a robin was taken through the gaps in the veranda decking at Whitemead during our stay at the beginning of last November.
My wife and I have stayed at Whitemead every year for the past 12-plus years and appreciate the facilities and the surrounding woodlands. The wildlife is fantastic – we have seen squirrels, moorhens and too many birds of different species to mention. At night, if you listen carefully and turn down the TV, you may hear an owl or two, not to mention the church bells.
When driving through the forest one day, a deer crossed the road in front of us. Traffic stopped in awe – however, it was a fleeting sight. And while walking through the reserve at Nagshead, we were fortunate enough to see wild boar (although I understand the locals are not too impressed). If you enjoy the great outdoors, and the chance of seeing wildlife you don't see every day, then Whitemead is for you.
Derek Wintle
---
Limp mode
Anthony Garrison [Lethal Combination, Your Views, July/August issue] says
car manufacturers should have a duty of care to ensure 'limp mode'
doesn't endanger lives. I know exactly about this, having experienced
sudden shutdowns perhaps about two times a year over the six years I've
had my Zafira. Luckily for us, it has never happened on a busy motorway –
but it makes me constantly anxious as there is no way to know when it's
going to happen next. When getting the car checked out diagnostically,
only once was a fault found – that being an oxygen sensor needing
replacement. I am astonished that the danger of limp mode isn't a major
issue being discussed: in fact, Anthony Garrison's letter is probably the
first time I've heard this matter being raised. It's about the time for
me to change my car, but I'd like to know in advance how this situation
can be avoided.
Alled Carr
---
The Yarnfield Files
Thanks must go to Stephen Bamforth for bringing The Yarnfield Files by Stanley George to the attention of readers (Your Views, Sept/Oct issue). I purchased a copy because I spent four years working as an instructor at BT Training in Yarnfield between 1982 and 1986. In a very amusing style, 'Stanley George' recalls life at the college and includes some interesting historical facts and points of note. The book was a compulsive and most enjoyable read, and in describing circumstances of my own experience it made me laugh out loud a lot. In the 43 years I worked for BT, the four years at BT Stone were almost certainly the most enjoyable – if not the best.
David Stanford
---
The price isn't right
I write in support of Steve White's letter in the Nov/Dec edition of Boundless under the heading of 'Boundless Cash?'. Steve observes that only the more expensive cars are featured, and road tested, but the majority of owners purchase more modest cars. I agree with his observation and suggest that the reason for this is that those entrusted to give their views find expensive cars more enjoyable and interesting to drive. Why would they prefer to report on volume cars such as the Honda Jazz, VW Up or Polo, Peugeot 208, Hyundai i10, Ford Fiesta, Toyota Yaris or Suzuki Swift and Vitara when they can drive and report on cars that are far more impressive in terms of performance, technology, range of features and that look good on their driveway? It's no different in What Car, Autocar and other car magazines. There needs to be a real shift towards reporting on cars in the price range for the majority of readers, rather than the expensive low volume cars that we read about in this and other magazines.
Ray Fuller
---
Useful car specs
Why is it that published reviews do not give the dimensions and height off the road? This information would be far more useful than a top speed that cannot be legally achieved on UK roads.
Robert Bartlett
I accept that it's very unlikely to drive a car flat-out these days. But the top speed is still a useful number. It tells you how easily the car pushes through the air. If a car can go fast (and especially if it does it with a small engine) then this means it's efficient at 70mph. It also means it will be fairly quiet at 70. On the other hand, most electric cars lose their inefficiency at high speed, so they usually have a top speed that's set by a software limit, not by what the car could actually achieve. In other words, top speed is less relevant than it was a decade ago – but it's not useless.
When you mention 'height off the ground', I think you mean ground clearance. Very few manufacturers quote this. And in some cars, it varies quite a lot depending on how many passengers you're carrying, whereas in other cars it stays relatively constant. So, it's not a terribly useful figure. Even the figure for width is tricky. Some manufacturers quote it without the door mirrors, some with the mirrors folded in, and some with them folded out. It's not standard.
Paul Horrell (car reviews editor)
---
A plug for hybrids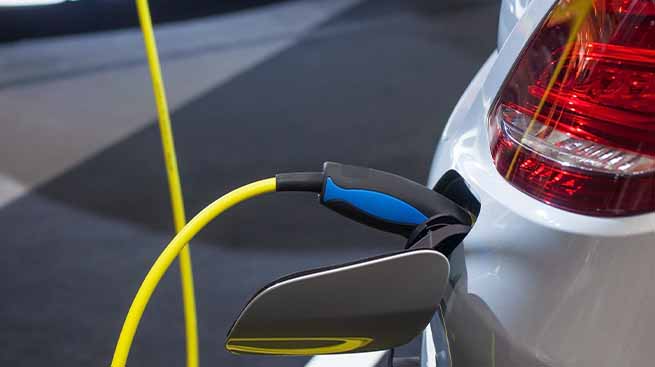 I changed my car in July for a BMW 330e Touring. It's a plug-in hybrid with a battery range of some 37 miles. I looked at EV alternatives, but I spend time in North Wales (Cardigan Bay) and there are very few charging points. I know, I'm a townie in the main, but the overall electric miles statistic has surprised me. In my first 2,500 miles some 1,700 miles have been on battery. Most days, I can just leave it on electric and never use the petrol engine. I'm sure other plug-in hybrids will have similar performance figures and are well worth considering if you're like me and not ready for the full EV experience but want to do something with green technology. Additionally, it charges overnight from a normal socket in the garage.
Stephen Smith
---
LV= Britannia Rescue emergency breakdown number
Following Alan Graham's letter in the previous issue [Nov/Dec] about receiving a new breakdown contact number, LV= Britannia Rescue has responded with the following statement:
"We recently contacted you in August with an update from our CEO. Within the communication, we included links to our online claims form, the What3words app and an alternative contact number – another way for you to report a breakdown and to help us locate you. The alternative contact number may be used in addition to the main number, but we would like to reassure Britannia Rescue customers that our primary emergency breakdown number remains the same as it has been for years: 0800 929 111. We'd also like to emphasise that the use of the What3words app is no way obligatory or necessary – this option is simply available to members who have the What3words app and would like to use it. We apologise for any confusion this may have caused and want all our customers to know that we'll still be there for you when you need us the most."