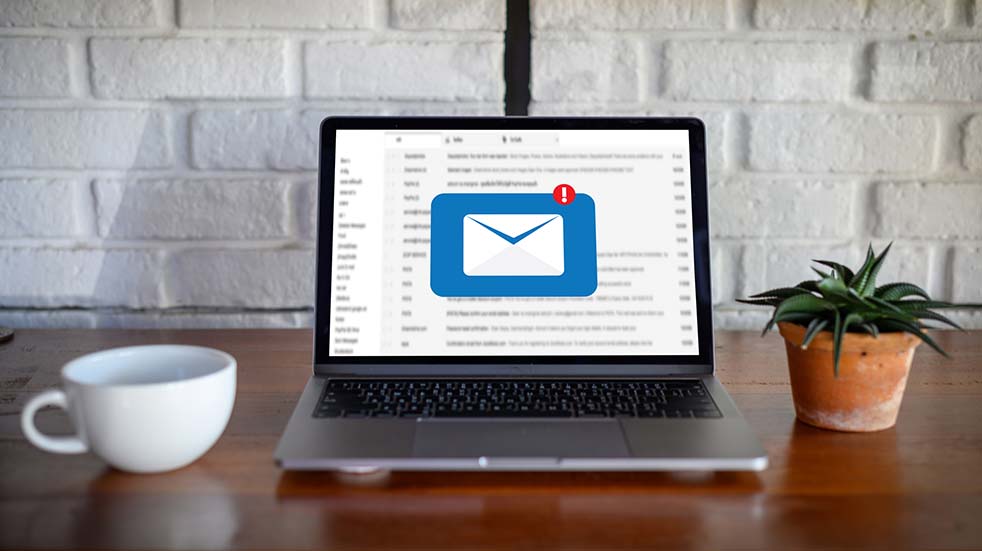 Boundless members love to have their say on the things we publish, and on hot topics in general.
In each issue of our print magazine, we publish a selection of your emails and letters. However, due to space restraints we are only able to bring you abridged versions of what you've sent in. We don't want you to miss out, though, so here are the full versions of those correspondences. Happy reading!
Star letter: Food for thought
Brian Curd's, Ken Hinton's and Martin Yarde's comments in the 'Your Views' section of the Sept/Oct issue of Boundless magazine made for a really fascinating and thought-provoking read.
I recently had to change the 12V 'starter' battery in my 16-plate Suzuki Swift. The car is four years old and not equipped with stop/start – however, a faulty/degrading battery cell or two, along with the lack of use due to the coronavirus crisis, was the final straw for the battery, which had been alright if slowly ebbing away (regular use just about keeping it going).
I therefore purchased a long-life (five-year warranty) own-brand calcium battery. I'd had one before on another vehicle that held its charge well and lasted eight years. I purchased it from an online company. There are other types of battery available – for example, standard lead wet cell, gel, lithium-ion et al. I've found that sealed lead calcium batteries are a cost-effective upgrade – the new calcium battery also has more capacity, more lead and thus better starting/staying power and longevity.
I will be a bit controversial and mention that stop/start isn't the silver bullet it's often perceived to be, and on early versions of various brands/makes the wear and tear and failure rates can negate any miniscule fuel savings and/or protection of the environment, in my humble opinion. We often turn stop/start off on our other car.
As an aside, due to my disabilities a good friend popped around, lifted out the old battery and lifted in the new one for me. I then reconnected everything. The old battery was taken to his farmer friend to be used for powering electric fences for four years or so, until ready for recycling. Practical environmental help, we like to think.
I learnt quite a lot about modern cars, batteries, etc, during lockdown. Modern cars are, of course, loaded with electronics these days and that can begin to take its toll on batteries. Stop/start can take its toll on batteries, starters, flywheels, etc, too, in my bitter experience.
To offset the extra load on OEM batteries, it is best to keep them 'conditioned'. How does one do that? Preferably with one of the modern 'smart' chargers – for example, the Noco Genius5 5-Amp 'Smart' Battery Charger. Certain trickle chargers can also be used, to slightly less effect.
Remember to always disconnect the vehicle/starter battery when charging, use the correct charger for the battery type – for safety and longevity's sake – and use a memory saver, such as those made by reputable brands such as Draper, Sealey et al. They don't cost much and save a lot of hassle. Remember they require a back-up battery to operate – I use a small, sealed 12V battery akin to those used in mobility scooters. Quality varies greatly, so I use a branded version with a long shelf life. I endeavour to source only UK or European batteries.
Alternatively, some cars merely require 'smart charging' (as long as the starter battery is still serviceable). Check the OEM vehicle handbook, but it often just involves driving the car with the heated rear window and main lights, etc, on. The car then charges at the appropriate – higher – rate. Remember to use the air-con all year round, too, so as to keep the seals lubricated, etc. I hope that the above will help Brian Curd with his conundrum and give him some food for thought.
As for Martin Yarde's comments regarding low-profile tyres and the current styling trends, the on-road characteristics are a balancing act of course, but my partner and I try to avoid 'rubber band' tyres. I well remember my MK1 Toyota MR2 T-Bar – if I recall, Lotus helped with the chassis design, the tyres were a moderate profile, the handling was superb, the ride was quiet, comfortable and compliant – the perfect balance. Of course, that car was RWD, and modern FWD cars, with more BHP, etc, are often, sadly, compromised in those areas – the current styling trend for low-profile tyres and large wheels also hampers. The current state of our roads and said 'rubber band' tyres are not a good combination, for myriad reasons.
In closing, Ken Hinton's fascinating comments also struck a chord with me – what a wonderful account and adventure for him. The Red Arrows being stationed at Fairford – also other local bases, such as Little Rissington and Kemble – meant that an old family friend (along with his father, uncles, other family members and fellows) used to cut the team's hair. Could it be the same local barbers that Ken Hinton mentions? There are a fair few stories that he and my father could tell about the 'Reds' and their antics locally. I'm also reminded of the 'UFO flap' at Little Rissington, involving a Meteor jet, when Rissington was the Central Flying School. It was home to the Red Pelicans (Jet Provosts) at one time, too.
Martin R Wicks
Fuzzy logic
Your article 'Class Acts' in the Sept/Oct magazine was very interesting and showed something that I have wondered about for some time – the blocking or fuzzing out of some vehicle registrations in magazines/newspapers or on TV. I am sure that Bob Tyler and the McGills are very proud of their cars, so why not show them in full? The article 'A Mini Adventure' shows the registrations in every case, so why the difference?
I can appreciate royalty or MPs hiding their numbers for security purposes – but why every-day numbers in what seems to be a random selection? Is this a directive from the government, and if so why?
Keep producing an excellent magazine.
David Shaw
Dear David,
Many thanks for taking the time to contact Boundless magazine. We always endeavour to protect our members' privacy, and on this particular occasion (given that we were photographing members at their homes) wanted to ensure that we didn't give away anything that could lead to their location being identified. In doing so, we were following the advice of our legal team, with whom we consulted on the matter. The same privacy issue didn't apply to the Mini as it's a hire car.
We're absolutely delighted that you enjoyed the issue.
Ed
Badge of honour
David Hack [Sept/Oct issue] need not worry about being an endangered species. I joined the club in 1948, at the age of 17. All my Home Office colleagues used to tease me about the weight of the CSMA wings badge on the badge bar I had proudly bought to put on the front of my father's car (a 1934 Standard 9), as it might tip the car up!
Sadly, my membership number only dates from 1952, when I returned from two years of National Service in the RAF in East Africa, as the club and I lost touch while I was there and they couldn't give me my old membership number back.
I am now 89, so David Hack has another 13 years at least to catch up with me. I am still fairly active and involved, amongst other things, with the Friends of Dinosaur Isle, which supports our unique geology and palaeontology museum on the Isle of Wight. Several dinosaur holotypes from the Cretaceous period have been found on the island, which makes it more important than the Jurassic Coast.
John Ash
Calling Isle of Man TT fans
I am 80 years of age (still driving a Toyota Aygo), and have been an avid fan of the Isle of Man's annual TT races for 73 years. We were booked to go this year, but thanks to the virus it was cancelled.
I've put together two websites about my experiences (find them here and here), and wonder if my interest might in turn interest others?
Ian A Huntly
Beaten by technology
I am replying to David Hack (and David Blackman's) comments about using the internet – or not, as the case may be.
I am a 32-year-old female and while I did enjoy my Game Boy aged 10, I also absolutely detest using 'technological devices.' I would love it if I never had to use one ever again. They are bad for our health, too.
I did well at school but, for a very long time, I've felt like I was born in the wrong era. To have a good wage, or career, nowadays, it seems impossible to not use a computer. Thirty years ago, I'd have had a chance of a high-flying career, but I have had to do some really rubbish minimum wage jobs previously, because I shunned technology.
I avoided computers, smart phones etc as much as possible throughout my twenties. Some people looked at me in disgust, or like I was a different species, and I'm afraid it's because most of us have been 'forced' to use it. ("Go to the library to use it then"; "If you can't use it, get someone else to apply for you – you have to apply online," etc.) It became so frustrating for me to avoid it, I've finally had to give in. My eyesight is definitely worse as a result, which is truly saddening.
I'm now self-employed – it's become a complete expectation of customers or in business: do or, well, die of being penniless, hungry and in trouble for not paying this or that bill online.
The most ironic one? To be a postie, I couldn't apply by post, it had to be online (plus a sorting 'speed-test' online, which is really a test of your ability to quickly and accurately use a mouse). Absolutely raving mad!
Jetting off to be part of a nomadic tribe seems like the only alternative nowadays. Oh, hold on, that would involve printing my boarding pass and the online check-in...
Steph L
Big isn't best
I have to agree with Martin Yarde on the large-wheel, low-profile tyre issue.
I purchased a 10-month-old Mercedes E400d 4matic a month ago – it has 20-inch wheels with 30 and 35 aspect ratios. I took it on a 20-mile road test and was very impressed – the roads in the area where we tested were in good condition.
Get it back home to South Gloucestershire, where road repairs have been neglected for years, and the comfort level is dramatically reduced: the smooth, silent ride is replaced by body-shuddering thuds as the myriad potholes are inevitably encountered.
I am aware that vehicle manufacturers cannot be held responsible for the state of the roads, but one has to wonder if this size wheel and tyre combination is fit for purpose in large areas of the UK.
It is so bad that I am looking at 18-inch and 19-inch options, a very expensive exercise. The Mercedes E400d is a super car with amazing technology, but is severely compromised by 20-inch wheels, unless your journeys are all on the motorway network.
Colin Buchan
Thanks for the memories
An example of a BSA Shooting Star, similar to the one mentioned in Robert's letter (Credit: Steve Glover / Flickr.com)
I really enjoyed reading the Sept/Oct issue of the Boundless magazine, and especially the articles on classic cars and motorcycles. The article on Graham Holt and his 1957 A7 Shooting Star was of particular interest to me, as my very first motorbike was a BSA. In 1974, at the tender age of 16, I purchased a BSA Bantam 125cc for the princely sum of £25. It had been stripped down for off-road riding.
I then acquired another Bantam frame and two more engines with the intention of building a road-going bike, but due to lack of funds and expertise this never happened. Like Graham, I gave up bikes when I got married and started a family, my last being a Triumph Trophy. Forty years on, I still have fond memories of those days: thank you, Boundless, for reminding me.
Robert M Lidster
Reinventing the wheel
I agree with Martin Yarde ([Sept/Oct issue] in his preference for traditional wheel and tyre sizes. He's right about the more comfortable ride but doesn't mention two other advantages, namely marginally better fuel efficiency and avoiding the alloy edge damage that I've found to be inevitable with low-profile tyres.
My last purchase was a new BMW 1-Series, and I fancied the Sport version. However, 17-inch wheels with low-profile tyres was standard, and 16-inch wheels were not even an option, so I settled for the SE model, where 16-inch wheels are standard, and added options to suit myself. I'd have liked the Sport trim but could not buy this at any reasonable price with 16-inch wheels – a strange restriction for BMW to impose, but maybe they think 16-inch wheels would spoil the overall look of the Sport model? This was two years ago and I'm very happy with the car but would still have liked the Sport.
Stuart Beniston
The full picture
Regarding the article lauding the Range Rover – the Range Rover in recent years is notable for its unreliability. Which? Magazine reports that Rover consistently comes near the bottom in the magazine's reports and surveys. Just thought your article should reflect this issue.
Peter Travers
EVs in summary
Paul Horrell's article on electric cars was very helpful. It showed that the choice and sophistication of the technology is very complicated. I think simpler advice would be that, if you commute less than about 60 miles a day and have your own drive and charging point, then go for it and enjoy. Otherwise, forget it for now as you will lose out big-time on flexibility and convenience. Their time may come, but not soon.
Colin Warburton
Stop/start problem
After Brian Curd wrote in to say that the stop/start system on his DS5 Prestige Automatic was proving temperamental following lockdown, and asked if anyone else had experienced this, several helpful readers responded – including these three...
In his letter, Brian Curd commented that the stop/start system on his Citroen doesn't always work because, according to Citroen, the battery charge is below 80%. I have a three-year-old C3 with stop/start and it suffers from the same problem. My local Citroen service manager confirmed this when I mentioned it to him. Like Mr Curd, I do not put a lot of mileage in these days, so, being deprived of a long run, the battery doesn't get charged up as much as it might. It may not be the battery's fault.
Cars these days are loaded with so much electronic gadgetry that the drain on the battery is that much greater. I suspect that the stop/start is mostly responsible. My C3 also has keyless entry and a push-button starter. I fear that one day the battery may be too weak to start the engine, so I take the precaution of putting it on charge occasionally to ensure that it is up to the job.
Graham Pedley
Regarding Brian Curd's issue with stop/start, I also have this problem.
I have an 18-month-old Ford Focus Titanium that, since lockdown, I have not driven very much. I, too, have found that the stop/start does not work. My touch-sensitive door handles also do not operate reliably. I checked with my local Ford garage and they say it is due to a low battery.
I now try to drive at least 20 miles a week, but this does not restore the stop/start. A suggestion by one expert is to charge a stop/start battery using a charger rated to deal with these special stop/start batteries. Halfords, amongst others, sell them.
Mick Penn
In the Sept/Oct issue, Brian Curd reported a problem with the stop/start activation on his Citroen DS5 after little use during lockdown.
I can offer an even more dramatic outcome with my automatic Renault Captur. On pressing the start button, the starter did not engage and the on-screen display read 'Power steering fault' and 'Braking system fault'. Quite a puzzle to resolve when the car had simply been parked in my garage overnight…
The answer was that when the battery was low, all the alarms came up because they were looking for 12 volts to hold them off. How remiss of Renault not to foresee this and include a low-battery alarm! (Otherwise their alarm system is brilliant, with messages such as 'Key card battery low', etc.)
Dennis Starr
Dad knows best
As a child, my father would drive us to Italy every year to see my mother's family. My father was the first to have a car in the village where we lived and his love of motoring and cars continued until he died.
Unfortunately, although we saw many different places during our journey, there was no tunnel over Mont Blanc and Dad's car would battle to get over the top while my sister and I would be hiding under a blanket in the back. The beauty of the scenery would be appreciated later in life! I remember my mother's tears as we entered Aosta and reached her beloved Italy.
The journey back was just as scary, but I remember Dad taking us back over the Simplon Pass and stopping before we descended to show us the statue of an eagle at the top.
When my mother died, my husband suggested that we drive to Milan to see my aunt with our two children. I immediately said no, but he assured me that it would be a completely different experience – and he was right.
We used the Mont Blanc Tunnel going, and we took the children back over the Simplon to show them the eagle. We stopped in little French villages and I took a moment to remember my experience then and now. How different. But we made this journey for my dad and mum and when I closed my eyes, I could hear my dad saying "Girls, look out the window and see how beautiful it is". How right you were, Dad.
Vanda Jones
Cotswold Cottages
We just enjoyed our second visit to the Cotswold Cottages. We can speak very highly of these Boundless apartments. They are in the perfect tranquil location, next to the River Windrush in Bourton-on- the-Water and adjacent to the Cotswolds Motoring Museum. There are a range of walks direct from the doorstep to neighbouring villages, including the picturesque Upper and Lower Slaughters. We also walked part of the Monarch's Way from Moreton-in-Marsh back to Bourton, and the Cotswolds Way – both within short drives and served by local bus routes.
The staff at the Motoring Museum are friendly and helpful, and the cottages have everything you need for a self-catering break. Equally, there are restaurants, pubs, cafes and an artisan bakery within a short stroll. The Motoring Museum is a great museum for all ages, with toys and cars and a range of artefacts from different eras.
To any member thinking of a holiday, you will not be disappointed. On arrival, a welcome pint of milk and a selection of tea and coffee are there to greet every guest. Our friends rented an adjacent apartment for a long weekend, and we were able to eat breakfast together outdoors on the patio of Swallow Cottage while maintaining social distancing in these times of Covid.
Thank you to all the team at Boundless.
Colette Grundy
Cover star
What a response! I've been getting messages and texts from dozens of people – some of whom I haven't seen for years – after appearing in your magazine. Thanks for all the effort – I hope it encourages more members to come out and play – when this pandemic is over, of course!
Allan Goddard
Stamping out car theft
I watch many police documentaries on TV (in particular, Police Interceptors and Traffic Cops) and so many of the 'chases' shown are of stolen vehicles.
Manufacturers have, to a degree, succeeded in making car theft more difficult; nevertheless, most today are where someone has broken into a property and stolen the keys, or committed 'keyless' theft by picking up the wireless signal – modern cars being almost impossible to remove by any other means.
However, there's a very simple solution to the problem and I don't understand why it's not standard on all new vehicles or, at least, an option, especially on those of high-value: a number pad, requiring a PIN to be entered before the car can be started. The idea isn't new: back in the 1980s, there was a Renault that had this feature, yet it was never continued, nor have I ever heard of it being offered, other than by Tesla. Why?
If manufacturers are serious about stamping out vehicle theft, here is an ideal and, I'm sure, very cheap answer.
David Myers
Remember running in?
David Smith's letter [Sept/Oct issue], which mentioned running in, struck a chord with many readers – here are a few of the highlights:
In reply to David Smith's letter referring to running in – though I was born in the late '50s, I remember my father explaining the process of running in to me. There were many cars on the road with a sign in the rear window saying 'Running in, please pass', so in the mid '70s, when I purchased my first car – a then-17-year-old Morris Minor – I placed a sign in the rear window saying 'Running out, can't pass!' I got a lot of comments, hoots and jibes from mates with newer cars. Happy days.
Paul Wright
My answer to David Smith's question in the September/October issue is YES! I, too, had a Standard Ten, but not from new – instead, I was reminded of the challenges of running-in a Suzuki GT125 in 1974. My first motorbike, it had a two-stroke twin-cylinder engine that did a little under 8,000rpm. I observed the running-in rev limits set out in the handbook so assiduously that I was forced to change my usual urban commuting route because the bike couldn't get up a certain hill without exceeding the permitted rpm.
My other main memory of that bike was its scarily bad wet braking, thanks (I was told) to the pressed stainless-steel disc. To be fair, though, Suzuki had taken the trouble of putting a sticker on a front fork advising me, with disarming ambiguity, that the brake performance may be "different" in the wet. Motorbikes (and cars) have certainly improved since then.
John Twin
David Smith asked if members recall the days of running in. I'm pleased (I think) to say that almost nothing has changed. My Mercedes AMG A35 has a sticker on the windscreen saying that the engine should be kept below 4,000rpm and the car kept below 75mph for the first 1,000 miles (it is sold in Europe, don't forget).
Perhaps they secretly sold me the original Austin A35. But even I would probably have noticed the difference: the Austin's top speed was 71mph, it did 0–60 in 30.1 seconds and it achieved 41.5mpg. The AMG version's top speed is 155mph, it does 0–62 in 4.7 seconds, plus we get 43 actual mpg – so there is real progress in the world.
Martyn Hall
Reading the running-in letter in the Sept/Oct edition of Boundless magazine brought back many memories of my years in the motor trade, commencing in the 1960s in a Morris Motors franchise dealership.
I recall running the new car engines at 50mph for 500 miles – such fun, especially with the 'Running in, please pass' signs on the rear windows. But it had to be done.
I also remember the Morris 1000, which had an option of fitting ex-works safety belts – static belts at £8.12.6d or inertia reel at £11.15.6d. The Morris 100 van had the option of a Smiths electric heater at about £18.
The first diesel vehicles were sometimes difficult to start in the cold weather, hence the use of a flame over the air intakes to get them going.
We were deemed to be a part of the BMC organisation, not merely distributors. Supplying vehicles was our aim, and this was carried out with patience, listening to the customers' requirements and offering advice. I remember one of the many times being called down to the car section to give advice and witnessing a handover of a Morris Oxford Saloon to a charming lady.
I was surprised when the managing director took me out to view her immaculate part-exchange vehicle after the lady had gone. He wanted to show me inside the rear boot, which had three inches of solid concrete in it. He was amused to see my reaction, then said: "She is now well on her way to having this done to her new car." It was the only way she could get up the hill to her rather superb house.
Well, I trust this will give pleasure to your readers as to what the motor trade was like in those days – an absolute pleasure to be a part of.
Michael L Davis
Another close shave
Your feature on holiday hiccups [Sept/Oct issue] brought back the memory of a flight my wife and I took in November 2001, from Luton airport to Tenerife Sur.
The aircraft, an Airbus 321 less than three years old, departed on time – but some five seconds after take-off, there was a very loud bang and a shudder through the airframe. It seems a mechanical problem with the port engine resulted in it being destroyed, although the debris was contained within the engine housing.
We landed uneventfully a short time later at Stansted, where Monarch airlines provided food vouchers, kept us appraised of the situation and, about four hours later, brought in a replacement aircraft for us to complete our journey.
Amazingly, the same aircraft, now with a different operator, flew us back from Verona to Birmingham in June of last year, this time without drama.
John Richardson
Mini for six
All these reminiscences about the Mini [Sept/Oct issue] remind me - how do you transport a family of six over 450 miles from Gloucestershire to Scotland in a Mini? The answer is three in the front and three in the back. Mind you, the youngest was a baby, the year was 1967, the average speed on the much less crowded roads would have been about 55 mph – in fact the motorway was not complete. Oh to be young and carefree again! I still view that Mini with affection.
William Cow
Pre-Beatles Beetle
In 1966, aged 18 years, I bought my first car: a 1959 VW Beetle, for the princely sum of £250. That was a fortune for me, a lowly paid young man. Nevertheless, I was now the proud owner of this rather odd-looking vehicle that stood out from the British-made Fords, Morrises and Austins that most people owned in those days.
To say that the Beetle was quirky is an understatement, and it was also rather basic. There was only a speedometer, no other instruments and, most crucially, no fuel gauge. Instead of that, there was an 'emergency fuel tank' containing a litre of petrol that could be accessed if you ran out of fuel. This was done by switching a lever that was located in the footwell by the clutch pedal (a difficult manoeuvre while still steering the vehicle, silently praying for the emergency supply to kick in). The indicators were those 'flipper'-type arms that opened up at the side of the car, most certainly very old-fashioned even by 1966 standards.
Rather disturbingly, the car also oversteered when going around corners, especially if the roads were wet. This could be quite hair-raising, but I became adept at correcting it.
There was also a type of camaraderie with other Beetle owners: whenever you met an oncoming Beetle, we always used to flash our headlights and wave.
I have some pleasant memories of chugging around the lanes with my Beetle and courting my girlfriend. I know she liked it and found the car quite endearing. I think she was also a little fond of me because we have now been married for 51 years.
Happy days – but I wish I still owned my quirky Beetle.
Keith Parkin
Photos: Getty Images