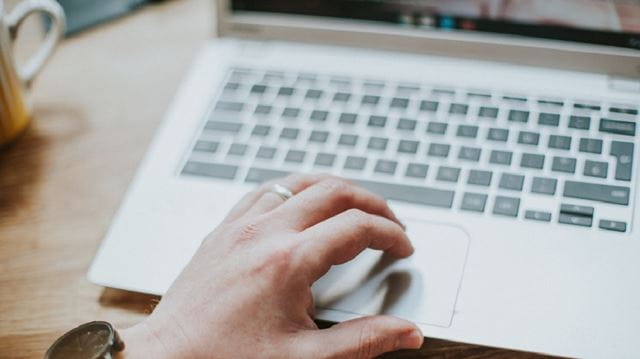 Boundless members love to comment on the things we publish, and on hot topics in general.
Our inbox has been buzzing recently, with emails and letters on everything from disabled access to EV batteries. We published edited versions of your correspondence in the Boundless magazine, but here's what you wrote in all its unabridged glory...
---
Give a little thought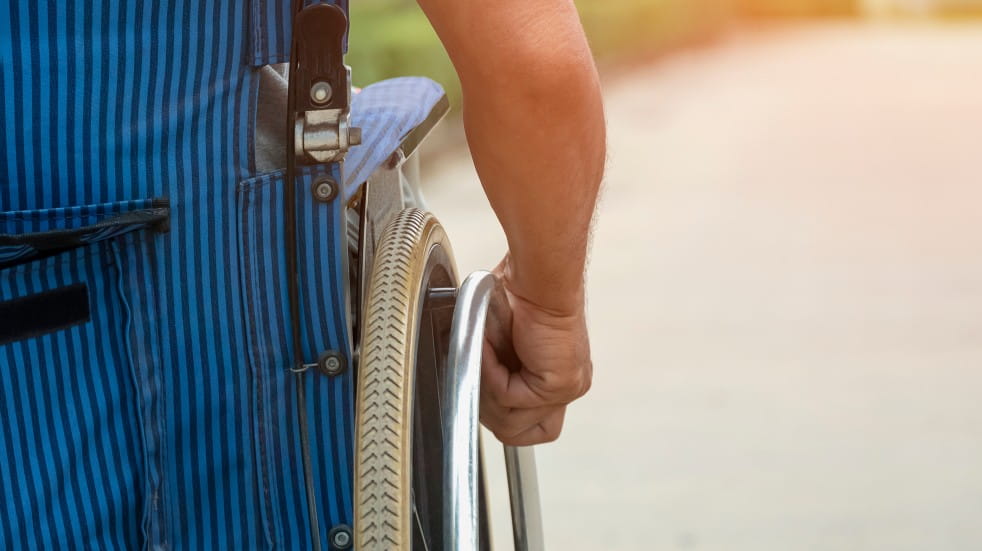 I was saddened to read Alan Taplin's letter on discrimination against people who are wheelchair-bound, and know exactly where he's coming from. I have a grandson, Alfie, who, at the age of 12, had to have his leg amputated due to bone cancer, and then spent 18 months having very aggressive chemotherapy to kill the cancer off, leaving him very ill and debilitated. During this time, the only way to get him anywhere was in a wheelchair, and we realised first-hand how unthinking people who can walk are and how much prejudice there still is against anyone disabled in whatever way.
People in wheelchairs are precluded from so many things because paths are unsuitable, and we found very few places we could take him where he wouldn't get bumped about and be in more pain after his surgery. Pavements in general are poorly maintained, often narrow or with a camber, and cluttered with bins, signs, parked cars and overgrown hedges that make them even narrower. So I would ask people who regularly park on the pavement, let their hedges grow several feet over their boundary, or leave their wheelie bin in the way, to think about wheelchair users.
I've been truly amazed at the prejudice some people have shown towards him – he's suffered name-calling from both children and adults. Perhaps people would be less prejudiced if more disabled people were used in advertising. Your magazine publishes adverts for products like walk-in baths, stair lifts, etc, for people who need assisted living, but the models in these adverts are clearly glamorous and able-bodied, and don't need the things they are advertising. So what is wrong with using people who actually need these things to advertise them?
Thankfully, my grandson now has a prosthetic leg and has learnt to walk again, and is also in remission, but it could happen to you or someone in your family, so please give a little thought to others. Alfie even recently completed a ten-mile walk to raise funds for Hope House Hospice, who've supported him and his family during his illness – quite a feat for someone who has been so ill.
Lynne Jones
---
Reg response
Joe Taylor's request for information about his number plate 14 MU in the July/August issue of the Boundless magazine elicited several replies – here are some highlights:
Known locally as 14 MU, the. RAF no14 Maintenance Unit was based at RAF Carlisle (formerly RAF Kingstown).
Archie Anderson
Further to Joe Taylor's request for information on his car registration, I can go so far with it. Reference to the publication Where's it from? When was it issued? reveals that registrations numbered MU 1 onwards were issued by Middlesex County Council between September 1929 and December 1934. The reverse sequence supposedly commenced with 1000 MU from April 1962. It might be useful to know the date when Joe's car was first registered, and whether it is the vehicle's original number? Perhaps Middlesex Records Office might be able to help?
Alan Hobson
Joe Taylor's request for information about his number plate 14 MU brought back memories of one of my first jobs with the Air Ministry in London, back in the early 1960s. After a stint in the Contracts Directorate buying aviation fuel for the RAF overseas, I transferred to the accounts department responsible for auditing RAF maintenance units around the UK.
14 MU RAF Carlisle was one of the depots I visited to audit the stores.
I then transferred to Aden, in (then) South Arabia, now Yemen, and spent over two years doing similar work all over the Middle East and Africa – in fact anywhere the RAF was operational – until 1967 when the base closed and we were evacuated back to the UK.
Richard Dickinson
---
Bikes and scooters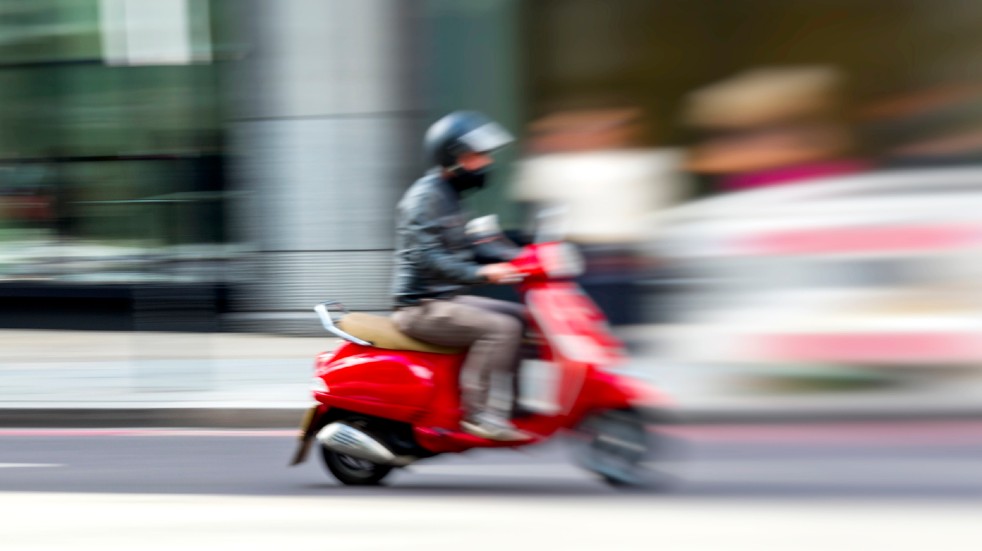 I live in London and, lately, bikes and electric scooters have taken over our roads, with no regards to car drivers or pedestrians. They weave in and out of the traffic, going through red lights and even straight through green pedestrian lights.
Car owners have to have their cars MOT-tested every year, along with Insurance and a driving licence. Cyclists and scooter owners have none of these, yet they are still allowed on the roads. Every cyclist and scooter user must be made to have Insurance (they seem to cause most accidents), get their equipment checked yearly and know the rules of the road.
Steve Day
PS Loved the last issue.
---
Wightlink Thumbs-up
What a joy to find a user-friendly website. Having to completely re-schedule our Whitelink ferry crossings to the Isle of Wight, I found this to be readily achieved, without loss of the Boundless discount.
When I cancelled a Red Funnel booking a week before travel, they only refunded half my fares, retaining half as credit for a future crossing.
I can see why Red Funnel does not feature as one of your approved partners.
Bryan Pearson
---
A leap with the KIA e-Niro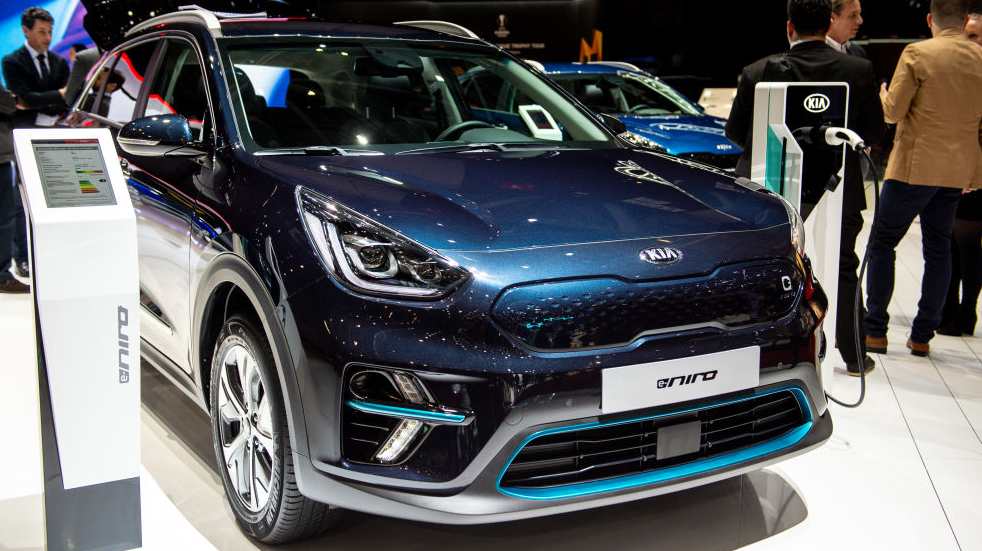 It was after some significant research into the dos and don'ts of EV ownership that I finally decided that the dos were vastly in the majority, particularly after I read about the significant and increasing effect pollution and particulates have upon our children and grandchildren. I'd assumed that ownership would be outlandishly expensive but decided that the £2,500 down and £260 per month that my leasehold company was asking for was quite a good deal taking into consideration petrol costs and tax.
So I did, and I thought it might help to provide my experience. It's fantastic. People seem anxious about range, but I don't know why. I have 280 miles available, charge at home incredibly cheaply and have rarely used a charger away from home because I don't need to. No more unnecessary visits to the petrol station – and I take some comfort in knowing that I don't have to pay the huge increases in fluctuating petrol prices at the moment. There are very few journeys that require me to go beyond my range, and when I do, the experience is not particularly different from my usual visit to the motorway services. I leave the car to charge, go and have lunch and return to find my car fully charged.
I am surprised to read in the magazine that service charges would be more expensive. My understanding had been that they were broadly comparable and cheaper in the end due to far fewer parts needing to be replaced. My experience then has been entirely positive during my first couple of thousand miles, but I will happily share my experiences in the future in the hope that I can fairly reflect and encourage others. It's my personal belief that they are now at a point where they are no longer a sidenote to serious motoring, but a serious and worthwhile consideration as your next vehicle.
Dave Biddleston
---
My mobility scooter and me
Thank you for the current edition of the Boundless magazine, which seems to have more than normal for us disabled members. I'm similar to 'Anna, 45, disabling health conditions', except I'm nearly 65, also have a number of disabling health conditions (I'm an ambulant mobility scooter user), but have a fear of water so won't be swimming any time soon.
Anyway... having finally acquired my mobility scooter last summer, I realised very quickly that there was no way I was going to be able to get it in my car, even with the help of my husband. So we had an Autochair installed in my aged Zafira, costing twice the price of the scooter! I wouldn't and couldn't be without it.
But my car is now 12 years old, and when I look at new cars (and I know nothing about cars bar where the petrol, oil, water and air go), they all seem very small now – so how about an article on new cars that actually have a boot big enough to put a mobility scooter in? Not all of us want to have a large van as a main car. My scooter – not large – has to go in long-ways so, even in a roomy Zaffy, it takes up most of the rear seat area, leaving no room for anyone to sit in the back.
I also have a 1.6L engine, yet nowadays everything seems to be 1.2L or smaller. Have litres got bigger or have engines become more effective? I can't see a large car with a scooter and perhaps a couple of passengers motoring like my 1.6L attempts to do (and frankly, I wish I'd bought the 1.8L engine at the time). I need a comfy seat and some oomph from the engine. I've never bought a car with anything less than a 1.4L engine, because smaller engines are under-powered for long journeys, as much of my commuting for work was.
I'd love to go abroad on holiday again. My husband is far from disabled, and I can toddle short distances with a stick, so we don't need to take holidays solely aimed at 'the disabled' yet. However, it would be lovely to be able to go on a holiday where, should there be, for example, a city walking tour, I could go too. Perhaps some of your advertisers could tap into this market or highlight where they are able to accommodate. Meanwhile, back in the car with the hoist, we'll travel in the UK, staying in lovely places with accessible accommodation.
Thank you for a great magazine.
Sue Beattie
---
Swimming and picnics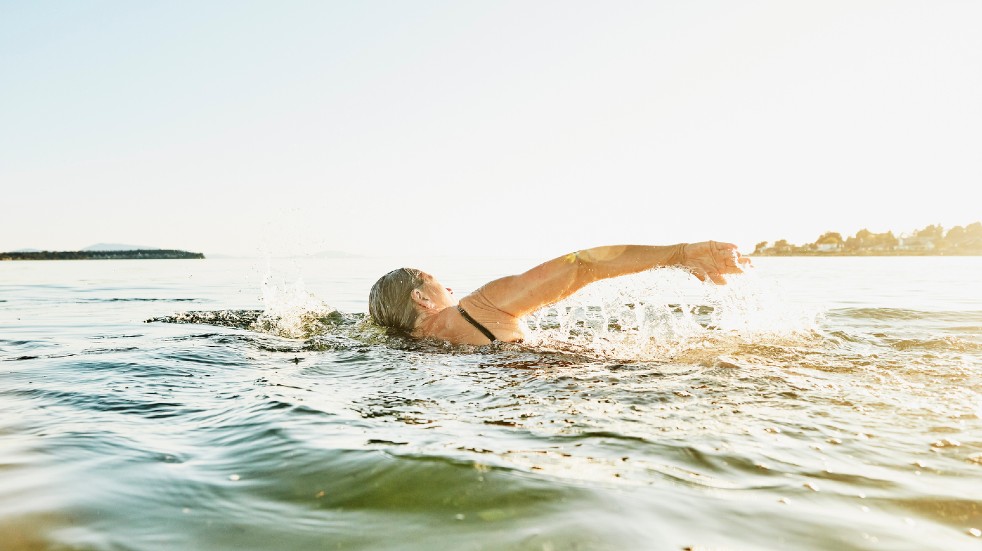 I was pleased to read the very positive article in the July/August issue about wild swimming. I live in a seaside village, and daily swims during the warmer months help enormously with my physical and mental health. Another daily activity is litter-picking on the beach, so I was less than pleased to see images of what appear to be plastic cups and straws in the section about summer picnics. Please ensure your photos don't inadvertently encourage the use of unnecessary plastic items!
Alison Blenkinsop
---
Toyota Yaris media system
I am the owner of a Toyota Yaris registered March 2014, and recently the media/entertainment system stopped working. I was told by my local Toyota dealership that it would cost £1,361 to replace it, as it could not be repaired. Needless to say that I am very disappointed as I am unable to afford the replacement.
My reason for writing is to ask if anyone else has suffered this problem? If so, how did they rectify it without the astronomical cost of a new replacement unit?
P Nunn
---
Flipping the coin again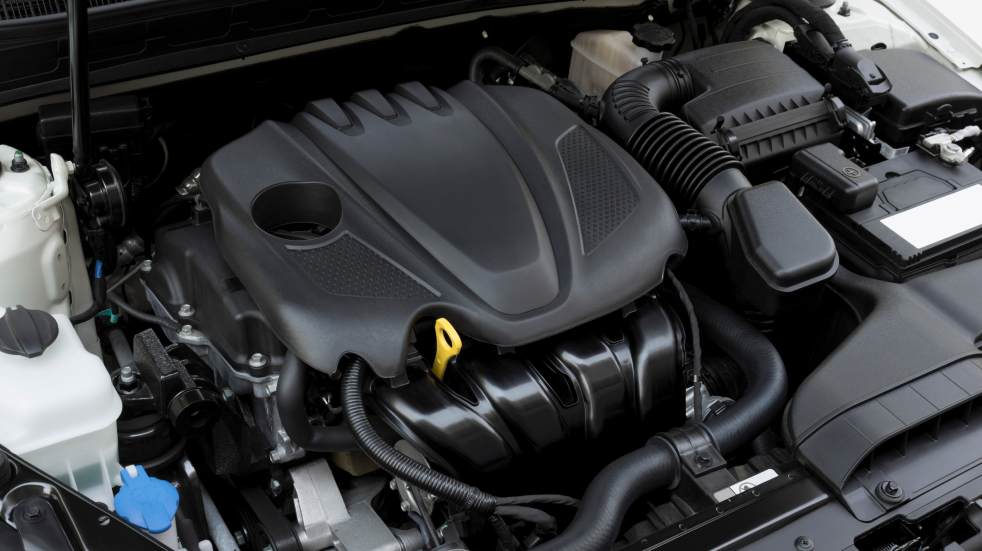 I'd like to respond to Darren Wiggins' letter 'The Flip Side of the Coin', published in the July/August 2021 magazine.
Darren is quite right to express his concerns about EV batteries, but I believe there are more points to consider in his arguments against the adoption of EVs. May I start by considering that the internal combustion engine has had about 135 years of development, and has probably reached its pinnacle. EVs, on the other hand, have only seriously been developed for a little over a decade, and only very recently in earnest.
Yes, current batteries do require rare earth metals, but there is already development going ahead for batteries that use aluminium instead of lithium for their electrodes. Nevertheless, lithium batteries can be recycled, although that process doesn't appear to be fully developed yet, but meanwhile they can be reused in applications such as stationary energy storage systems.
There are other aspects of ICE vehicles not often spoken about, such as the disposal of all the used engine oil (about 45 million litres annually in UK), and how much pollution is generated by the lorries delivering fuel, and how much pollution is created by the oil refineries? Then there is oil pollution caused through spills at sea.
He states that EV servicing is mostly more expensive. Why, when an electric motor requires no servicing at all? EV servicing should be far less expensive, and with dynamic braking the brake pads also last longer and subsequently generate fewer particles.
Some EVs already have a range similar to that of ICE vehicles, and I fully expect that future generations of EVs will be able to recharge to about 80% in about 10 minutes.
Overall ICE vehicles have already had a devastating effect on our climate, whereas EVs run on green energy (which is already starting to prove cheaper) will considerably reduce pollution, especially that of the air we breathe.
Of course, two things that would help the climate would be fewer cars, and fewer people on our overcrowded planet, but that's another story.
Steve Arnold
I could not let Daren Wiggins' letter in the July/August edition of Boundless go unchallenged, as he is wrong on all counts.
Contrary to what he may have read on Facebook or in the Daily Mail, EV batteries do not use large amounts of rare earth metals (rare earths are used in EV motors of a permanent magnet design). Today's battery chemistry does use cobalt, but does he know that more cobalt is used in the refining of petrol than in EV batteries? Does he also know that EV battery manufacturers are moving away from cobalt as a material required for construction? Given that rare earth metals are hard to acquire, why does he then assume that they need to be disposed of (they will be recycled, as it's easier to extract metals from a battery than to dig tonnes of rock)? The "extra" electricity will come from the massive investment in offshore wind the UK is following. Indeed, the national grid says that we can cope with today's generating capacity with two million EVs on the road, and that EVs will help to balance the grid and make it more efficient.
I'm afraid Darren has been sorely misled if he believes that EV service is more expensive than an ICE car. A quick browse of the Nissan website can quickly confirm that (the main service items of an EV at a regular service are the cabin air filter and washer fluid). He must surely realise that EV range is growing each year and that driving 256 requires at least one stop, during which a modern EV can add hundreds of miles of range whilst the driver is grabbing a coffee or going to the loo.
On the flip side of Darren's coin; where does he expect the UK to get the oil for his petrol car? We also know full well of the environmental impact of the disposal (by burning and release huge quantities of greenhouse gasses) of petrol, or has he been living under a dark rock for the last couple of decades?
Adrian Coles
---
Calling all Yarnfield Graduates
Just to mention a new book that might interest all the thousands of GPO/BT engineers who attended the Yarnfield training school – The Yarnfield Files, by Stanley George
Stephen Bamforth
---
The mini and the briefcase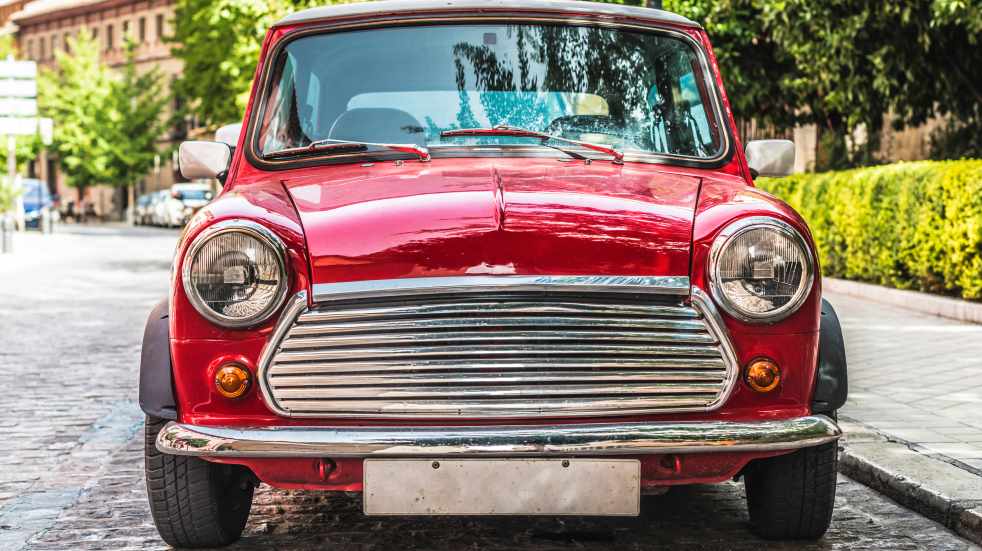 Many years ago, I used to drive a red mini car to work. They were all the rage and I would park up each day at the Riverside car park in Shrewsbury and head off to the office.
One evening on my way home, the car key didn't seem to fit very easily. However, with a little push and a wriggle I was soon in and threw my briefcase on to the back seat.
Imagine my shock when I saw that someone had put a chainsaw on the back seat! "What's that doing there?" I thought.
It then quickly dawned on me why the key wouldn't fit properly. It wasn't my mini car. Oops!
I quickly got out, locked the door, found my car and drove off.
When I returned home, I realised that I didn't have my briefcase, which contained the sandwiches that hadn't been eaten. I wonder what the real owner of the car thought had happened? (Answers on a postcard.)
Unfortunately, I will probably never know.
Mark Walters
---
Lockdown lift
In lockdown, I aimed to raise a smile with amusing 30-second video anecdotes, setting myself a target of one a week for a month. One featured a rescue by Britannia Rescue.
The 52nd and last one being released in May.
As a number of my regular viewers have said they'll miss them, I intend to start up again, less frequently, over the winter.
From the Ros' Real Anecdotes videos page on YouTube, people can dip in or press Play All.
Originally with CSMA, I have been a member for about 30 years.
Rosalind Gardyne
---
EV battery fire risks
There is much excitement about the environmental benefits of migrating to battery-electric vehicles and hydrogen fuel-cell powered electric vehicles, with much encouragement from the government. I think that most people, like myself, welcome the promised improvements in air quality and reductions in greenhouse gases that should be achieved.
However, I still have some concerns about the safety of the high voltage vehicle batteries, powering the drive-wheel motors, if they are damaged in road traffic accidents.
There have been press reports of emergency services struggling for as long as 24 hours to control fires in such vehicle batteries. Fires, apparently extinguished, re-igniting due to continuing reaction of the exposed chemicals in the damaged cells. Conventional hand fire extinguishers are unable to complete the job. The Formula e race series organisers totally immersed a burning race car in a tank of water.
The Tesla Motors website have downloadable documents that warn firefighters of the need to wear self-contained breathing apparatus because the cells may emit potentially hazardous organic vapours if exposed to excessive heat, fire, or overvoltage conditions. They list hydrogen fluoride, oxides of carbon, aluminium, lithium, copper and cobalt.
They recommend generously and continuously flooding the area with water. They say that this action may not extinguish the fire, but will cool the adjacent cells to control spread and prevent re-ignition.
I hope that our emergency responders are thoroughly trained and equipped for dealing with such fires, but still wonder where they will obtain the reportedly thousands of gallons of water necessary for controlling a fire in a single car; particularly if it is involved in a multiple crash on a motorway in the countryside.
I also hope that the soon-to-be-revised-again Highway Code includes some advice for drivers in how to maintain the safety of people in such emergency situations.
Tesla do not say what effects the chemicals being washed away may have on the local environment.
From information currently available, I feel that hydrogen fuel-cell powered vehicles are the better option. Their high pressure fuel tanks are very well reinforced and protected. If hydrogen leaks from a tank, it rapidly rises and disperses in the atmosphere. The hydrogen can be produced from water, using surplus wind-generated electricity (instead of paying the generator owners to stop them when the grid does not need that much energy). The generated hydrogen in storage can also then be released into fuel-cells to power the grid at times of high demand, as well as fuelling vehicles.
I am heartened to see that a number of major manufacturers are now actively involved in the development of these fuel-cell powered vehicles and that additional hydrogen fuelling facilities are being added to our national infrastructure. I certainly intend to purchase a hydrogen fuel-cell powered car when I need to replace my current vehicle.
John Martyn
---
Poets Corner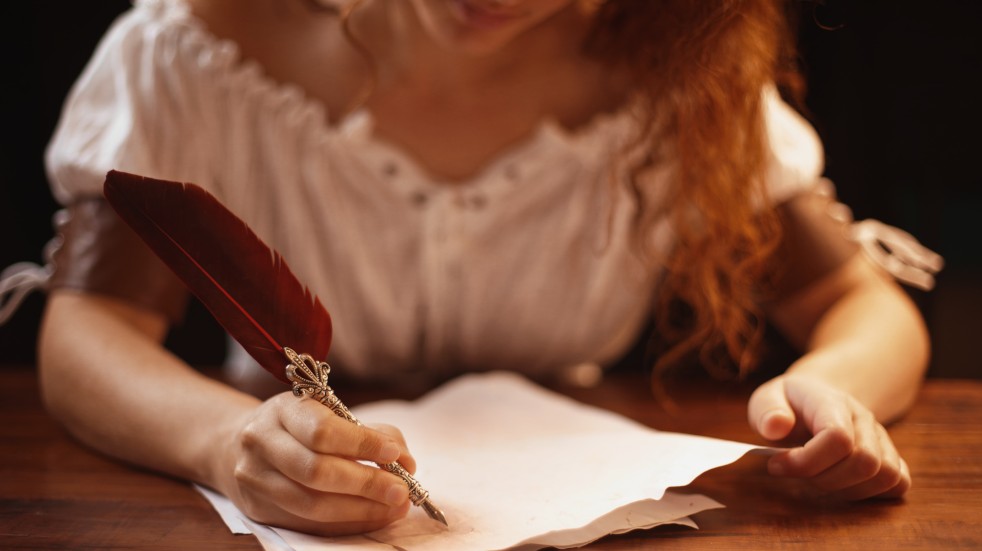 Future Generations
To You of the future from Me of the past.
Look after your world if you wish it to last.
For Two thousand and Twenty made us aware
What is taken for granted will not always be there.
For enemies plot to cause war and alarm
But an invisible enemy emerged to do harm.
With creeping insidious hands it took hold
"Stay in to keep safe", our nation was told.
This virus, so deadly stole family away
while hospitals battled both night and the day
All scared and exhausted so often defeated
The front line soldiers their numbers depleted.
A frustration and torment was bubbling and festering
With fists raised in anger our Black Lives protesting
And a warning our world was melting and burning.
Two thousand and Twenty a new year of learning.
I pray that we left you a world full of peace.
With diversity valued, and where nations all speak.
Where the air that you breath is pure, fresh and clean
not polluted and deadly as our world has been.
Did we ignore the destruction our behaviour was causing?
Did we listen and act when given the warning?
Have future generations learned from our past?
To value a world that will flourish and last.
Tina Hellawell
The Wonder of Weeds
Oh to keep our borders neat and in fine fettle.
Instead of a tangle of bindweed and nettle.
Where do they come from? and how?
They weren't here yesterday but they are now!
We don't plant 'em, sow 'em, water or feed 'em.
Certainly don't want 'em or need 'em.
We dig, pull, mow and tug 'em,
Bash, mash, thrash and trash 'em,
But still they grow.
So what we want to know
Is why the plants that we nurture and cherish,
Don't display the same verve and relish?
Len and Lorraine Lambeth
Photos: Getty Images