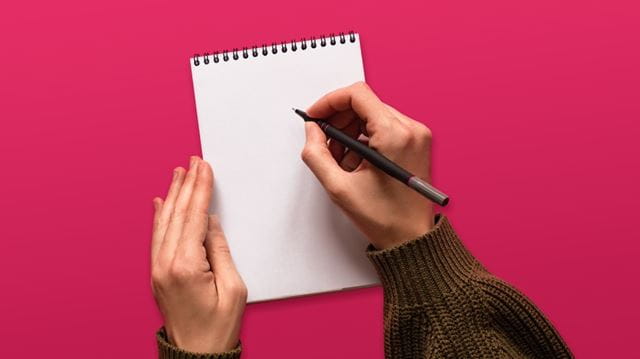 Features in the Boundless magazine often generate lively debate and we love nothing more than sharing those views with the community.
The Boundless mailbox is dependably stacked with interesting correspondence following the release of the March/April Magazine. And while you can find edited versions of your correspondence in the Boundless print magazine, here's where you'll find your full letters in all their unabridged glory...
---
Gadget overload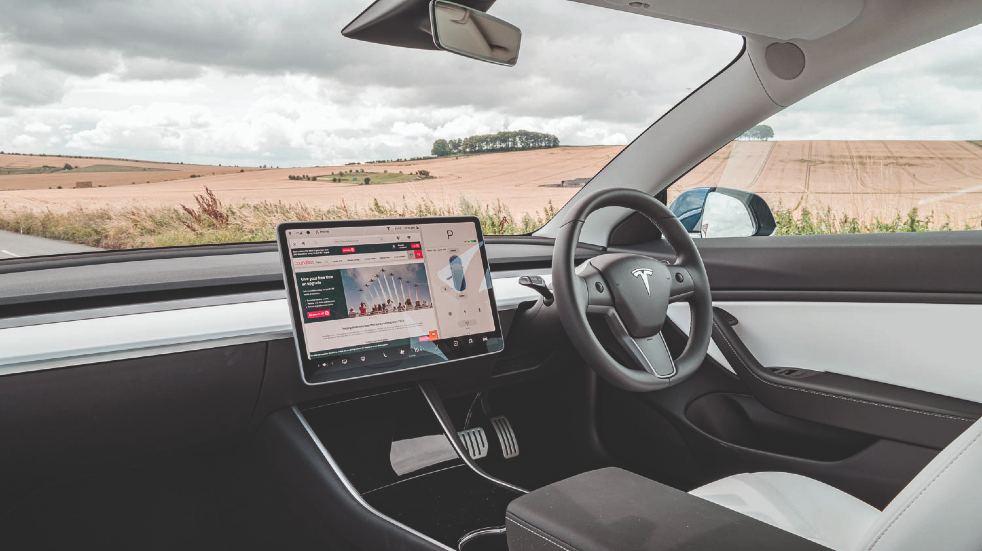 With reference to David Pratt's letter regarding changing his 12-year-old Punto for a more modern car, to be faced with 17 additional extras.
I had the same problem when I changed my 14-year-old Polo (first registered Sept 2007) for a more modern Polo, registered Dec 2021. The additional extras such as all the driver assist systems (cruise control, adaptive cruise control, front assist, lane-keeping system, travel assist, lane-changing system), takes a lot to get your head around. As the Polo manual was on the digital dashboard, I ordered a printed copy of the manual from VW, which was far more comprehensive that the brief instructions on the dashboard. What is ironic is that in the printed manual, under each topic of the driver assist systems, are additional paragraphs warning drivers that using these systems under certain situations could lead to accidents and injuries!
I was a police officer with Bedfordshire Police 1972–1978 and served on the Road Traffic Division for two of those years, so my driving is to an advanced motorist standard. Talking to quite a few retired police officers, who are advanced motorists, they do not like systems such as cruise control because they like to be in complete control of their car. I tried out the cruise control system on a dual carriageway outside Bedford, with the Polo agent who had sold me the car, and the car slowed when coming up behind a lorry, but then when my car overtook and cleared the lorry, my car increased speed to its programmed speed. I found this quite unsettling as I was not in control of the car – the car was in control of me.
Car manufacturers are assuming that because the modern technology is there, everyone who drives a car wants the latest technology in it. But this is not necessarily the case, as most motorists I have spoken to prefer to be in complete control of their car. Too many gadgets in the car leads to distraction away from your driving, and there is enough to concentrate on while actually driving. If you come across an emergency situation on the road, to which you have to react, you don't want to have to start thinking how to turn off a driver-assist system that you might be operating at the time.
My friend's 21-year-old daughter has a parking assist in her car, but she now cannot park a car without this assistance. Are these driving assist systems taking away the driving skills of the motorist? We know that car manufacturers are using AI (Artificial Intelligence) in pursuit of the aim of achieving a driverless car, but there is no way that I would venture into a driverless car; cars and computers are machines, which can break down.
With too many additional extras in a car, this can lead to distraction away from your driving. So I have switched off all these additional extras, so I have less distraction whilst driving. I am a lot happier driving my Polo, with no major headache when I get in the car working out how all the different systems work. Too much IT overload on the brain and I just mentally switch off, so I prefer to keep my driving simple.
Sandra Wrench
---
Tax enquiry
Can you answer a question on the new car tax rules? I am in the process of purchasing a new vehicle – a Skoda Karok 1.5 SE-L DSG – through Griffin. The first year's tax is being paid through the dealership. So far, so good. I now understand that at the next year, the road fund licence will be higher than I expected. I have been told that this is because I have asked for an upgrade to the sound system (Canton).
Apart from extra speakers, I don't know what other modifications may be involved. I am told that this adds weight to the car, so that increases the tax. I can understand an engine modification. This rule suggests that I need to go on diet! I have tried to contact DVLA, but they are too busy to answer. Have you any answers? I thought it was based on emissions.
Perhaps one of Boundless's readers can enlighten me on the mystery of the DVLA!
Keep up the good work!
Doug Appel
Since 1 April 2017, brand-new vehicles are taxed for the first time based on their CO2 emissions. The second time, you'll pay a flat rate based on the fuel type. If a vehicle has a list price of more than £40,000, you'll also pay an additional rate for five years from this point (this doesn't apply to zero rate emission vehicles). The list price includes any non-standard accessory fitted by the manufacturer, so if your sound system upgrade has taken this over the £40,000 threshold, that might be the answer. For further information, search for 'vehicle tax rate tables' at gov.uk.
Editor
---
The bigger picture
I've read with interest the opinions on coordinating timing of traffic lights for improving emissions of vehicles and couldn't help but offer what I feel should be a slightly wider perspective on this.
I remember an old episode of The Simpsons when a new mayor changes all traffic lights permanently to amber because he has observed that it is when the lights of amber that the traffic goes the fastest! While hilarious, this is of course farcical, and it highlights a point that I don't think has been appreciated fully in the developing debate among letters so far. That being that the function of traffic lights and their design and deployment are not solely centred around vehicle and highway management.
I'm an urban designer and, while not an expert in traffic light design, I do have to consider their role in the wider holistic picture of the management of places and people (including drivers). Many traffic-light systems across cities are coordinated in ways that manage clusters of traffic, but they are also advanced now to allow crossing time, not just for pedestrians but those less able or just slower (for example, those with a pushchair and two children).
The point being that emissions and functionality for the vehicle should not be the only consideration of more climate friendly solutions in cities and towns and traffic light function. Though seemingly frustrating, one objective (of lowering emissions), may actually be tackling various other problems at the same time (safety for a variety of road and public realm users).
While we may all be drivers, we also on other occasions participate in different ways and so a wider perspective should be appreciated. In that The Simpsons episode I mentioned, the new mayor gave up because he found things not to be as black and white as he first thought, and the job became too difficult to level. I have similar thoughts sometimes!
David Hawes
---
Slovenia by road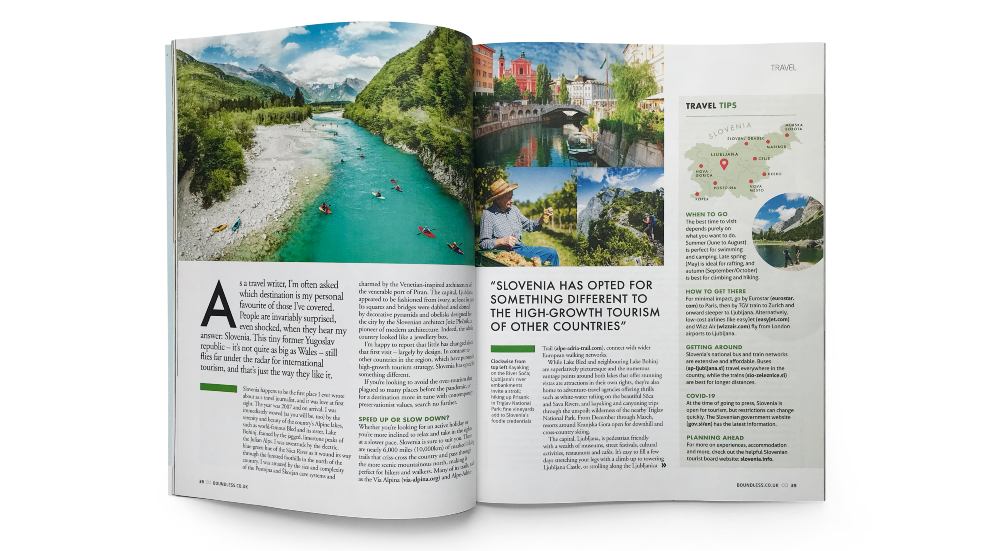 I read the article on Slovenia (Mar/Apr issue) with interest, having spent a couple of days there on a motorcycle tour of the area, and wanting to go back there sometime. I found the whole country to my liking, and the people were extremely friendly and helpful.
However, when I came to 'Travel Tips' and the paragraph on 'How to Get There', I found it a little incongruous that you didn't suggest travelling by road. After the initial drag of Northern France and Belgium, the route through Luxembourg, Germany, Austrian Alps into Slovenia is enough to gladden any heart.
It is, after all, a motoring magazine.
Paul Marshall
---
Ethical shopping
I enjoyed reading Harry Wallop's well-researched article, How to shop wisely and ethically [Mar/Apr issue]. For those interested in a comprehensive listing of brands and service providers, I'd warmly recommend the ethicalconsumer.org website and the associated Ethical Consumer magazine.
Gabriel Partos
---
Snap!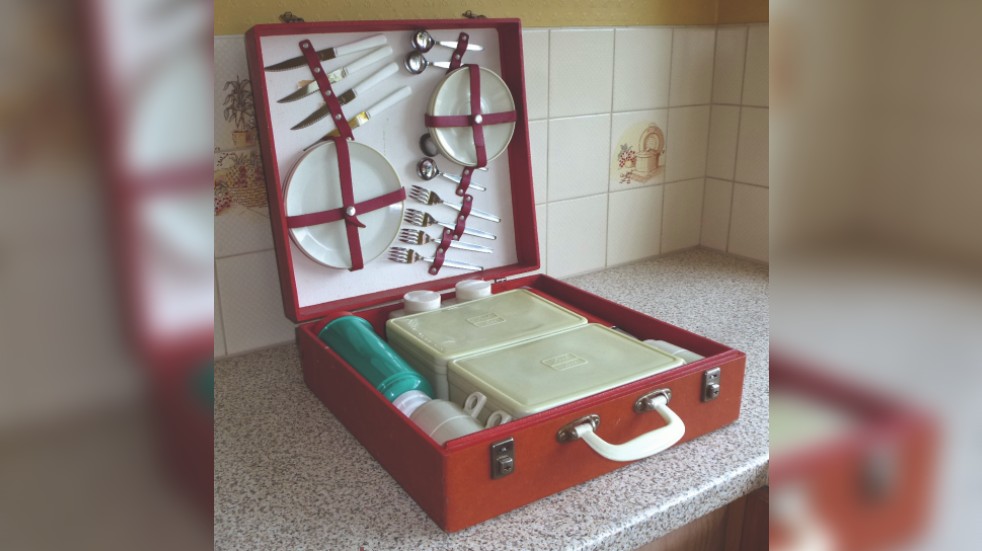 I was gobsmacked to see the picnic box from the Cotswold Motoring Museum in your Mar/Apr edition. I have a photo of my similar box, which has been in regular use every summer for almost 50 years, and it is not ready for a museum yet! It has most of the original components (including Tupperware plates, cups and saucers) but sadly the original Thermos flasks have had to be replaced.
My only comment regarding the picture of the box from the museum is that the flasks are upside down. I know this from experience as with the flasks as shown there is a high risk that fluids can leak out when the box is carried upright by the handle.
I wonder if I have any other items that should be in a museum?
David Avery
---
Tale of a chummy
I have been a member of the CSMA, as it was then, since 1976 – when the magazine was known as Motoring & Leisure. Over the years I've submitted several letters, one of which was kindly awarded 'Star' status, with the generous gift of a very nice pen which is still in use today! Many thanks again for that.
I still read the new Boundless magazine and keenly await each issue. You are doing an excellent job. I have a suggestion which may be of some interest to your motoring correspondent, Vicki Butler-Henderson, who seems to have replaced Charis Whitcombe. Perhaps such a possibly regular feature could be entitled: 'Where are they now?' or 'Those we have loved'?
To elaborate further, I have been extremely fortunate in my 76 years to have owned an interesting, and very wide, variety of cars and often wonder what became of them. The list includes a 1927 Austin 'Chummy', a convertible white E-type Jaguar, a Beach Buggy, a Sunbeam Tiger V8, a Daimler 'Dart', a Mini-Moke, a Marcos, a Caterham 7 and an MGB 'Costello' V8, just to name some of them.
Readers could be invited to submit details and registration numbers of their 'lost' vehicles to either Vicki or Charis who, with their extensive connections, would be able to make the necessary enquiries and find out whether the car in question is still in existence and what has become of it. A different story could feature each month.
Many cherished vehicles have fascinating histories, that of my uncle's Austin 'Chummy' being an interesting example. My uncle was a young submarine commander during WW2, based in Malta. Unable to ship his small convertible car on a surface vessel out to this Mediterranean island, he decided to dismantle it and load all the bits onto his submarine. After several days at sea, both submerged and on the surface, his submarine arrived at the docks, and the car was reassembled and left to dry out in the sunshine. He was then able to start it at the third swing of the starting handle, cars not having electric self-starters in those heady days! He used it for a couple of years and then sold it to a colleague in Malta, having warned him to always leave it in gear when parked, rather than relying entirely on the very weak handbrake. Austins were notorious for their poor brakes. Sir Herbert Austin was once asked why he did not pay more attention to this problem, and he is alleged to have replied that he didn't believe in brakes, thinking they encouraged excessive speed and consequent bad driving!
At any rate, the new owner forgot my uncle's wise advice when visiting the NAAFI in the dockyard one day. As he entered the building, someone looked out of the window and saw his small car starting to roll backwards down the slight incline. Rushing outside to stop it, they were unable to keep up as the vehicle gathered speed and outpaced them, eventually falling some 60 feet into an empty dry dock and breaking its back. Naturally it was a write-off. My uncle was inconsolable when he received news of this disastrous mishap sometime after returning to England.
Should you be interested, I could send you further details of this incident, as later published in the 1949 edition of the Austin Magazine. I have a copy of the relevant article!
Jonathan Ward
---
My MkII Zephyr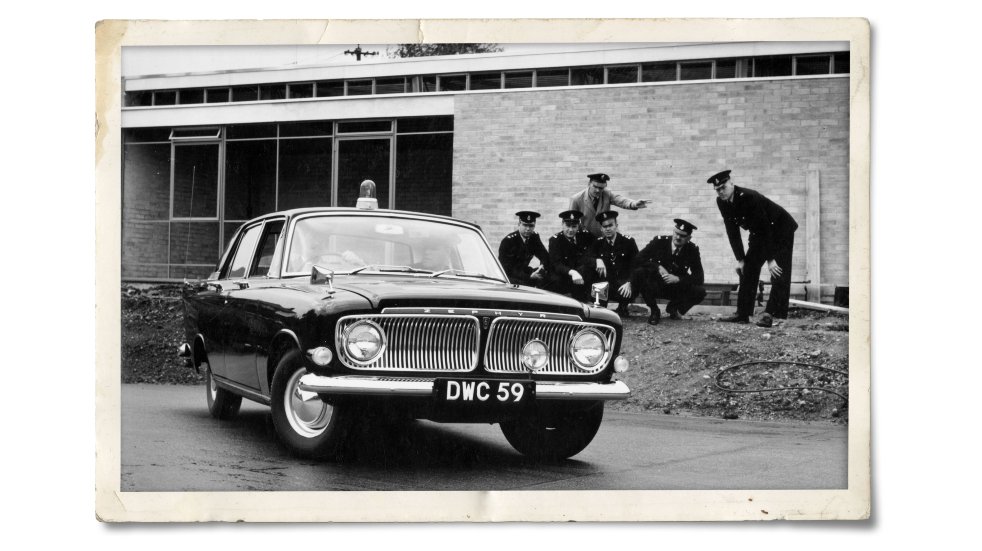 Seeing the picture of the MkIII Zephyr on the back of the Nov/Dec issue of the magazine brought back memories of that mark.
My father owned a MkI Consel, and I remember he and my uncle taking me to the Earls Court motor show when I was eight years old and the MkII Zephyr was launched. ¬I think I fell in love with that car then. Fast forward to passing my driving test, age 19, and two days later I purchased my first car: a two-tone MkII Zodiac in white and pale blue. I would sometimes get as much as 16 miles to the gallon, much different from the 60/70 mpg of the E220d AMG Mercedes that I drive now. Apart from the bench seats, my lasting memory is that it would jump out of gear on engine breaking. My friend also had a MkII and we had a spare gearbox, which we would swap out at the weekend when the jumping out of gear got too much.
Steve Ward
---
Return of the stag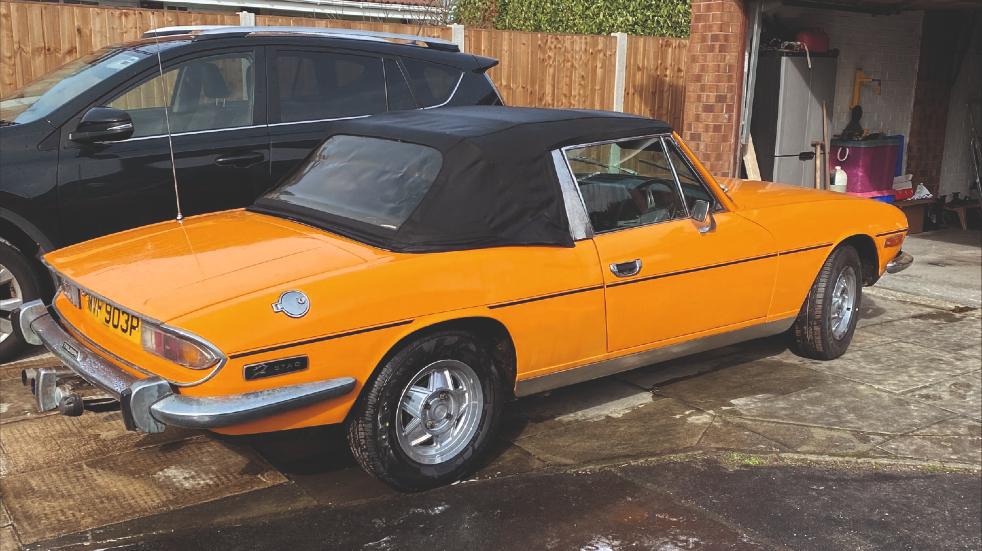 Our younger son delighted us with news of his forthcoming wedding and said he would love to drive a classic British sports car to the wedding. Well, we racked our brains trying to think what he could do or where he could hire when he suddenly said "Dad, don't you have a Triumph Stag in the garage?"
And we did – owned for nearly 40 years and not driven for 30, so we were terrified of looking at it/let alone starting to do any work. So lots of long nights where father and both sons bonded over the Stag's engine and chassis. But now it's nearly ready – gone off for a few final fittings and an MOT and hopefully will be ready for the big day on 7 May 2022.
Aileen Wiswell MBE
---
EV wall charger advice
In response to John Doran's letter asking about EV Wall Chargers [Jan/Feb issue], I would like to say that there are now options to rent one, rather than buy one outright. I am considering the rental option and will soon choose a home charger; I am looking at the Indra Smart Pro from a company called Egg.
I would also suggest readers use this handy comparison site for EV chargers: rightcharge.co.uk.
Jagdev Panesar
---
E10 emissions conundrum
I'm wondering if any other members have noticed a decline in miles per gallon while using the new E10 fuel? My wife's car is a 2-litre Mazda3 petrol, which we both drive, and over the last two months or so we have noticed how the miles per gallon have been dropping down each week.
As we're trying to reduce our emissions, surely it is counter-intuitive to have to put more fuel in the car to do the same mileage than with E5 fuel?
Would love to hear of others' experiences.
David Parr
You may be interested to read this observation from RAC spokesperson Simon Williams, quoted in a press release last August: "Those with E10 compatible cars will unfortunately find they are getting fewer miles to the gallon as the fuel is less efficient than E5 fuel, due to it containing 5% more ethanol."
Editor
---
My family tree
It was interesting to read your article on family history. [Mar/Apr issue]. I have been researching my family tree for a number of years. I've managed to get back to my 10-times great-grandfather, William Cooper, whose son James Cooper was baptised in May 1691. I also found another interesting part of my family tree. Two sisters married a father and son. It was his second marriage. It must have been a bit complicated! "You're my mother-in-law." "No, I'm not. I'm your sister-in-law!"
Steve Morris
---
Qashqai query
In response to Martin Heath's query about his Qashqai's radio/satnav cutting out following a battery fail [Your views, Mar/Apr issue], there is a free software update available at a Nissan garage. We had a similar problem after a new windscreen was fitted.
Robert West
---
Fuel additive pellets
Is Neil Robson (Your Views, Mar/Apr issue) referring to the Broquet Fuel Catalyst? I remember it being promoted by CSMA about 30 years ago, and on the strength of that bought the product and put it into my fuel tank (Renault Clio 1.9 diesel). From the fuel and mileage records I kept, it seemed to improve fuel efficiency a bit; and it never failed an MOT emissions test. I have no way of knowing if that was actually due to Broquet.
How the science of it was supposed to work, I have no idea, but if my memories are accurate the literature at the time said something about it being a wartime invention designed to help British warplanes run on Iower-grade Soviet fuel.
Neil Fodor
---
More on pellets
In response to the letter headed 'Fuel Additives' in the Mar/Apr issue, it seems that some of the pellets that have been claimed to have some kind of catalytic effect are made of a tin alloy, perhaps pewter, which also comprises antimony and copper. As for how they work, the consensus opinion (discounting suspect reviews made by people selling these things) is simple – they don't have any demonstrable technical effect. I guess there could be a sort of placebo effect if you've just paid good money for these pellets in that you might drive differently afterwards, deliberately or otherwise, so that fuel consumption might be lower (or higher!). The Advertising Standards Authority has done some interesting work in this area.
John Twin
---
How green is our culture?
Good to see you raising awareness of various green issues in the Boundless magazine. However, I am not quite sure how the instant delivery service mentioned in the Mar/Apr issue sits comfortably on the same page as 'How to shop wisely and ethically'. If we are using such a service for the missing lemon, as you suggest, then our modern-day culture of 'got to have it now' perhaps needs to be reconsidered, even if delivery is by e-scooter.
Kate Underdown
---
Do more with Boundless
To benefit from amazing offers, along with dozens of other deals on holidays, motoring services, experiences, shopping and more, join Boundless today. To find out how, visit our dedicated membership page.