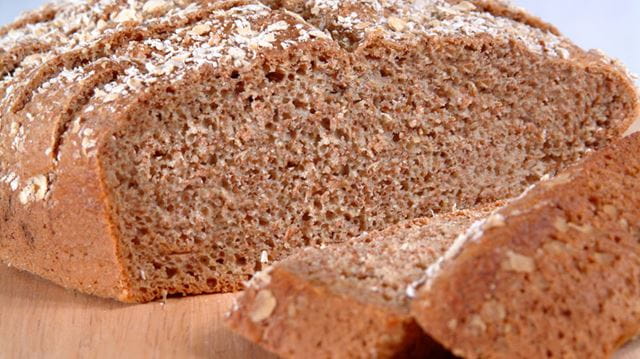 Even experienced cooks can blanch at the thought of making bread at home – it's still not easy to get fresh yeast and using dried yeast can be a little hit and miss. There are, however, a number of breads which you can make easily at home without yeast and the endless waiting for dough to rise.
Traditional Soda Bread
Ingredients
170g self-raising wholemeal flour
170g plain flour
½ tsp each of salt and bicarbonate of soda
290ml buttermilk
Method
Preheat the oven to 200c/Gas 6
Mix the flours, salt and bicarbonate of soda together into a large mixing bowl Make a well in the centre and pour in the buttermilk, mix swiftly with a large fork to form a soft dough – add a little milk if the dough is too dry Knead briefly on a floured surface and form into a round, flatten slightly and lift onto a lightly floured baking sheet Cut a cross on the top of the loaf and bake for about 30 mins until the loaf sounds hollow when tapped. Cool on a wire rack
---
Corn Bread

200g coarse cornmeal
240ml buttermilk
2 tbsp unsalted butter
2 tsp soft light brown sugar
½ tsp salt/1 tsp baking powder/¼ tsp bicarbonate of soda
2 large eggs, beaten
Toast the cornmeal in a dry frying pan until fragrant, then mix half with the buttermilk and leave to soak for at least a couple of hours Heat the oven to 220c/Gas 7. Put the butter in a 20cm ovenproof frying pan over a medium-high heat, until the butter is beginning to turn brown Stir together the remaining ingredients, including the rest of the toasted cornmeal, then tip the hot butter into the mixture and stir well to combine Turn the heat up under the pan and pour in the batter - transfer to the oven and bake until golden brown and firm in the middle. Serve warm
---
Flat Breads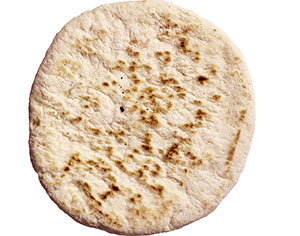 Ingredients
500g self-raising flour, plus a little extra for dusting
1 tbsp sea salt
1 tbsp baking powder
500g natural yoghurt
Put all of the ingredients into your food processor and pulse until you have a dough Knead the dough on a lightly floured surface for 1-2 mins to bring it together Head a griddle pan until hot Divide the dough into 12 equal-sized pieces and dust a rolling pin with flour, roll the dough into 12cm rounds Place between small sheets of greaseproof paper until ready to cook Cook each flatbread for 2 mins on each side, until slightly puffy and lightly charred.
---
Focaccia
Ingredients
235ml water
250g plain flour
2 tsp baking powder
1tsp sea salt
20ml olive oil
2 cloves crushed garlic
Rosemary sprigs
Pre-heat the oven to 220c/Gas7 and line a baking tray with greaseproof paper In a mixer with the dough hook combine the flour, baking powder and salt with the water. Mix well until a dough ball forms. To make by hand, stir the ingredients in a bowl and turn the dough out onto a floured surface when mixed well - knead until the dough becomes elastic and can be shaped into a ball Turn the dough onto the lined baking tray and using oiled fingers, press the dough out into a rectangle - coat the sides and top with oil. Sprinkle over sea salt and rosemary sprigs Bake for 20 mins, remove the bread from the oven and carefully spread the crushed garlic over the top of the bread, return to the oven and bake for a further 5–8 mins