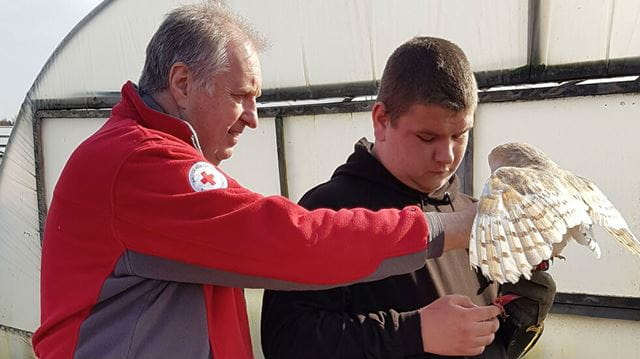 There's more to the work of the British Red Cross than you may think, as its Community Connector scheme shows.
Daniel Ferry was struggling. After being badly bullied at school, he had reached a new low. Speaking about his darkest days, he says: "I was depressed, staying in the house, not going out and balling everything up. I thought I was going to do nothing in my life. I thought I was by myself in this horrible situation."
At this point, he was referred to a British Red Cross/Co-op Community Connector scheme in Blyth, Northumberland, and met Michael Rickwood, a community connector who gave Daniel one-to-one support. Through their conversations, Michael learnt of Daniel's interests in outdoors activity and encouraged him to get involved at a nearby falconry centre.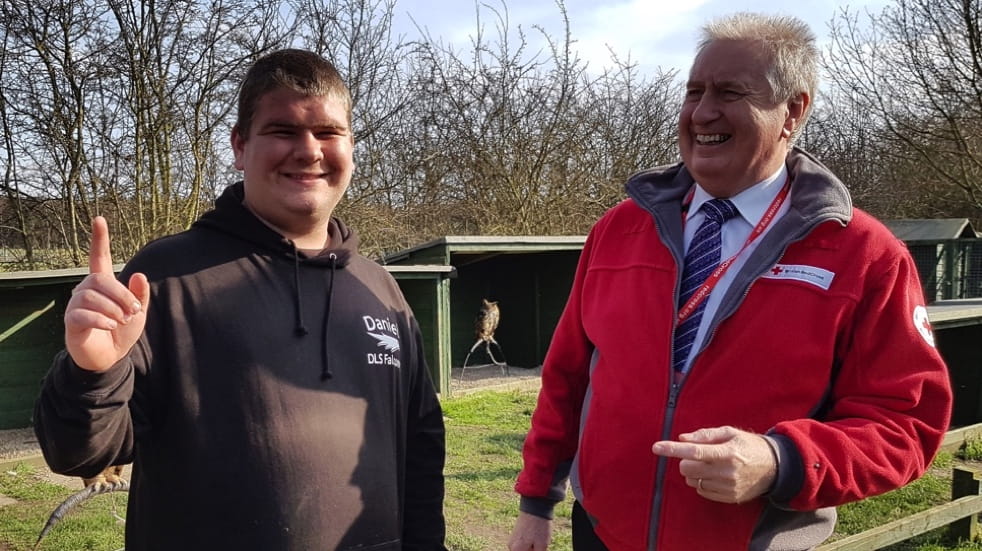 Daniel Ferry with British Red Cross community connector Michael Rickwood.
This small step changed Daniel's life. Working with the birds of prey, the staff and other volunteers helped him immensely by building up his confidence and helping him overcome his crippling anxiety.
"Since I've been at the falconry, I've come out of my shell," explains Daniel. "I've grown more confident and talk more. I get everything out – what I've been through – and I'm less depressed and I've got meaning in life. It feels a lot more positive now that I can talk to people – I know I'm not going to be judged all the time. Because that's what I used to think: I'm going to be judged on what I've done. But it's actually not like that; it's a positive thing."
The work of the British Red Cross in the UK
The British Red Cross is better known for its work on the front line of disaster and conflict at home and abroad, so you may be surprised to learn of the vital role it plays in supporting people like Daniel – those in need here in the UK.
British Red Cross staff and volunteers not only provide support in emergencies, as they did last year following the terror attacks in Manchester and London, and at Grenfell Tower, but they also provide a range of services. These include helping those who are vulnerable after a return home from hospital to regain their independence, and connecting people at risk with the services they need.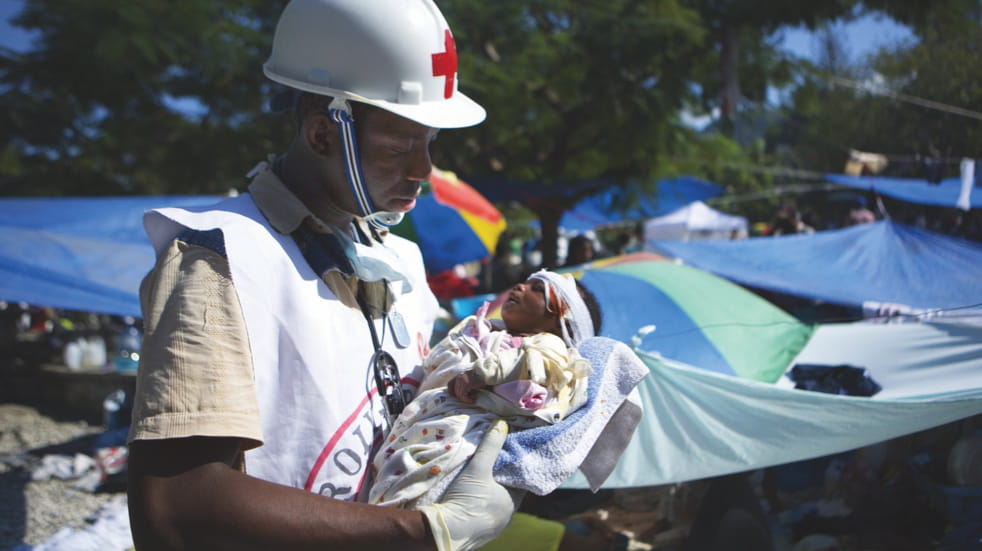 The British Red Cross is best-known for its international aid work.
The charity has also launched new forms of support in response to emerging needs such as social isolation. Loneliness and social isolation have a significant impact on people's wellbeing and their capacity to live independently and safely at home, as Daniel's story illustrates.
Whether it's the gift of life itself, or providing much-needed support that helps to turn a life around, the British Red Cross is here to help.
How you can support the British Red Cross
From responding to major disasters abroad to supporting people in a street like yours, much of this simply wouldn't be possible without the help of wonderful volunteers, and the generosity of people who leave a gift in their will.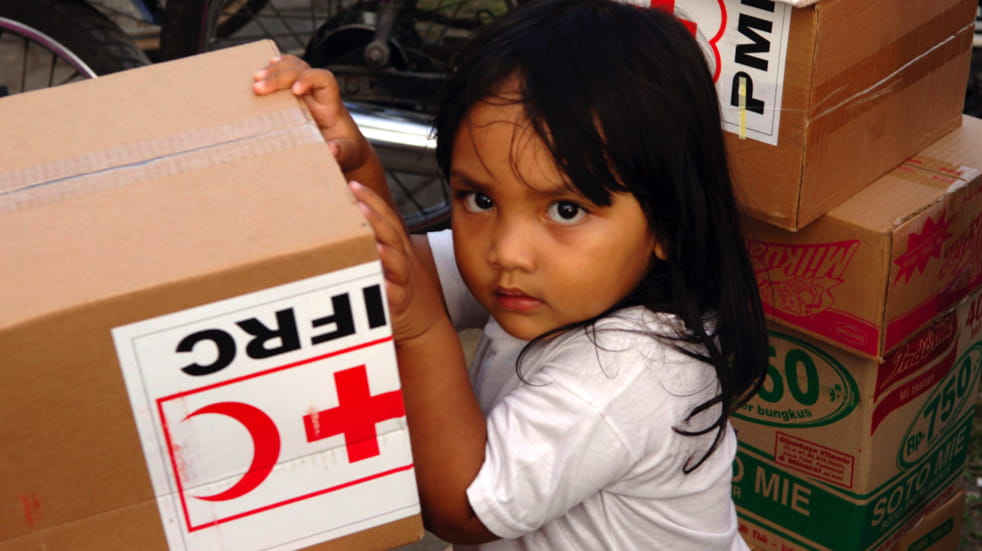 The charity's work ranges from responding to disasters abroad to supporting people in need in the UK.
Gifts in wills help make sure volunteers and staff are ready as soon as an emergency strikes, whether that's an earthquake, a conflict or someone in the UK needing to get home from hospital. The kindness of people like you is essential in funding everything the Red Cross does and ensuring it can continue to support vulnerable people for many years to come.
To find out more about supporting the British Red Cross with a gift in your will and for information about the FREE WILL SCHEME, call 0300 500 0401 or visit redcross.org.uk/MyLegacy.